"This isn't an attack on Batman. This is an attack on Gotham City."
These words come from no less of a source than writer James Tynion IV, who alongside superstar artists such as Jorge Jiménez, has been reinventing the main Batman series since early 2020. This fall, threads building throughout Tynion's run—along with the dystopian Gotham City glimpsed earlier this year in Future State—come to a head in "Fear State," a massive event unfolding in Batman, Detective Comics, Nightwing, Catwoman, Harley Quinn, I Am Batman and more, as well as multiple one-shot specials and new titles spinning out of the event.
This year in Batman, Scarecrow has been plotting aside mysterious billionaire Simon Saint, who's looking to bring his Magistrate program to Gotham. (That's right. The same one that made all masked crimefighting illegal in the potential future of Future State: The Next Batman.) Saint is attempting to manipulate Mayor Christopher Nakano into approving his squadron of Peacekeepers to combat super-villains in brutal fashion, while Scarecrow has his own motives.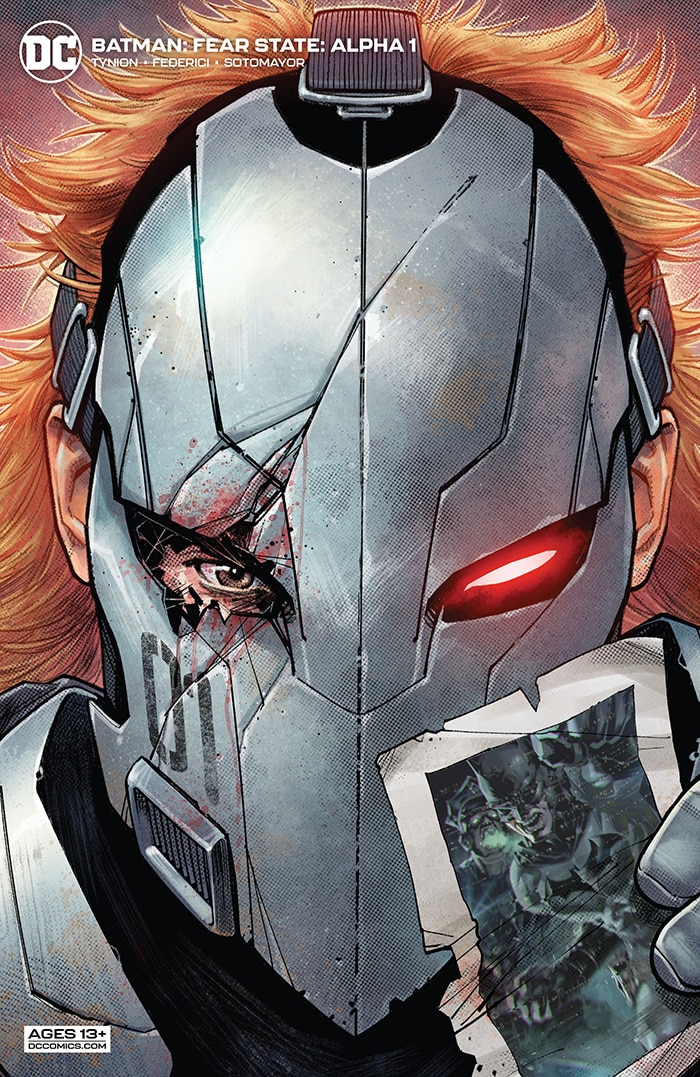 "Scarecrow believes that through fear, Gotham City can evolve into something more than it is," Tynion said. "There's a part of him that wants Batman to agree with this core mission. Scarecrow has intuited that Batman faced a great fear and evolved because of it. He's saying, 'I'm going to do to Gotham City what Gotham City did to you.' He's telling Batman, 'Stand back, let this happen. The world is going to be better for it.' Batman disagrees."
If this sounds like a more effective and ambitious Scarecrow than you've ever seen before…it is.
"Scarecrow is a character that I have felt for a long time has deserved a real A-list Batman story," Tynion detailed. "He is such a fascinating character, and he cuts right to the heart of what Bruce is and Bruce's relationship with fear—and overcoming fear."
Over the course of "Fear State," the main story centering on the rise of the Magistrate and Scarecrow's machinations will play out in Batman, Detective Comics and one-shots like Batman Secret Files: Miracle Molly, starring the breakout character from transhumanist gang the Unsanity Collective.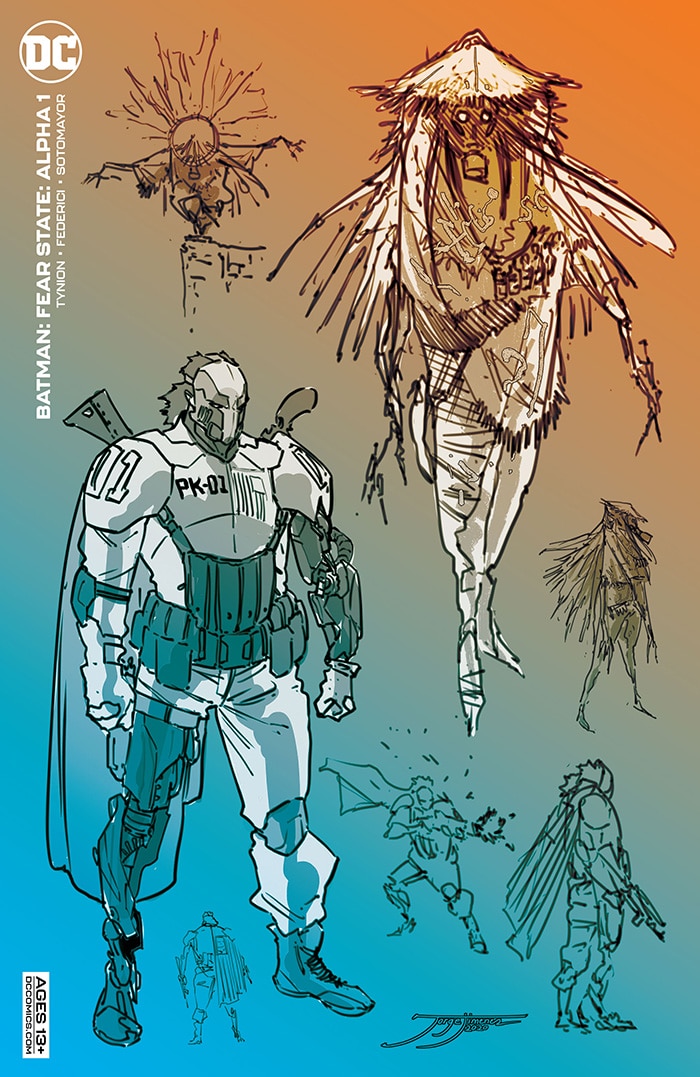 In Catwoman, Harley Quinn and Batman Secret Files: The Gardener, Poison Ivy's key role in "Fear State" will come into focus. As revealed back in Batman #109, she's…not quite herself. Ivy's growing a thick jungle underneath Gotham that's putting the entire city in imminent peril, but Harley's determined to restore her memory and save the day.
If that's not enough chaos, there's also someone spreading deliberate misinformation among the Bat-family—let's call her the "Anti-Oracle"—as you'll see in the pages of Nightwing. And over in I Am Batman, the Dark Knight of Future State—Tim "Jace" Fox—embraces his destiny to combat the street-level violence provoked by the Anti-Oracle.
"I wanted to create a massive attack on Gotham City, organized by the Scarecrow, where he doesn't use a single drop of fear toxin on the people of Gotham City," Tynion said. "We're seeing how he manipulates the media, how he manipulates the Magistrate, how he manipulates Batman, the Unsanity Collective—he's taking all of these pieces and putting them together to make the people of Gotham City more frightened than they have ever been."
It's scary stuff, so you better be prepared. Read on for more details on how "Fear State" explodes across Gotham City, starting in this week's Batman: Fear State: Alpha #1 and culminating in December's Batman: Fear State: Omega #1.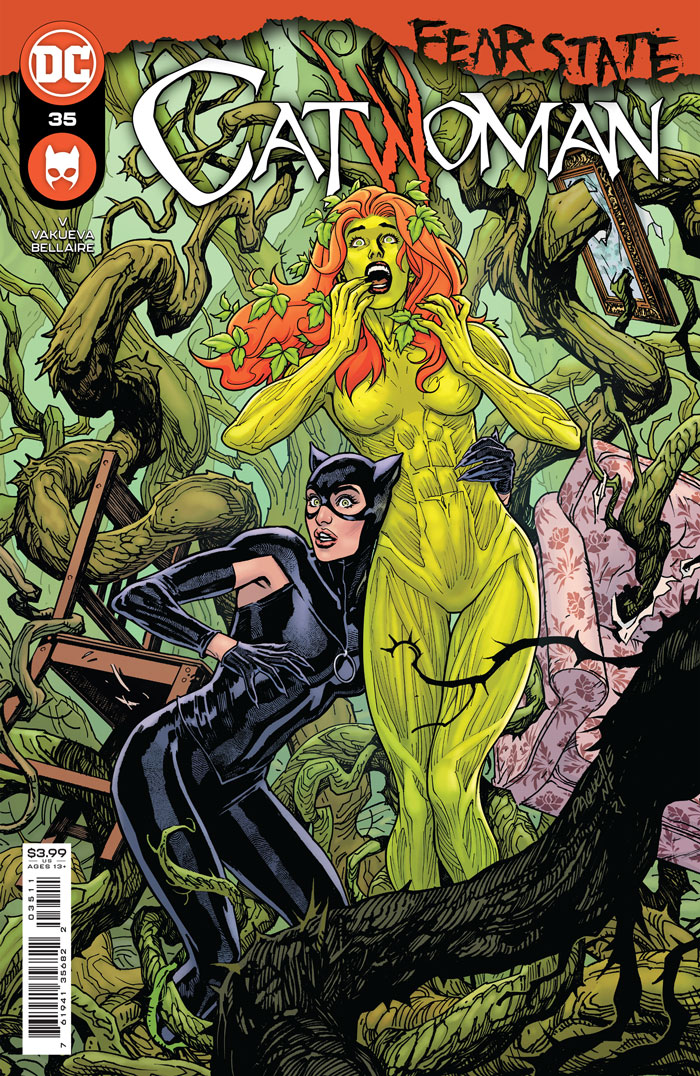 Catwoman
"I've always been fascinated by geographical, cultural and class divides within cities. We label places and people as 'good' or 'bad.' Alleytown is a 'bad' place that is about to become very important to the events that play out in 'Fear State.' And that reflects very well on Catwoman, who defies all the labels that have been put on her over the years."—Ram V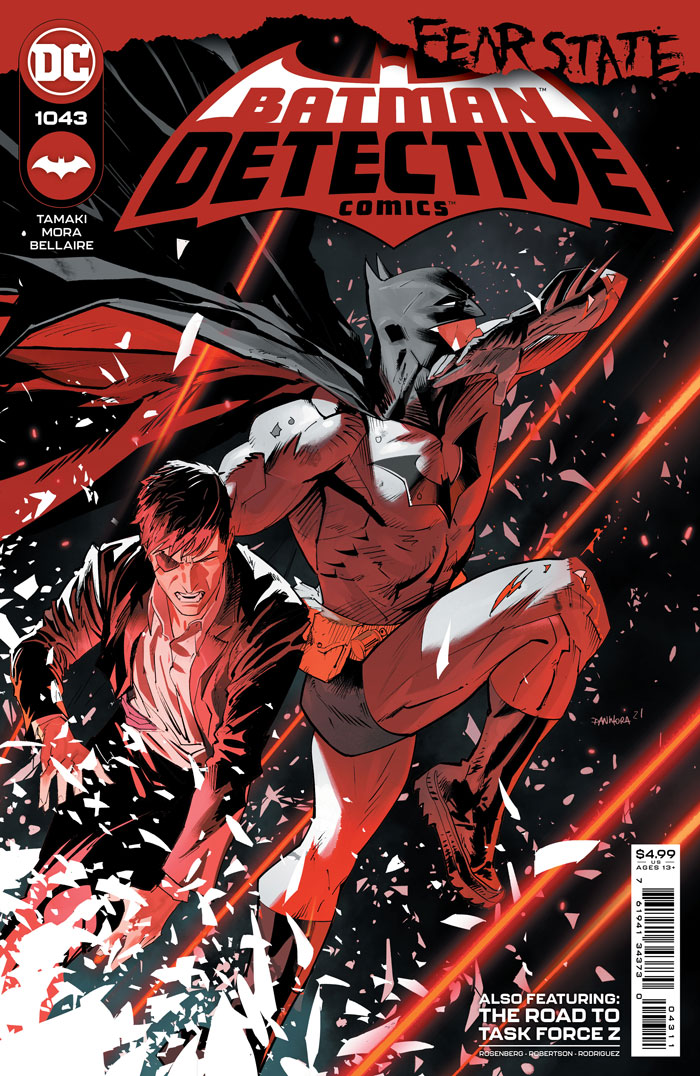 Detective Comics
"To me, a huge part of working in this world is digging into different levels of fear. For this storyline, we're going deep and creepy.  We're taking Batman and Nakano to a place that is falling apart and lined with rows of tiny sharp teeth."—Mariko Tamaki
 
Harley Quinn
"'Fear State' offers Harley a chance to take a giant step forward and prove herself as a hero despite the many people believing she will fail. It's tough to be a hero when so much is stacked against you, but we get to see how Harley rises to the occasion in her own very Harley kind of way, rekindling some old relationships with familiar faces along the way..."—Stephanie Phillips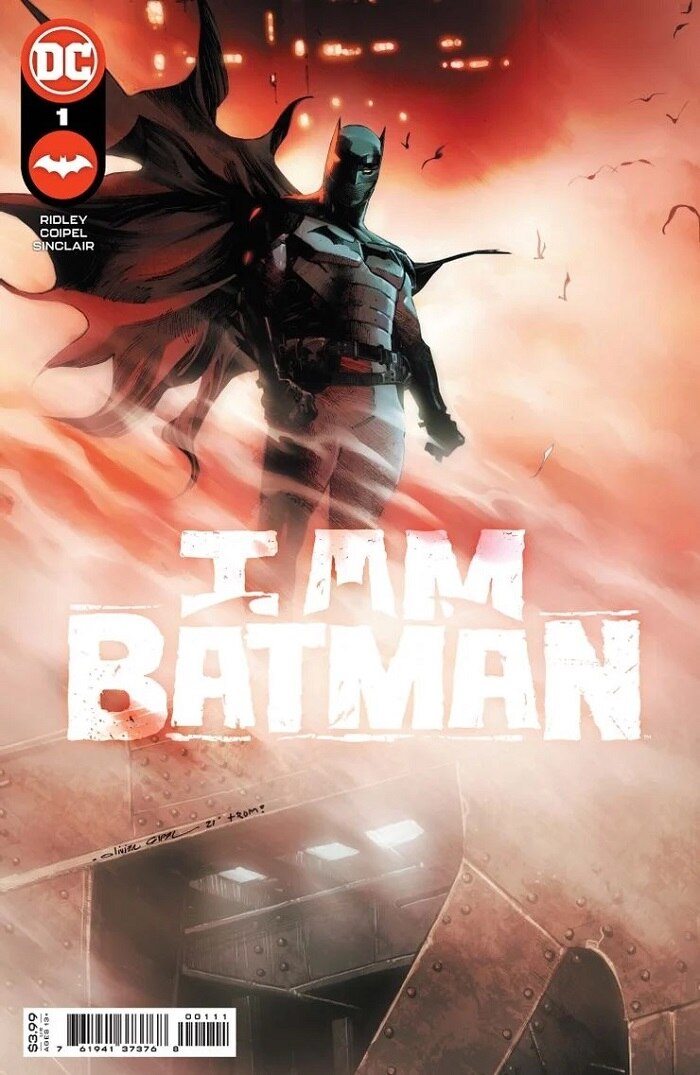 I Am Batman
"Jace begins his adventures during the heart of 'Fear State,' which is going to be the comic event of the fall. And next year, we have one more surprise that's going to change the Fox family—and maybe the DC Universe—forever."—John Ridley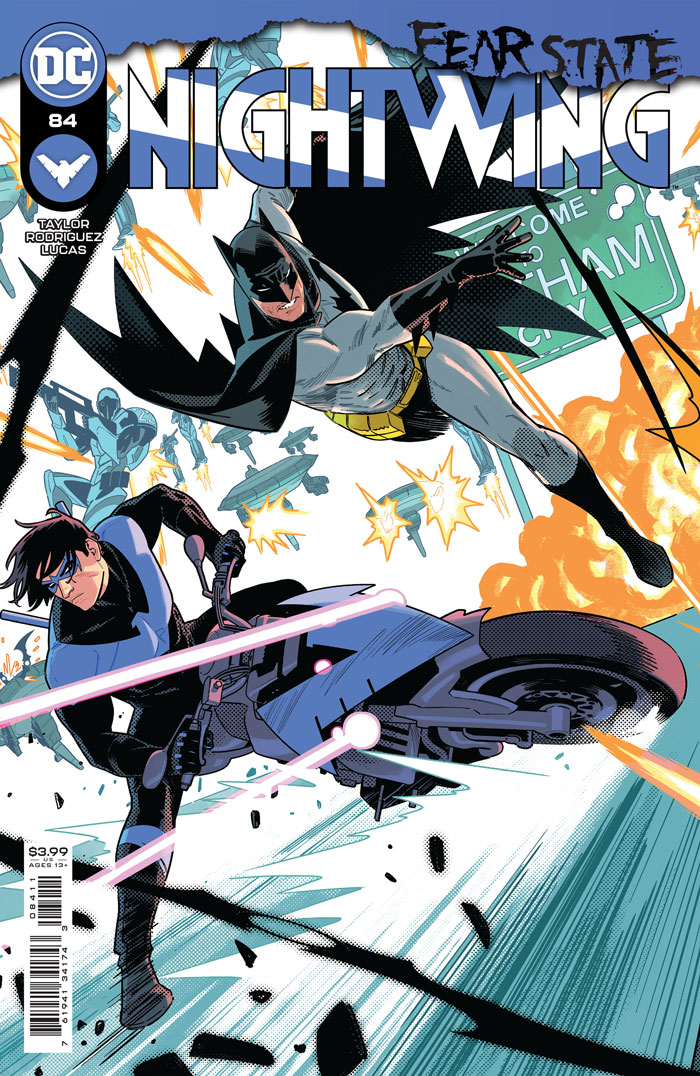 Nightwing
"With the Magistrate on the streets and in the air, Gotham is on a knife's edge, and there are no shadows for Nightwing to operate in any longer. The Dynamic Duo will fight side-by-side again as Batman and Nightwing. And Nightwing and Oracle will team up with other members of the Bat-Family to wrestle control of Gotham back from the mysterious Anti-Oracle."–Tom Taylor
 
Batman: Fear State: Alpha #1 by James Tynion IV, Riccardo Federici, Chris Sotomayor and Clayton Cowles is on sale tomorrow in print and as a digital comic book. Click here to check out an exclusive first look at the comic.