Who is Thunder?
Real Name: Anissa Pierce
Appears on: Black Lightning
Played by: Nafessa Williams
As the eldest daughter of Jefferson Pierce (Black Lightning) and Dr. Lynn Stewart, Anissa Pierce is an extraordinary activist who embodies Black empowerment and gay pride while fighting for justice in Freeland, Georgia. A metahuman like her father and her younger sister, Jennifer Pierce (Lightning), Anissa can thunder-clap seismic energy and stomp shockwaves by utilizing breath control. Headstrong and full of resolve, her actions often straddle the line of moral ambiguity, much to her parents' dismay. But thankfully, with a little help from her determined sister and her roguish wife, Grace Choi (played by Chantal Thuy), Anissa will always find a way to get back on the right track.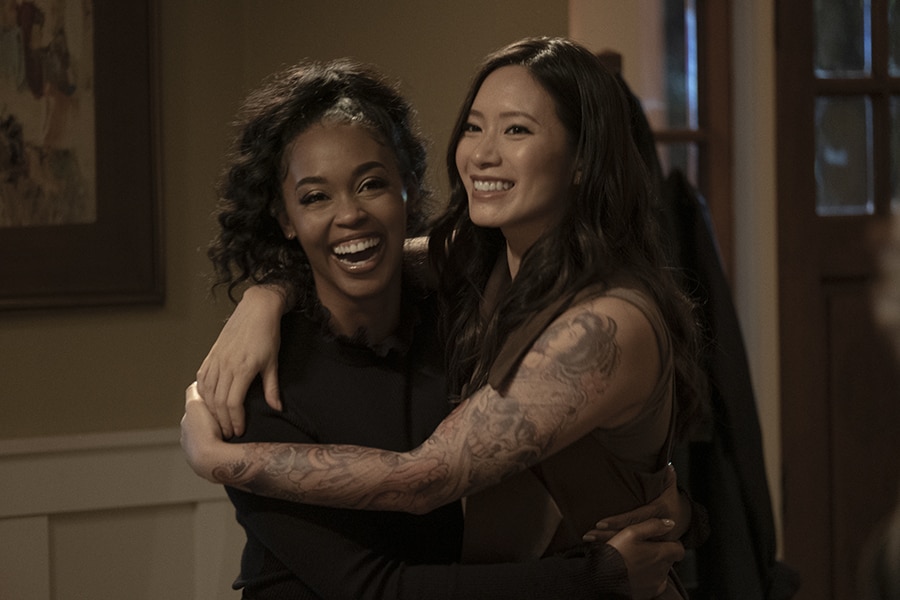 Essential Episodes
Season 1, Episode 1: "The Resurrection"
Season 1, Episode 4: "Black Jesus"
Season 2, Episode 1: "The Book of Consequences, Chapter One: Rise of the Green Light Babies"
Season 3, Episode 1: "The Book of Occupation, Chapter One: Birth of the Blackbird"
Season 4, Episode 8: "The Book of Ruin, Chapter Three: Things Fall Apart" (above)
Season 4, Episode 9: "The Book of Ruin, Chapter Four: Lying"
Powers and Abilities
Accelerated Healing
Energy Projection
Invulnerability
Superhuman Strength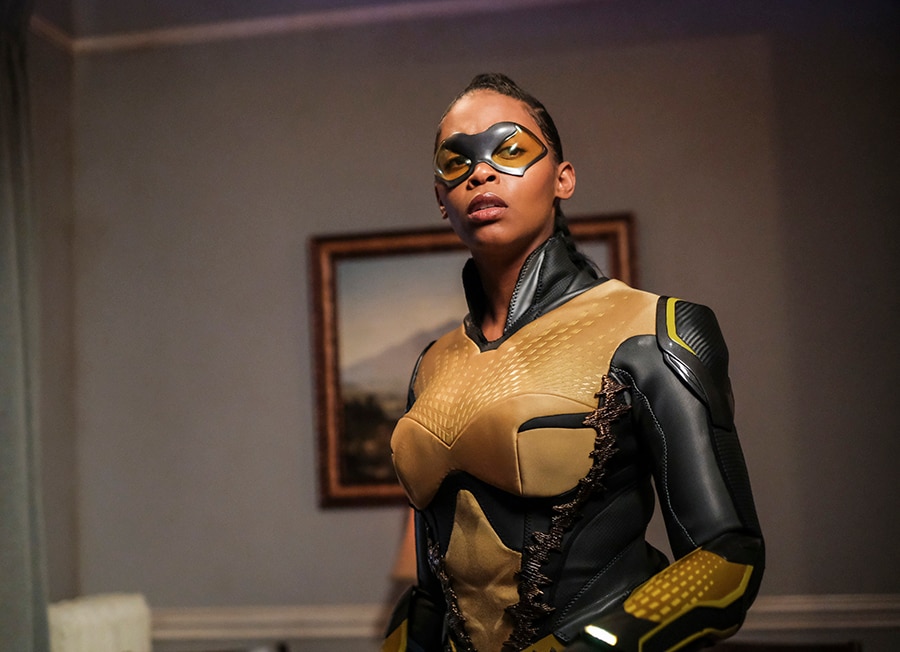 Inside the Character with Nafessa Williams
What excites you about playing Thunder?
It's always been a dream to play a superhero. It's always been a dream to be part of a project where action is involved, and stunts are involved, so the whole superhero thing is what really got me. And really just how unapologetic Thunder is. Knowing that she is a daughter of, and a part of, the first Black superhero family. When I read the script, that really, really excited me and made me—no question—want to jump on board.
Is there a moment from Thunder's appearances in comics that inspired an aspect of your character?
I remember reading the comics and seeing Thunder's hair. It was just very natural and authentic to how Black women wear their hair. Salim Akil and I were always on the same page as to wanting to make sure that Thunder represented how Black girls really wear their hair, so it's been fun going through Thunder's hair journey on the show! And I get really cool feedback from Black women who see themselves in her—who see their hairstyle, their personality and their attitude.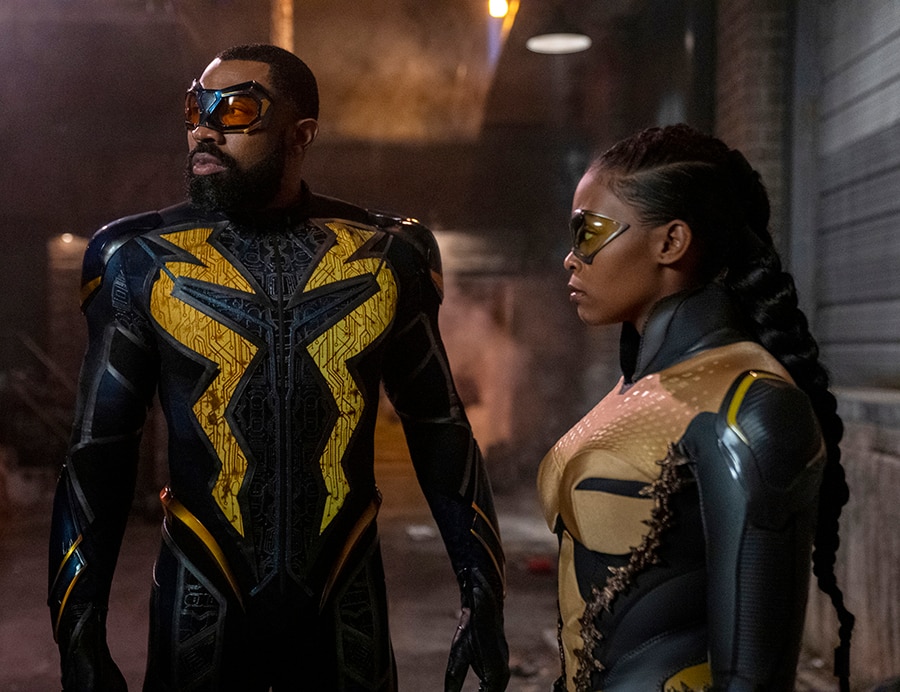 Do you find you identify with Anissa Pierce in some ways?
She really doesn't take no for an answer and I have that in me. When I want to do something and I have my mind set on it, nothing or no one can really deter me from getting it done. That determination, that drive that Thunder has, is a quality that I have within myself. Another thing is—I'm an older sister! And China McClain and I had an instant connection. Our chemistry has been really, really beautiful. I knew what that overprotective-big-sister energy was like, so Thunder and I also share that in common as well. It was pretty effortless to step into that space.
Can you tell us about some of the positive feedback you've received in portraying a queer superhero onscreen?
One in particular that will never leave my mind is a young woman who came up to me and said that after seeing Thunder on the show, she felt normal being a lesbian. It brought me to tears. It just made me feel like as an artist, I'm walking in my purpose and I'm being used for something greater than myself. So just, lesbian women reaching out to me saying that they feel the visibility, that they get to see themselves, they get to see a lesbian character who is out and unapologetically who she is. Some people say that it's changed their home settings, in that their families and parents support them the way that Jefferson and Lynn support Thunder. It wasn't a coming-out moment, it was just who she was and they supported that.
 
All four seasons of Black Lightning are now streaming on Netflix.
Look for more DCTV Pride Profiles in DC Pride and all throughout the month on DCComics.com.