There are no superheroes to be found in Sweet Tooth, the new Netflix series executive produced by Susan Downey and Robert Downey, Jr. that debuts this Friday. No one has any superpowers to speak of or slips on a mask to fight crime. The show has its share of villains and a few reluctant heroes, but if you're looking for caped crusading, you're not going to find any of it on Sweet Tooth.
And yet, it's based on a DC comic book, written and drawn by Jeff Lemire, the Eisner-winning writer of Animal Man and Green Arrow, two of DC's best reviewed superhero titles of the New 52 era. If you didn't know about Sweet Tooth, you're certainly not alone. After all, neither did one of the series' two showrunners.
"I was very focused on another one of Jeff's comics, Green Arrow," admits Sweet Tooth executive producer Beth Schwartz, who also served as Arrow's showrunner for the CW series' last few seasons. "Sweet Tooth wasn't on my radar at all until I saw Jim's beautiful pilot, and then I was hooked. So, I saw the pilot first, and then read the comics, which is probably unusual. Though, hopefully, it won't be so unusual after the show comes out."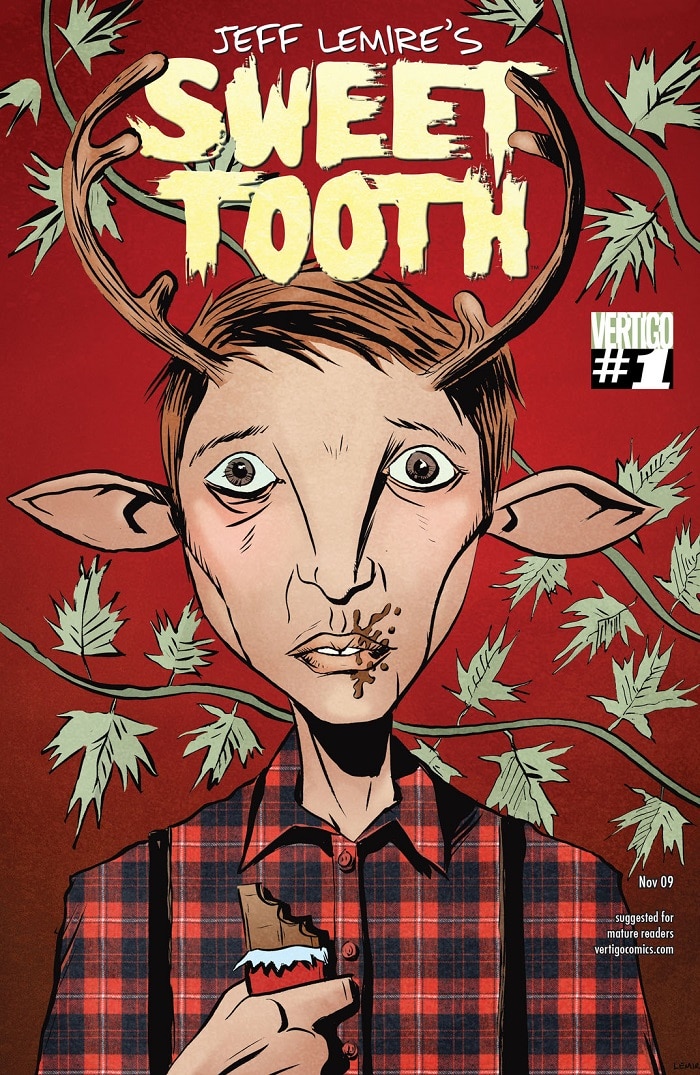 Initially published through DC's Vertigo imprint, Sweet Tooth made its debut in 2009, hitting the stands with a striking first-issue cover that featured the book's humble protagonist, a young half-human, half-deer hybrid gazing openly at you while eating chocolate and wearing a distinctive flannel shirt. Told from the innocent point of view of that hybrid child, Gus, that first chapter launched a forty-issue series that saw the simple boy befriend a grizzled, violent drifter named Tommy Jepperd. Together, they make their way across a desolate world that's hostile—if not outright homicidal—towards human/animal hybrids like Gus, who emerged around the same time as a deadly virus that wiped out much of Earth's human population.
Now, with the show's first season set to premiere within days, millions of Netflix viewers worldwide will discover Gus's story, which feels eerily prescient despite its obvious fantasy overtones.
"I loved the themes that I felt like we identified pretty early on, whether it's Gus' coming of age or his kind of eternal optimism," says Susan Downey, who recognized that Lemire's dark, but hopeful story could hold broad appeal. "He learns the ways of the world as he goes along, and he still chooses to drive from hope. Also, the story literally embraces people who are different and how they shouldn't be feared. I think that's a very interesting exploration."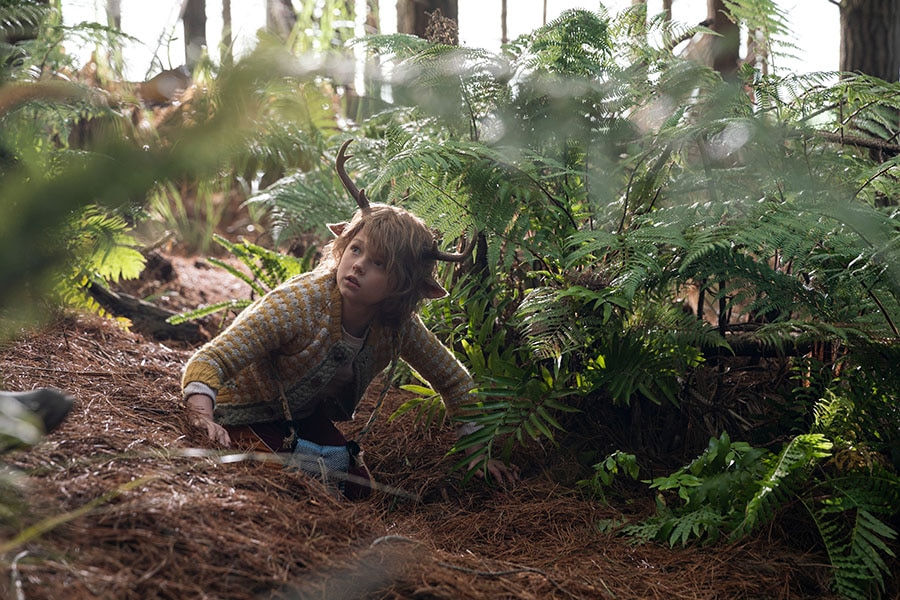 While Lemire has seen aspects from his work on Green Arrow and Justice League Dark incorporated into their small screen iterations, Sweet Tooth is the first TV series adapted from a comic that he created himself, something that he sometimes found as surreal as Gus's post-apocalyptic world.
"I was lucky enough I got to go to the pilot shoot in New Zealand, so I literally got to see the characters walking and talking right in front of me," he shares. "It's pretty surreal and weird, but amazing to see that come to life and see the detail that they put into it—all the thought and care, and how passionate the whole team was on set about the story that I created. It was very gratifying and it's very exciting."
For a series that ran for nearly four years, Sweet Tooth is a remarkably simple and straightforward story, meaning that for it to be successfully adapted for the screen, the story had to be expanded.
"Writing the pilot, my first draft was very one-to-one with the comic," shares executive producer Jim Mickle, who serves as co-showrunner with Schwartz. "I remember being like, 'This is going to work out great!' And then you sort of step back and go, 'Well, wait, we've got to fill in stuff here.' Ultimately there's an entire childhood that Gus has in the woods with his father that is represented in only a few pages in the comic, and it suddenly felt like if we're going to spend a series with this kid, we have to understand where he came from. He's only had one person in his life to inform him about the world and we want to see that. So, all of a sudden you start to fill that story out and fill in the relationship with his father."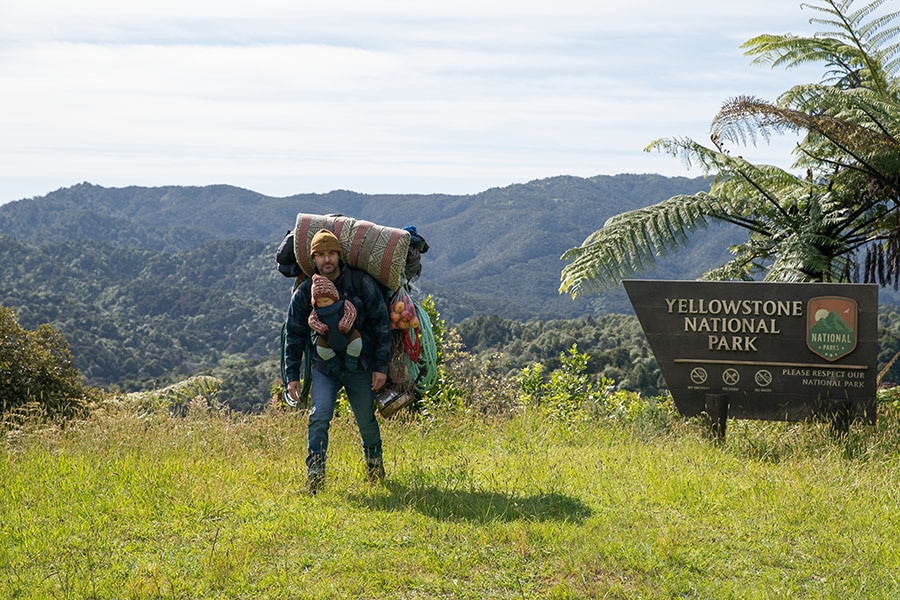 Part of that involved introducing characters from the comic earlier in the story, but it also involved creating wholly new characters that were original to the TV series. Of those, Dania Ramirez's Aimee, a onetime corporate drone who discovers and adopts a hybrid child of her own, is an early standout.
"I think the character of Aimee is one of my favorites on the show," Lemire shares. "Sweet Tooth, the comic, told a pretty myopic story that was generally about Gus and Jepperd and their journey. But I know from adapting some of my other books that television is a different medium and it eats up a lot more time than comics do. It just runs at a different pace, so you need more story. And really the world of Sweet Tooth should be a full world with different pockets of civilization, different perspectives. To see a few more of those brought to life, I think makes total sense."
One key difference likely to be noticed by anyone who has read the comic series is the change in tone. Much of what takes place in the book also happens on screen, but set between lighter, more hopeful moments, as Gus discovers the wonders of the outside world.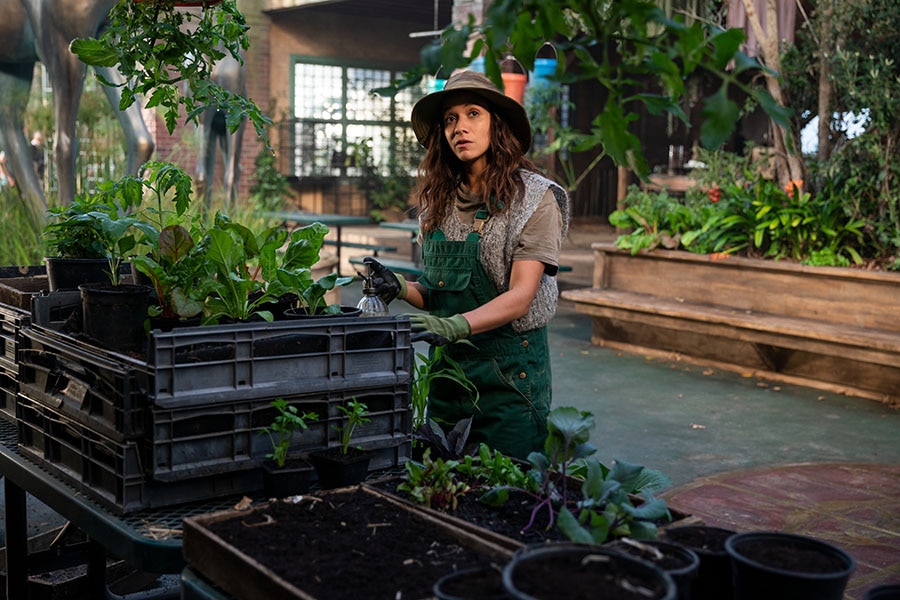 "There was something beautiful in the storytelling that we wanted to get to as broad an audience as possible," explains Downey. "I know for me, in terms of my personal taste and someone who has kids, I don't love showing up if it's a bleak world. There's enough bleakness we all experience or see on the news every day. I want something that's going to have a sense of authenticity, but in this case, a little bit of escapism, adventure and fun. It felt like we could stay true to what Jeff wanted to say in his comic book, but we could translate it into a world that was a bit more lush, green and inviting."
"I'm a big fan of things with a very broad emotional and tonal spectrum," adds Mickle. "I get bored if things feel like they're a bit one-note, or sort of staying in one lane. I think what I loved about the comic book is that it has these very bright innocent, optimistic, hopeful moments, and then it also has these incredibly crushing and harrowing emotional moments, and I think you need both of them. Even before Sweet Tooth, I always felt like good storytelling is like Thai cooking. You need the spicy and the sweet, and those things play off of each other and enhance the flavors. If you can tell stories that way emotionally, I think it can be really special."
Lemire sees it as precisely what he set out to do with the series.
"When I did the book, the story was all about contrasting points of view," he says. "For me, Gus always represented a child who had an innocence and hope—sort of the best of humanity. Then Jepperd and the world itself, they sort of represented the worst of humanity. It's a whole world where everyone was cut off from everyone else, and when you put those two things together, it created a story. I've never been shy about putting dark and violent things in the comics, but I only do it if there's a point to it. If they become stories of resilience, hope, humanity and family, then I think you can go as dark as you want, as long as there's some redemption for the audience and the characters. I've always just tried to make sure that it's balanced with those things."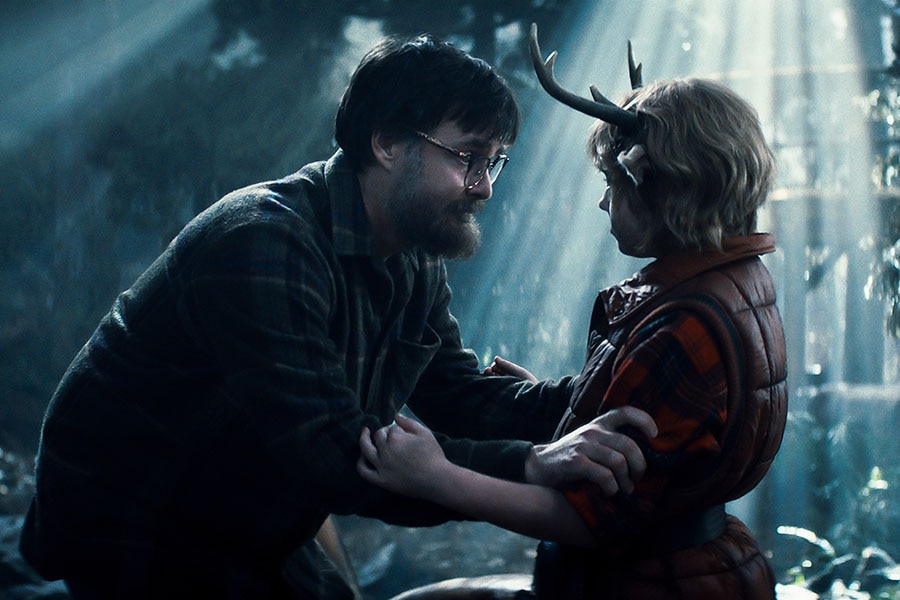 One thing that no one intended was for Sweet Tooth—a series set in the aftermath of a destructive virus—to be debuting right as the world is starting to emerge from a real-life pandemic. However, it's hard to deny that the Covid pandemic adds a surprising level of realism to the way the show's world responds to its completely fictional virus.
"There's a shorthand that we're able to express without going too deep into the virus because that's not what the show is about," explains Schwartz. "The show is about Gus and the hybrids, how they came to be, finding your family and all that. But I think that (the pandemic) helped us have a shorthand with our audience, in terms of things we needed to explain."
"So much of the series was fully baked by the time the pandemic hit," Downey adds. "It was just kind of crazy. We're like, 'Jeff, what did you know that we didn't know? How are you so prophetic?' The storyline takes place primarily after the pandemic. We're looking at the aftermath of everything and how people are rebuilding—the lives they're leading at that point. There are still traces of the virus and fear about it, but it is really looking forward and not living in it in the way that we have."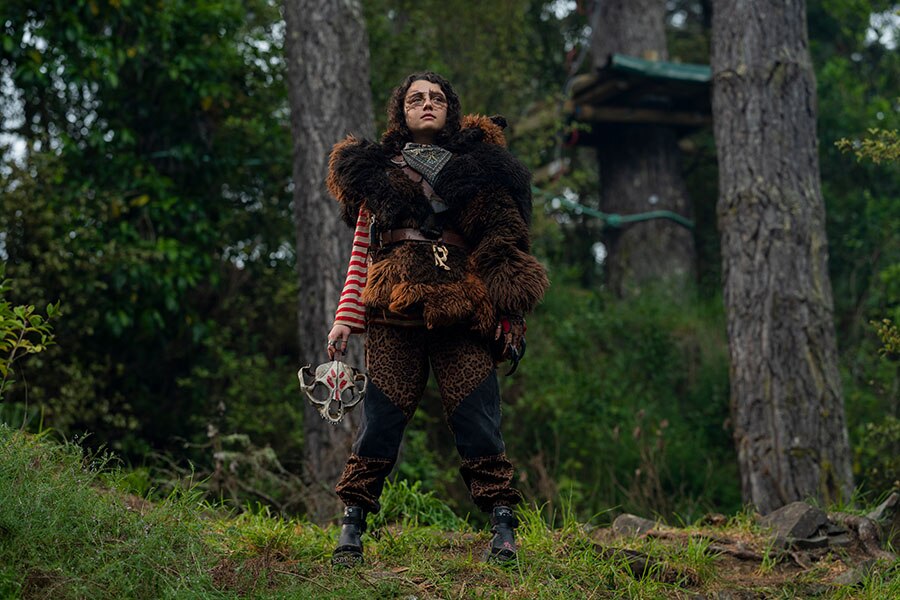 With a storyline that involves unexplained hybrid children, a powerfully destructive virus, an anarchic army of hybrid-loving teenagers, a neighborhood willing to go to terrifying lengths to stay healthy and a perilous journey across much of the United States, it's surprising to think that ultimately, Sweet Tooth is a hopeful show. But at its very core, that's what it is. And if there's something we could all use more than a little hope right now, you'd be hard pressed to name it. That said, hope only works when the challenges are real and relatable and Sweet Tooth has those in droves.
"The fact that Gus's father wants to protect him from the world is the metaphor I go back to in this series," shares Schwartz. "As a parent, you don't want your child to see all the realities of the horrors that are going on in the world, but they have to. That's part of growing up. The balance between seeing those dark moments and the dangers of the world is just part of growing up. So are all the sweet parts, and all the love, hope and emotion as well. The truth is you need both of those things in order to become a fully functional adult."

Sweet Tooth debuts Friday, June 4th on Netflix. Check out the full comic that inspired the series on DC UNIVERSE INFINITE.