It's hard to get more comic accurate than the first official image released from The CW's Naomi.
The network gave us our debut look at actress Kaci Walfall as Naomi McDuffie, the adopted, small town high schooler at the heart of both the Brian Michael Bendis, David F. Walker and Jamal Campbell comic and the CW adaptation, and it's an image that may look familiar to comic readers.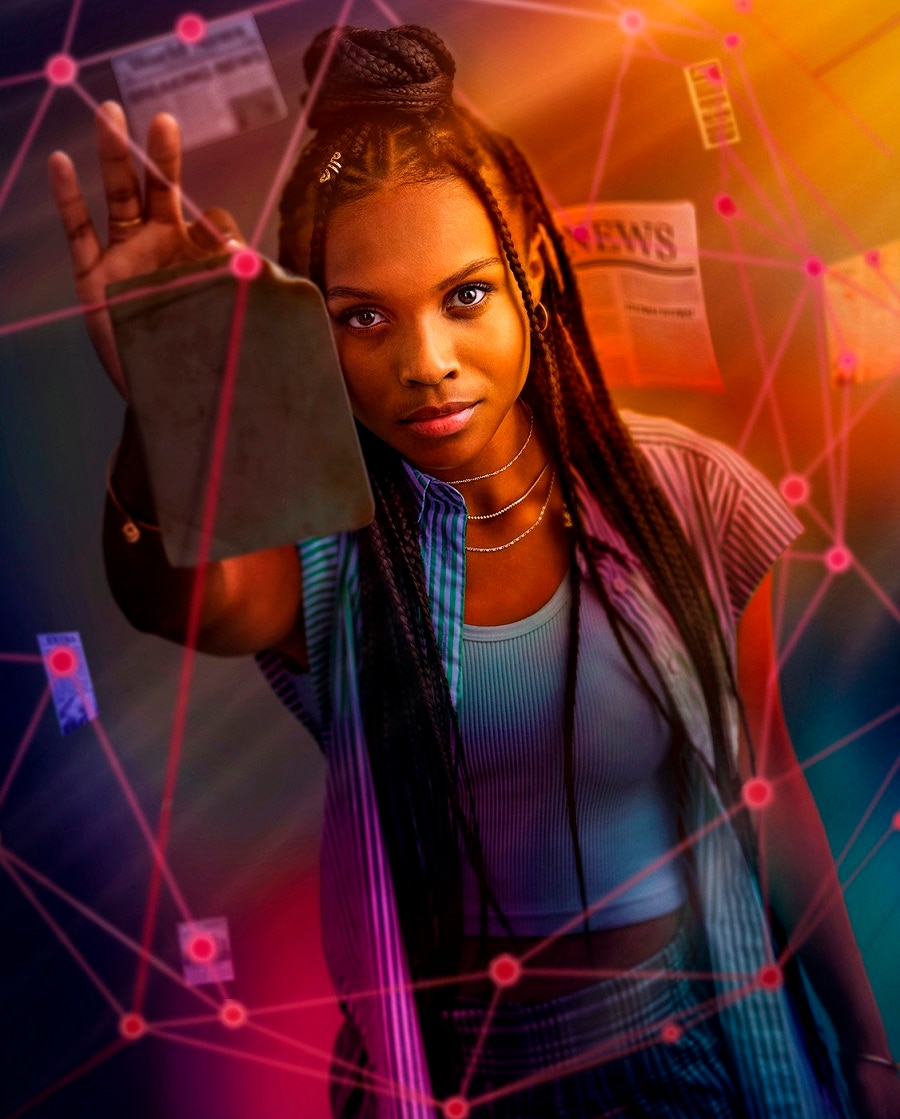 Fans of the series likely recognize that as a homage to the Campbell-illustrated cover for Naomi #1, the bestselling comic that introduced Naomi to the world. It's an inspired choice for a first image, suggesting that the TV series, if given the greenlight, will stay true to the heart of the comic. (That said, considering Naomi is only six issues long so far, we can expect the show to quickly expand to storylines that aren't a part of the book.)
Along with Walfall, Naomi also stars Alexander Wraith as Dee, Cranston Johnson as Zumbado and Camila Moreno as Lourdes. It's executive produced by Ava DuVernay, Jill Blankenship, Sarah Bremner and Paul Garnes, and produced by DuVernay's Array Filmworks in association with Warner Bros. Television.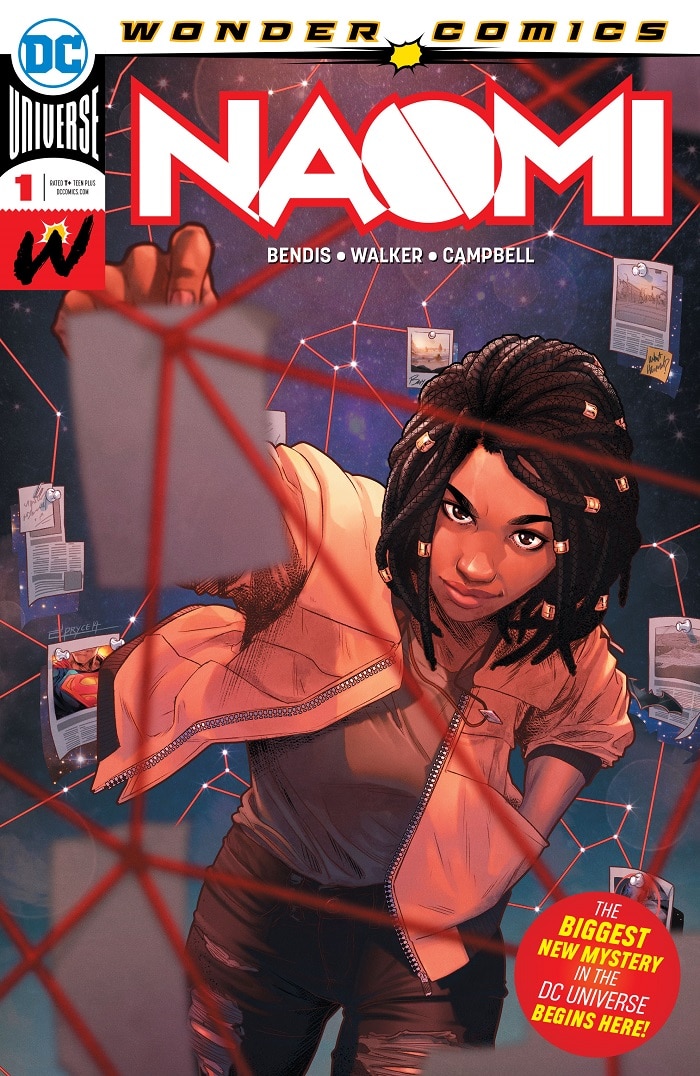 Okay, DC fans, now it's your turn! Have you read Naomi? Are you excited to see the show? Would you love to see more comic covers brought to life like this? Let us know all your thoughts on The CW's Naomi right now over in the DC Community!