It's Tuesday, and you know what that means: Time to check out the latest offerings on DC UNIVERSE INFINITE! We've got the start of several notable series, along with the conclusion to Batman event "The Joker War." Here's what's new on DC UNIVERSE INFINITE this week, along with the latest fun on the DC Community!
DC Digital First Comics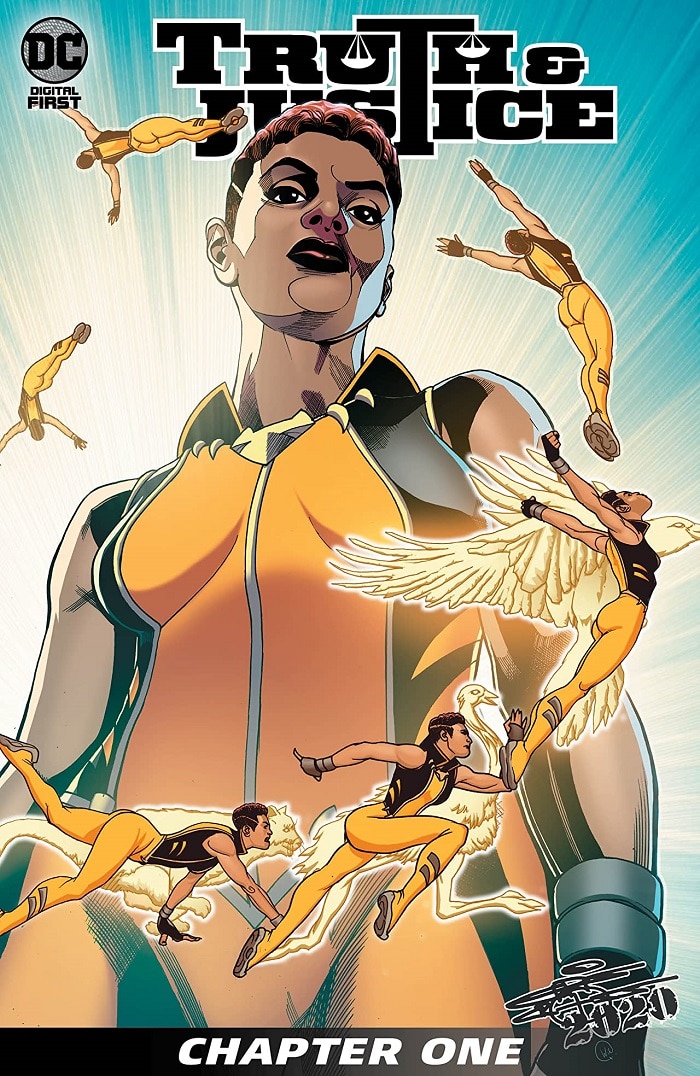 Two DC digital first series premiere on DC UNIVERSE INFINITE this week. First up is Truth & Justice #1 written by Geoffrey Thorne (currently writing DC's new Green Lantern relaunch) and illustrated by ChrisCross (soon to be seen on Static: Season One). Truth & Justice is an anthology series featuring heroes ranging from those slightly under the radar to DC's biggest icons, presented by a rotating crew of creators who are poised to be the comics industry's next big thing. The series starts with a three-part arc starring Vixen, taking on an ancient deity that's taken over the body of a scientist. Then later in the week, look for the debut of Sensational Wonder Woman, a new Wonder Woman anthology series. The first chapter is from current Harley Quinn writer Stephanie Phillips and artist Meghan Hetrick and picks up following an encounter with Doctor Psycho that leaves Diana trapped in a surreal suburbia. And that's not all! This week is also the debut of Let Them Live: Unpublished Tales from the DC Vault #6, and this time around Ambush Bug has uncovered a Crush and Red Arrow team-up story, illustrated by Emanuela Lupacchino and written by Mariko Tamaki. Think of it as an unofficial prelude to her upcoming Crush & Lobo series, debuting in June.
Let Them Live: Unpublished Tales from the DC Vault #6 – 4/13/2021
Truth & Justice #1 – 4/14/2021
Sensational Wonder Woman #1 – 4/15/2021
Challenge of the Super Sons #5 – 4/19/2021
New Comics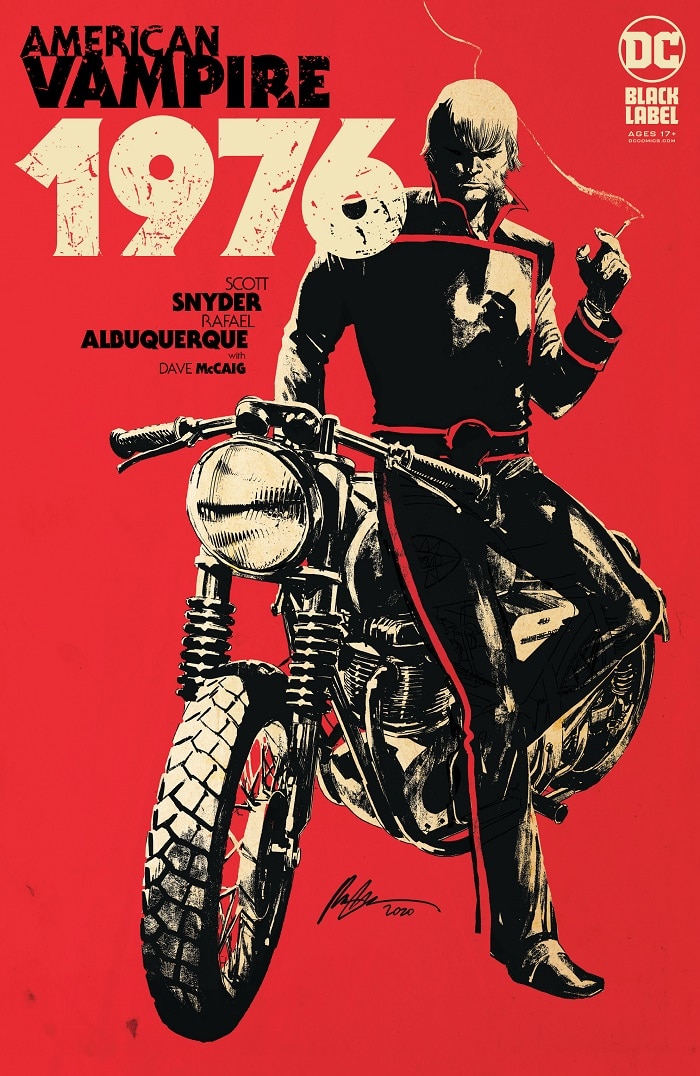 Before his seminal stint on Batman, long before Metal of any kind, Scott Snyder made his DC debut in 2010 with American Vampire, alongside the bold visuals of Rafael Albuquerque. More than a decade later, Snyder and Albuquerque have reunited for American Vampire 1976—the closing chapter of the Eisner Award-winning American Vampire legacy. It's the last ride for Skinner Sweet, who's determined to go out with a bang…which is when he gets recruited by Pearl Jones for one last mission. Meanwhile, over in Batman #100 by James Tynion IV and Jorge Jiménez, "The Joker War" reaches its extra-sized climax as the entire Bat-Family unites to try and save Gotham City from the Joker's full-scale attack. Keep an eye out for a spectacular battle between Nightwing and Punchline, Harley Quinn's revenge, Batman and Clownhunter face-to-face, and the first glimpse of Ghost-Maker. And if you're looking for some spooky tales, head over to Legend of the Swamp Thing Halloween Spectacular #1, a one-shot featuring scary Swamp Thing stories by creators that include Tynion and Christian Ward, current The Swamp Thing team Ram V and Mike Perkins, Vita Ayala and Emma Ríos, and more.
American Vampire 1976 #1
Batman #100
DCeased: Dead Planet #4
Justice League #54
The Dreaming: Waking Hours #3
Young Justice #19
Far Sector #8
Legend of the Swamp Thing Halloween Spectacular #1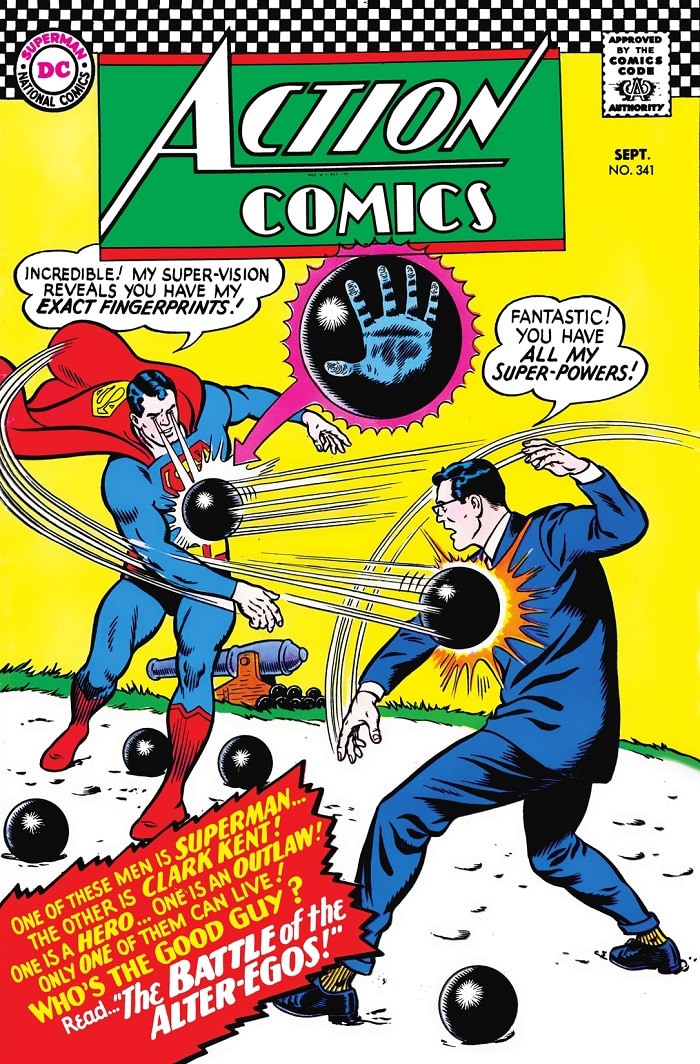 What's new in the back catalogue this week? More Breach, more Milestone (specifically Static and Hardware), and "the battle of the alter-egos" in Action Comics #341.
Action Comics (1938-2011) #341
Super Friends (1976-1981) #46
Breach (2005-2006) #2
Static (1993-1997) #9
Hardware (1993-1997) #9
Pillars of the Community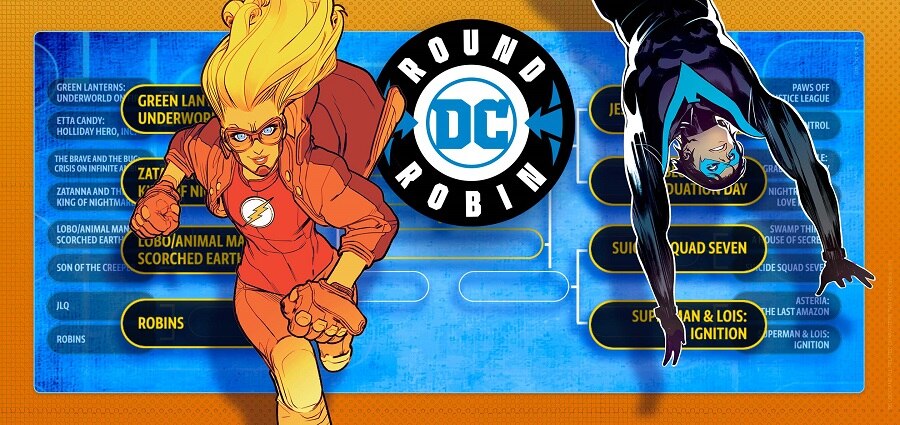 Have you exercised your civic duty and voted in the second round of DC Round Robin? It's Green Lantern: Underworld on Fire vs. Zatanna and the King of Nightmares, Lobo/Animal Man: Scorched Earth vs. Robins, Blue Beetle: Graduation Day vs. Jesse Quick: Control and Superman & Lois: Ignition vs. Suicide Squad Seven. Vote to choose which one you want to see as DC's next series!
Attention Dick Grayson fans (isn't that everyone?): this month, the Dick Grayson Fan Club is reading Teen Titans: Year One by Amy Wolfram, Karl Kerschl and Serge Lapointe. Give the six-issue series a read on DC UNIVERSE INFINITE, then jump in and answer some discussion questions!
Superman/Batman: Public Enemies is one of the most significant stories starring the Dark Knight and the Caped Crusader from the past 20 years, and this month the DC Community is holding a Read + Watch Party 2-Part Event: reading the Jeph Loeb and Ed McGuinness original, then watching the animated adaptation on April 28—National Superhero Day!
 
What are you looking forward to this week on DC Universe? Let us know in our Community!