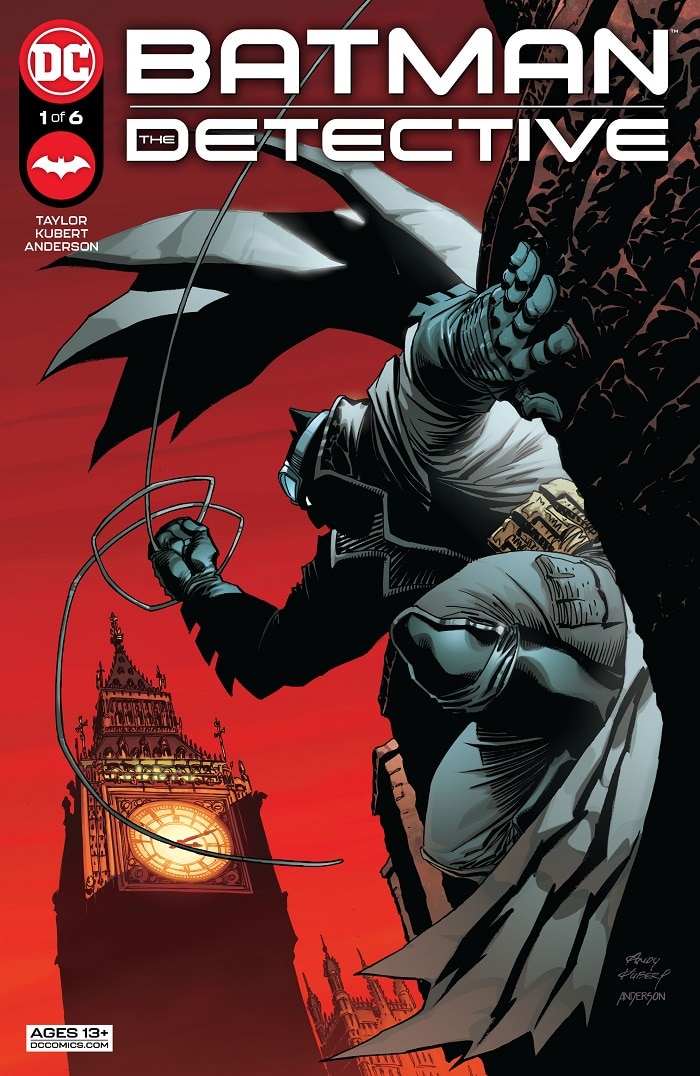 If anyone's overdue for a vacation, it's Batman.
Bruce Wayne may have the money to travel the world—at least until very recently—but unless it's on a quick trip to Nanda Parbat to bring down Ra's al Ghul or on some globe-saving mission for the Justice League, he rarely seems to leave Gotham. So, it's nice to hear he'll be jetting off to Europe in Batman: The Detective, the new Batman miniseries from Tom Taylor and Andy Kubert.
Granted, it will be in response to a horrific tragedy and on the trail of a mysterious new super-villain, but it's still refreshing to see the Dark Knight leave the shadowed alleys of Gotham for the history and tradition of jolly old England. In Batman: The Detective, a shockingly personal turn of events finds Bruce making his way to the UK to unravel the mystery that he suddenly seems be at the center of. In the process, he finds himself squaring off against some previously unknown adversaries and picking up some new allies to boot.
Which is good. After all, traveling is all about experiencing new things, right?
Look, Batman: The Detective may not be the relaxing getaway that Bruce desperately deserves, but it is a thrillingly different Dark Knight adventure brought to you by two of the most exciting creators working in comics today. You're not going to want to miss it. In fact, we're so certain you're going to love this one that we're giving you a peek at the first few pages right now. Check it out below and be sure to grab Batman: The Detective #1 when it hits shops next Tuesday.
Batman: The Detective #1 by Tom Taylor, Andy Kubert and Brad Anderson is available in print and as a digital comic on Tuesday, April 13.
Is Europe not far enough for you? Then take a journey to the Fourth World with the DC Community's exclusive first look at the soon-to-be-released New Gods Book One: Bloodlines.