"I've always meant to check that comic out." "It's on my to-read list." "I've read all of that team's other DC books, just not that one." "I feel like I'm the only person who hasn't read that." "I'm not a huge fan of that character." "I'm always so busy." "I'd love to read it, but I can only afford so many comics each month."
There are all kinds of reasons why you might not have read a particular book, but starting this month, DC UNIVERSE INFINITE and the DC Community are giving you a great reason to finally pick it up—the DC Book Club.
The DC Book Club is just what it sounds like. It's an opportunity to read and discuss some of the most popular, influential and highly acclaimed DC titles with your fellow fans, while earning fun digital perks and getting the chance to participate in Q&As with some of your favorite people in comics. And best of all, it won't cost you a dime. You won't even have to buy or borrow the book.
How Does it Work?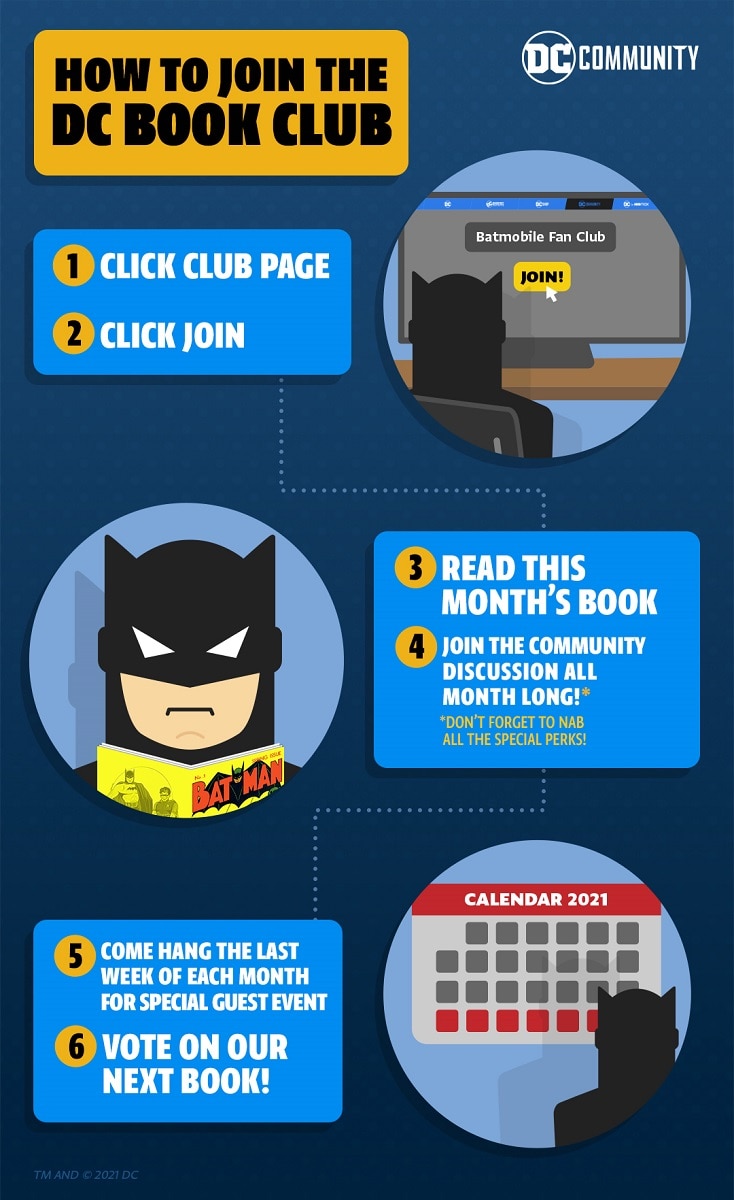 First, head on over to the club page in the DC Community and click "Join." You'll need to create a profile and register for the DC Community if you haven't already, but it's free to do so. Once you've done that, you just need to read this month's book! If you have your own copy, you're welcome to use it, but if not, each month's title will be available for free that month on DC UNIVERSE INFINITE. You'll need to be a registered user, but you don't have to be a subscriber to the service.
All month long you can drop by the book club discussion thread to share your thoughts on the book and engage with your fellow fans. During the last week of each month, we'll be joined by special guest talent to discuss their unique thoughts and perspectives on the title, and answer your questions live, right there in the comments!
You'll also have the chance to download some exclusive digital perks like backgrounds, wallpapers and printable bookmarks and to help us choose next month's book. We'll run a poll at the end of each month to decide on our next selection.
What's the First Book?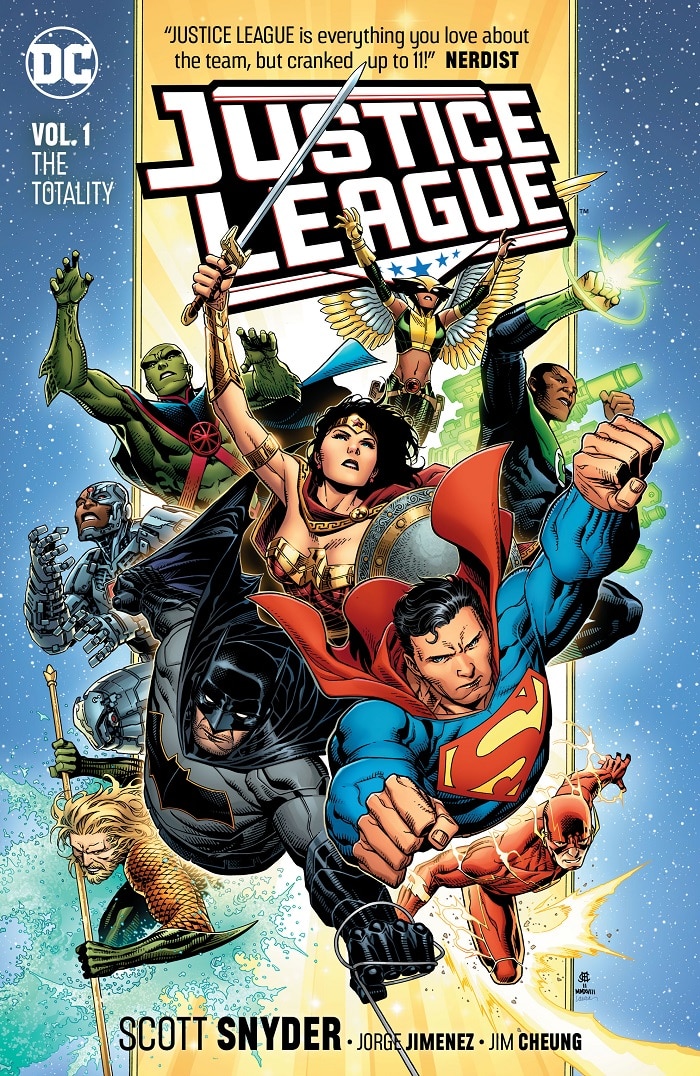 With Zack Snyder's Justice League debuting on HBO Max later this week, we decided to get into the spirit by reading Justice League: The Totality by Scott Snyder, Jorge Jimenez and Jim Cheung. This is the first storyline from Scott Snyder's universe-guiding run on Justice League that introduced the powerful villain Perpetua as well as Snyder's unique take on the Legion of Doom. Along with offering plenty of action and defining character moments in its own right, Justice League: The Totality set the stage for all of the DC Universe's major events of the past two years, including "Year of the Villain" and Dark Nights: Death Metal!
You can find all seven issues of Justice League: The Totality available to read for free on DC UNIVERSE INFINITE here.
It's Time to Get Reading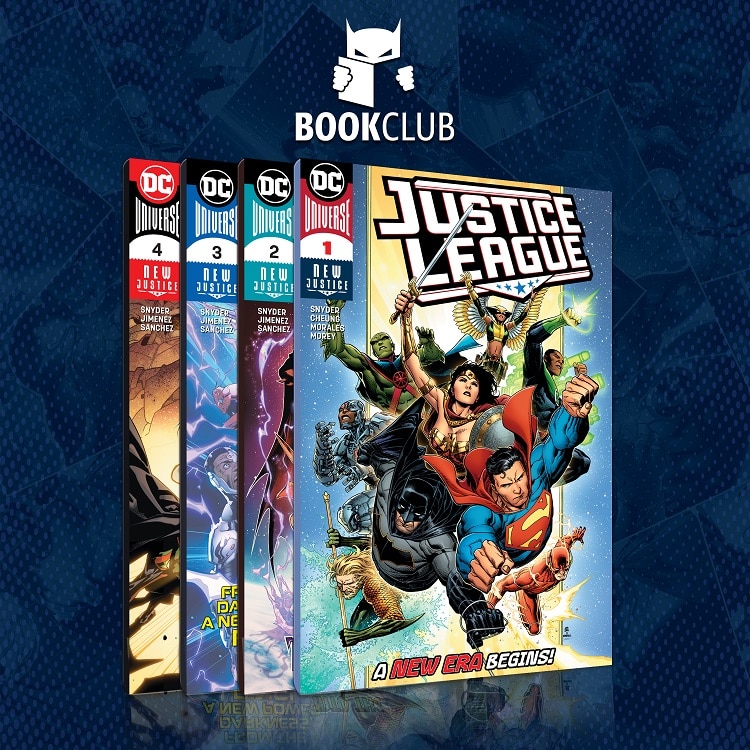 That's really all there is to it! Months of great DC comics and storylines await you. Who knows? You may even discover a new favorite or come to learn something new about a book you've already read. So, what are you waiting for? It's time to stop reading this—and start reading with the DC Book Club!