THE DARK KNIGHT LOOKS DEEPER INTO THE SCARECROW'S CAMPAIGN OF FEAR, HARLEY QUINN WREAKS HAVOC AND THE GARDERNER MAKES HER DEBUT IN THIS FIRST LOOK PREVIEW OF BATMAN #107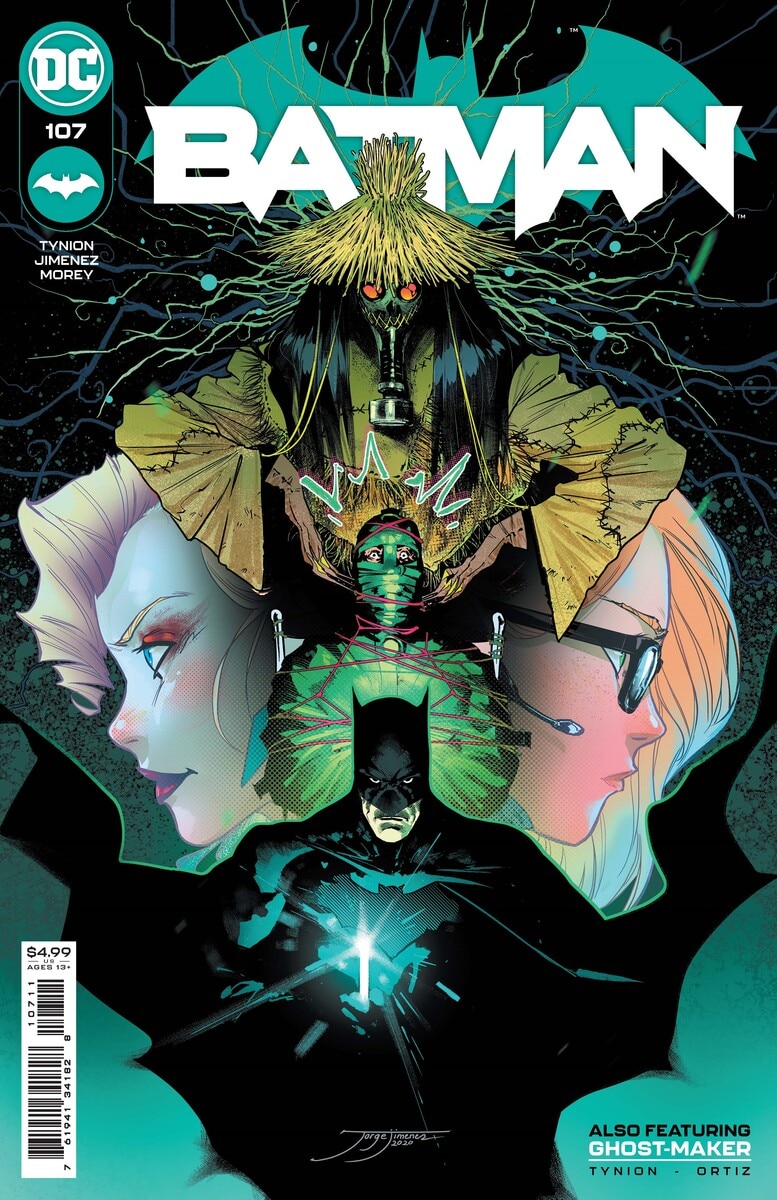 Plus, More 'Legend of the Ghost-Maker!'
Arrives in Comic Book Stores and On Participating Digital Platforms Tuesday, April 6, 2021
Tensions are sky-high in Gotham City following the attack on Arkham Asylum, and public opinion and unrest are starting to boil over. The Dark Knight has his hands full juggling the investigation of the reappearance of an old enemy and the rise of a new gang in Gotham called the Unsanity Collective...Gotham City is getting more dangerous by the minute! And, who is The mysterious Gardner, and how does she figure into all of this?
Plus, in part one of "Legend of the Ghost-Maker," James Tynion IV and Ricardo Lopez Ortiz tell the most insane tale of action and adventure featuring Batman's frenemy Ghost-Maker! This one is not to be missed!
BATMAN #107
Written by JAMES TYNION IV
Art and cover by JORGE JIMENEZ
Ghost-Maker story art by RICARDO LOPEZ ORTIZ
Card stock variant cover by FRANCESCO MATTINA
1:25 card stock variant cover by RICCARDO FEDERICI
ON SALE 4/6/21
$4.99 US | 40 PAGES | FC | DC
CARD STOCK VARIANT COVER $5.99 US
For the latest news on Batman and the World's Greatest Super Heroes, visit the DC website at www.dccomics.com, and follow on social media @DCComics and @thedcnation.