It's beginning to look a lot like Christmas, and that means it's the perfect time to revisit some of our favorite festive Batman stories.
Festive stories? Starring the Dark Knight? Oh yes! Bruce Wayne's alter ego and his over-the-top sensibilities are a surprisingly good match for the Christmas season. In fact, we've picked out six of our favorite holiday Bat-stories for you to enjoy on these cold dark nights. Whether you want animated adventures, blockbuster movies or classic comics, we've got you covered. So, holla at your butler for a hot cocoa and some vichyssoise (remember, it's supposed to be served cold), and get ready to make merry with the jolliest hero in Gotham. (Admittedly, the bar's set pretty low there.)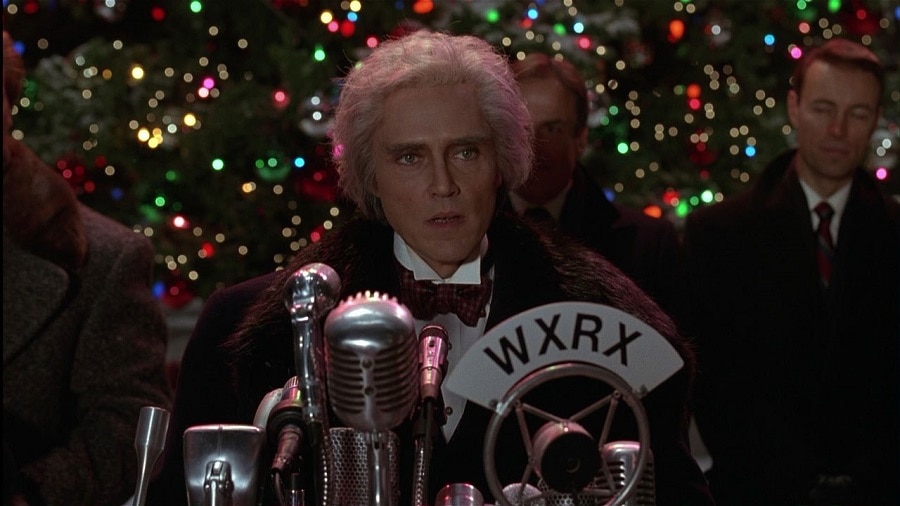 An oft-overlooked Christmas gem, Batman Returns is one of the best holiday movies ever made. From the sweeping opening shots of a snowy Gotham Zoo to the ice-capped cityscape to the Penguin's Christmas-trimmed crime gang, this gothic classic is stuffed full of festive treats. With not one but two rogues to contend with, Michael Keaton's Bruce Wayne is torn as he tries to track down the mysterious Catwoman (Michelle Pfeiffer) and discover the truth about Oswald Cobblepot (Danny DeVito), the new mayoral candidate of his hometown. For those want something a little darker during an often-saccharine season, this horror-tinged tale is a wonderful addition to your Christmas watch list.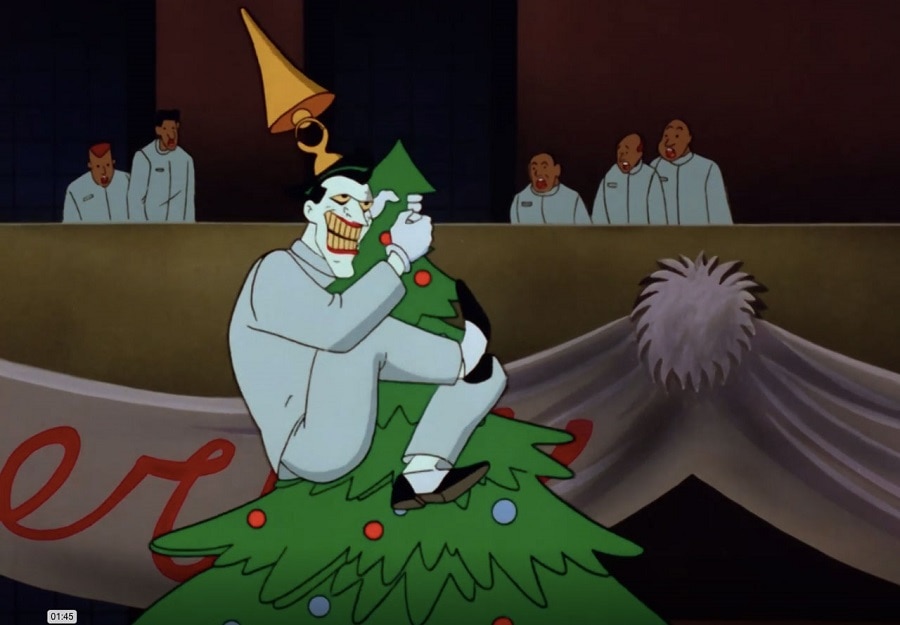 One of the earliest entries (it's episode 2 of the first season) of the beloved animated series, this Christmas-themed offering is a complete delight. The episode follows Batman and Robin as they leave the coziness of Wayne Manor on a frosty evening. Their mission? To catch the Joker, who's escaped from Arkham Asylum with the help of a giant rocket hidden inside of a Christmas tree. Filled with Christmas cheer, stuffed teddy bears and even a rendition of "Dance of the Sugar Plum Fairy" from The Nutcracker (by the Joker himself no less), this cartoon has everything you need to get into the festive spirit.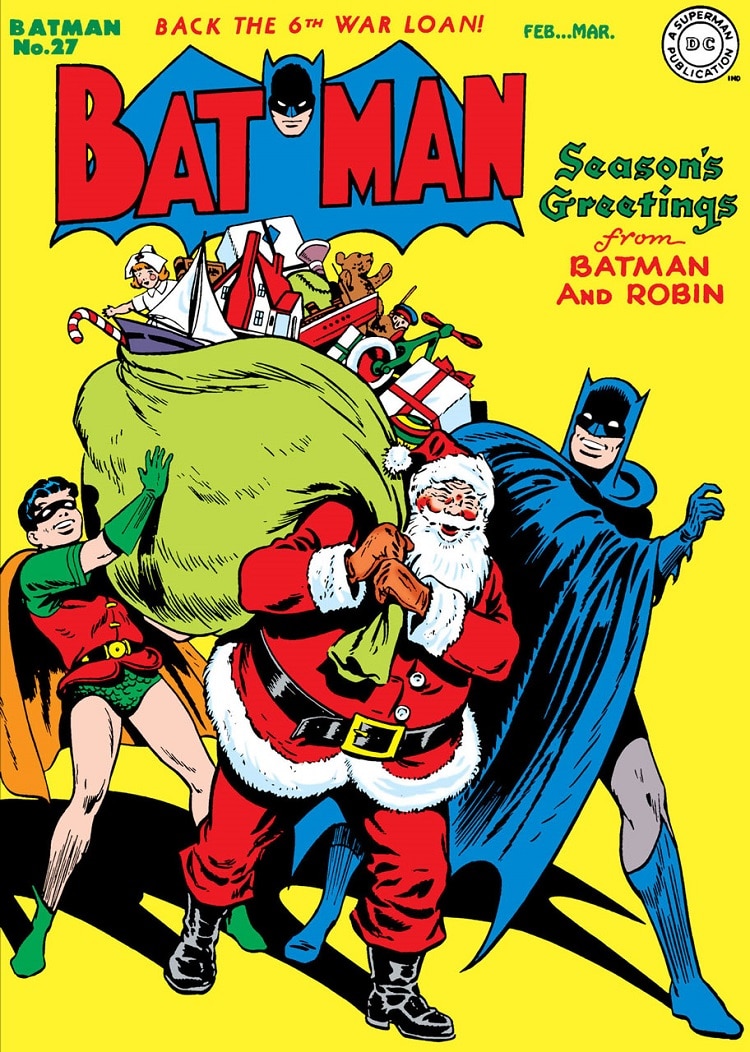 If you're looking for a Bat-flavored twist on the classic "A Christmas Carol," then you are in luck! This Golden Age gem sees the Caped Crusaders take on a wealthy young orphan running a Christmas tree racket, causing prices to skyrocket. But $7 trees aren't acceptable to Batman and Robin, so they decide to teach the young scamp a lesson...by kidnapping him! Through a bizarre It's a Wonderful Life /"Christmas Carol" mashup, the Dynamic Duo show this cad the impact of his greedy and morally questionable actions while thwarting the terror of Christmas-tree inflation.
Batman: The Animated Series isn't the only awesome animated adaptation of the Caped Crusader. Luckily for festive fans, Batman: The Brave and the Bold also has a great holiday offering. "Invasion of the Secret Santas!" (episode 5 of the show's first season) has everything you could dream of from a Bat-tastic Christmas episode. Here, our hero teams up with Red Tornado—who's searching for his holiday spirit—to take down the maniacal Fun Haus, who wants to ruin the season with his army of evil toys! If you're looking for something fun, fresh and fantastically freaky this festive season, look no further.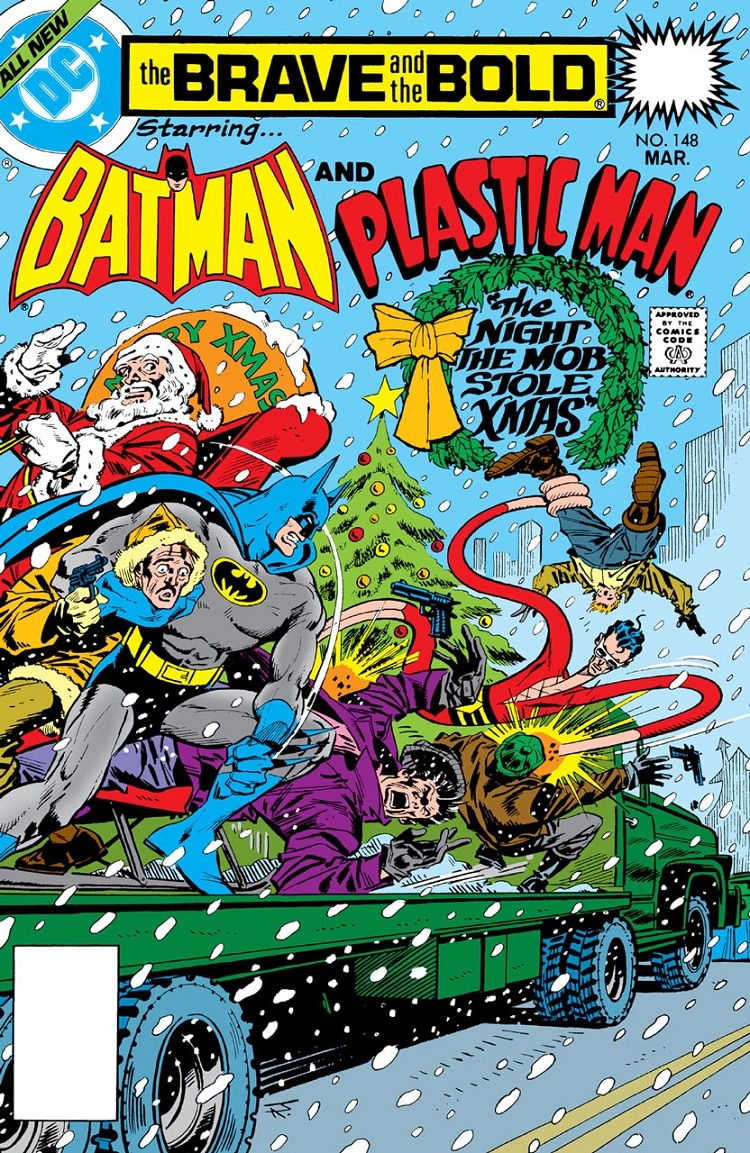 In this classic late '70s offering, Batman has to save Plastic Man, Gotham and of course, Christmas from a nefarious cigarette-smuggling gang. Holy smokes, Batman—we've gotta protect Gotham from people making cigarettes harder to come by! It's a wonderfully strange, noirish-yet-mundane tale we might never get to see in today's world. If that's not enough to sell you, then how about the fact that the crooks steal a famed Gotham Christmas decoration and then go on the run to Florida where Plastic Man and the Bat have to thwart them? Yes, it's just as good as it sounds.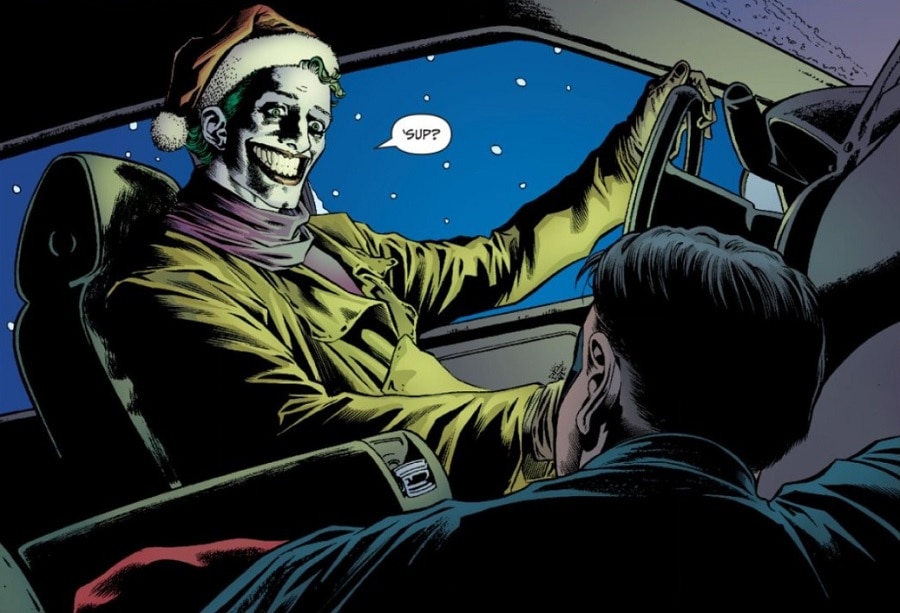 If you're looking for a story that eschews the cheer in favor of some holiday chills, look no further than this Paul Dini-written standalone tale from 2006. In the midst of the holiday season, Robin inadvertently flees from some assailants into an idling car driven by the Joker, who then takes him on a homicidal drive down unsuspecting streets while the Boy Wonder can do little but watch and try to escape. Gripping, relentless and darkly humorous like any good Joker tale (and this is a great one), it's a glimpse into both the way the Joker operates and how the members of the Bat-Family deal with him that gets bonus points for the way it incorporates the Marx Brothers classic line about how "there ain't no Sanity Claus." That it also ends with one of the most brutally honest truths about holiday wishes cements this taut tale as a true underread classic.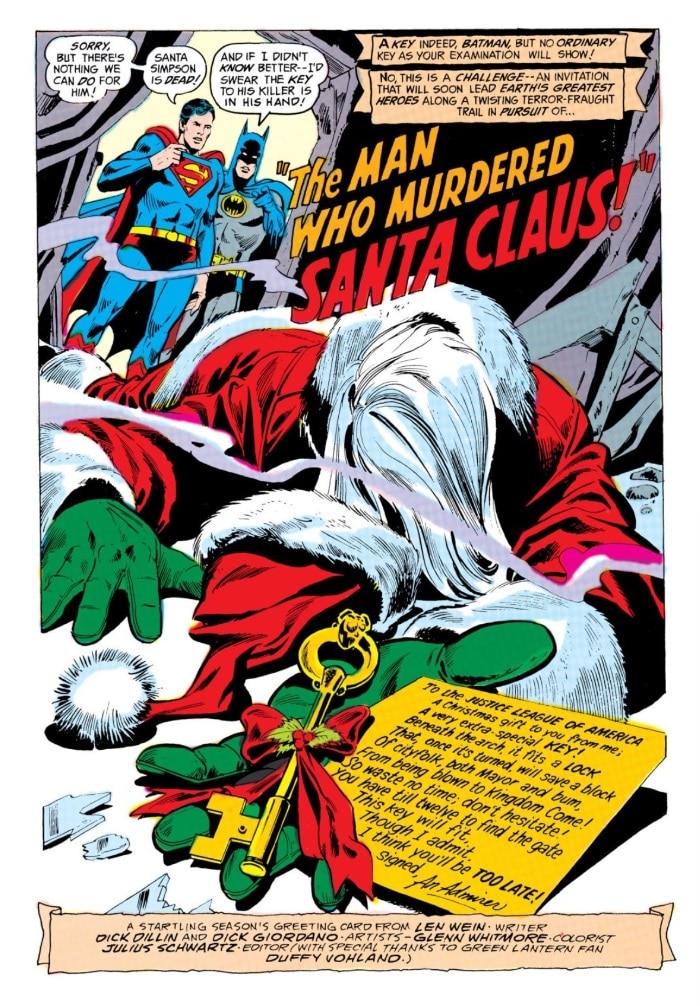 Honorable Mentions
The Neal Adams-penciled classic "The Silent Night of the Batman" in Batman #219 and the Len Wein-scripted classic "The Man Who Murdered Santa Claus!" in Justice League of America #110. Both are wintry and wonderful.
 
As one can see, there are a whole bundle of holiday stories centered around Gotham's most famous son. Though his gloomy glare and monochromatic suit might imply otherwise, he's apparently a big fan of this festive season. And he's not the only superhero—as DC has a rich history of brilliant holiday anthologies, unexpected Christmas cartoons, and awesome seasonal gifts that can charm even the grouchiest of Grinches. Happy holidays from all of us here at DCComics.com!

Rosie Knight writes about comics, movies and TV for DCComics.com, Nerdist, IGN, Den of Geek and Polygon.