Comics have never been the same since 1986. Dark and gritty stories inspired by the worlds of Watchmen and The Dark Knight Returns have long been seen as the peak of superhero storytelling. Of course, those seminal narratives are valid and their impact can still be seen today. But the new DCTV series Stargirl is offering up something different. A little light in the dark, a spark of joy in the strange and scary landscape of 2020. In a world that desperately needs it, Stargirl opens a hopeful and bright new chapter in the DCTV universe.
First introduced in 1999's Stars and S.T.R.I.P.E. #0 by Geoff Johns and Lee Moder, the heroic teen Stargirl was inspired by the writer's late sister, Courtney. This personal origin story is key to the joy and hope that Stargirl represents and is part of the reason that the series works so well.
If you've never checked out the series where she debuted, the pilot works as a great comics accurate intro. Courtney Whitmore is just an average, everyday teenager, but her life has been haunted by the disappearance of her already absent dad years before. She has, like many teens, managed to gain a semblance of normalcy despite the troubles of her past. That is, until her mother, Barbara, and stepfather, Pat Dugan, move the family from LA to Blue Valley, Nebraska.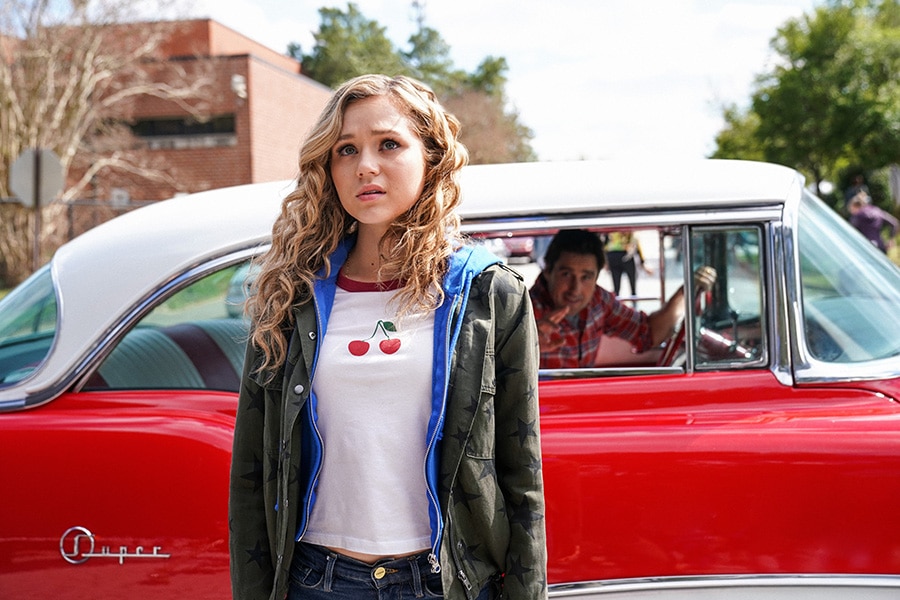 It's a twist on the tragic backstories that so many of our favorite heroes have. See, Courtney (Brec Bassinger) has lost a lot, but not everything. In fact, one of the most hopeful and resonant threads that shines through the action-packed premiere is how much love she still has in her life.
Speaking of that action, despite the family-centric story, Stargirl also presents a world filled to the brim with an impressive roster of DC characters. In an opening that's one of the best I've ever seen, Starman and the Justice Society of America battle the Injustice Society. Sadly, despite the efforts of Starman's sidekick, Stripsey, the JSA lose their fight. This loss defines Courtney's future, not least because her stepfather Pat is Stripsey.
Or rather, he was. Yep, Pat (Luke Wilson) is a retired superhero. Well, a superhero's sidekick. And as you can imagine, the cross-country move might not be as agendaless as we all first suspected. Courtney's obsession with her missing father means that she's never been particularly interested in Pat or his relationship with her mom, but that all changes when she finds a strange, glowing and magical artifact in the basement of their new home.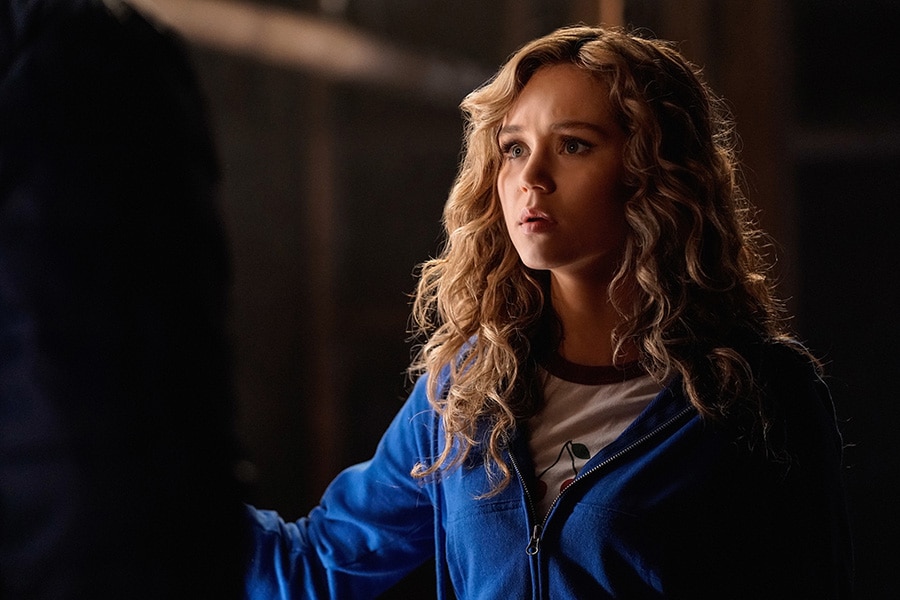 We all dream of becoming a hero, and on a base level Stargirl plays into that fantasy. But the team behind it is more interested in crafting a larger dream world. It's a space where a chosen or unconventional family is just as important and loving as biological ones. Where classic Golden Age heroes can be reimagined as young diverse kids, and where a young girl can bring hope to a hopeless world.
I know that I keep mentioning this word hope. That's because coming away from the gorgeous, funny, well-written and engaging first episode, that's how I felt—hopeful. Hopeful for Courtney and her burgeoning relationship with her stepfather. Hopeful for the fate of the uncanny little town of Blue Valley, Nebraska. Hopeful that this show could bring a smile to the faces of families stuck at home due to the current global pandemic. Hopeful that Stargirl and her friends might just become the face of a whole new DCTV universe. One that's driven by hope rather than tragedy, filled with young talent and unexpected Hollywood stars doing something completely new.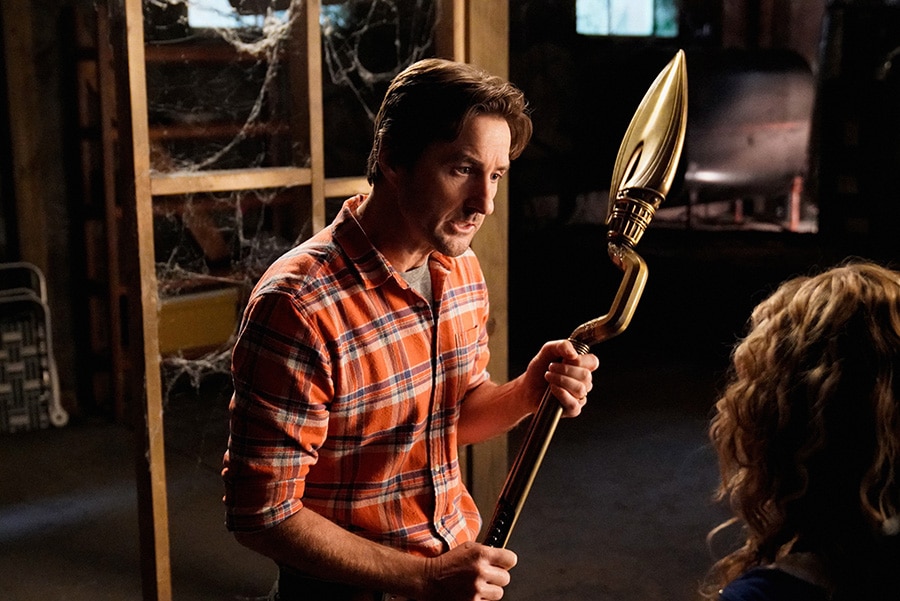 In a dark and often overwhelming world, Stargirl blazes a trail for what's right and what's good. But as a hero, Stargirl is also relatable. She's scared, sad, flawed, excited and terrified. Bassinger's Courtney acts exactly how you think a real teenager with powers would, which is part of what makes her performance so exhilarating. It helps that she's surrounded by other stellar actors like Wilson, who feels like he was specially made for the role of the reluctant sidekick, Pat. Sarcastic, downtrodden, but ultimately willing to do the right thing, he has lost just as much as Courtney.
Although it may take them a while to realize it, it's that trauma and loss that drives both of the heroes to become the best versions of themselves. And of course, they're stronger when they face the things that could harm them and those they love together. That message is delivered with a light touch, but it's an engaging narrative that we could all do well to learn from right now. 

New episodes of Stargirl debut Mondays on DC Universe and Tuesdays at 8 p.m. (7 p.m. CST) on The CW. Visit our official Stargirl page for more news, videos and features on DC's newest small screen hero.
Rosie Knight writes about comics, movies and TV for DCComics.com. Check out her recent article on Aquaman: Death of a Prince and be sure to follow her on Twitter at @RosieMarx.