There's so much amazing talent in the world of comics and superheroes—particularly in the realm of art and design. DC Direct prides itself on bringing these images to life and having direct from the source access to these incredible artists. The DC Designer Series statue line represents the best of this relationship and looks to recreate the work of visionary and beloved comic artists into detailed, beautifully sculpted collectible statues. One of the amazing things about the line this year is that most of the artists chosen were international. In this series of posts, we highlight some of these artists, discovering what motivates and inspires them to create the work they do.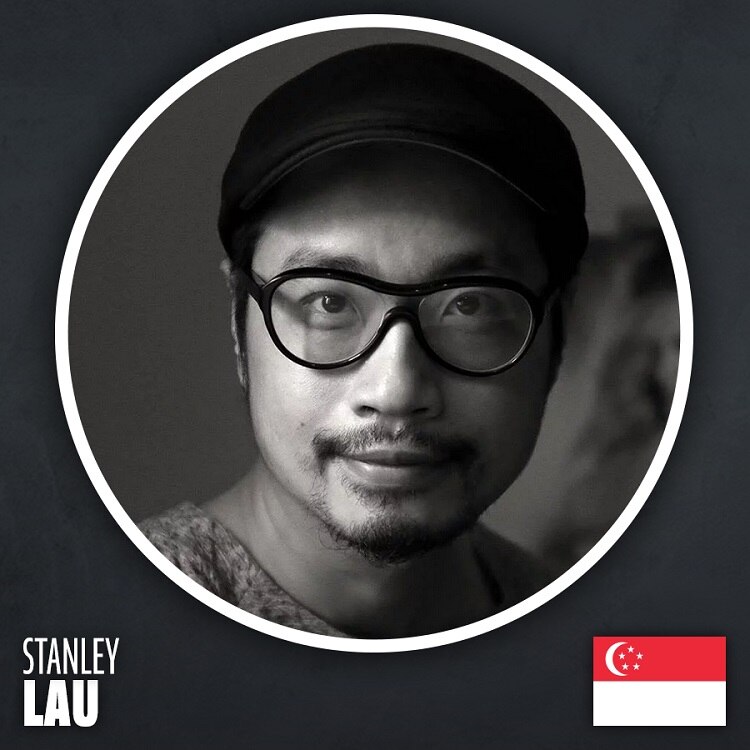 DC Direct's DC Designer Series statue line is the leading example of taking the comic industry's premiere artists and creating works of 3D art based on their unique designs. And it's hard to think of an illustrator more popular right now than Stanley "Artgerm" Lau.
Over the years, DC Direct has produced numerous statues based on Lau's art. In fact, along with his Harley Quinn: Red, White & Black statue and his earlier DC Designer Series Supergirl, the artist even had his very own series of DC Cover Girls statues. Yet, Lau's next project for DC Direct may be his most distinctive. His DC Designer Series: Catwoman statue is an animated-style take on the character that was first revealed at this year's New York Toy Fair.
To celebrate Lau's legacy of work and his new statue, we spoke with him about his career, particularly what work and artists influenced his style and how his childhood home and upbringing paved the way for the success that he is today.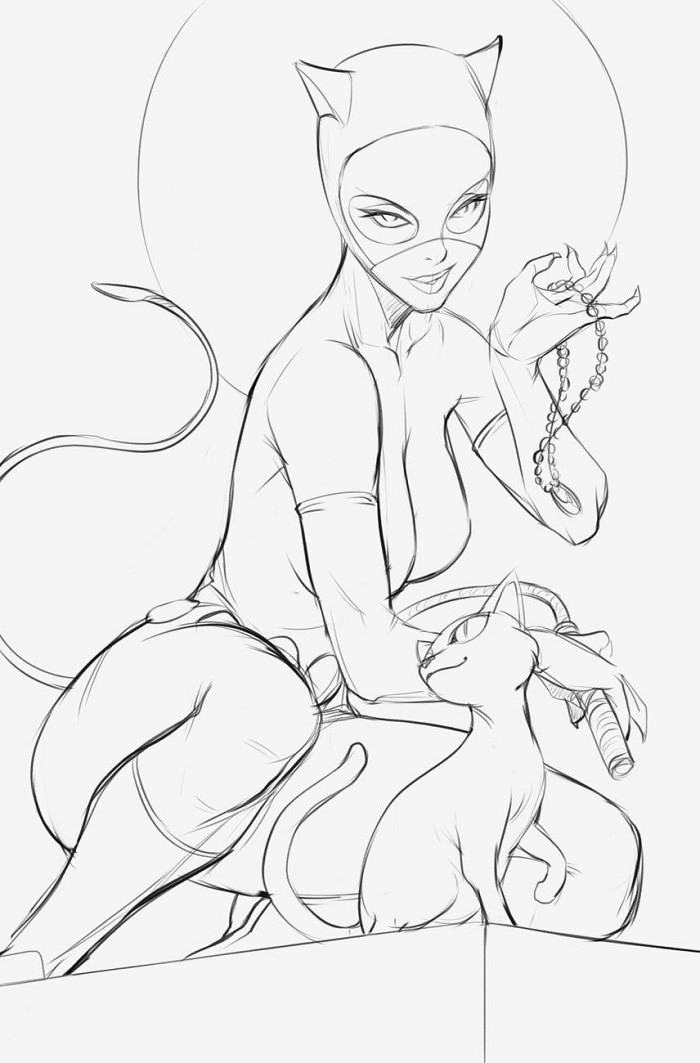 "Since I was young, I loved to draw and my parents nurtured the artistic side of me with a constant supply of art materials," recalls Lau. "At the age of 15, I decided to be a professional artist and spent all of my spare time on drawing, including weekends."
Lau was born and initially raised in Hong Kong, however he eventually moved to Singapore where he still resides today. Both had their own distinct influence on his art. While in Hong Kong, Lau's sources of entertainment were almost exclusively Asian, such as anime, manga and video game consoles like Nintendo.
"My art style is heavily influenced by those things naturally," he says. "I have very little exposure to American comics and superhero stuff."
Yet, that's not to say there wasn't a Western influence. After Lau moved to Singapore, he began to be exposed to more Western art, both classical and pop-culture.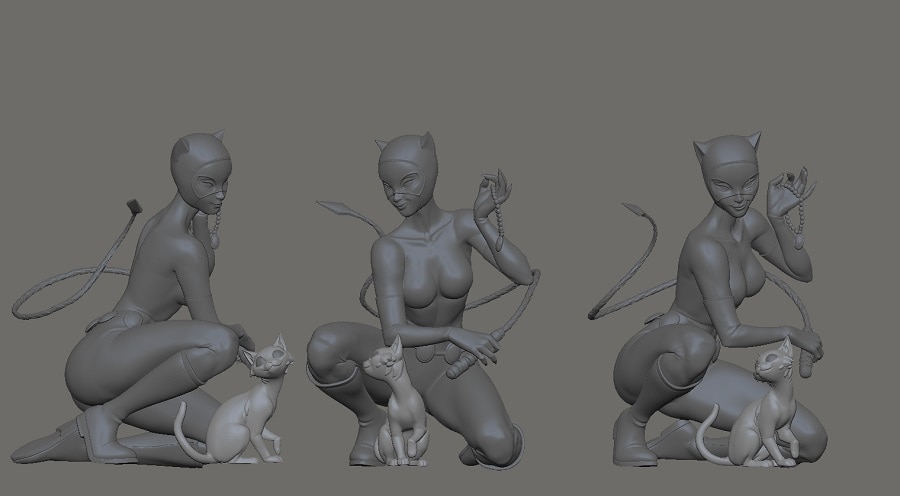 "My art has now evolved into a blend of East and West, which many of my fans call, 'Realistic Anime.'" Lau shares. "My Eastern fans will regard my art as 'Western comic style' and my Western fans will see it as 'Asian anime style.' Not too bad of a brand position, I guess!"
One of the most refreshing things about Lau and his art, particularly considering how popular it is, is that his driving goal is to inspire others, especially aspiring artists.
"My main inspiration in art comes from the strong desire to create something visually beautiful and positive," he says. "Something that will inspire others to pick up their pencils and draw."
Lau describes himself as being very "community-centric" in the art world, meaning that he seeks to interact with young artists and help them improve their craft.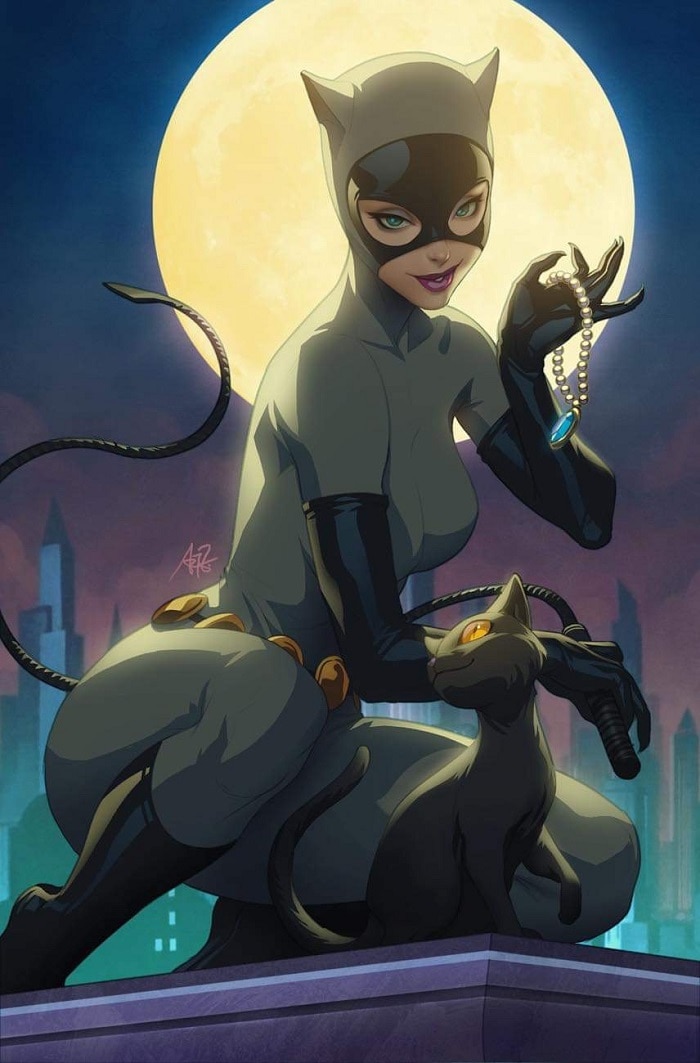 "That explains the meaning behind my artist name, Artgerm—to infect/inspire others artistically," reveals Lau.
Lau couldn't be more pleased about his latest collaboration with DC Direct, which recently was made into a downloadable virtual background.
"It is always a wonderful experience working with DC Direct," shares Lau. "The recently released Supergirl and upcoming Catwoman statues based on my comic covers are the shining examples of their dedication and quality, especially under Rey Taira's art direction."
While Lau continues to draw big lines at conventions and sell out variant covers, it's inspiring to discover that what really drives the popular artist is a desire to make a positive impact on his industry. Looks like some of that superhero selflessness may have rubbed off on him!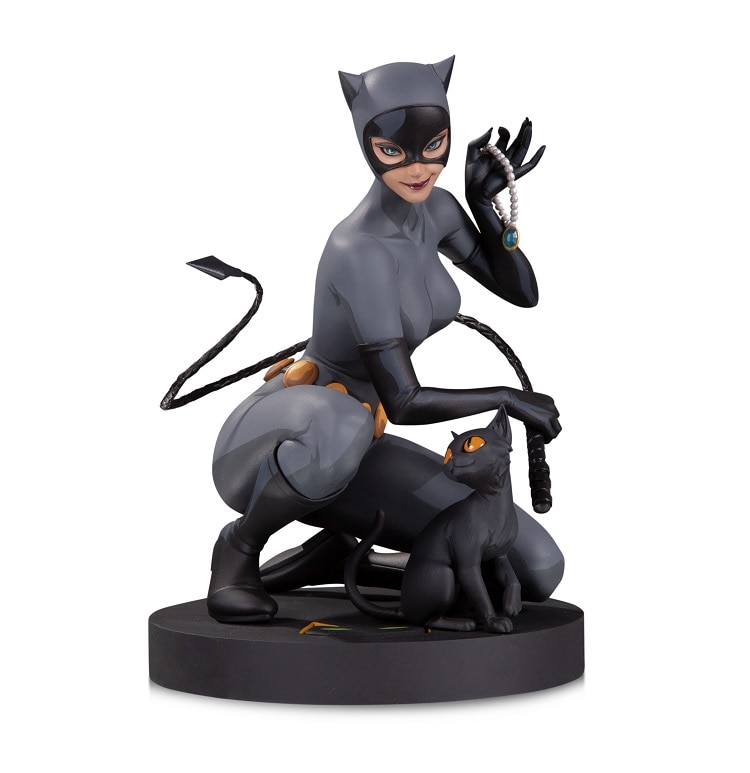 DC Designer Series: Catwoman by Stanley Lau Statue by DC Direct is due to be released later this year. Keep an eye on DC Direct's website for info on when it will be available.
Amanda Levine writes about DC Direct, Young Adult comics, cosplay and the DC Universe in general for DCComics.com.