There's so much amazing talent in the world of comics and superheroes—particularly in the realm of art and design. DC Direct prides itself on bringing these images to life and having direct from the source access to these incredible artists. The DC Designer Series statue line represents the best of this relationship, and looks to recreate the work of visionary and beloved comic artists into detailed, beautifully sculpted collectible statues. One of the amazing things about the line this year is that most of the artists chosen were internationally based artists.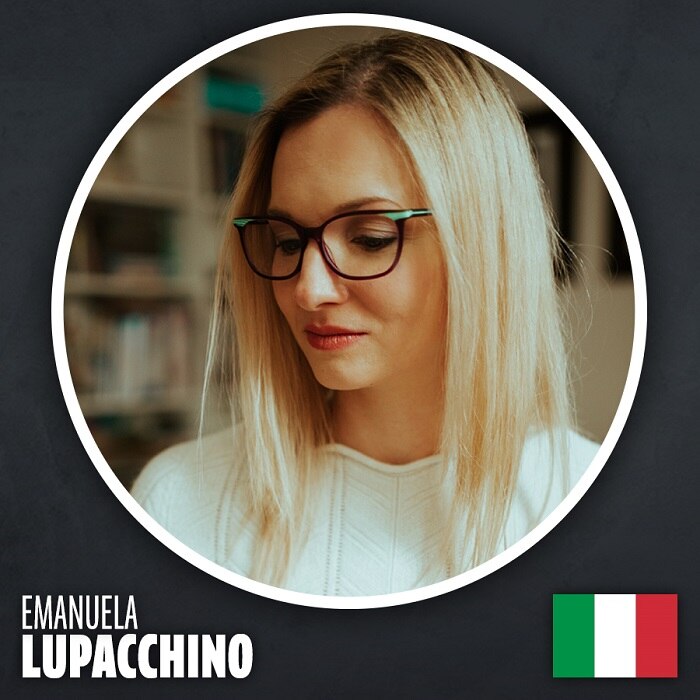 Emanuela Lupacchino is one of these artists. Born, raised and still residing in one of the most culturally rich places on the planet, Rome, Italy, Lupacchino describes living in such a hub of culture as extremely lucky, particularly for an artist.
"Living in Rome gave me the opportunity to grow up with the best art around," Lupacchino says. "Not only in drawing, but sculptures, architecture and paintings."
DC Direct is a company that's built around the 3D form and sculpting, and while that's not the sort of art that Lupacchino is known for, it was a natural adjustment for the artist. She already understood the ins-and-outs of sculpture from growing up with unlimited access to some of the best sculptures in the world.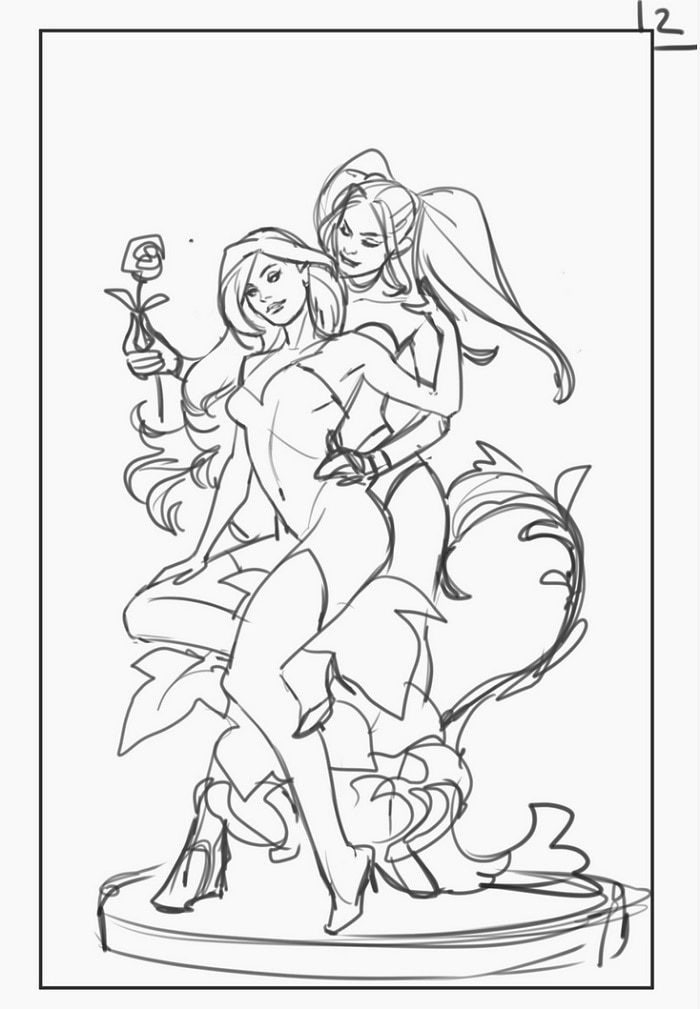 Yet, while she grew up around art, Lupacchino didn't set out to become the fantastic comic book artist that we know her as today. She initially graduated from university as a biotech researcher. But after realizing she loved the world of art, she started considering it as a serious career which led her to be mentored by Fabio Mantovani, a French comic book artist who introduced her to other famous artists such as Adam Hughes and Ryan Sook.
"You can obviously see their influence on my work," shares Lupacchino. "I also take a lot of inspiration from Gil Elvgren for the pin-up figures. His art is beautiful."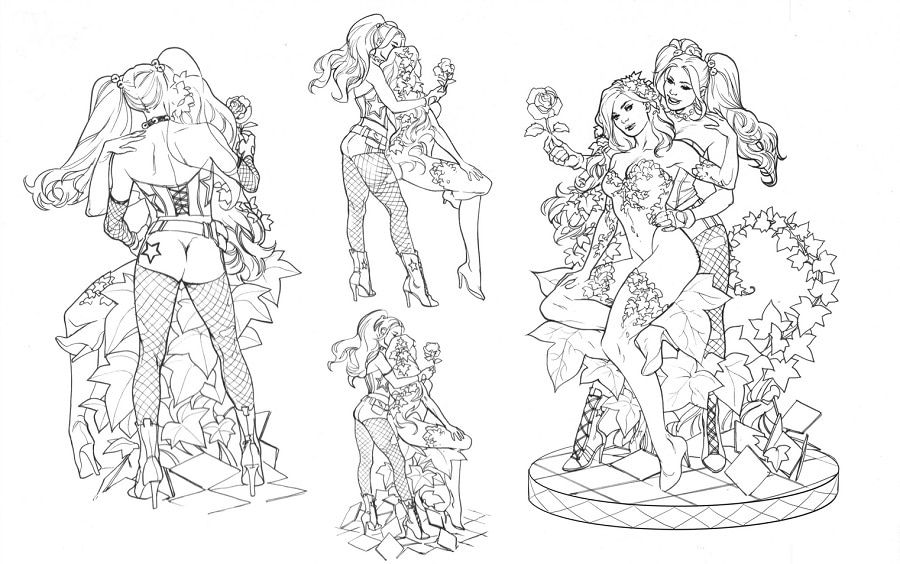 Early this year Lupacchino's DC Designer Series: Harley Quinn and Poison Ivy statue made its debut. Fans have embraced the piece, in which you can clearly see Lupacchino's artistic influences—especially Elvgren's—as well as her understanding of sculptural form. She has described her experience working on 3D art like the statue as "magical."
Rome certainly has its benefits when it comes to art, particularly classic art like Caravaggio. However, Lupacchino also talks about the artists who reside in the city nowadays.
"Rome, but Italy in general, has a big culture of fine arts, so it's easy to learn new things from artists in the city nowadays," she reveals.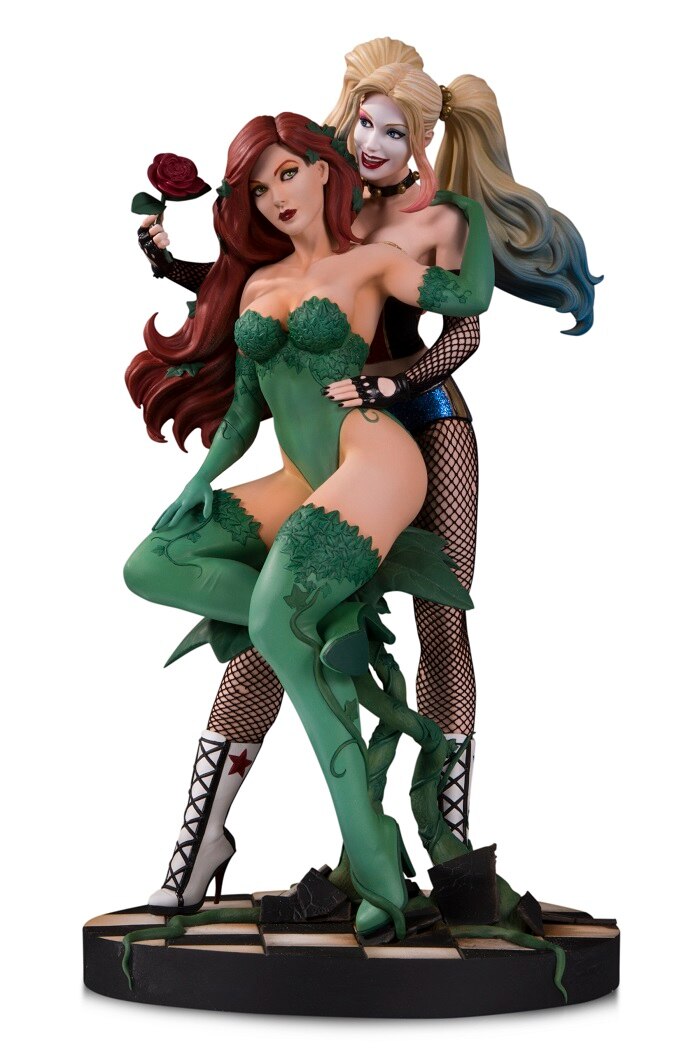 Collaborating with artists like Lupacchino really makes the work of DC Direct simple—take fantastic and inspiring art and adapt it into 3D statues and action figures that inspire the same wonder and fascination. Working with such gifted artists from around the world each and every day helps to make DC Direct's Designer Series statue line one of the most fantastic lines of collectibles out there. It's a joyful celebration of the amazing art and diversity found within the world of comics.
 
DC Designer Series: Harley Quinn & Poison Ivy by Emanuela Lupacchino Statue by DC Collectibles is now available in comic shops, specialty stores and online retailers.
Amanda Levine writes about DC Direct, Young Adult comics, cosplay and the DC Universe in general for DCComics.com.