After leading his adopted home of Rann to victory in interplanetary conflict, Adam Strange returns to Earth to share his story…which leads to his past coming back to haunt him in deadly ways. Is Adam Strange a war hero or a war criminal?
The Eisner Award-winning Mister Miracle and The Sheriff of Babylon team of Tom King and Mitch Gerads are joined by acclaimed artist Evan "Doc" Shaner to tell both sides of Adam's story in Strange Adventures, with Shaner illustrating Strange's space-faring adventures and Gerads taking on the grounded intrigue back on Earth.
DC Nation talked to King for more details on one of the most anticipated new series of 2020.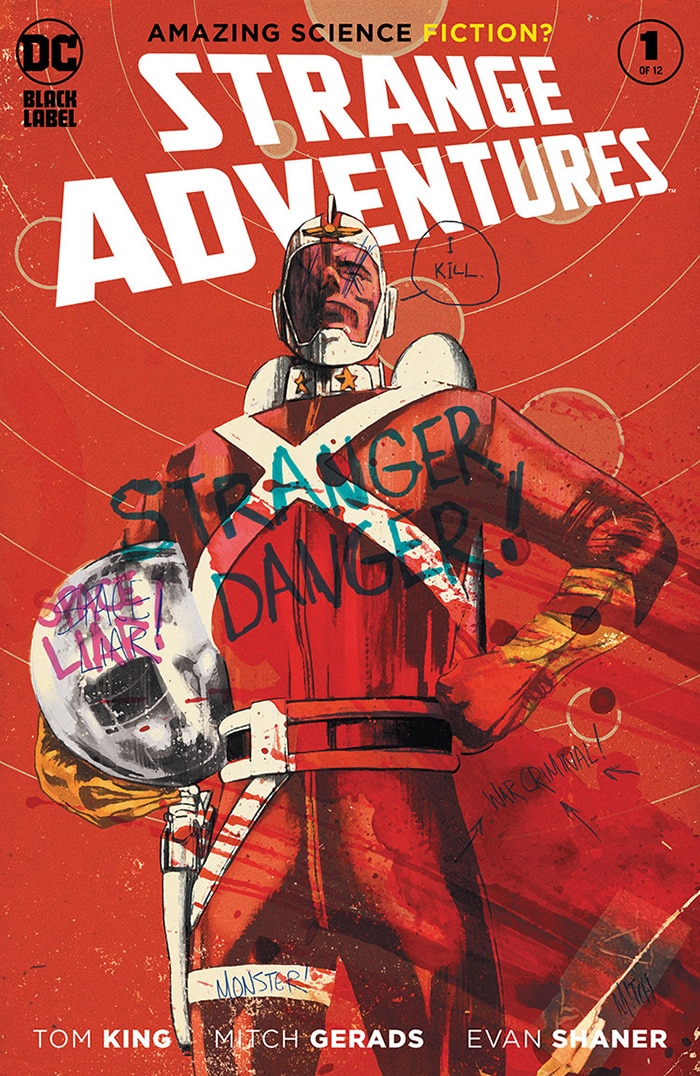 In what ways do you see Strange Adventures relating to Mister Miracle? In what ways is this a different type of story?
Like Mister Miracle, Strange Adventures is hugely ambitious. It's once again our attempt to something like Watchmen or New Frontier, a contained story that speaks to its time that also expands what comics can be. Not saying we can do it or have done it, but we'll try, or rather we'll keep trying.
Unlike Mister Miracle, this isn't another tale of one man's angst or trauma or recovery. Strange Adventures is fundamentally about something larger, deeper and darker—it's trying to speak to the nature of truth and how our assumptions about that nature can tear us apart.
What drew you to Adam Strange? What did you see in the character that made him right for this story? 
Adam Strange is one of a long line of characters, like Tarzan and Flash Gordon—stolid men with dimpled chins who thrive in "foreign lands"—who stand in as a metaphor for a 19th Century European dream of colonialism. Of course, colonialism was nothing like this dream, and it's that contrast that interests me: the bloody gap between the myth and the reality.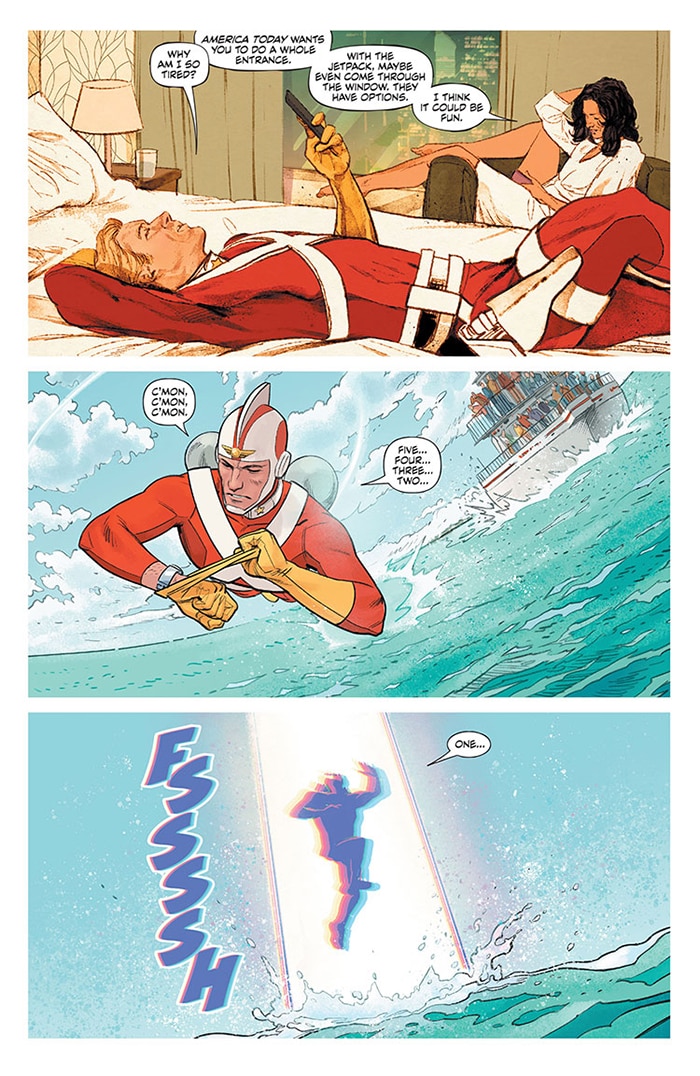 What inspired the split narrative of the series?
I wanted to tell two stories simultaneously and have them play off each other: the story we tell others and the story others tell about us. To represent these two aspects, we use two of the best artists in comics, then we weave those two tellings together in odd and new ways that I don't think anyone's seen in modern superhero comics. So, it's a way to do something new and different and hopefully something cool and compelling. 
Exciting to see you working with Doc Shaner again, several years after Justice League: Darkseid War – Green Lantern. What's it been like collaborating with him on a long-term story? 
It's awesome, it's brilliant and it's beautiful. Doc has that rare gift that Darwyn Cooke, Alex Toth and Alex Raymond had—that insane ability to draw comics the way people imagine comics to be, a sort of Platonic comic ideal. If you go up to any person on the street and have them close their eyes and think of what a comic looks like, they're seeing Doc Shaner panels.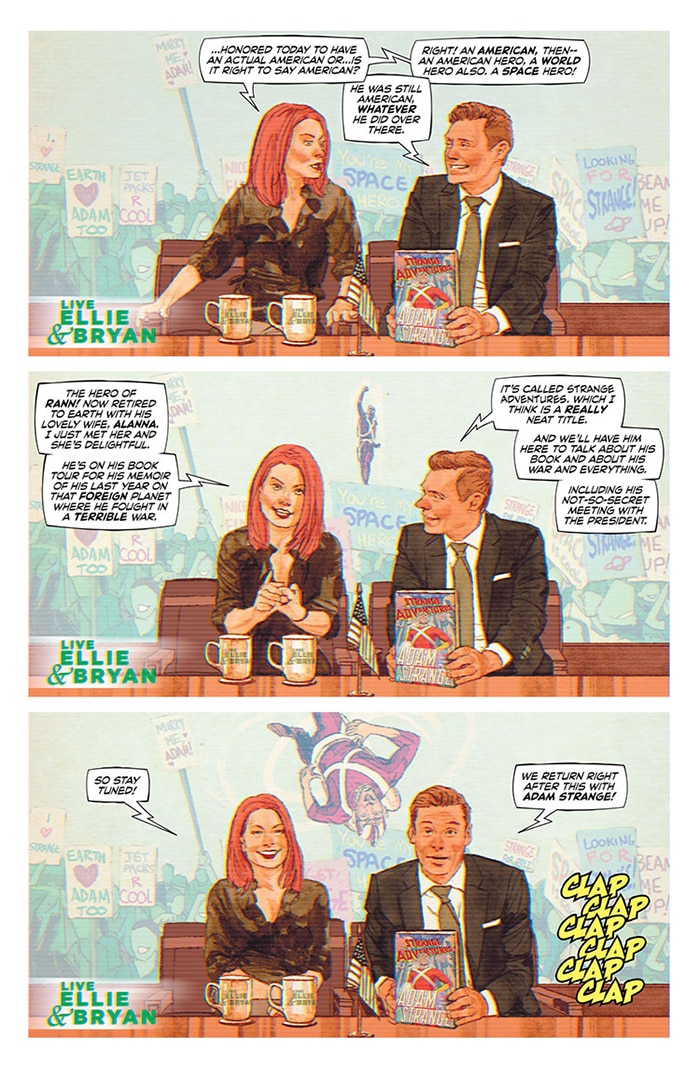 Now when we contrast those to Mitch's signature real-world grounding of comics, it creates a delightful tension that reflects the gnawing tension at the heart of the series.
How has this series pushed your partnership with Mitch Gerads in new directions?
Well, we're finally off the nine-panel grid, so he at least speaks to me now. Every once in a while. 
 
Strange Adventures #1, written by Tom King and illustrated by Mitch Gerads and Evan "Doc" Shaner, is on sale Wednesday in print and as a digital download.