A teenage assassin isn't typical superhero material, but that's Cassandra Cain's journey in Shadow of the Batgirl, a new DC graphic novel for young adults written by Sarah Kuhn and illustrated by Nicole Goux.
DC Nation spoke with Kuhn and Goux about the book, what they love about Cassandra Cain as a protagonist, and how Barbara Gordon—the original Batgirl—fits into the story.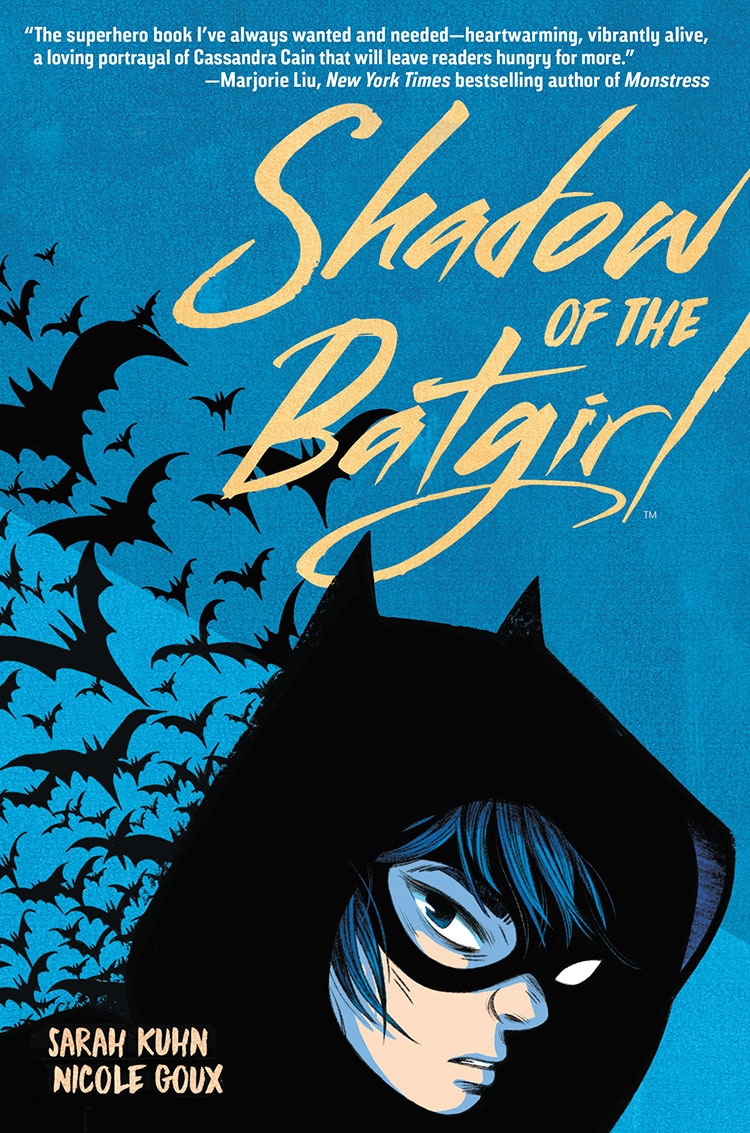 This is the first story to feature Cassandra Cain in the lead role in way too long. What is it about Cass that makes her such a special character? What aspects of the character did you want to focus on in Shadow of the Batgirl?
Sarah Kuhn: Ever since her debut, I've loved Cassandra Cain with all my heart. I was always drawn to the fact that she's built to be a villain, that's the path she's on, that seems like her undeniable fate—but she breaks away and decides to become a hero instead. There's something very moving to me about the idea that our choices can be that powerful.
I also love that she's the most badass assassin, but once she's shown actual love, friendship and mentorship, she also has a soft, tender side. That sweetness was something I wanted to bring out as well. She never really got to be a kid, so her discovering all of this joyful stuff for the first time—delicious food, cool shoes, connection with other people—is just so wonderful.
And of course, I love the fact that she's Asian American! I grew up on superheroes, but there weren't many that looked like me. Seeing Cass as Batgirl still gives me a big thrill.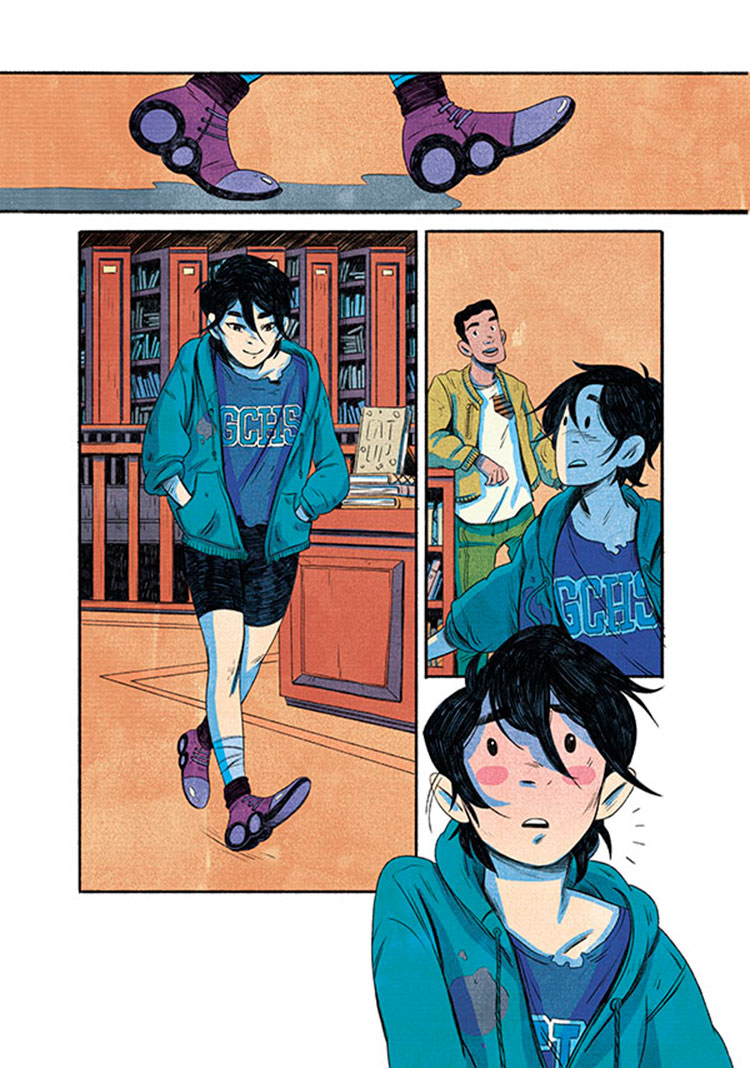 Nicole Goux: Cass is full of potential. In our story, when we meet her, her entire personality has been formed by someone else. She's bred and trained to do one thing: kill. When she chooses to break away from that it provides a springboard for new possibilities. From that point forward, we have a lot of freedom.
Over the course of the book, Cass discovers a deeper understanding of who she is. She has endless potential as a character, and, particularly for a YA audience, is a great metaphor for the journey we all go on as teens, attempting to figure out what kind of adults we want to be. 
Barbara Gordon plays a unique role. How did this take on Barbara come to life for you? What do you love about the dynamic between her and Cass?
Kuhn: I love writing friendships and mentorships between superheroines—that's one of the key themes in a lot of my work. So of course, I wanted to really focus on the connection Barbara develops with Cass. In our telling of it, they're both alone in a lot of ways at the beginning of the story and they both feel like outcasts—the friendship that blossoms between them ends up being something they both really need.
I also wanted to bring out Barbara's nerdy librarian data-loving side. She gets so excited about information and gadgets and puzzles and I love that so much. And she and Cass are both kind of awkward in their own ways, which is another thing that bonds them.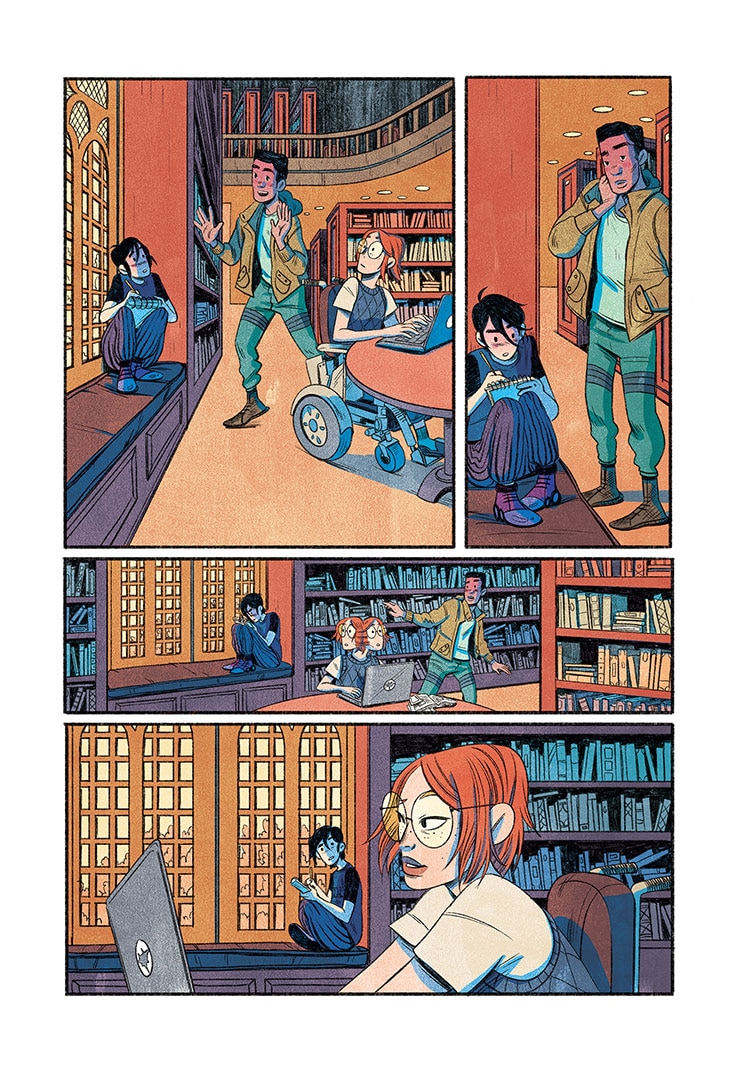 Goux: Barbara represents for me a courage and steadfastness of someone who has gone through trauma and comes out the other side. She is a survivor. More than a survivor, she's had something huge taken away from her and has not only continued on, but found a new and fulfilling purpose in her life. I think she shares that with Cass, and it creates a bond that allows them to help each other in deeper more profound ways. 
The world of Shadow of the Batgirl—the fashion, the library, Jackie's restaurant—feels lively and authentic. What inspired you in visually building this story? 

Goux: For this book, I wanted Cass's world to be a fusion of a traditional superhero aesthetics and something that would speak to a younger and more current audience. I took inspiration from modern day Brooklyn, some local spots in LA, current fashions, and…just my personal taste! I do fashion drawings of people on the street here in LA and love seeing what amazing outfits people come up with. I try to instill some of that freshness into my work.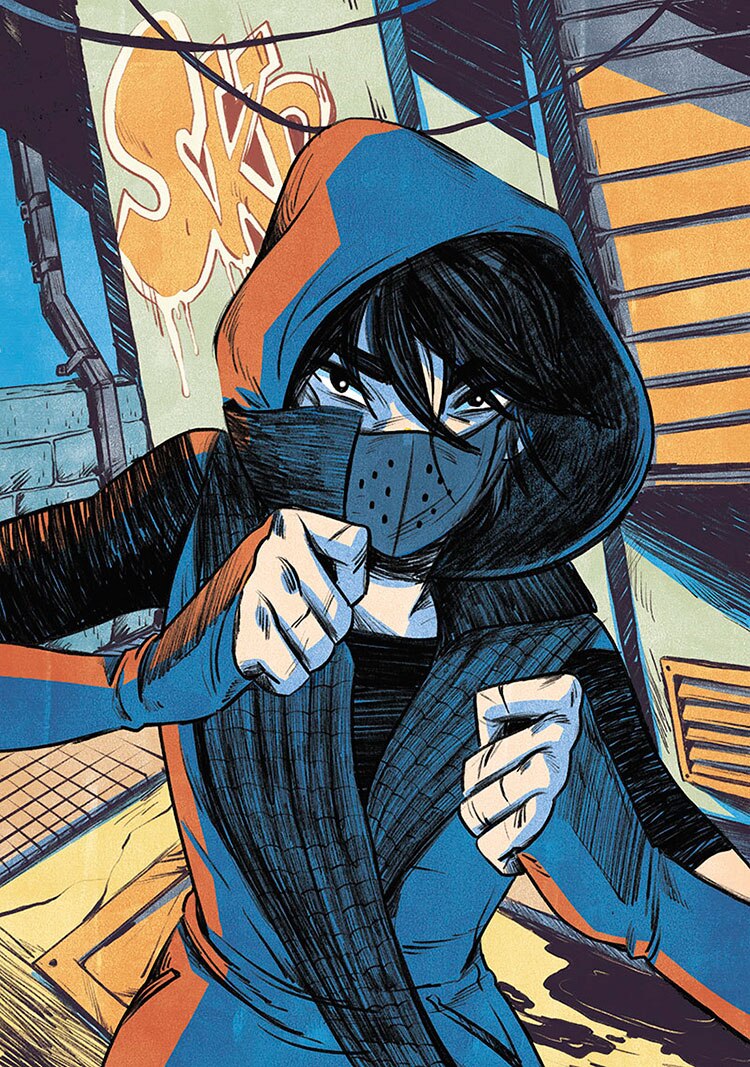 A redemption story for a teenage assassin is obviously emotionally heavy. How did you balance giving that the weight it deserves, while also writing an uplifting origin story? 
Kuhn: That was definitely a challenge, and I really credit our editor, Sara Miller, for pushing me to go to those emotionally deeper places. I think when you make yourself explore those emotions in an authentic way—I mean, I'm not a teenage assassin, but I still tried to put myself in Cassandra's shoes as much as possible—that balance comes about organically.
I thought really hard about what would draw Cass out into the light, and the answer was almost always the people she's meeting who show her that real love she's never had before. Barbara, of course, but we also created an Asian-American Auntie character named Jackie, who is this no-nonsense, outrageously dressed, often hilarious owner of a noodle shop. I really wanted Cassandra Cain to have an Asian lady mentor, and Jackie's who I aspire to be when I grow up and reach full Auntie-dom. Her blunt—but loving!—way of putting things helped a lot with that balance, I think.
And of course, Nicole's incredible art knocked all of this out of the park. She designed and drew Cass in such a beautiful, expressive way—you really feel both the sad, traumatic moments and the lighter, sweeter bits and you feel them equally.
 
Shadow of the Batgirl, by Sarah Kuhn and Nicole Goux, is on sale Tuesday, February 4 everywhere comics and books are sold.