If you're going to represent the human race millions of light years away from Earth, it's important that you look good. And these pages look very, very good indeed.
Far Sector is the much-anticipated new comic book maxiseries written by the multi-award-winning science fiction author N. K. Jemison and illustrated by recent comic book phenom Jamal Campbell, who earlier this year garnered all sorts of acclaim for his work on Naomi. Far Sector introduces a vibrant new Green Lantern to the DC Universe—the recently chosen Sojourner "Jo" Mullein, who protects the massive interstellar metropolis known as the City Enduring. Not that there's much crime in the city for Jo to patrol. For over 500 years, Enduring has maintained an unwavering peace by stripping its citizens of their ability to feel.
We can debate the ethics of that effective, but morally dubious method of maintaining order all you'd like, but there's no arguing that Campbell's work on this upcoming book is absolutely breathtaking. Take a look at this exclusive preview of the first issue and then tell us you don't feel anything. Come on, we dare you! If you're anything like us, you'll feel like this series can't get here soon enough.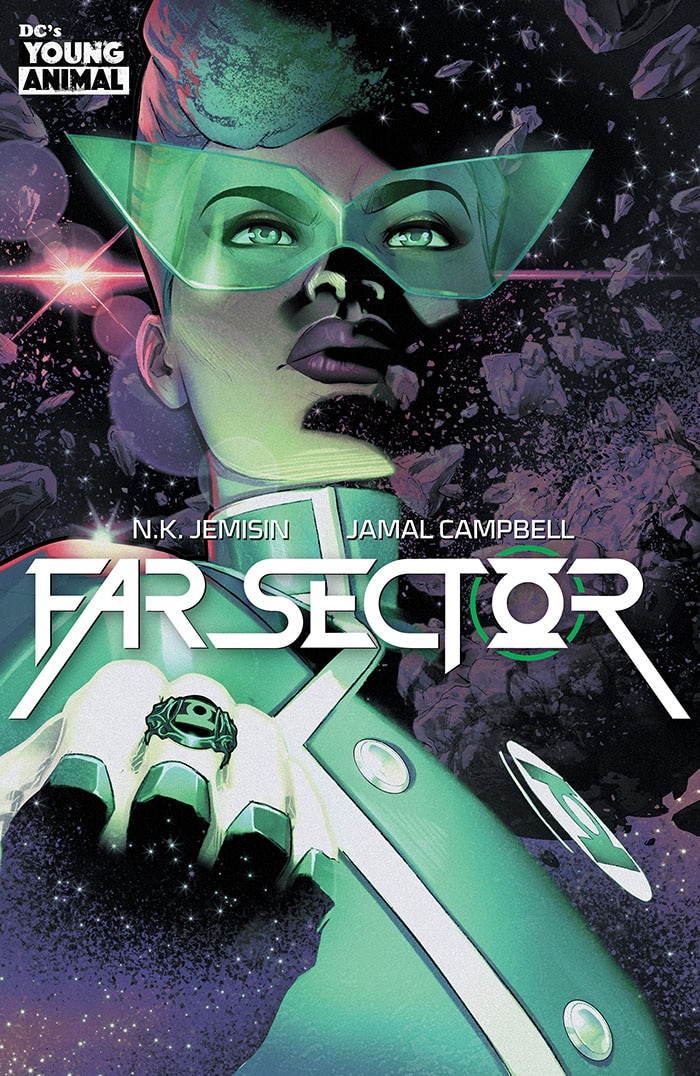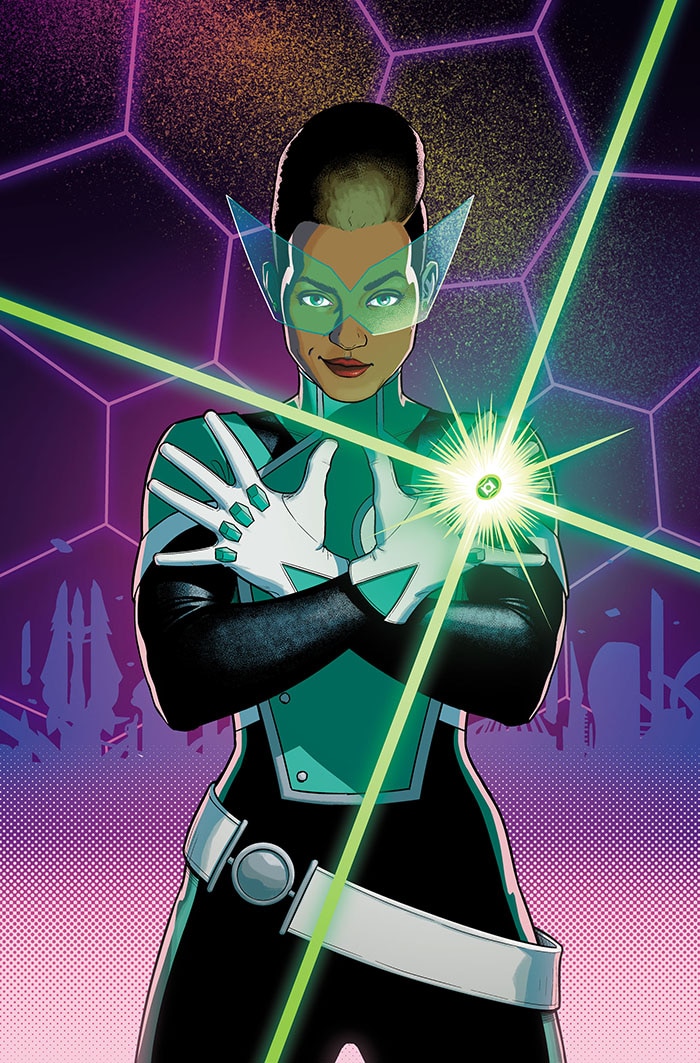 Variant cover by Jamie McKelvie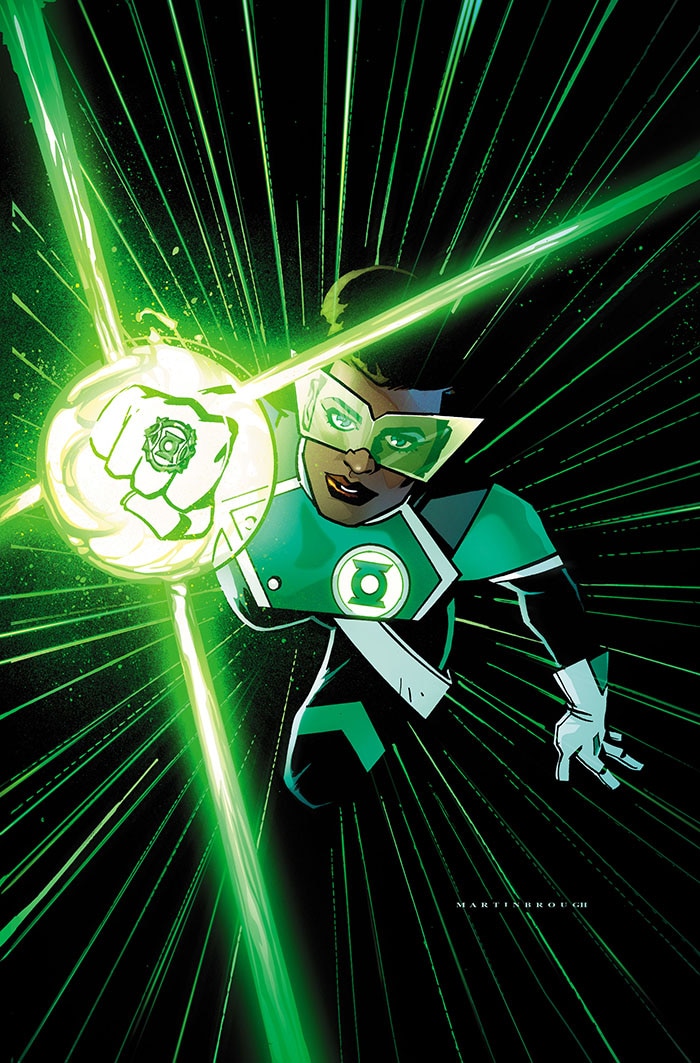 Variant cover by Shawn Martinbrough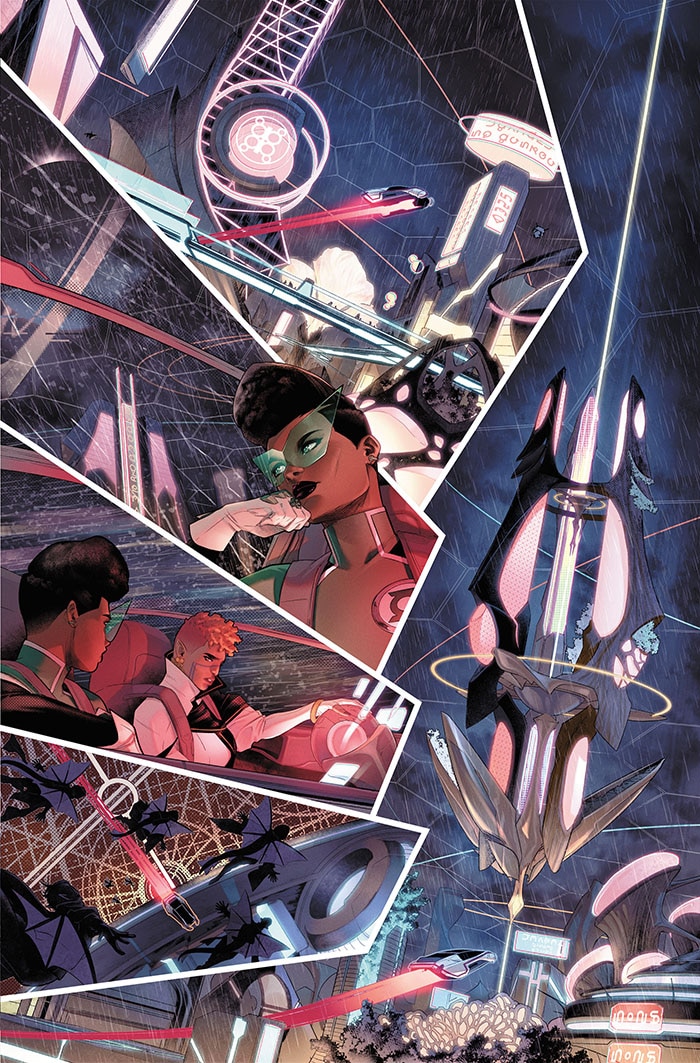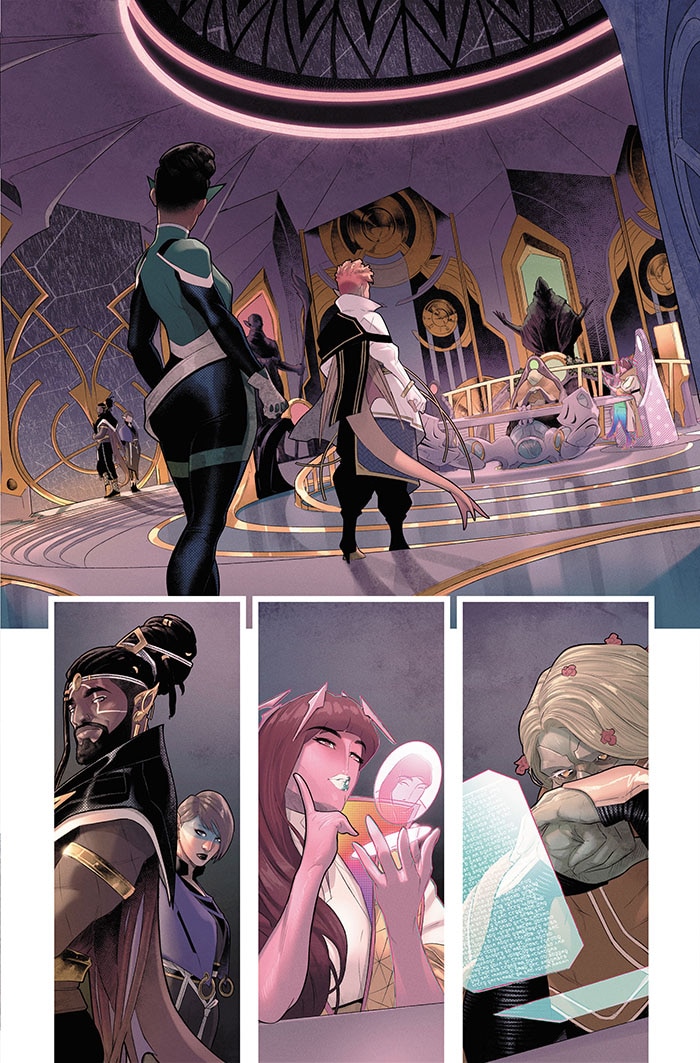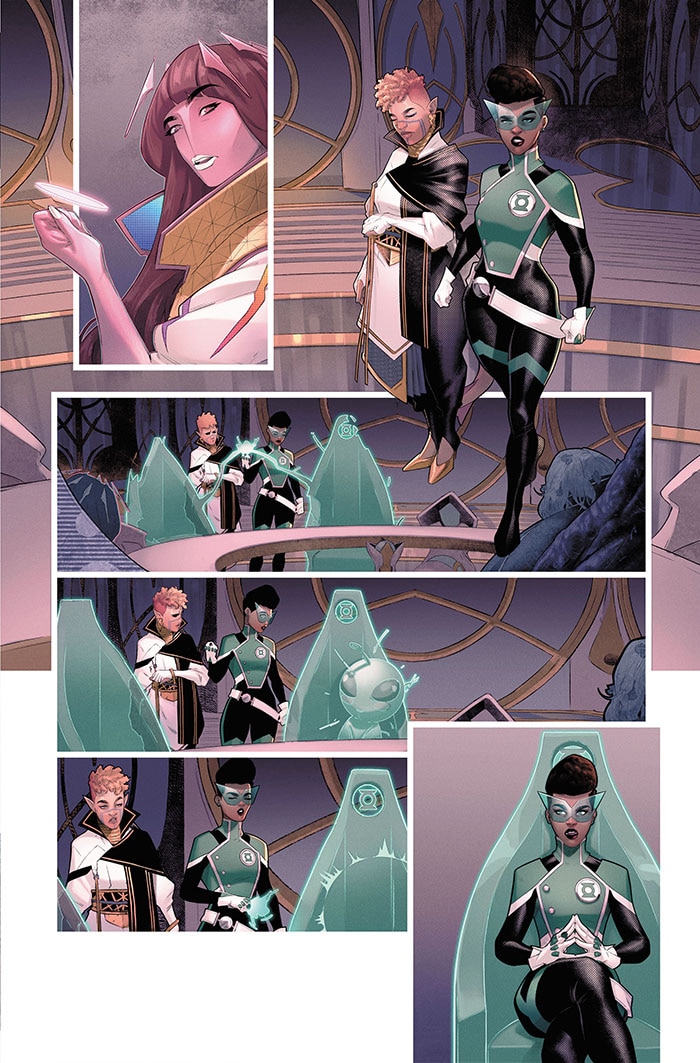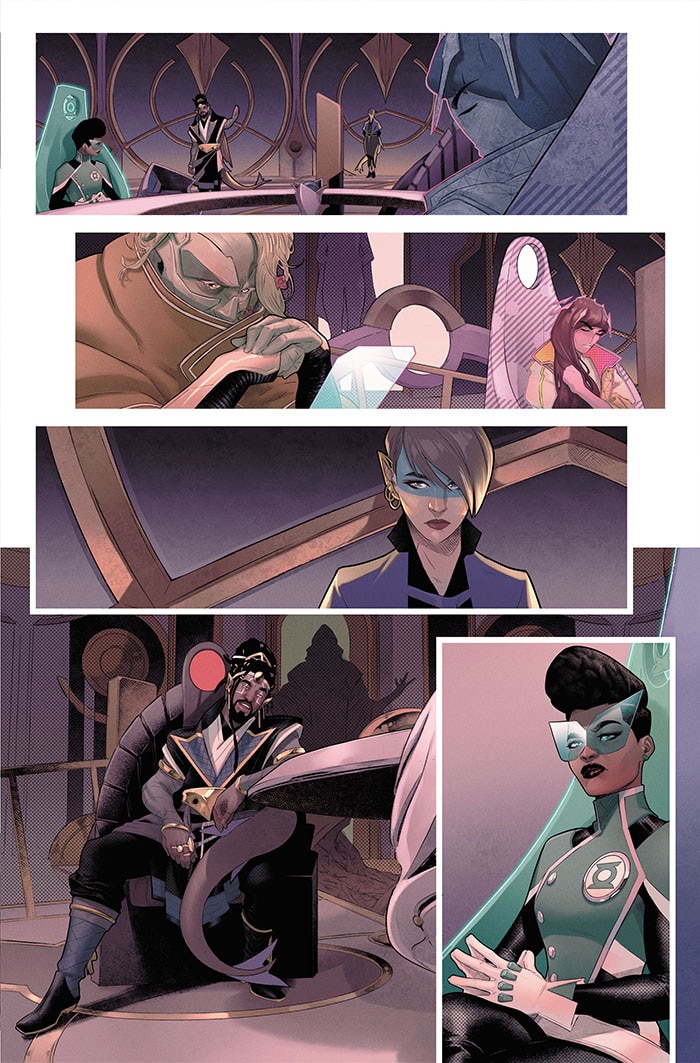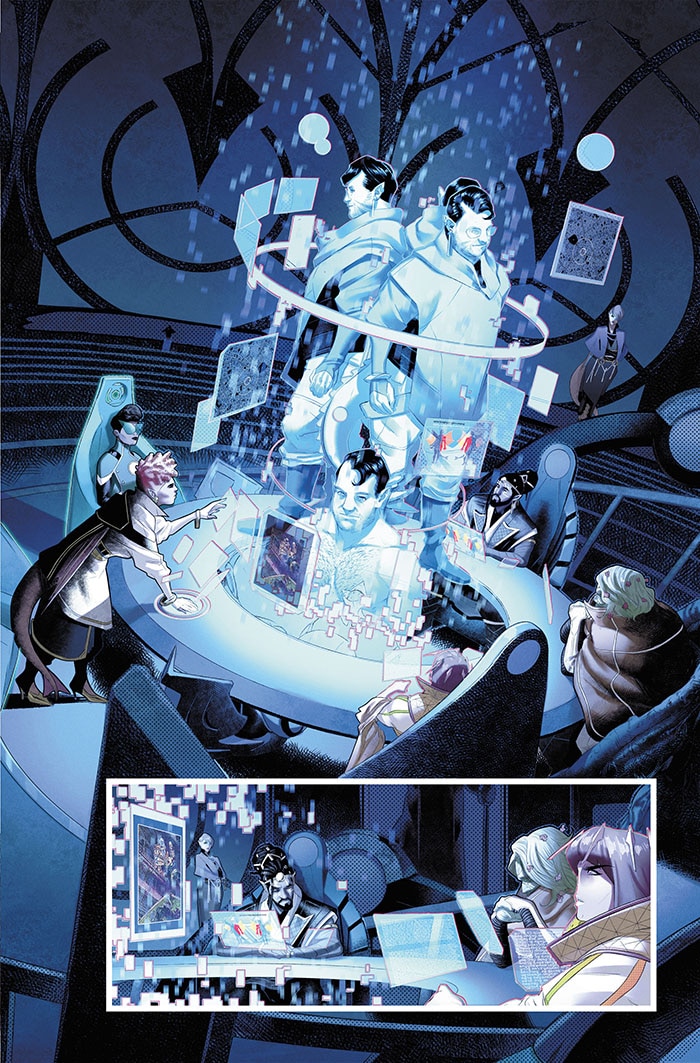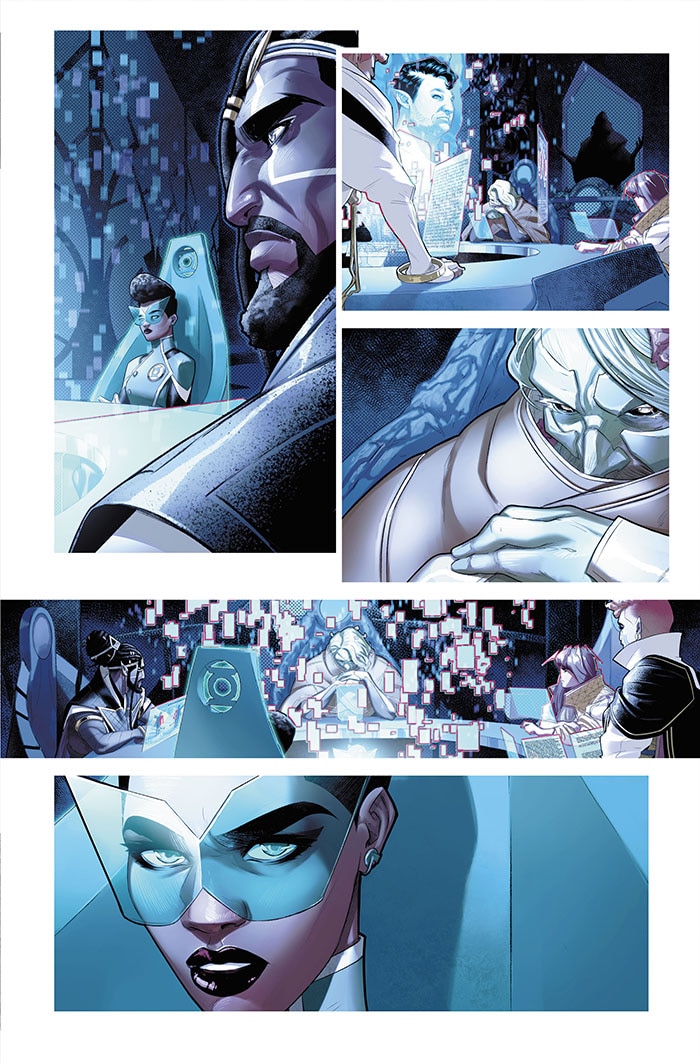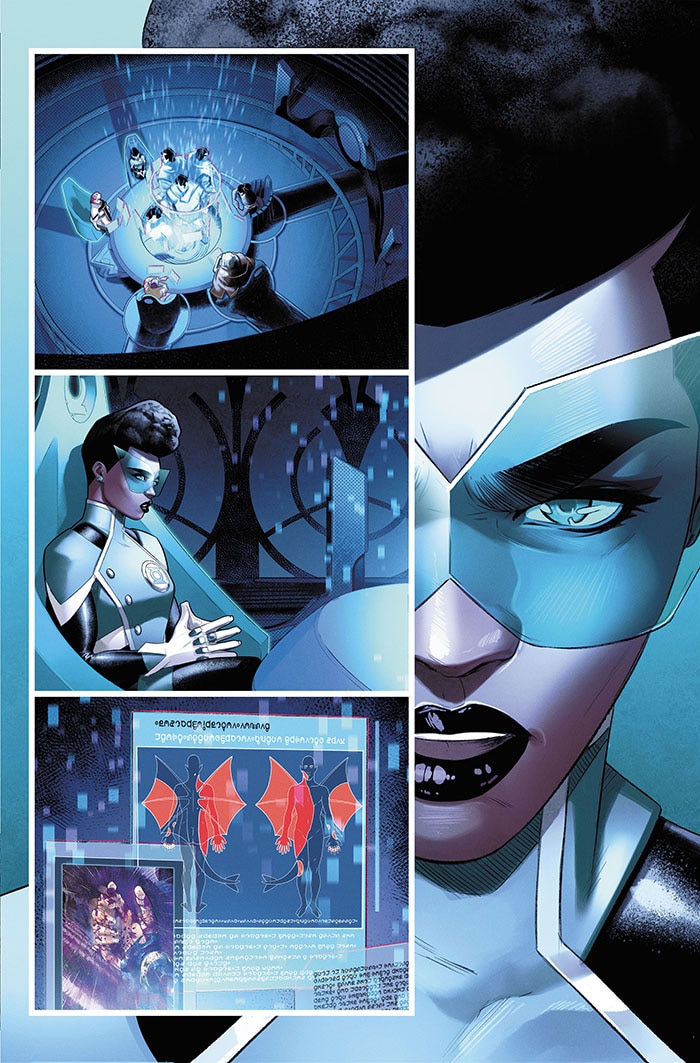 Want a little more? Well, if you promise you won't tell the Enduring authorities how happy we feel to be bringing this series to you, we'll give you your first look at Campbell's Far Sector #3 cover. Deal?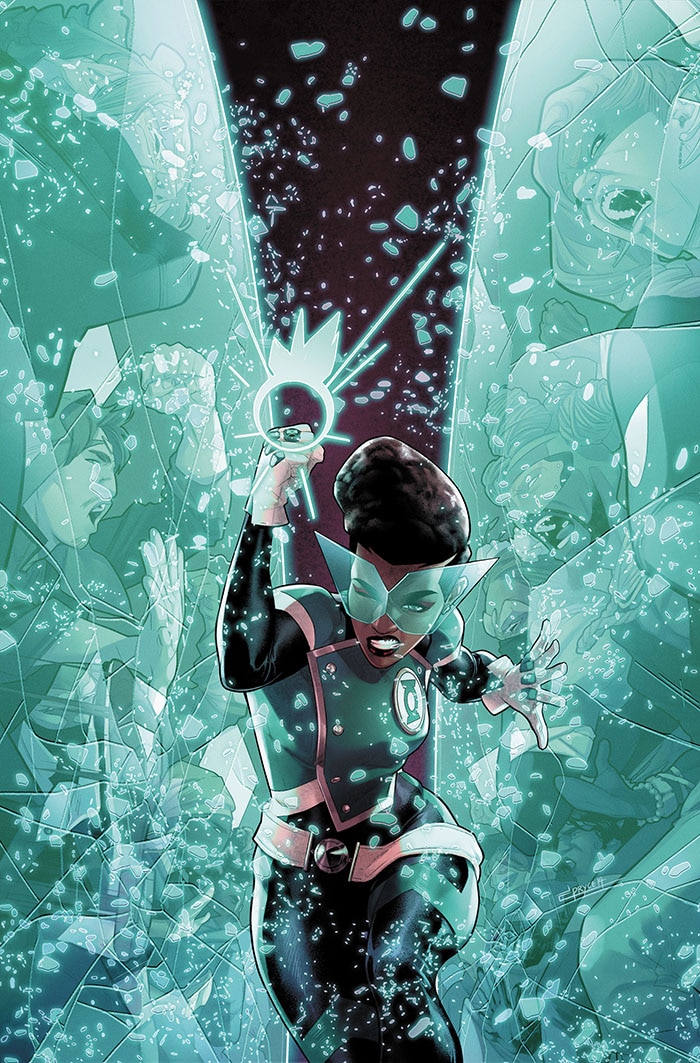 Where can we score a pair of shades like that? Far Sector #1 hits stands on November 13th. Trust us when we say, you'll want to get in at the beginning for this one.
Far Sector #1
Written by N.K. Jemisin
Art by Jamal Campbell
Cover by Jamal Campbell
Variant Covers by Shawn Martinbrough and Jamie McKelvie
In Shops: Nov 13, 2019
Final Orders Due: Oct 21, 2019
SRP: $3.99