One of DC Collectibles' most beloved and well-known product lines is the DC Bombshells statue line. Launched in 2013, these popular vintage pin-up style statues have excited fans across the globe and become some of the most popular superhero collectibles on the market. Over the years, the line has grown far beyond that of the statues, with the designs also being featured on apparel, costumes and in calendars, posters, video games, comics and so much more.
To celebrate DC Bombshells, DC Collectibles has created their largest and most detailed Bombshells statue to date—the DC Bombshells: Batgirl and Supergirl Celebration Statue. Of course, like most of the other statues in the line, this piece was designed by Bombshells artist Ant Lucia, sculpted by Tim Miller and overseen by DC Collectibles Senior Art Director Brian Walters, who has been involved with the line since the very beginning.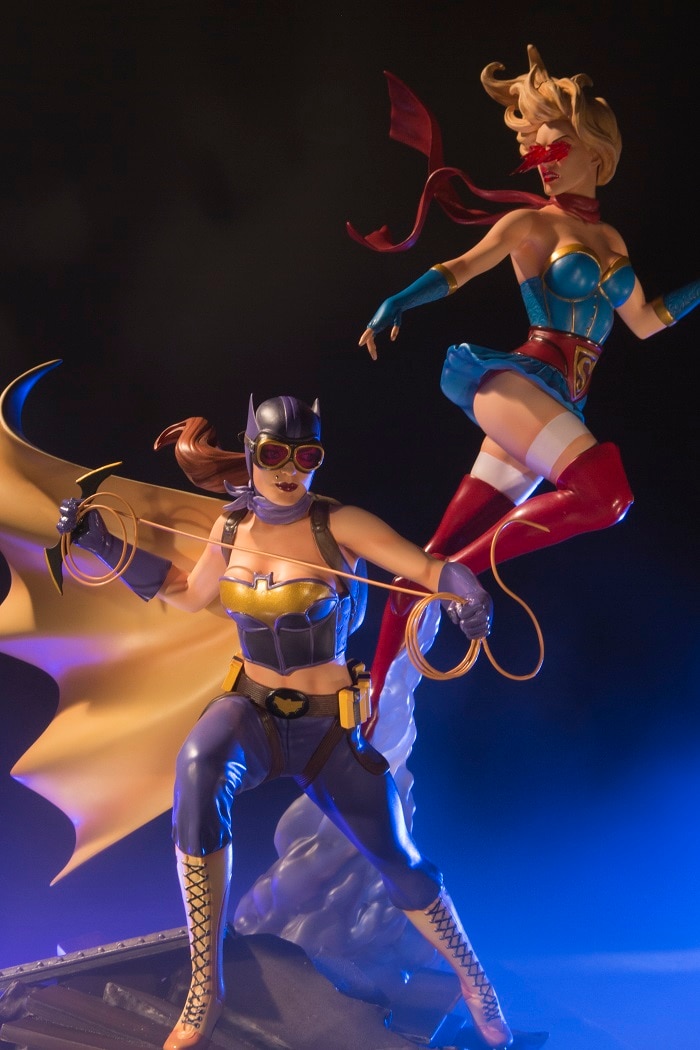 "DC Bombshells has been a thrill to work on and remains a statue line with endless possibilities, which is extremely exciting," said Walters.
With six years of statues behind us, we thought it would be a fun idea to take a look back at a few of our favorite Bombshells illustrations. This was art that was largely created for variant comic book covers but would eventually be adapted into some of the most popular statues in the line.
Lois Lane
Perhaps one of the most fitting themes out of all of the Bombshells is Lois Lane's newsie era look. This variant cover featuring Lois perfectly represents her journalistic side and you really feel as if you can hear her shouting out the day's news that "Superman Saves the Day!"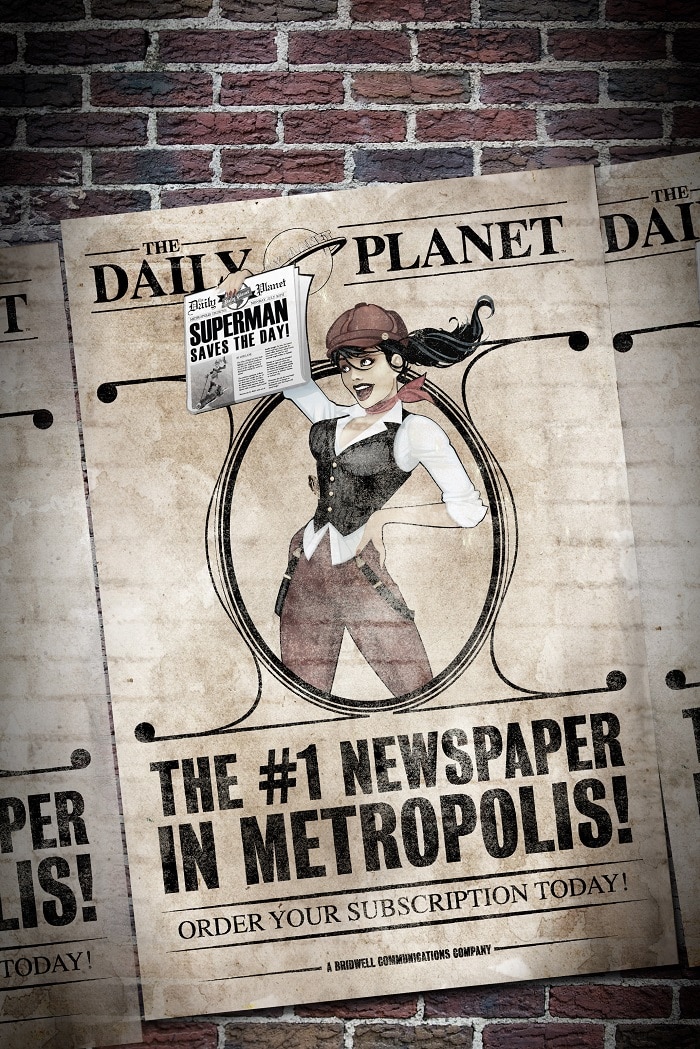 Batwoman
One of the most recognizable and cosplayed DC Bombshell designs is this Batwoman baseball uniform design, which took the "Batwoman" name in a different, equally literal direction. In Lucia's own words "She's in a league of her own!" Kate Kane represents the Gotham Knights in this iconic statue and variant cover.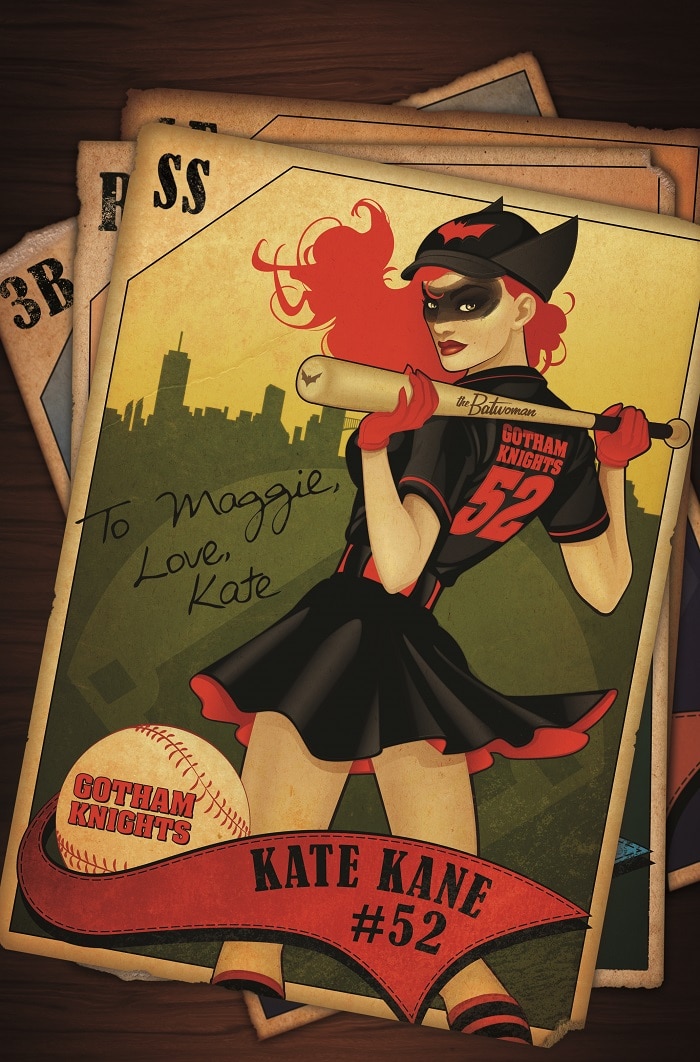 The Cheetah
The most ferocious feline explorer, Cheetah, gives you a "Safari to Remember" in her DC Bombshells statue and variant cover.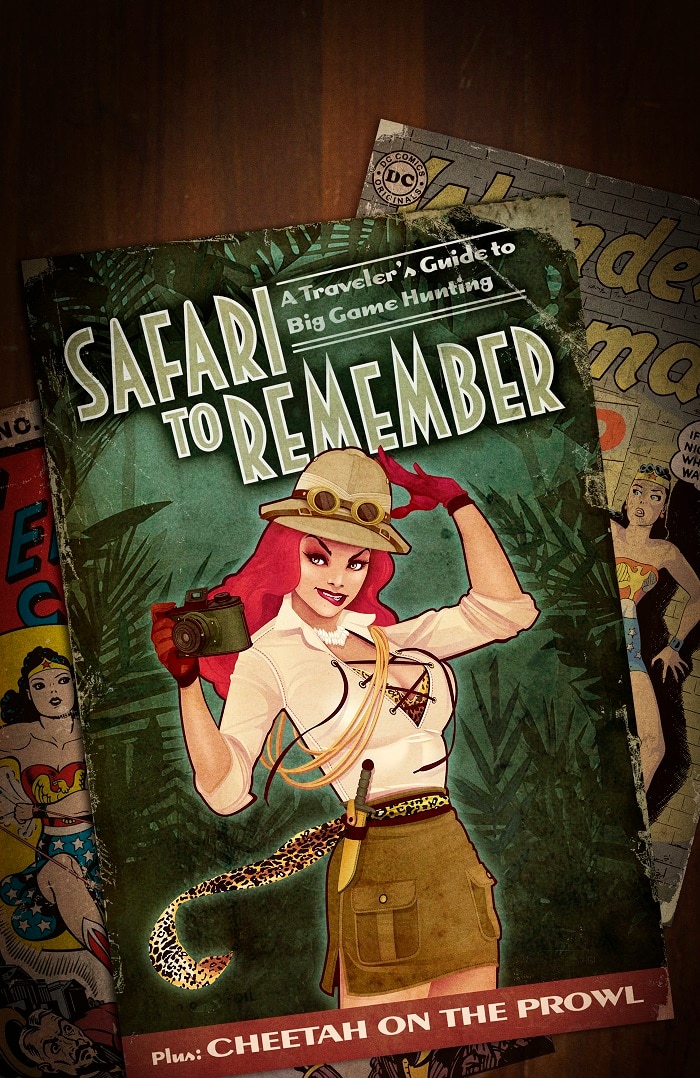 Killer Frost
DC Bombshells' Killer Frost at first seems inviting and warmer than her typically icy demeanor as she invites you to go skiing in Central City's Winter Wonderland. That is, until you find out you'll be skiing Killer Frost's Killer Slopes! This variant cover was designed to look like an old travel brochure.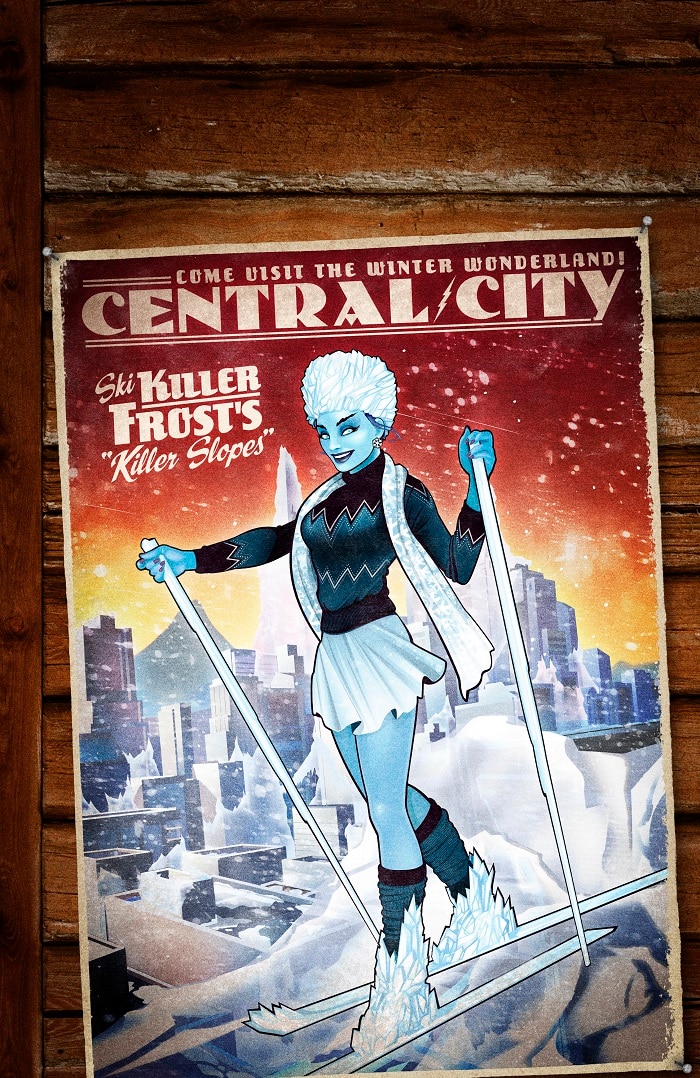 Power Girl
This DC Bombshells variant cover truly puts the "power" in Power Girl as she lifts Superman high up on her shoulder with one arm. This cover of Hero Life Magazine perfectly states all that Power Girl represents—beauty, brains and brawn!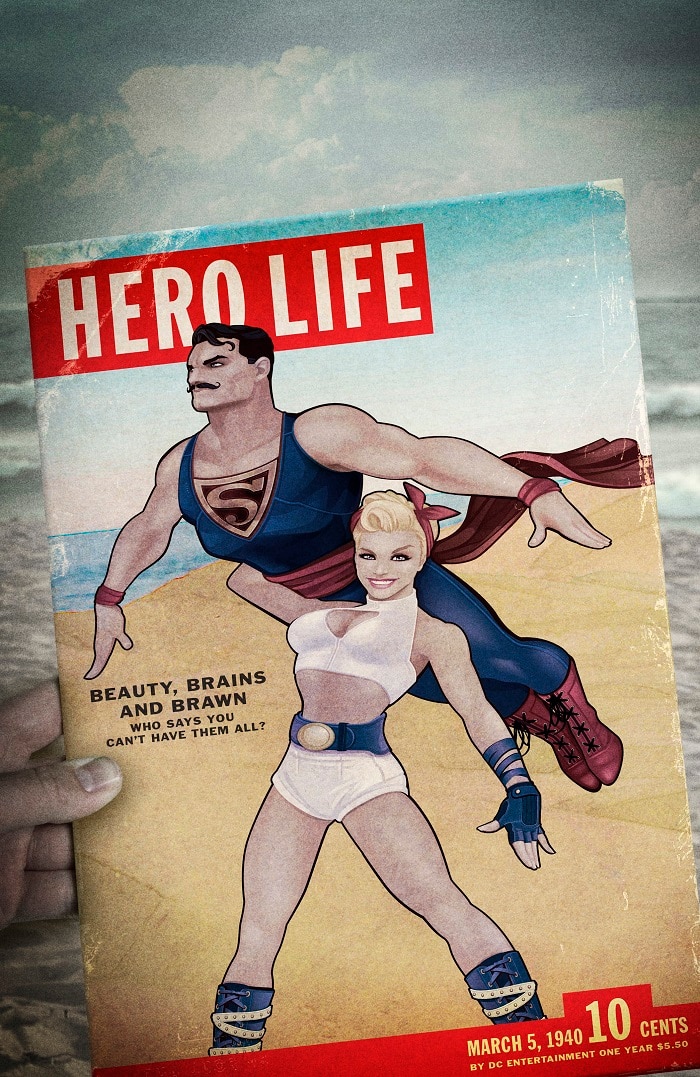 Raven
The DC Bombshells variant cover of Raven, "the Darling," is definitely alluring with its vibrant and rich colors and makes you wish you could go see her do whatever dark magic it is she gets up to at the Demon's Daughter Nite Club.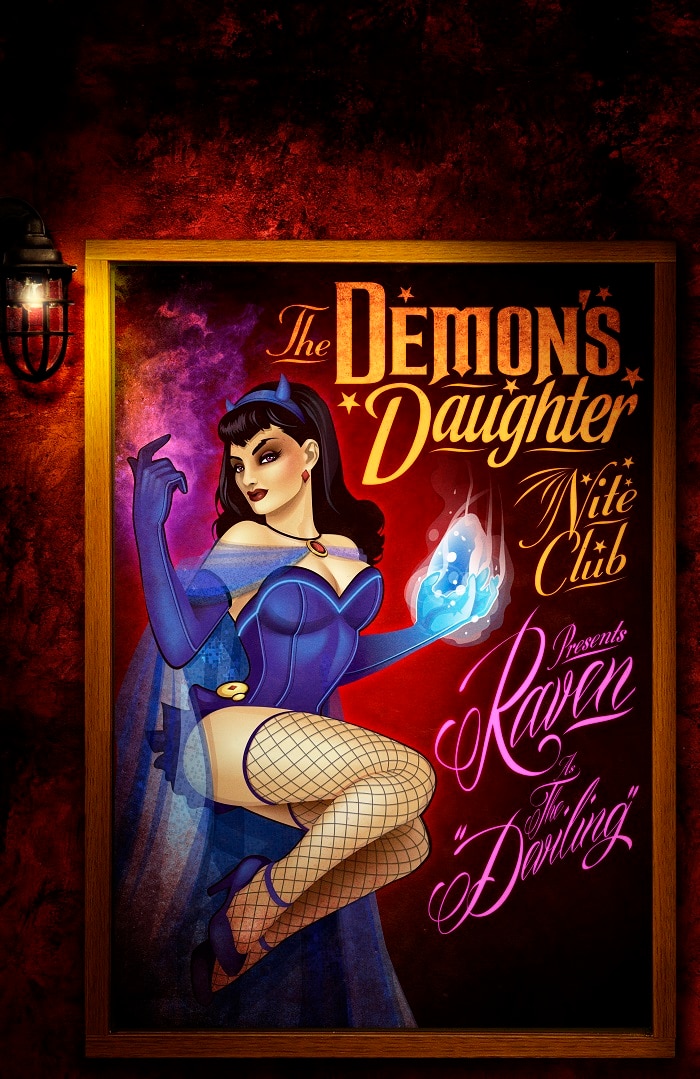 The Flash
Roller diner girls always get the food out fast, but none are as fast as this fun Jessie Quick statue. This variant cover was the perfect ad for Central City's most famous fast-food joint, Big Belly Burger.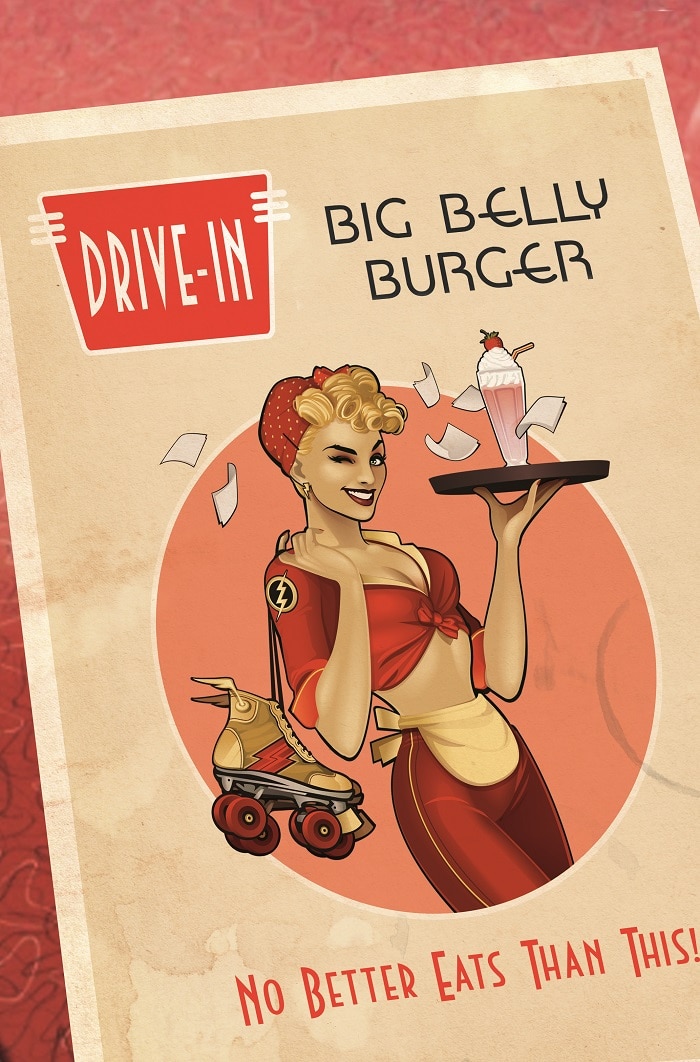 Th
e Joker's Daughter
This variant cover of the Joker's Daughter is the only one here that's not by Lucia. It was actually designed by DC Collectibles' Creative Director Jim Fletcher. This masquerade style show featuring the Joker's Daughter seems like a scary good time.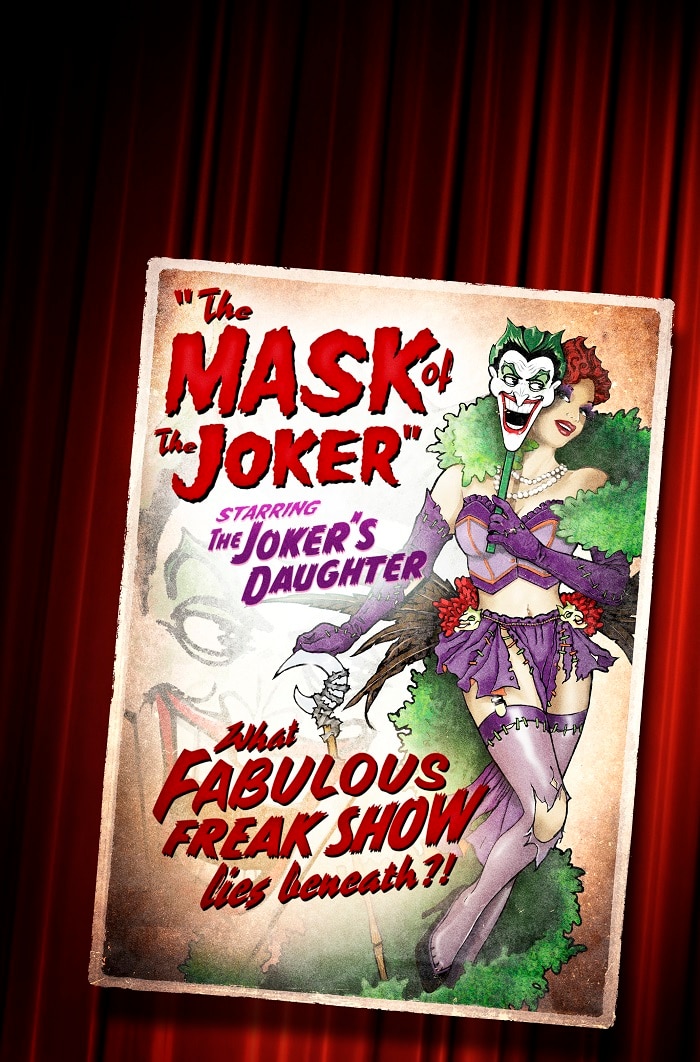 DC Bombshells: Batgirl and Supergirl Celebration Statue is now available in comic shops, specialty stores and online retailers.
Amanda Levine writes about DC Collectibles, Young Adult comics, cosplay and the DC Universe in general for DCComics.com.