So, how far is Detroit from Atlantis?
While it's a bit unlikely that DC Universe's grounded and gritty take on DC's premiere young superteam is going to spend much time in the legendary underwater kingdom, one of its most famous residents will be making an appearance. TV Insider announced today that actor Drew Van Acker has been cast in the role of Aqualad on Titans.
According to the official character description, Garth is a founding member of the Titans and was Aquaman's eager sidekick known as Aqualad. Also born in Atlantis and a member of the royal court, young Garth was trained by Aquaman as a protector of life above and below the ocean. He would eventually step out from the shadow of his mentor to become his own hero as a Titan along with many other former sidekicks.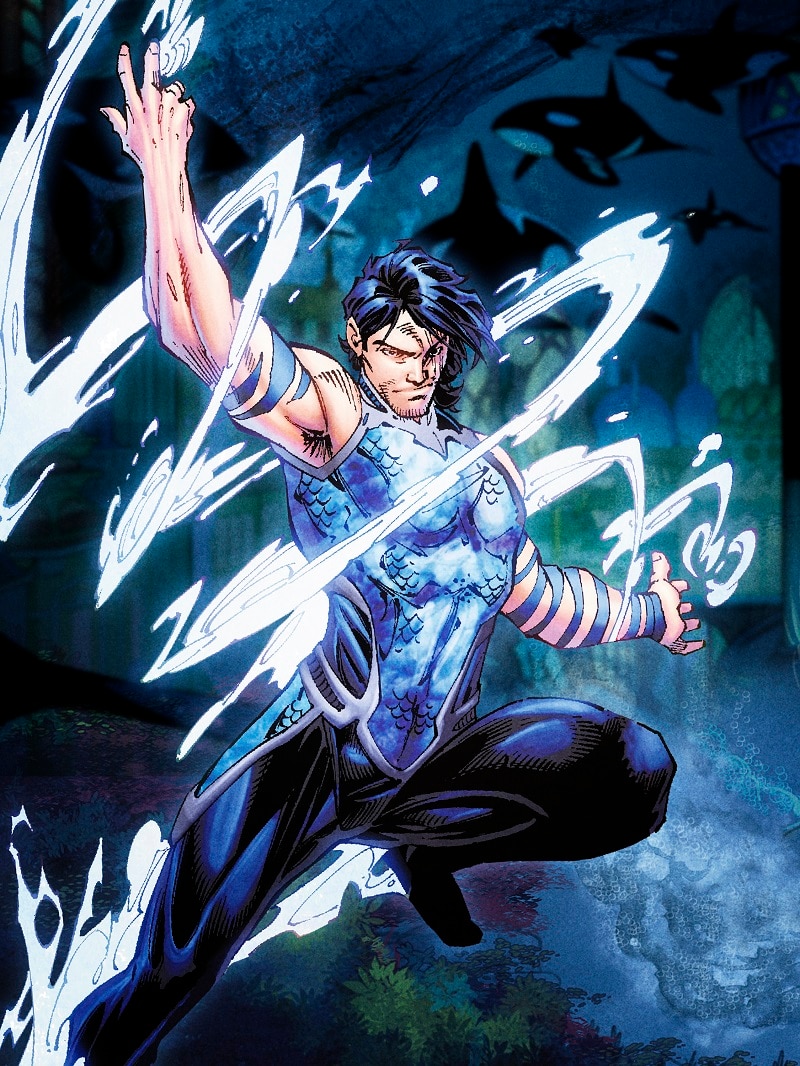 Introduced in Adventure Comics #269 back in 1960, Garth was the first hero to use the Aqualad name. Originally banished from Atlantis due to what was seen as a genetic defect, he'd later befriend Aquaman, who would go on to train him as his sidekick. In the comics, much like in the Titans character description, Garth eventually came into his own as a champion for justice, forming the Teen Titans with other former sidekicks and becoming the hero known as Tempest. Over the years, his powerset has varied, from sharing Aquaman's ability to communicate with ocean life to obtaining powerful magical abilities making him formidable both in and out of the water.
As for Van Acker, he's probably best known for his role as Jason DiLaurentis on Pretty Little Liars and recently played the role of Tommy Campbell on CBS's Training Day TV series. Titans will be his first foray into the realm of comic book TV and superheroes.
So, what do you think, Titans fans? Have you been waiting for Aqualad to show up? How do you think he'll figure into the show's second season? Let us know your thoughts on Twitter and Facebook, and keep your eye on DCComics.com for all the latest Titans news as it breaks!