With how much we've been talking about Doom Patrol lately, let's not forget that there are not one, not two, but three more TV shows still set to debut on DC Universe over the next year.
One of those shows is Stargirl, starring Brec Bassinger and based on the beloved young character created by Geoff Johns. The show doesn't debut until 2020 but attendees at today's DC Universe panel at WonderCon were given a first look at Bassinger as a costumed Courtney Whitmore.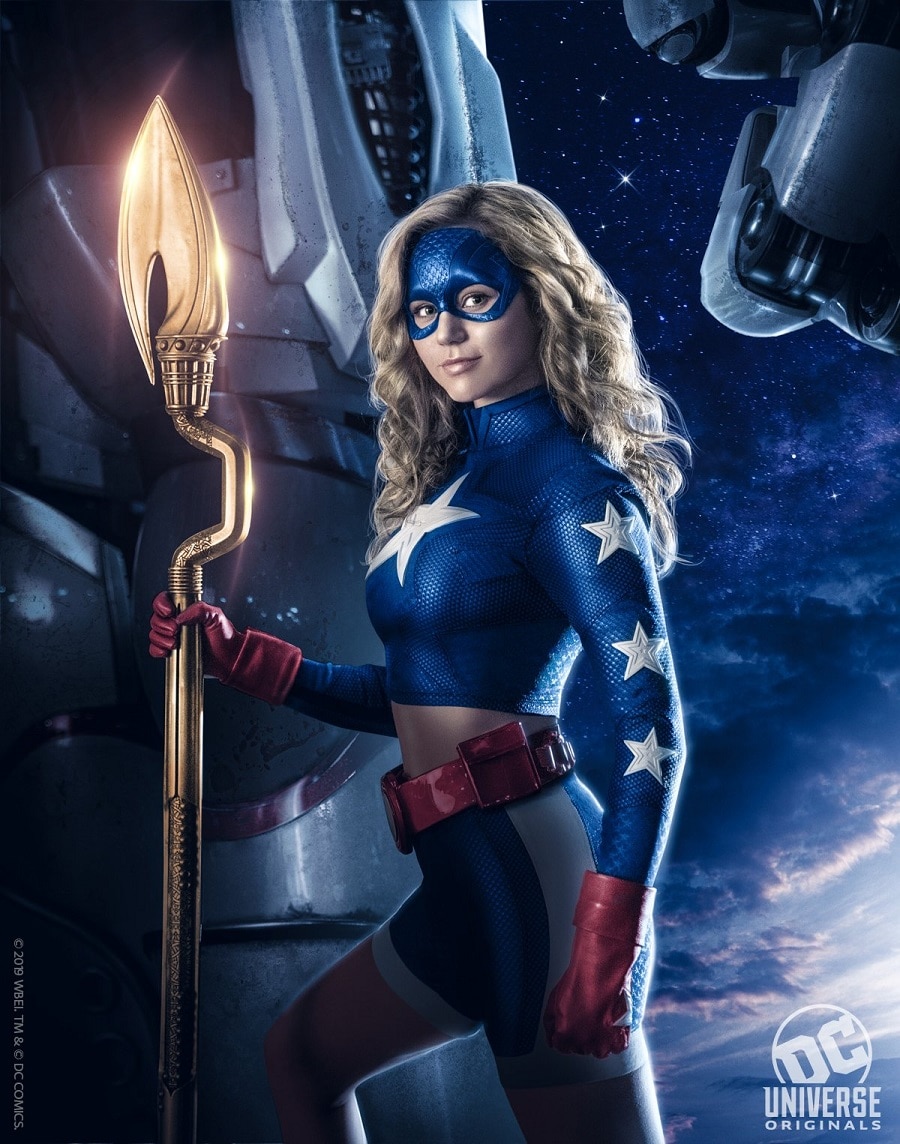 With her cosmic staff and star-spangled costume, Bassinger looks pretty perfect and close to what we've seen in Courtney's comic book appearances. But we can't help noticing the half-obscured robotic-looking figure in the background. Could that be her frequent partner STRIPE? We know that the oversized robot will be a part of the show, after all.
As great as this image looks, it was only part of what was announced at the DC Universe panel today. Also generating some excitement was the news that the first season of Krypton will be added to the service next week, on April 5th, Swamp Thing will debut on May 31st and Young Justice: Outsiders will be returning to finish up its season on July 2nd. Plus, Titans fans can look forward to that show's second season this fall.
Finally, generating quite a bit of buzz among fans was the news that DC Universe's comic book library was about to expand dramatically, with over 20,000 comics being made available for fans, and new comics being added every week, twelve months after they're released into stores.
FINALLY coming to #DCUNIVERSE this April...our ultimate DC digital comics library! Get full access to 20,000+ comics with more issues being added every week! #DCWonderCon #WCA19 pic.twitter.com/qTKaIbu3Lh

— DC Universe (@TheDCUniverse) March 30, 2019
So, what do you think, DC fans? Are you ready to see Bassinger staff up as Stargirl? And what about the rest of the DC Universe news? If you're not yet subscribed, you might want to change that, and if you're going to be at WonderCon this weekend, be sure to drop by and say hi!