I hope all of you have been watching Supergirl this season because it's been firing on all cylinders! Season four has tackled hate crimes and transphobia while still giving us plenty of light-hearted moments. If you've seen Brainy second guess all of his conversations with Nia, then you know exactly what I'm talking about. (Also, I never thought I'd be able to relate to a 31st Century alien, but here we are.)  
This week's episode has me pretty excited because it's titled "What's So Funny About Truth, Justice, and the American Way." If you're a longtime Superman comic reader, you recognize that title and know why this is a big deal. And if you aren't…you're about to see a kickass story! If you have a chance to read ACTION COMICS #775 or watch the animated film adaptation Superman vs. the Elite (which is available for streaming on DC Universe), I would highly recommend it. Don't worry, this isn't a homework assignment you'll need to complete to understand the upcoming episode, but it will be a good way to enhance your viewer experience. Plus, it's a great comic!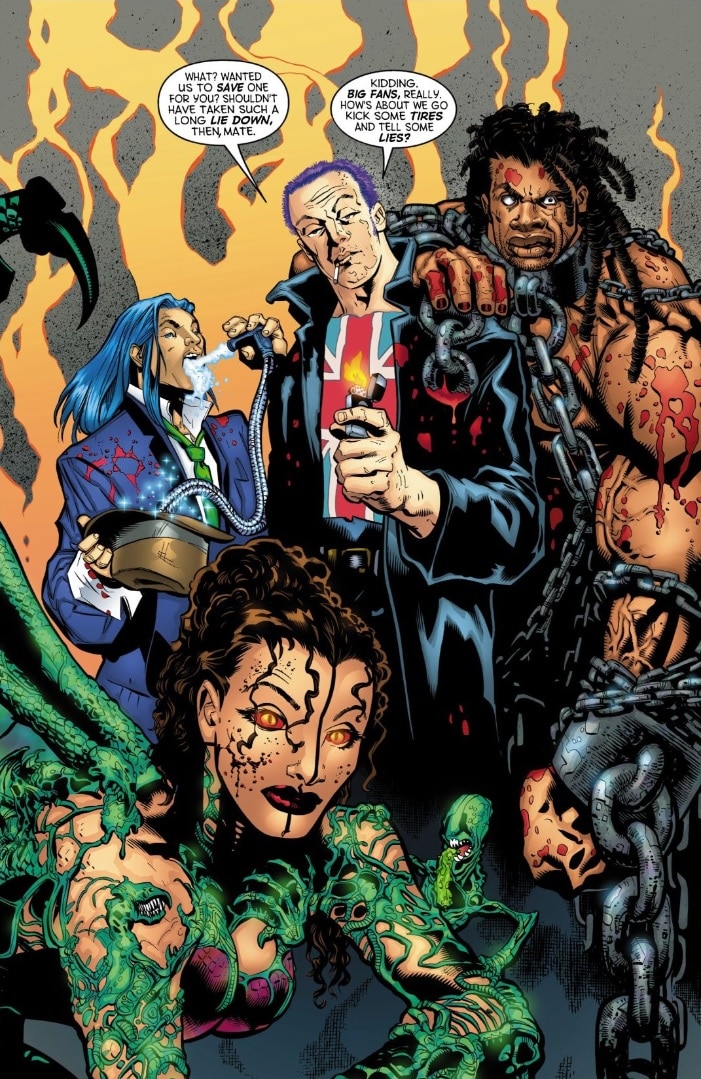 In the story, which is also titled "What's So Funny About Truth, Justice, and the American Way," Superman is disheartened to see the world embrace a new group of antiheroes called the Elite, led by our charismatic friend Manchester Black. The Elite's approach to crimefighting is much more violent than Superman's, yet the public doesn't seem to mind. As a result, Superman begins to question if society has moved on from his brand of justice, and wonders if he's obsolete in this new world.
"Sometimes truth, justice and the American way just doesn't make them feel better. They want easy answers. Quick results," Pa Kent says during a heart-to-heart with his son. Superman's adoptive father told him not to lose hope and to lead by example, but could that be enough?
In the comic and the movie, Superman has a final showdown with Manchester Black and the Elite, and it's downright terrifying. The Man of Steel shows everyone what happens when Superman stops worrying about whether his opponents live or die. He tricks Manchester Black into thinking he's killed the team, before depowering him (x-ray vision on someone's brain can be handy when used properly) and revealing that everyone is alive and well. It's a shocking moment in part because we see it through Manchester's eyes. As far as we, the readers, know, Superman did just cross that line into murder.
Ultimately, Superman tricked the Elite and the citizens watching via cameras in order to prove a point. He could be a violent antihero, but he'd rather inspire through hope than with fear.
"Dreams save us. Dreams lift us up and transform us. And on my soul, I swear until my dream of a world where dignity, honor and justice becomes the reality we all share, I'll never stop fighting," Superman tells Manchester before flying off. It's about as blatant a mic drop as the Man of Steel has ever had.
Of course, the TV version of Superman is off-planet right now, probably taking Lois to Lamaze class in Argo City. This leaves Supergirl to face Manchester Black, but will things go down the same way? Supergirl has plenty of reasons to face a morality crisis this year. Thanks to Agent Liberty (WHY THE HECK DID THE PRESIDENT PARDON HIM?!?!), anti-alien sentiment is on the rise, and Kara has seen her extraterrestrial friends become victims of hate crimes. She's lost her job at the DEO, leaving her without the sense of purpose the position had previously given her. Kara's relationship with Alex has also suffered, since she was forced to erase her sister's memory of her double identity. Kara may be a Supergirl, but all of this is enough to stress anyone out. Will it be enough to shake Kara's morality?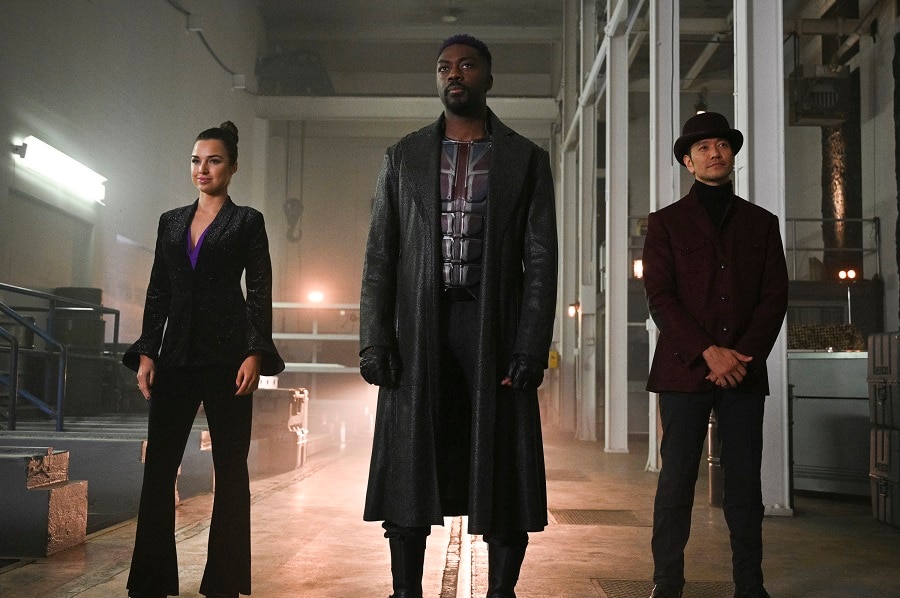 If this episode goes a similar route to the comics storyline, then the Elite's brutal ways might cause Supergirl to revisit her non-lethal approach. Honestly, with everything Kara has been through this year, can you blame her? While Supergirl doesn't have Alex as an anchor anymore, she isn't alone. In fact, if you've seen the trailer for this week's episode, you've seen her fighting alongside Dreamer, Brainiac 5 and Martian Manhunter. "You have the Elite, I have super friends," Supergirl says to Manchester.
I'm hoping that Kara's allies can be her emotional anchor here, and even if she doesn't get tempted to give in to her darker nature, a battle between the "Super Friends" and the Elite will be pretty awesome. It would also be nice to see J'onn get some sort of payback on Black, since he previously kept torturing our favorite Martian with psychic attacks. I have no clue how closely this will follow the original Joe Kelly-written comic, but J'onn can make people see things that haven't actually happened. Just sayin'…
Are you looking forward to seeing the Elite get their butts handed to them by Kara's Super Friends? Let us know!

Supergirl airs Sundays at 8 p.m. (7 p.m. CST) on The CW. For more news, features and conversation on Supergirl, click here.
Joshua Lapin-Bertone writes about TV, movies and comics for DCComics.com and DCUniverse.com, and is a regular contributor to the Couch Club, our weekly television column. You can find him on Twitter at @TBUJosh.