Even though Pennyworth creator Bruno Heller and executive producer Danny Cannon are also behind FOX's Batman prequel Gotham, Epix drama Pennyworth is not a spinoff or prequel to Gotham. Yes, the iconic butler is featured in both series, but Pennyworth is a new show that Heller promises is entirely separate from the Alfred that Sean Pertwee plays on Gotham.
"This is not a companion piece to Gotham," Heller revealed at the 2019 Winter Television Critics Association press tour on Sunday. "It's a different thing entirely."
Cannon joked that Gotham star Pertwee has spoken to the producers about coming onto Pennyworth in a cameo, but then got serious about how the 10-episode drama Pennyworth is a completely "different show."
"These things do stand alone," Cannon says. "I think the DC audiences are begging for something new and different and are maturing the brand. It's a great canon of work to come in and do another version."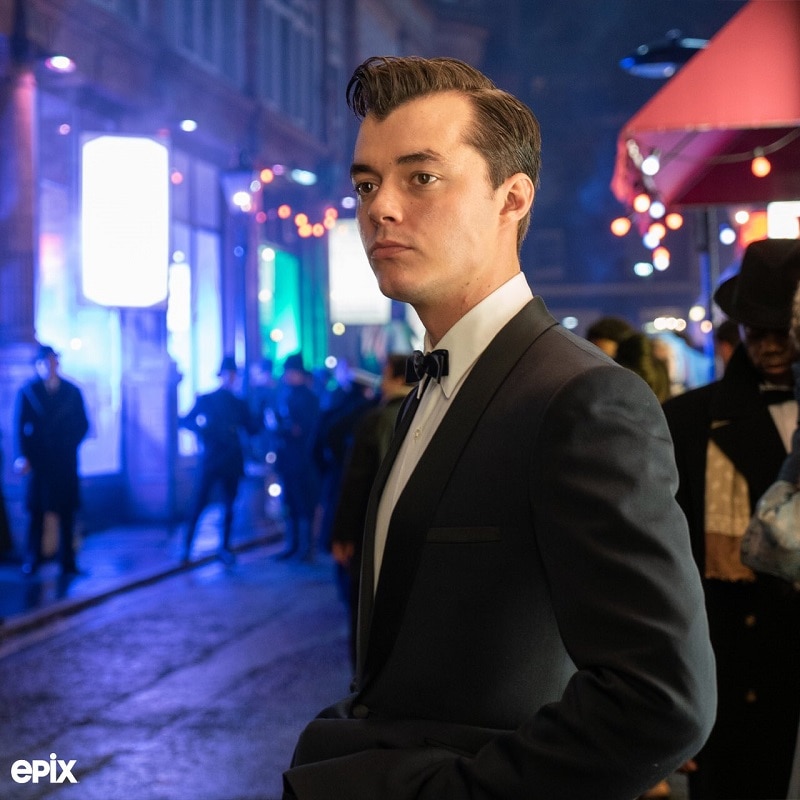 Jack Bannon as a young Alfred Pennyworth
After five years of exploring a younger Alfred along with a young Bruce Wayne on Gotham, Heller and Cannon realized they still had more to explore with the Wayne family servant. That's how the 1960s London-set Pennyworth came to be.
"This is really the origin story of that Pennyworth character," Heller says. "We owe a debt to Michael Caine for making him an SAS soldier in the first place. It's really the chance to make him the center of a story and explain that journey of how did he get from being a young SAS soldier to being a butler in America? It also gives us a chance to create a real world around him in England that fits the whole DC universe. It's surprising to all of us, the depth and range you can go to with this character."
Cannon realizes that Pennyworth may face the same kind of skepticism that Gotham faced in its early years, but believes that this is a new story that deserves to be told.
"When we did Gotham, everybody had the same question: what's the point of making a show about Batman ?" Cannon says. "So much of the world that Gotham was is what we've done here. It's as much a story about how the world is different back then and how the world will change in order to create what comes after."
He then adds, "It's fascinating to see why he goes to America. Why does he end up in Gotham? Why does he serve Thomas Wayne the way he does? Why will he be a good mentor to the greatest hero of all time? We've just gone further back in time to answer those questions."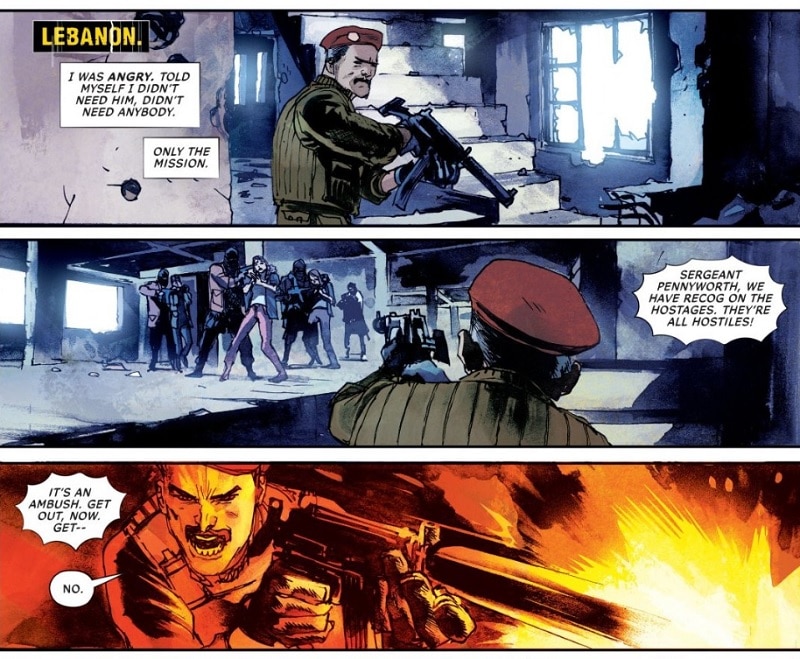 A younger Alfred as seen in Scott Snyder and Rafael Albuquerque's ALL STAR BATMAN VOL. 3
Something new that fans will learn about Alfred after all these years is exactly how he becomes the Wayne family butler and why that actually wasn't his dream to begin with.
"He's a young man whose father was a butler and his father wanted him to be a butler and it's the last thing that Alfred wants to be," Heller says. "This is a journey of someone discovering that everyone has to serve someone somehow."
Series star Jack Bannon is just the latest in a long line of men who have brought this iconic character to life, but he's definitely the youngest to ever play Alfred. "There is a huge amount of pressure and obviously some incredible people have played him later on in life," Bannon says.
"But he's way better looking," Bannon's co-star Paloma Faith responds, much to the room's amusement.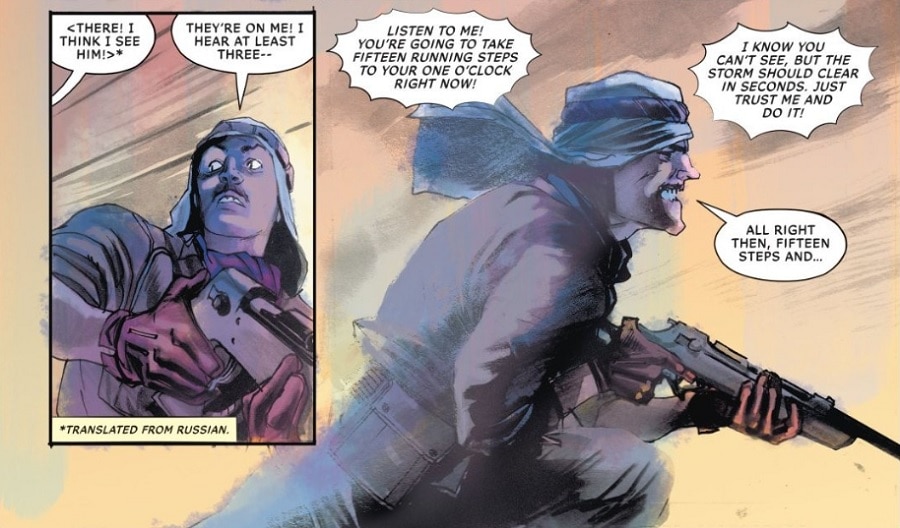 "What takes the pressure off is that we've never seen him this age," Bannon adds. "We're rewriting a little bit and changing a little bit and that takes off a bit of the pressure."
As for series star Ben Aldridge, who plays a young version of Thomas Wayne and Alfred's eventual friend and boss, he laughs at how Thomas is "always dead, isn't he?"
"I guess you only really see him in the murder scene or in flashbacks," Aldridge adds. "In the comics. he's always tied into medicine and surgery. In our world, he's involved in a darker, more covert world, which I think is exciting."
That "darker, more covert world" is actually the through line of the first season of Pennyworth, as Alfred and Thomas get caught in the crosshairs of a secret society with nefarious plans for Britain. The mystery of what the secret society is planning will carry through the season.
"It's really a story about a country on the brink of civil war and the Raven Society is one branch of that," Heller teases. "It's very much an alternate universe, not England how we remember it, or how I remember it."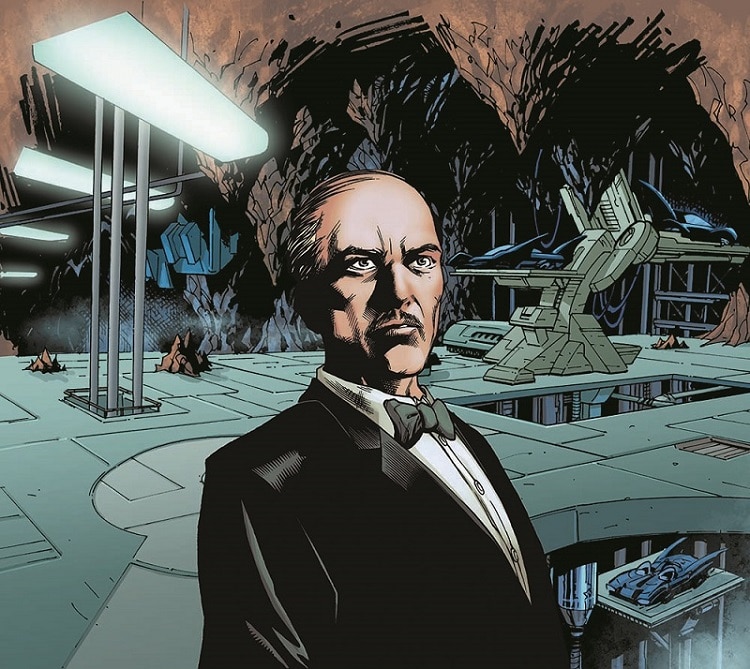 That means that while a Queen of England will play a "big part" of the first season, she's not the Queen of England. "The queen is the symbol of Britain," Heller says. "One of the great things about the world today is that you can actually use real characters like the queen in stories like this. But it's not the queen, it's our queen."
Heller made sure to point out how all the various British accents that will be heard on the show are all accurate, from posh to Cockney and more. "I'm a bit of an accent nerd myself," Heller says.
Fans can rest easy knowing that at least on Pennyworth, Alfred will sound exactly as he should—like a young Michael Caine.
Pennyworth is slated to premiere in Summer, 2019.

Sydney Bucksbaum covers movies, TV and comics for DCComics.com, and writes about Superman every month in her column, "Super Here For..." Follow her on Twitter at @SydneyBucksbaum.