JUSTICE LEAGUE
Spinning out of the cataclysmic events of Dark Knights: Metal and the universe-defining No Justice, the core members of the Justice League--Superman, Batman, Wonder Woman, Aquaman, The Flash and more--are finally reunited! The cosmos suddenly opens up to new threats that the Justice League could not imagine! As Lex Luthor and Batman race to solve a mystery going back to the beginning of the DCU, the rest of the League dive deep into new corners of their own mythologies!
CHECK OUT MORE JUSTICE LEAUGE  |  PREVIEW JUSTICE LEAGUE #1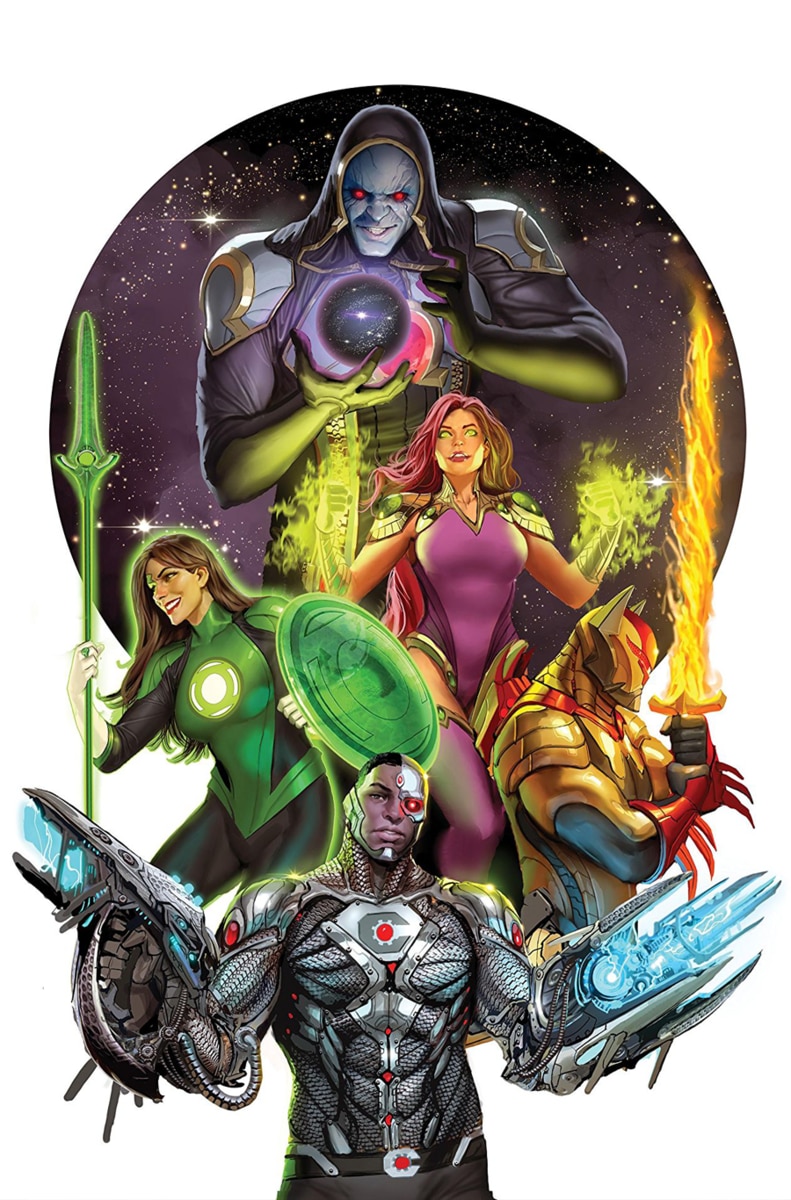 JUSTICE LEAGUE ODYSSEY
When a cosmic menace threatens worlds beyond our own in the Ghost Sector, it falls to a new Justice League team to answer the call to battle! Cyborg, Starfire, Green Lantern Jessica Cruz and an out-of-his-element Azrael head to deep space inside a commandeered Brainiac Skull Ship. But as these wildcard teammates try to stop Despero from slave-trading Coluan refugees, they discover something that nothing in the universe could have prepared them for: Darkseid...who says he's there to help?!
CHECK OUT MORE JUSTICE LEAGUE ODYSSEY
JUSTICE LEAGUE DARK
Earth's magic once belonged to them. Now they want the magic back. But who exactly are they? It's up to the new Justice League Dark to find out and stop this nightmarish new threat at all costs! After the events of NO JUSTICE, team leader Wonder Woman guides the misfit magic mix of Zatanna, Swamp Thing, Man-Bat and Detective Chimp against enemies too fantastic even for the Justice League.
CHECK OUT MORE JUSTICE LEAGUE DARK  |  PREVIEW JUSTICE LEAGUE DARK #1
TITANS
It's the dawn of a new age of TITANS! The events of METAL and NO JUSTICE have left the team in tatters, but a strange new threat has emerged to lead Nightwing to reassemble the Titans with a mix of old blood and new. A rash of metahuman power fluctuations are threatening people around the globe, and only the friends who grew up as superheroes can help those whose powers have grown out of control! 
CHECK OUT TITANS SPECIAL #1 AND TITANS #23
TEEN TITANS
Robin, Kid Flash and Red Arrow are sick of the super-hero status quo, and if the adults won't do anything about it, you'd better believe these teenagers will! Following the shocking events of NO JUSTICE, don't miss this special oversized issue that sets the stage for a fearless new direction that will change the Teen Titans forever!
CHECK OUT TEEN TITANS SPECIAL #1 AND TEEN TITANS #20