Black is definitely her color.
Word broke this summer that acclaimed TV actress Odette Annable had been cast on Supergirl in the role of Reign—the show's primary antagonist this season. However, so far, Annable's character has been a lot more motherly than menacing.
Until now, that is. We were just given our first glimpse at Annable as Reign…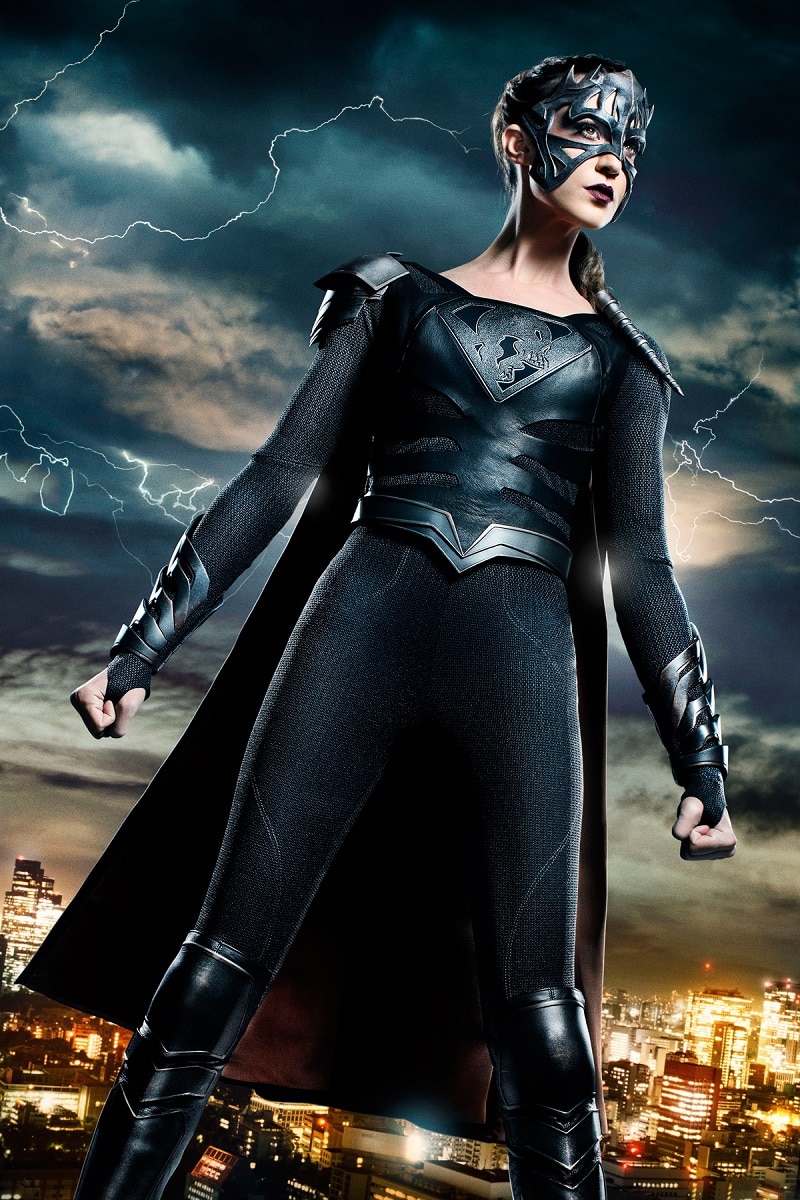 That's quite a look, and how Annable comes to embrace it and her more villainous role in the show's storyline remains to be seen. Annable's character was introduced in the Season 3 premiere as "Samantha Arias," a single mother who seems to have powerful super-powers that she was unaware of until now. She also has dreams that suggest a background on Krypton, and was recently revealed to be the new head of L-Corp, taking on the responsibilities of Lena Luthor now that she's focusing on overseeing CatCo.
Of course, fans who also follow Supergirl in the comics could probably hazard a few guesses as to what may cause the change. In the classic New 52 storyline that introduced Reign, we learned that she was one of five "Worldkillers"—aliens who were captured and experimented on by Kryptonian scientists in an attempt to turn them into weapons. After the destruction of Krypton, several of the Worldkillers made their way to Earth, where they found themselves at odds with the Girl of Steel.
Time will tell how much the show's third season draws from that storyline and when we'll first see Annable as Reign. But for now, sound off below on what you think of the suit, and don't forget to watch tonight's all new episode of Supergirl on The CW!