Aliens. Super-villains. Costly mistakes. This December, the threats faced by the Justice League are more dangerous than ever. But never fear, the League is in good hands—Christopher Priest and Pete Woods'.
The Eisner-nominated writer of DEATHSTROKE will take the reins of JUSTICE LEAGUE alongside artist Pete Woods (ROBIN, ACTION COMICS) with issue #34, kicking things off with a storyline called "Lost" in which the Justice League is left reeling after a sleep-deprived Batman makes an error that proves costly.
"I am really excited and very intimidated by the opportunity to step onto DC's largest stage—the Festival of Big Gun Characters Priest Has Never Before Been Invited To Write," Priest shares. "It is my goal to mine a bit of new ore from this 50+ year old franchise by taking the tack Geoff Johns and I developed for Deathstroke: a 'real world' approach and exploring the characters' humanity introspectively."

"I cannot express enough how excited I am to be working with Christopher on the Justice League!" Woods explained. "The story we've got in store is something I think is a unique take. We want to give readers a different angle on the characters, their relationships, and just what it means to be a member of the Justice League."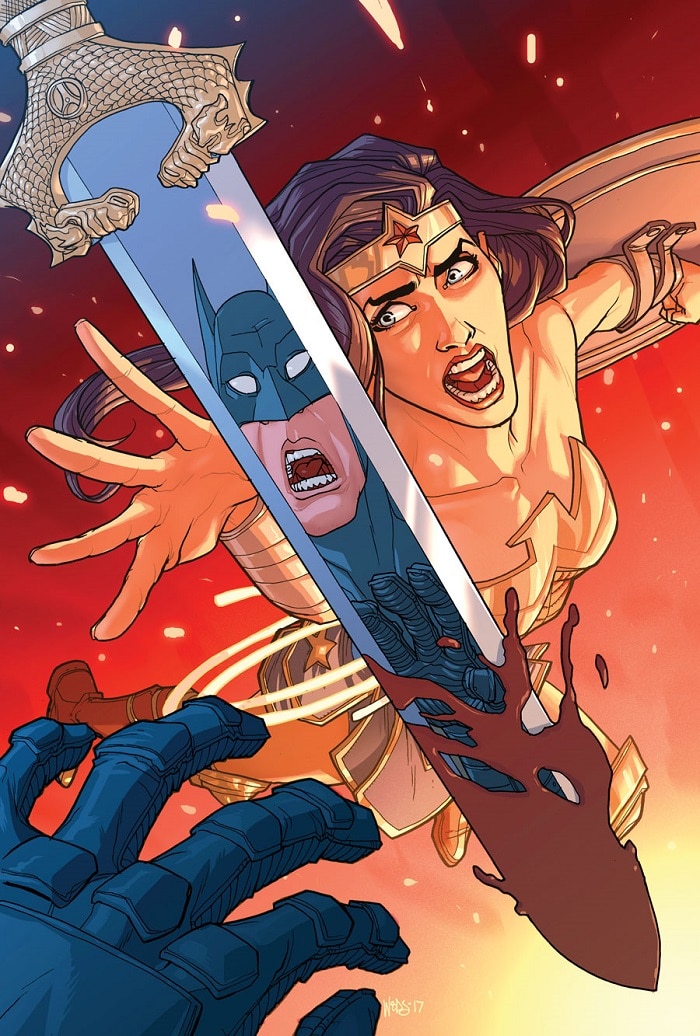 Deathstroke, which Priest helped relaunch as part of Rebirth, was nominated for an Eisner this year and has won fans and critical acclaim with thought-provoking stories like the standalone "Chicago" and the current "Defiance" storyline, which finds Slade Wilson seemingly turning over a new leaf.
"In my initial Deathstroke conversation with Geoff, I suggested that, since we were reimagining Slade Wilson's adventures, why not shape the new book more like what a Deathstroke feature or TV series might look like?" explains Priest. "It is my intent to bring that same sensibility to Justice League, taking a hard "what if these characters actually existed in the real world?" look and working in an area of the series premise that is less frequently tapped."
That involves asking some hard and potentially redefining questions about the League itself.
"Is the Justice League still relevant?" Priest asks. "What are their goals and how do we define them? In the 'real' world, how would various societies around the globe view this pantheon of godlike beings?"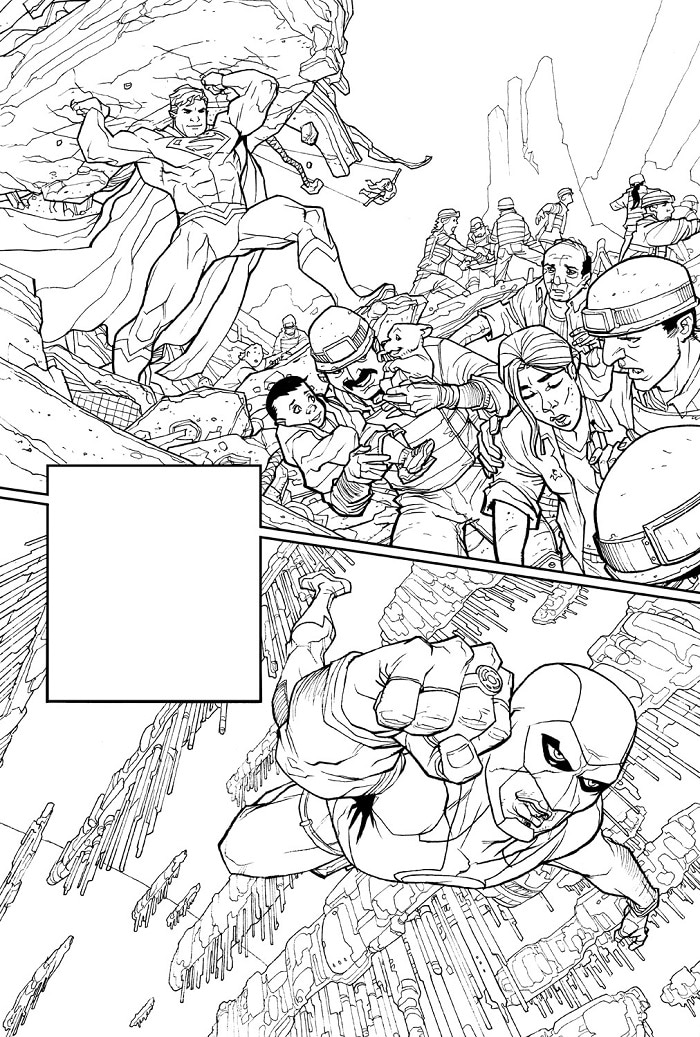 While Priest promises that the world's greatest super hero team will continue to see plenty of action after he climbs aboard, he's also particularly interested in look at the dynamics within the team. After all, with such a diverse, different group of heroes working together in highly charged situations, there are bound to be some fireworks.
"My goal is to treat the Justice League more like a workplace drama," he reveals. "Although we will, of course, still have world threats, nasty villains (including Deathstroke!), and alien armadas, the League's greater challenge will be to define their place in this new and increasingly cynical age."
But don't worry, Justice League will still have plenty of lighter moments.
"Spoiler: In issue #1, Aquaman is driving a bus," promises Priest. "That's all you really need to know."

"I'm going to be bringing everything I have to this book," concludes Woods. "It's gonna be a fun ride! I love these characters."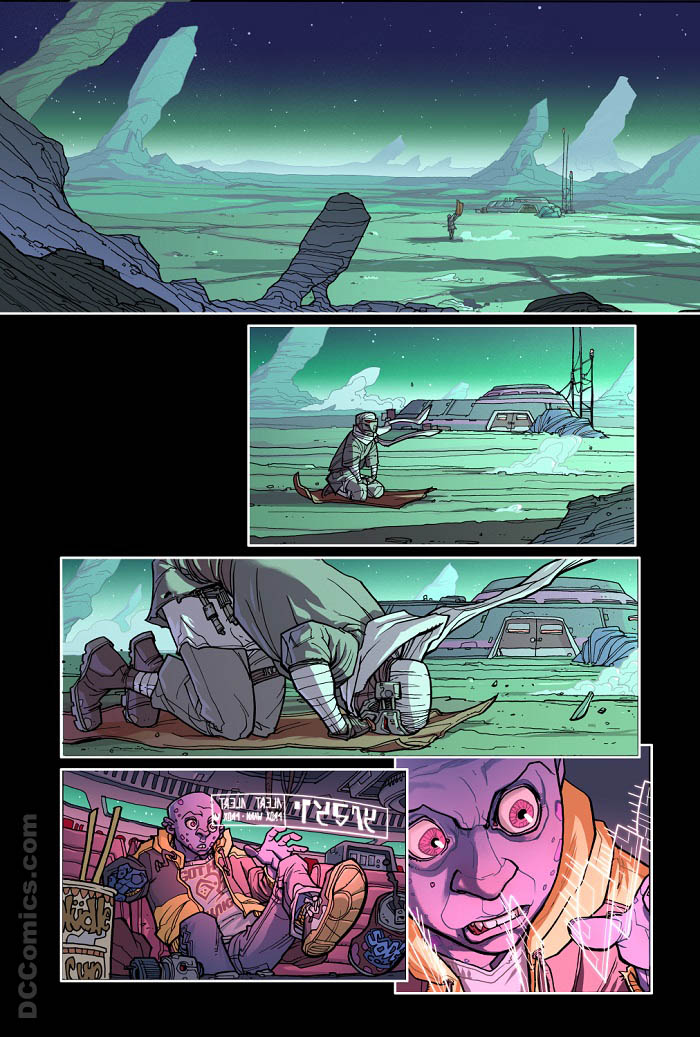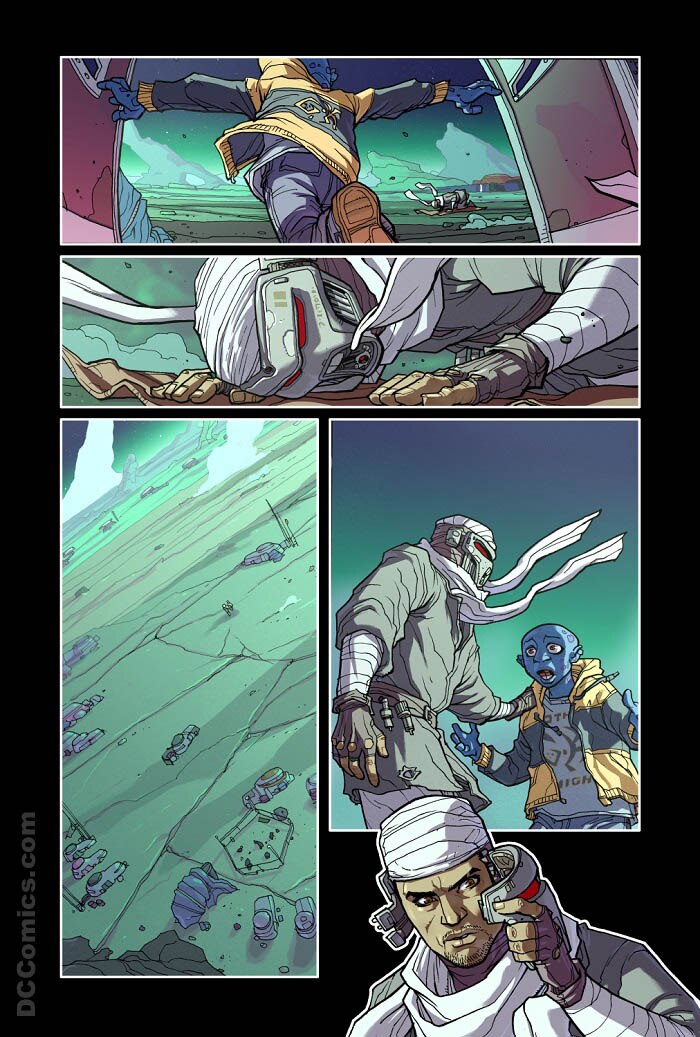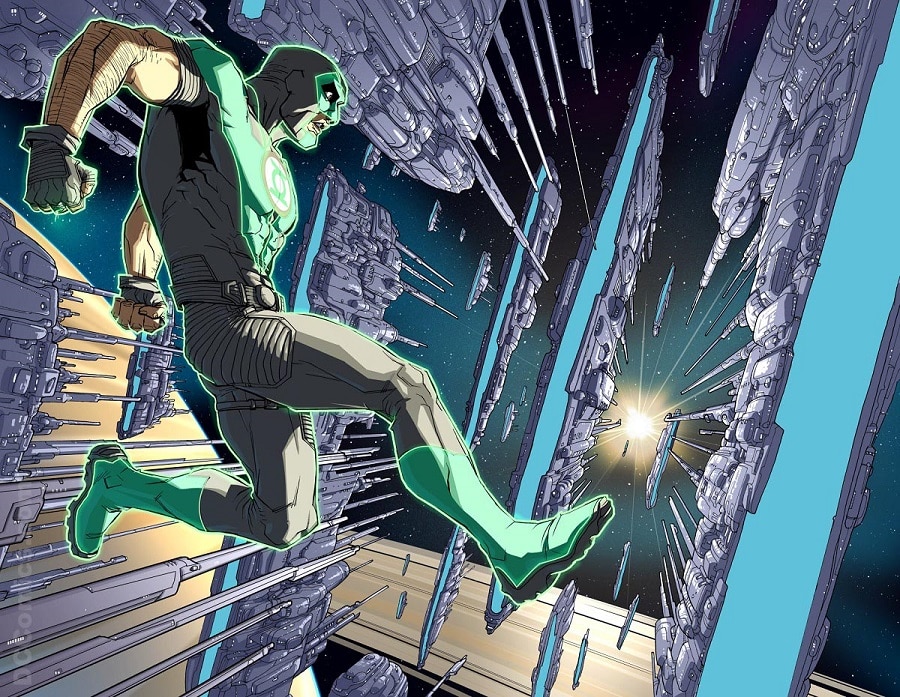 Look for Justice League #34 in stores on December 6, 2017. You can check out Priest and Woods' first two Justice League solicits below…
JUSTICE LEAGUE #34
Written by CHRISTOPHER PRIEST
Art and cover by PETE WOODS
Variant cover by NICK BRADSHAW
"LOST" part one! When the Justice League is confronted by three concurrent threats, a sleep-deprived Batman makes a crucial error that causes an unthinkable—and potentially unforgivable—tragedy. Legendary Eisner Award-nominated writer Christopher Priest (Deathstroke) is joined by artist Pete Woods for a brand-new must-read Justice League story like you've never seen before! 
On sale DECEMBER 6 • 32 pg, FC, $2.99 US • RATED T
JUSTICE LEAGUE #35
Written by CHRISTOPHER PRIEST
Art and cover by PETE WOODS
Variant cover by NICK BRADSHAW
"LOST" part two! Still greatly affected by the shocking events of the previous issue, the Justice League attempts to regain its balance when an alien infestation threatens the Earth. But nothing can prepare them for an attack closer to home…one that will reveal devastating truths about the League itself!
On sale DECEMBER 20 • 32 pg, FC, $2.99 US • RATED T