The people of Krypton are about to welcome one Strange new visitor.
Deadline announced today that actor Shaun Sipos has been cast in the pivotal role of Adam Strange on Syfy's Krypton, the upcoming #DCTV series set on Superman's home planet before its destruction. Adam Strange was announced for the show this summer at San Diego Comic-Con. Described as a world-weary human, he will find himself stranded on Krypton as the unlikely mentor to Seg-El, Superman's grandfather.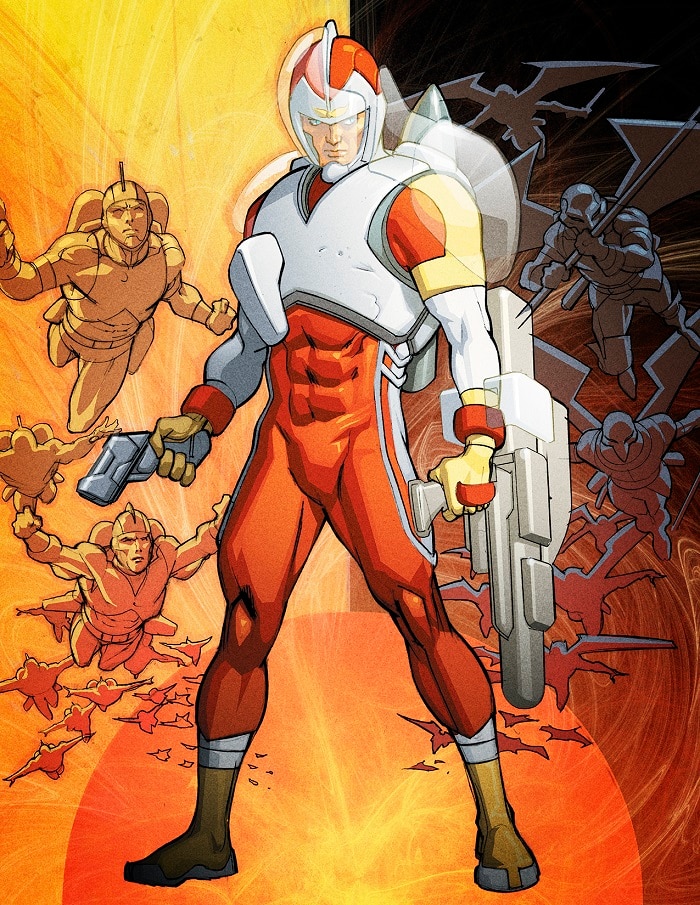 Adam Strange dates back to the 1950s, where he made his comic book debut in SHOWCASE #7.  A science fiction adventurer, Adam boasts a jet pack that allows him to fly and travel through space. While in the past, his suit has given him some pretty spectacular abilities, he's by and large a regular human who relies on his skill with his trusty ray gun to get him out of trouble. Adam was born on Earth, but in the comics was teleported to the planet Rann via an elaborate communication device called a "Zeta beam." Eventually, he became Rann's protector, using the planet's technology and his skill and wits to fend off alien threats.
Krypton will see Adam in a unique situation, but it's hard to think of a character better suited to aid the troubled Seg-El through the challenging time in his life the show will find him in. It was revealed earlier this summer that Krypton will in part center on a plot from present day Earth to eliminate Superman before he's even born—a plot that Seg-El will presumably find himself getting caught up in.
As for Sipos, he's no stranger to Syfy, having appeared on the channel's Dark Matter for seven episodes in 2016. He's also appeared on The Vampire Diaries and will soon be seen in Starz's Insomnia.
We'll have a lot more to come on Krypton over the weeks and months ahead, so keep your heat vision focused right here on DCComics.com. In the meantime, though, let us know what you think of this Strange bit of news. You ready to take this sci-fi filled trip through space and time?