Fortunately, unless you're also a half-demon, you're free to get emotional about this news. Titans, the new live action series coming to DC's digital streaming network, has cast its first member—Raven.
Deadline announced today that actress Teagan Croft will be embodying the emotionally challenged young hero in her first live action appearance.  Croft's Raven is described as the daughter of a demon, and is a powerful empath who must keep her emotions in check or risk unleashing her demonic side.
Raven is the first casting announcement made for the eagerly anticipated Titans television series. Written by Akiva Goldsman (Star Trek: Discovery), DC Entertainment President and Chief Creative Officer Geoff Johns (The Flash, Arrow) and Greg Berlanti  (Arrow, DC's Legends Of Tomorrow, The Flash, Supergirl), Titans will follow a group of young soon-to-be superheroes recruited from every corner of the DC Universe. In the action-adventure series, Dick Grayson emerges from the shadows to become the leader of a fearless band of new heroes that includes Starfire, Raven and others.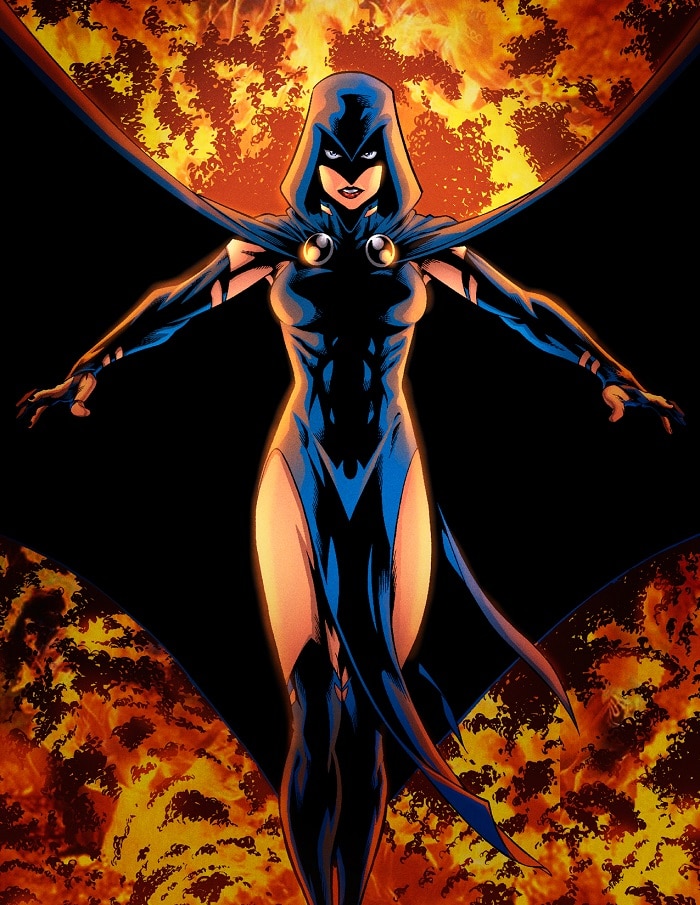 On the comics side, if you're a fan of Marv Wolfman and George Perez's iconic NEW TEEN TITANS, you know that it's somewhat fitting that Raven is the first. In Wolfman and Perez's iconic Titans run, it was Raven who reformed the Teen Titans to fight her demonic father after the Justice League refused to help.
While this will be the first time a live action Raven will be brought to the screen, we've seen an animated take on the character in both Teen Titans and the current Teen Titans Go! series on Cartoon Network, as well as in animated movies like Teen Titans: The Judas Contract. In those appearances, Raven is primarily known for her emotionless method of speaking and very dry humor. It remains to be seen whether Croft will take the same approach, or whether we'll be seeing a different take on Raven when Titans debuts next year.
All right, Raven fans, how do you feel about seeing your girl onscreen? Is this bit of casting pure magic? Let us know in the comments below! Also, to sign up for all the latest updates on Titans, Young Justice: Outsiders and DC's new digital streaming service, visit www.dcfanupdates.com.