There's no wrong way to see Wonder Woman. See it by yourself, with a friend, with a group… (Dr. Seuss would have a cleverer, rhyming way to explain this.)
As for me, I had the pleasure of viewing Wonder Woman with a group of around 75 people, mostly women, on opening night. I've seen the film again since (and will likely see it a couple more times in theaters with various friends), and I have to tell you, if you want to make an inspiring film more inspiring, organize a viewing party with a bunch of other enthusiastic people who understand the importance of Wonder Woman and all the film and Diana stand for.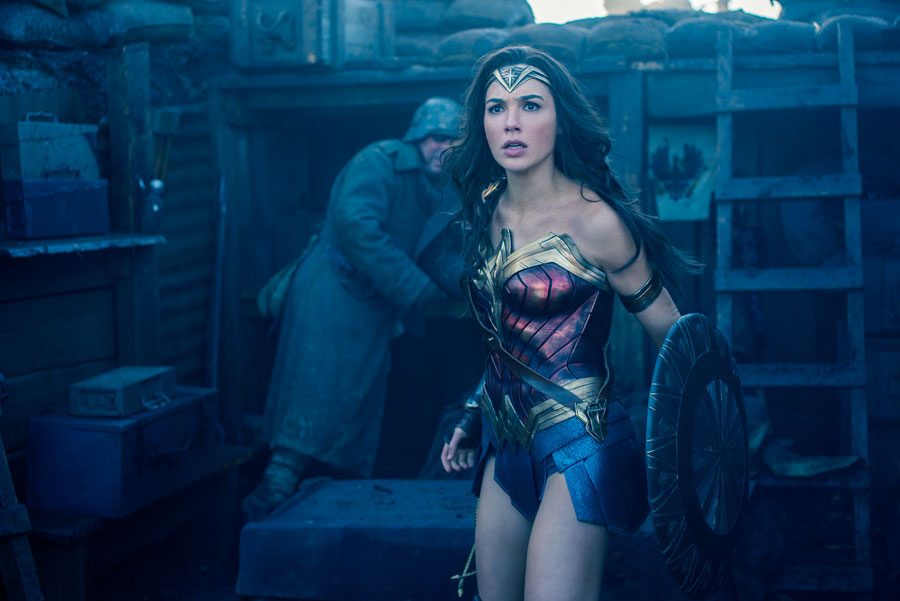 Why? Diana's triumphs pack a bigger punch when you know how much they mean to the people sitting in the seats and rows around you—and you know how much they mean because everyone's cheering and clapping. You don't feel as self-conscious about your knee-jerk, visceral reactions because no one in your group will judge or ask you, "Amy, why are you practically sobbing while Diana strides across No Man's Land?" I could hear sniffles around me and knew it was okay to not hold any tears back.
I felt free to be myself in a way that I don't when I only know a few other people at a screening.
And actually, I didn't personally know all 75 members of this group. Not even close. The viewing party was organized by pals Jennifer and Julie because they thought it would be awesome to watch Wonder Woman alongside as many wonder women as possible. Mission accomplished. As we gathered for a group picture, I was floored by the number of people who had snagged reserved seats weeks in advance to be part of the experience. The energy and positivity in the air was palpable before we lined up to present our tickets and enter the theater.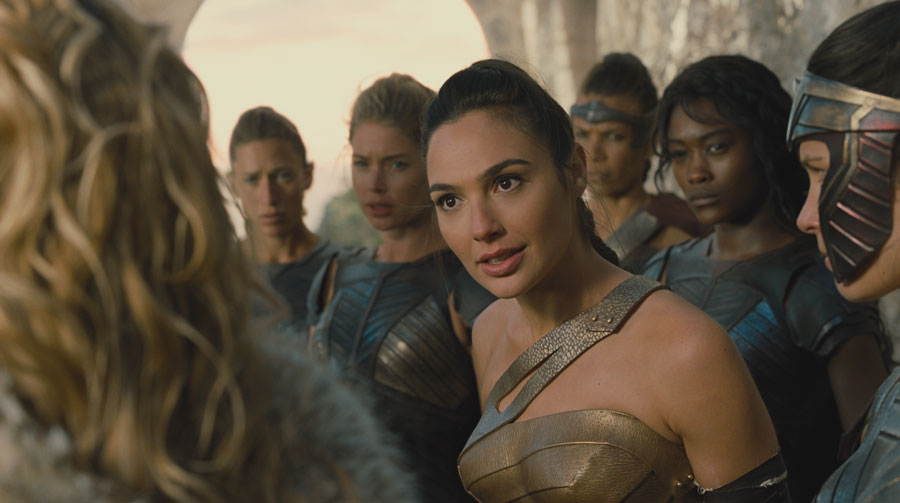 Aside from Jennifer and Julie, I knew maybe four other ladies at the theater. Normally, my shy nature would have me running from this sort of environment, but this was a special occasion. I introduced myself to a couple other ladies while gaping at the crowd in the theater lobby. I couldn't tell you the names of a large percentage of the moviegoers gathered, but it turns out that didn't matter. We were united by a common purpose and infectious excitement because of Diana. I didn't need to acquaint myself with every single person in attendance, because we were all connected by virtue of being there. We knew each other even though we didn't know each other, if that makes sense.
Besides the sheer size of the viewing party, we were easy to spot with all our Wonder Woman-themed attire. I lost track of how many tiaras, dresses, t-shirts and jewelry I noticed as people took their seats. That's meaningful, too. It's people displaying support for the character—in some cases, literally wearing it on their sleeve—in an obvious way. While the notion of merchandise might seem superficial, in this situation, seeing all the Wonder Woman apparel was comforting and another way of saying, "Hey, we're all here for the same reason. We cannot wait to see what Diana will do."
Well, Diana did everything we hoped she would and more. And we experienced all of it together.
Who were you with when you saw Wonder Woman for the first time?
 
Amy Ratcliffe writes about Rebirth and DC Super Hero Girls for DCComics.com and covers Supergirl for the #DCTV Couch Club. Look for her on Twitter at @amy_geek.