You're never too young to tangle with an immortal villain.
Over its three seasons, Gotham's Detective Jim Gordon and young Bruce Wayne have tangled with the Penguin, the Riddler, Hugo Strange, the Scarecrow, Mister Freeze and the Mad Hatter. But their newest adversary is in another League entirely.
Warner Bros. Television announced today that Alexander Siddig has been cast in the role of Ra's al Ghul on Gotham.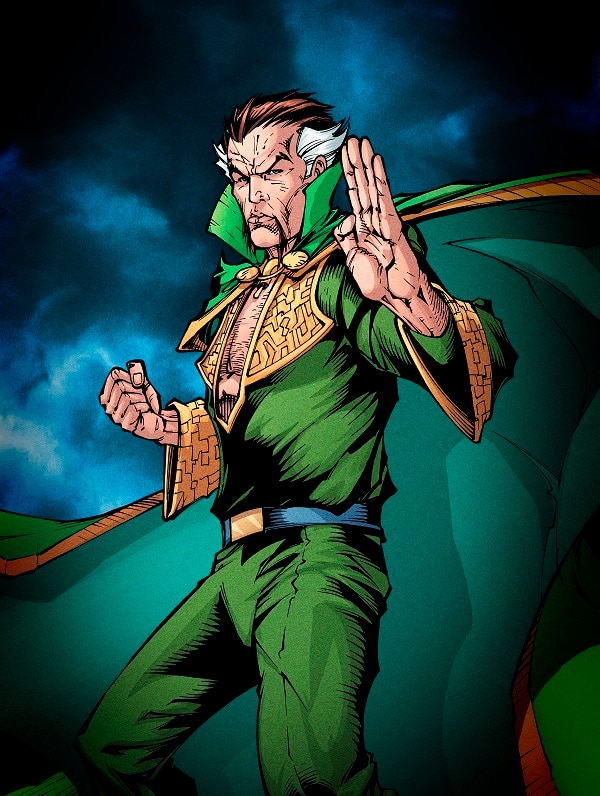 Gotham's take on the classic Batman villain has a connection to another recent adversary. As Bruce (David Mazouz) pulls the veil off the Court of Owls, he finds Ra's al Ghul is the enigmatic and powerful man pulling the strings. With his past shrouded in mystery, Ra's al Ghul uses cunning and deception to lay waste to his foes. As the leader of an international criminal organization known as the League of Shadows, Ra's al Ghul will prove himself to be Bruce's most dangerous adversary yet. 
#DCTV fans will know that this is the second time Ra's al Ghul has appeared in live action form on the small screen recently. Matt Nable embodied the role on Arrow and DC's Legends of Tomorrow.
As for Siddig, he's a popular character actor who has appeared in shows like Game of Thrones, Peaky Blinders and Star Trek: Deep Space Nine and should bring intelligence and strength to the recurring role. Look for Gotham to return to Fox on Monday, April 24th at 8 p.m. (7 p.m. CST) and for Siddig to make his first appearance sometime thereafter.
So, Gotham fans, what do you think about this bit of news? Are you ready to see the Demon's Head challenge the young Batman-to-be like he's never been challenged before?