This summer, fans got the news that the heroes of The CW's four #DCTV shows would be teaming up for a four-episode crossover event—the largest crossover so far for the network. Details regarding the crossover are rather scarce, but we do know a few things. We know the event will feature Supergirl, the Flash, Green Arrow and the time-traveling crew of the Waverider. (Heck, we've even been given our first look at it. Well, sort of.) We know the crossover's coming in the late fall, and that it will feature high stakes action, fun character interactions and incredible special effects.
And now we know who our heroes are facing—the Dominators.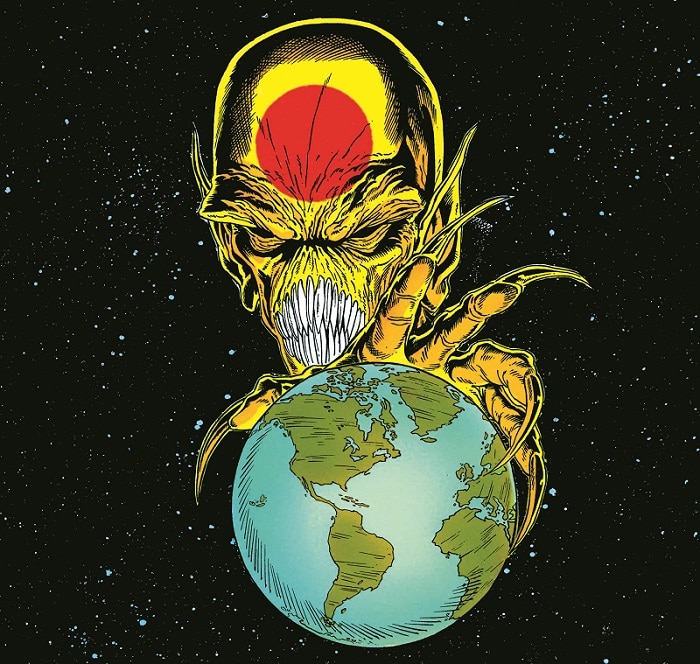 If you're unfamiliar with the extraterrestrial beasties, let us acquaint you. The Dominators are a sinister, technologically advanced alien race who view Earth's tendency to generate super-powered people as a sign that humans may essentially evolve to be genetically superior. So naturally, they decide to wipe us out before that ever becomes a problem.
This storyline largely played out in a three-issue comic crossover event called INVASION!, much of which was drawn by one Todd McFarlane.
"This year, for our mega 'Arrowverse' crossover, we're taking inspiration from a DC crossover from the late 1980s known as Invasion!, which featured an alien race called the Dominators, who'd previously vexed the Legion of Super-Heroes," explains Arrow and DC's Legends of Tomorrow Executive Producer Marc Guggenheim. "We're using cutting edge prosthetics and computer effects to achieve a feature film-quality look which is faithful to Invasion! artist Todd McFarlane's interpretation of the characters."
Here's another look at that interpretation: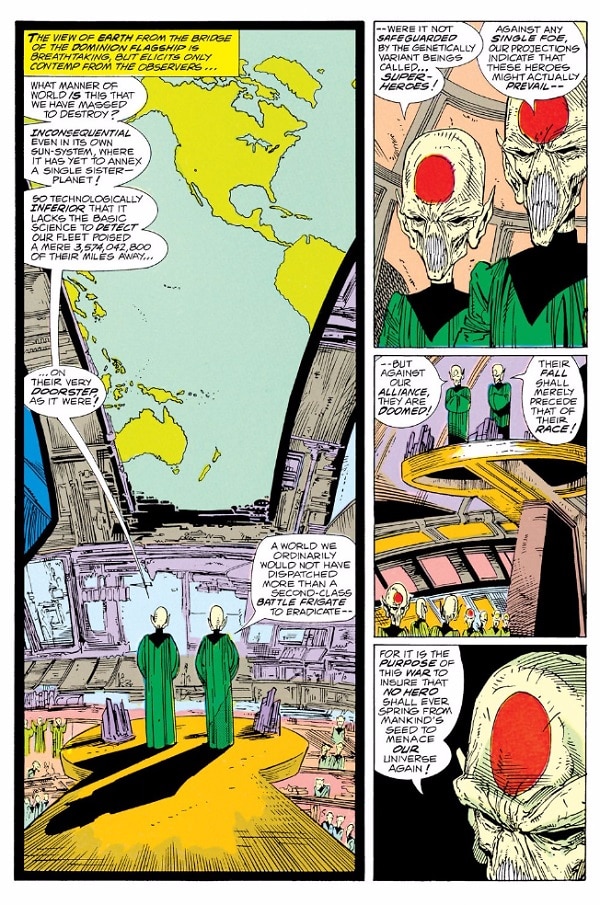 While the Dominators have appeared in animated DC movies and shows, this will be the first time we'll be seeing them in live action.
All right, #DCTV fans, sound off in the comments below. Are you ready to get Dominated?