These secrets won't bring about the end of the world.
Genesis is in full effect, and to stop Damien Darhk from plunging the world into darkness, Felicity reluctantly teams up with her father Noah to block the signal. While they scramble to punch keys, Oliver and Diggle venture into the ark to rescue Thea. But will saving the world be so easy? You probably know the answer to that question, but you might not know about these secrets:
Life in suburbia
A safe place

Want to carry on the conversation?  Aim your sights at #DCTV on Twitter and see what clues others have tracked down.
Don't peek behind the mask if you don't want to know any more. But of course you do and you will.

No Longer on the Map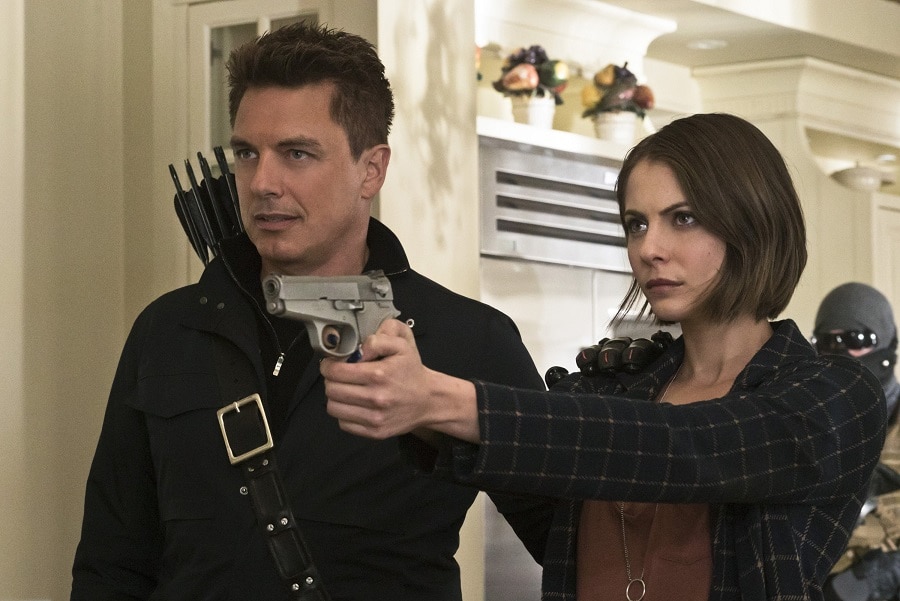 The first victims of Darhk's dastardly plan were residents of Havenrock, a suburb of Monument Point. The locale almost shares a name with a similarly located city in the comics. Havencroft appeared in JUSTICE SOCIETY OF AMERICA #46, penned by Arrow executive producer Marc Guggenheim. 
A Secretive Bunker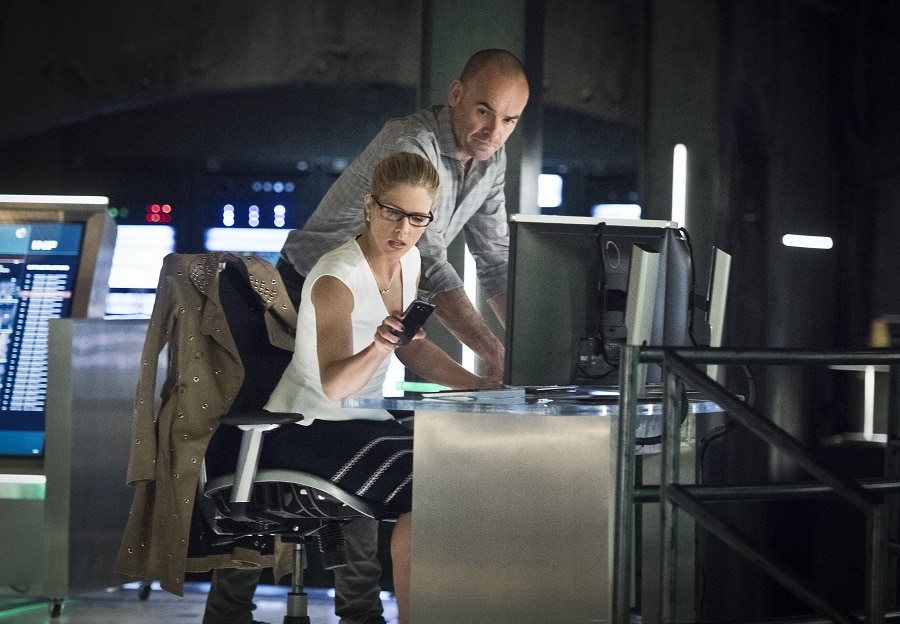 Diggle compares the bizarre ark Darhk has constructed to Mount Weather. That is, of course, a nod to the Mount Weather Emergency Operations Center located in Virginia. The facility is a safe house of sorts for high level government officials. The idea is that they'll be relocated to the bunker in case of a major national disaster.
Mount Weather also plays a key role in another Warner Bros. show on The CW, The 100. Though earth was rendered largely uninhabitable for a period of time in the sci-fi drama because of a nuclear explosion, some humans survived by hunkering down in Mount Weather.
See you next week! Please don't take any yellow pills.