Our secrets aren't nearly as dangerous as the ones kept on the show!
With Vandal Savage successfully captured, Rip turns his attention to the next steps. He doesn't make decisions everyone agrees with, but he eventually gets the team and their prisoner to Vanishing Point. But just when he thinks his job is done... While the legends-in-progress deal with problems like accelerated aging and brainwashed immortals, they encounter at least one secret.

Want to continue discussing #DCTV Secrets? Set your course for #DCTV on Twitter and see what clues others have found!
Stop traveling into the future now if you don't want to know more. But you know you want to keep going.

Like Father, Like Son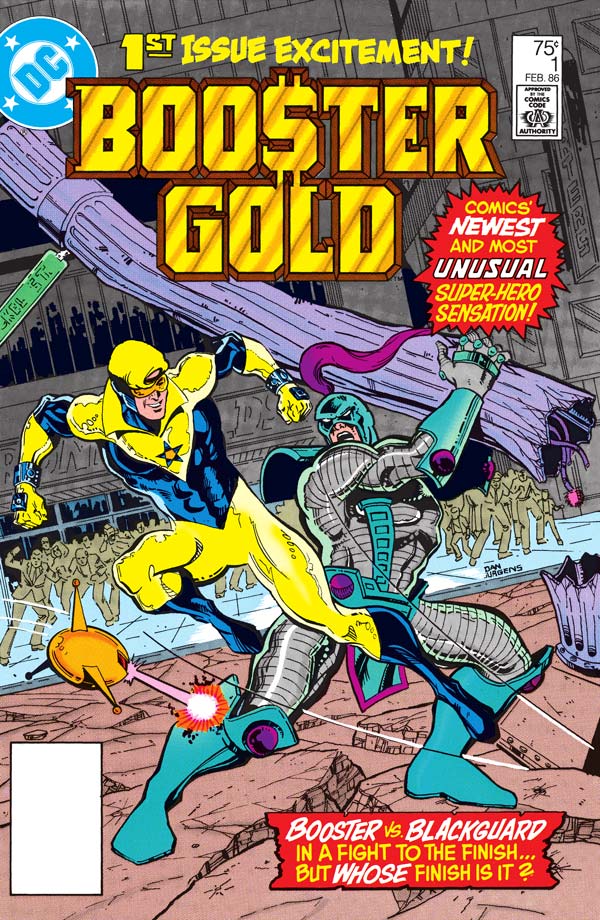 While Sara, Rip and Martin are plotting a course, they come across a place on the map called Jurgens Ridge. It's a reference to prolific creator Dan Jurgens. The writer and artist has worked on numerous stories for DC Comics and is responsible for creating Booster Gold. The time-traveling hero first appeared in BOOSTER GOLD #1.
Throughout the years, Booster has had different relationships with Rip Hunter in the comics. They have been peers and fellow time travelers, but in more recent continuity, Booster Gold is Rip Hunter's father. And in case you're wondering, the identity of Rip's mother hasn't been revealed.
By the way, did anyone else notice Heat Wave drinks a glass of what looks like blue milk?
Come back next week to see if Rip gets out of prison.