Fan favorite digital-first comic book series WONDER WOMAN '77 is spinning back into publication with chapter 14 available for download Monday, February 1st. Inspired by the classic TV series starring Lynda Carter, the comic book follows the Amazon princess and her alter-ego, government agent Dianna Prince, as she navigates the 1970s.
Critically acclaimed comic book writer Marc Andreyko returns to the series for chapters 14 and 15 and will be followed by a rotating cast of writers including Ruth Fletcher Gage and Christos Gage, Trina Robbins and more. The series will also feature multiple artists unique to each story arc including Richard Ortiz, Cat Staggs, and Staz Johnson, among others. New digital chapters will debut through spring 2016, leading up to the series' first print collection in June.
The new digital-first run kicks-off with a 2-part story titled Claymates. When Clayface finds himself crumbling and drying up, he seeks a cure by any means necessary. Cheetah gives him a tip on a new source of magical clay--the home of her main rival: Wonder Woman!
Here's a first-look at Chapter 14 written by Marc Andreyko, art by Richard Ortiz, colors by Romulo Fajardo Jr. and cover art by Nicola Scott with Annette Kwok: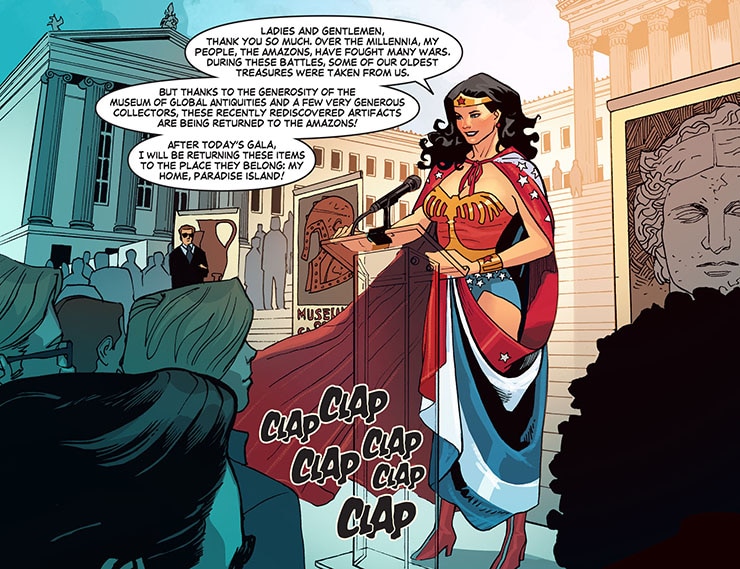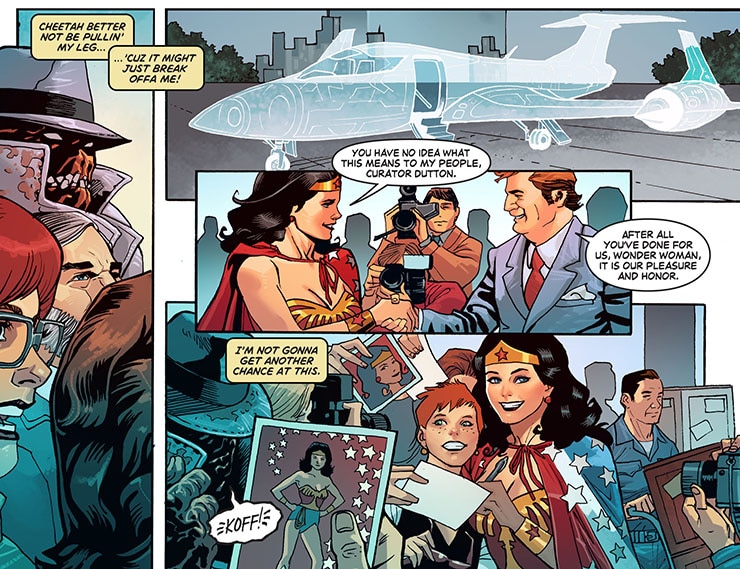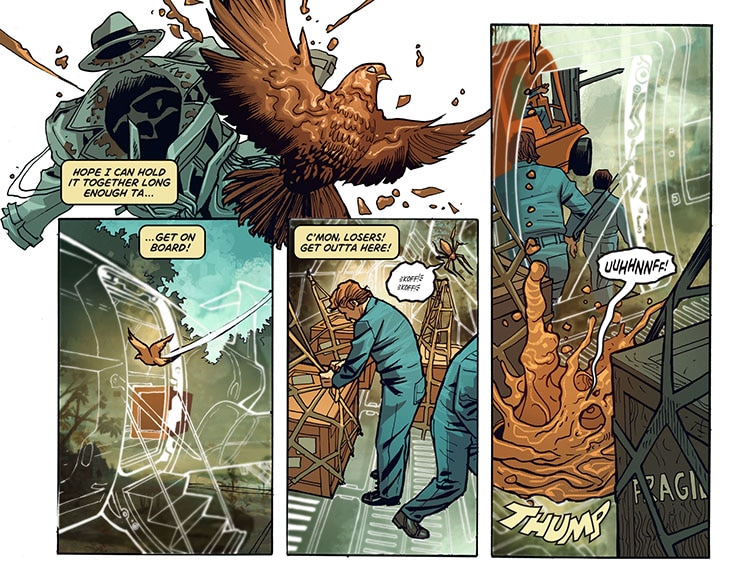 Chapter 14 will be available for download Monday via the DC Comics App, Readdcentertainment.com, iBooks, comiXology.com, Google Play, Kindle Store, Nook Store, and iVerse ComicsPlus.  
WONDER WOMAN '77 VOL.1, the first print collection of the series, hits stores June 15 and collects WONDER WOMAN '77 SPECIAL #1 and 2. See below for more information:
WONDER WOMAN '77 VOL. 1 TP
Written by MARC ANDREYKO
Art by DREW JOHNSON, MATT HALEY, JASON BADOWER, CAT STAGGS and others
Cover by NICOLA SCOTT
On sale JUNE 15 • 160 pg, FC, $16.99 US
Travel back to the sizzling '70s as the undercover Amazon Princess joins forces with special agent Steve Trevor to defend America against Cold War-era criminals. A search for an escaped Soviet scientist brings Wonder Woman to the hottest disco of the day, Studio 52, where a live stage act might prove more of a threat to Wonder Woman than the Russian Roller Derby girls out to bring the scientist home. This new title collects WONDER WOMAN '77 SPECIAL #1-2.