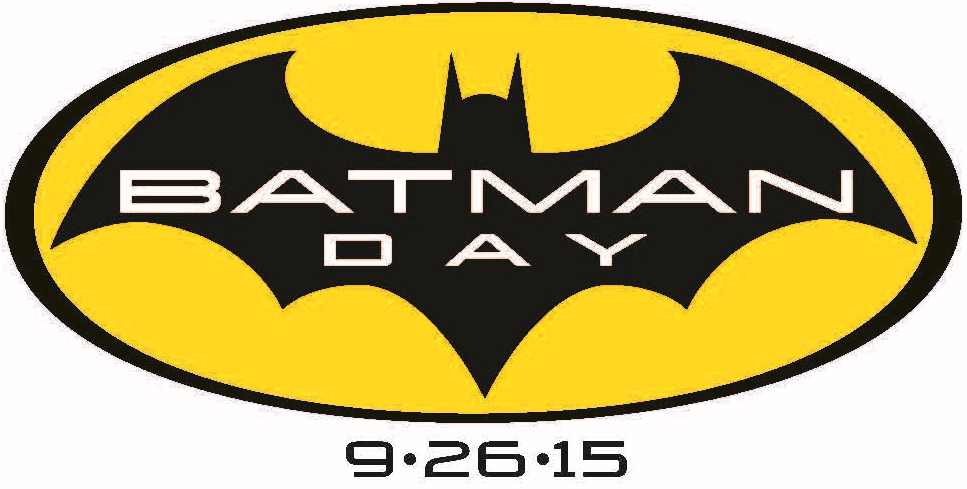 1,000 Batman Issues Available For $.99 Across All Digital Platforms In Celebration Of 'Batman Day'​
24-Hour eBook Sale Offers Top Batman Graphic Novels for $3.99 Each
In celebration of "Batman Day" on Sept. 26, DC Comics is offering 1,000 Batman titles for digital download for $.99 each for one week only, September 22-28. To further mark the "Batman Day" celebration, DC Comics is launching a 24-hour eBook sale on Sept. 26, offering essential Batman graphic novels for only $3.99 each.
With 1,000 Batman titles available, fans of the Caped Crusader will be able to choose from 35 issues of Scott Snyder and Greg Capullo's bestselling run on BATMAN, all 52 issues of BATMAN ETERNAL and SUPERMAN/BATMAN by Jeph Loeb and Ed McGuinness, the first 8 issues of GRAYSON, the first 6 issues of GOTHAM ACADEMY, the first 6 issues of Brenden Fletcher, Cameron Stewart and Babs Tarr's run on BATGIRL, ALL STAR BATMAN AND ROBIN, THE BOY WONDER by Frank Miller and Jim Lee, over 150 issues from the original BATMAN series, BATMAN: THE LONG HALLOWEEN and BATMAN: DARK VICTORY by Jeph Loeb and Tim Sale, more than 40 issues from the ongoing DETECTIVE COMICS and much, much more.
The following Batman graphic novels will be available for $3.99 each as eBooks for 24-hours only on Sept 26: THE KILLING JOKE (DELUXE EDITION), BATMAN: THE COMPLETE HUSH, BATMAN VOL.1: THE COURT OF OWLS, BATMAN VOL.3: DEATH OF THE FAMILY, BATMAN: EARTH ONE, BATMAN: THE LONG HALLOWEEN, JUSTICE LEAGUE VOL.1: ORIGIN, BATMAN ARKHAM ASYLUM 25TH ANNIVERSARY, NIGHTWING VOL. 1: TRAPS AND TRAPEZES, BATMAN ETERNAL VOL. 1, BATMAN ETERNAL VOL. 2, HARLEY QUINN VOL. 1: HOT IN THE CITY, BATMAN & ROBIN VOL. 1, BORN TO KILL, BATMAN: ARKHAM KNIGHT VOL. 1, BATMAN '66 VOL. 1, GRAYSON VOL. 1: AGENTS OF SPYRAL, BATGIRL VOL.1: THE BATGIRL OF BURNSIDE, GOTHAM ACADEMY VOL. 1: WELCOME TO GOTHAM ACADEMY.
 
Participating digital retailers include Comixology, Amazon, Google Play, Barnes & Noble NOOK, Apple iTunes and iVerse. For more information, visit the Batman Day website www.dccomics.com/batmanday.