With a new year on the horizon and the holidays upon us, it's a good time to take a look back at 2014 to remember and remark upon a few of its key DC Entertainment moments. Some of these moments played out on the comic book page or the screen, others were real-life happenings that shaped what we'll be reading and seeing over the years ahead. If you're a DC Comics fan or just an entertainment fan in general, they all mattered. It's been a great year full of both ups and downs, but these are the big ones. These are our DCComics.com "Ten Moments that Mattered" for 2014.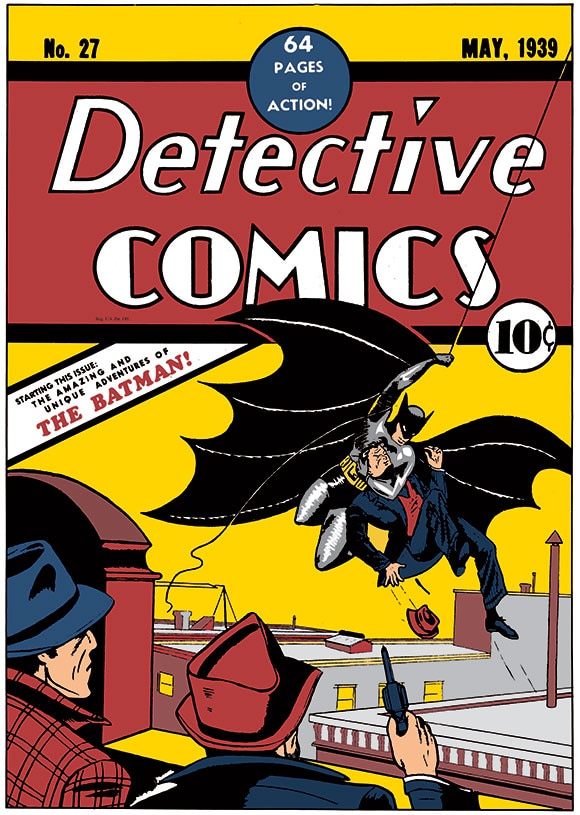 The Dark Knight looks pretty darn good for a septuagenarian.
While it's true that Batman isn't one for celebration, you can't really make the same claim about his fans. This year, millions of them worldwide saw fit to celebrate and honor the legacy of one of the greatest characters in entertainment as the Dark Knight commemorated his 75th Anniversary. From the extra-sized, star-studded release of The New 52's Detective Comics #27 to the massive success of the latest LEGO Batman video game (fueled by his scene stealing appearance in this year's The Lego Movie) to the debut of the hit new TV series Gotham, it was a banner year for the Dark Knight.
But that was just the beginning.
Warner Bros. debuted two original anniversary shorts—one directed by DC animation stalwart Bruce Timm and one directed by comic book legend Darwyn Cooke. DC Collectibles launched a highly anticipated line of action figures based on the seminal Batman: The Animated Series. Warner Bros. Home Entertainment released the long-awaited '60s-era Batman television series on Blu-ray and DVD. DC Comics published Batman Eternal, the first weekly DC comic book devoted to a single super hero. The United States Postal Service released a set of Batman 75th Anniversary stamps. WonderCon, San Diego Comic-Con and New York Comic-Con hosted special Batman panels featuring luminaries like Frank Miller, Kevin Conroy, Jim Lee, Kevin Smith, Adam West, Bruce Timm and others who had helped to shape the character.
However, perhaps the most noteworthy moment of all had to have been July 23rd. While Batman's anniversary was commemorated all year, DC Entertainment declared July 23rd to be Batman Day, releasing a free special edition Batman comic book along with other swag inspired by the Caped Crusader. Retailers took the idea and ran with it, throwing parties that drew lines of fans that extended down the street. Fans took to social media to wish the Dark Knight a happy 75th. Websites wrote about Batman Day, newscasts reported about it and celebrities tweeted about it.
If there was ever any doubt over whether Batman was still popular and culturally relevant after 75 years, it evaporated in an instant. It appears that three quarters of the way through his first century, Batman is still very much in his prime.
Be sure to check DCComics.com again tomorrow for another moment that mattered in 2014.