When we announced The New 52 back in 2012, the focus was understandably on the comics. Fifty-two first issues is an impressive feat.  But it didn't take long for The New 52 to permeate into other areas of the business, like DC Collectibles. After all, we love reading and watching super heroes fight, but we're not ashamed to admit that we still like making them fight and there's no  better way to do that than with a nice set of action figures. (You could do it with our statues as well, but we REALLY don't recommend that. Seriously, don't. "It shattered when trying to punch my Bane statue" is NOT a valid reason for a refund.)
Speaking of nice sets of action figures, have you seen our line of figures based on The New 52? You have if you were at San Diego Comic-Con this weekend and picked up our newest collectibles portfolio. It includes a full checklist of the entire line.
Oh, did we say the entire line? We meant ALMOST the entire line. Also over the weekend, we announced the newest action figure to join the New 52 ranks—Poison Ivy! Sound familiar? It should since you helped choose her. Yes, we're pleased to reveal that our DC Comics – The New 52: Poison Ivy Action Figure will be in stores summer 2015. But feel free to take a gander at her now.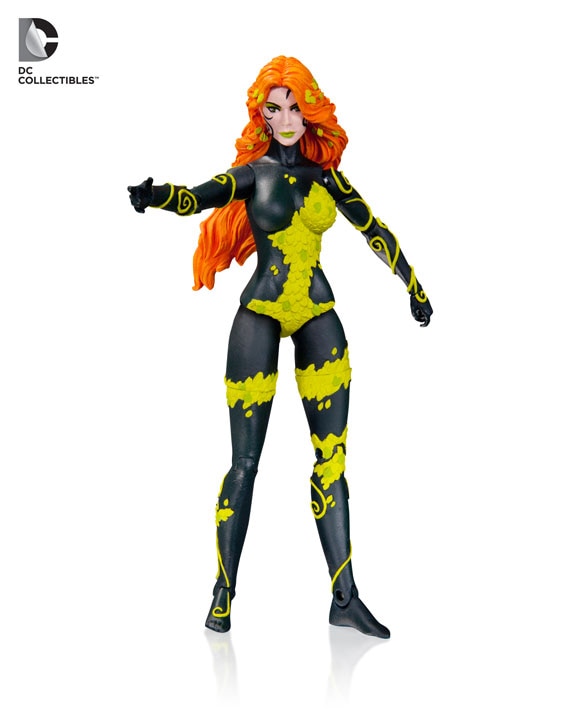 Thanks for making the New 52 line so successful, and double thanks to everyone who attended our SDCC panel or stopped by the booth to say hi. You're why we're able to do what we do, and we never forget that. See you in a week!