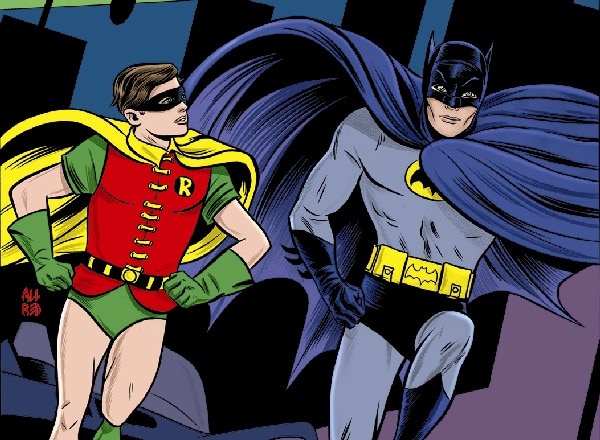 The popular 60s-era Batman television show starring Adam West and Burt Ward as the Dynamic Duo is finally getting a home entertainment release.
The news came via an unusual, but appropriate, source. Longtime comic book fan and TV personality Conan O'Brien.
Very excited @WBHomeEnt is releasing the Batman '66 Complete TV Series in 2014! The seat smells like Adam West: http://t.co/cqWjlpW1Gn

— Conan O'Brien (@ConanOBrien) January 15, 2014
The date of release is as yet unknown, but with Batman more popular than ever, the Batman '66 comic book in stores and Batman celebrating his 75th year as a pop culture icon this year, the timing couldn't be better.
More to come…