Did you know that you no longer have to wait till Wednesday to read a brand new DC comic? From the early adventures of a still-developing Superman to epic-scale action set far in our future to vastly imaginative Batman tales spun by some of the best creators in comics, you can find the action you crave starring the characters you love Monday through Friday, and you don't even need to leave your living room to do it. (Also, be sure to read to the end of the article to find out how you can win a free download of each day's title!)
We wrap up our week of Digital First spotlights with a look at SMALLVILLE SEASON 11, a near-weekly title that takes off right where the popular CW show left off and focuses on Clark Kent's early experiences as Superman. Even better, Clark's adventures are penned by none other than Bryan Q. Miller, the former writer and executive story editor of the TV series. Smallville Season 11 recently wrapped up its first "episode," and today launches into an exciting new one that will (for the first time in the show's history) bring Superman face-to-face with a certain legendary Caped Crusader.
Here's what Bryan had to say about the series and why it's a must-read for fans of the show and fans of Superman:
"Smallville Season 11 – your one-stop shop for not only a weekly continuation of the long-running television series, but all the classic Superman goodness you can ask for, with a few twists thrown in for good measure. Clark Kent and Lois Lane, perpetually engaged? Check. Oliver Queen, openly operating as the Green Arrow, married to none other than Smallville's own Chloe Sullivan? Check. Lex Luthor, resurrected from the dead with none of his memories, but with a major grudge against Superman? Double check. Oh yeah… and through some whack-a-doo fake science cooked up by yours truly, the consciousness of Lex's half-sister is rolling around in that beautiful bald head of his. You know… like you do.

When we wrapped our 12-week premiere, 'Guardian,' our ensemble was adrift in a sea of drama.  Luthor managed to lace Superman with a radioactive isotope – his satellites can follow the boy in blue everywhere he goes. Which means Clark can't go home to Lois, or back to the farm, without leading Lex straight back to his secret. Chloe and Oliver tracked a downed spacecraft only to learn that it wasn't from space at all… It contained Chloe's doppleganger from an alternate Earth. With her dying breath, Alternate Chloe relayed that Earth 2 had been destroyed, victim to something called 'The Crisis.'

'Detective' picks up three weeks after our last chapter's bittersweet conclusion. As Lois and Clark struggle to deal with their Luthor-imposed change in status quo, a storm is brewing in a rainy, industrial pit of a city – Gotham. That's right. After ten years of waiting, Smallville finally gets a visit from Batman. The Batman. Not Bruce Wayne (and lots of talk about bats as we revel in not-so-subtle allusion). No… we get Batman, almost a decade into waging his war on crime. He's got toys. He's got skills. He's got anger. And he's got a partner – our female Nightwing, Barbara Gordon. Superman, Batman, Green Arrow, Nightwing, Lex Luthor, Lois Lane and a heap of villains. All for 99 cents a week!"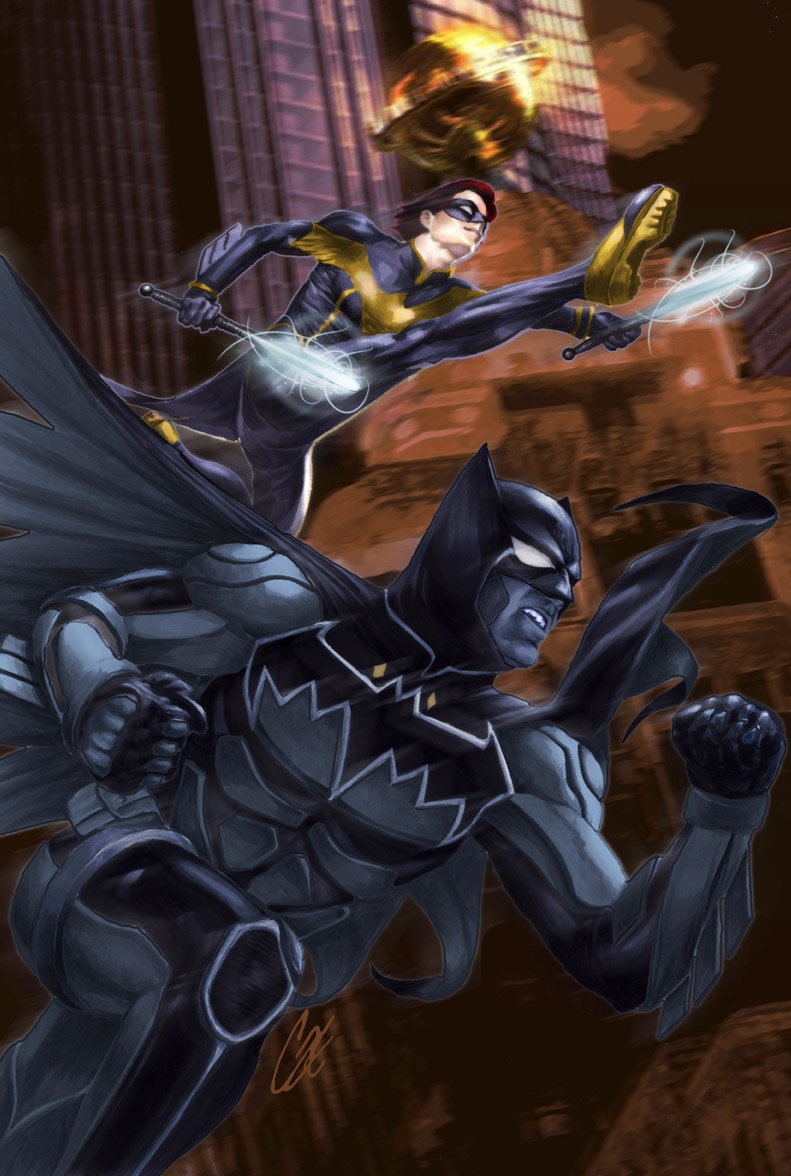 The cover for Smallville Season 11 #13-15 (Art by Cat Staggs)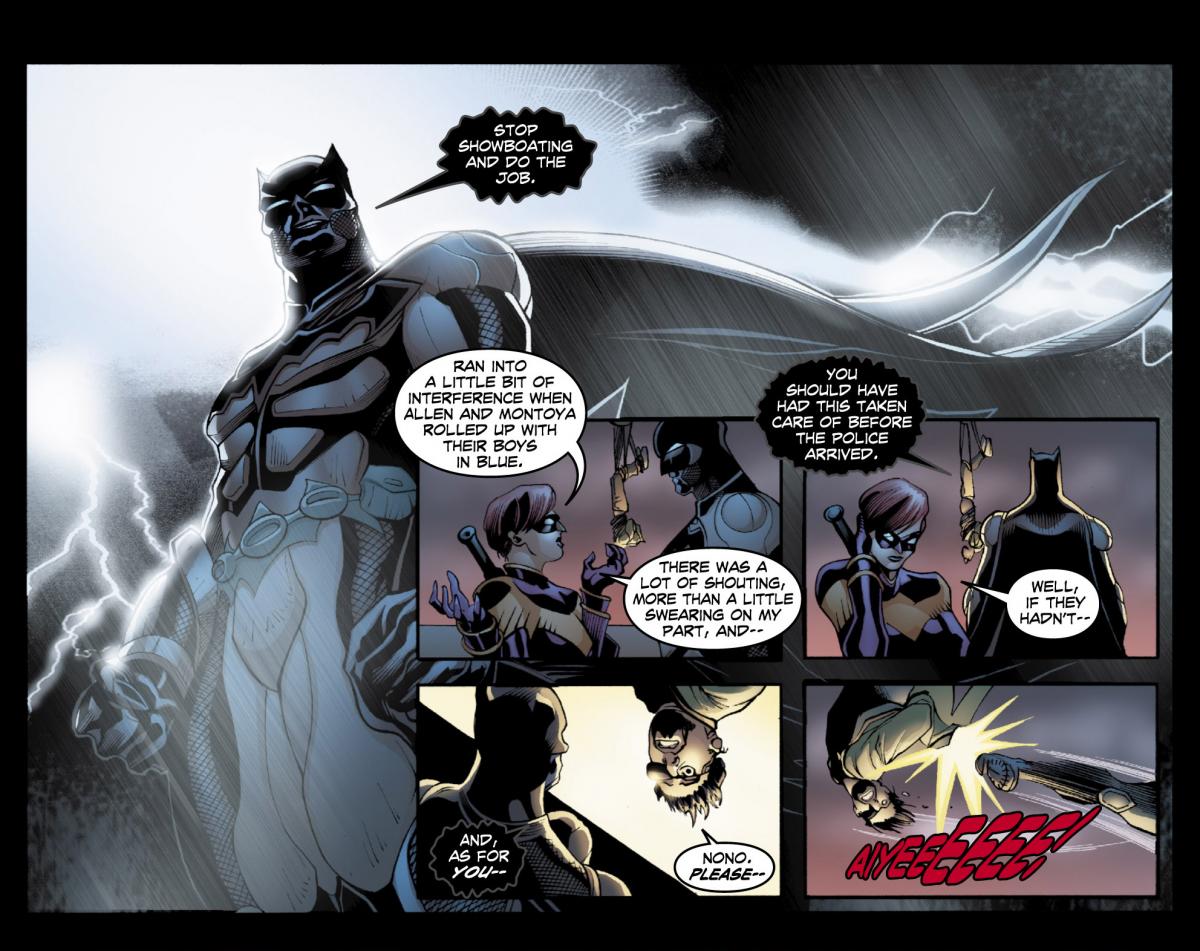 Interior page from Smallville Season 11 #13 (Art by Chris Cross and Marc Deering)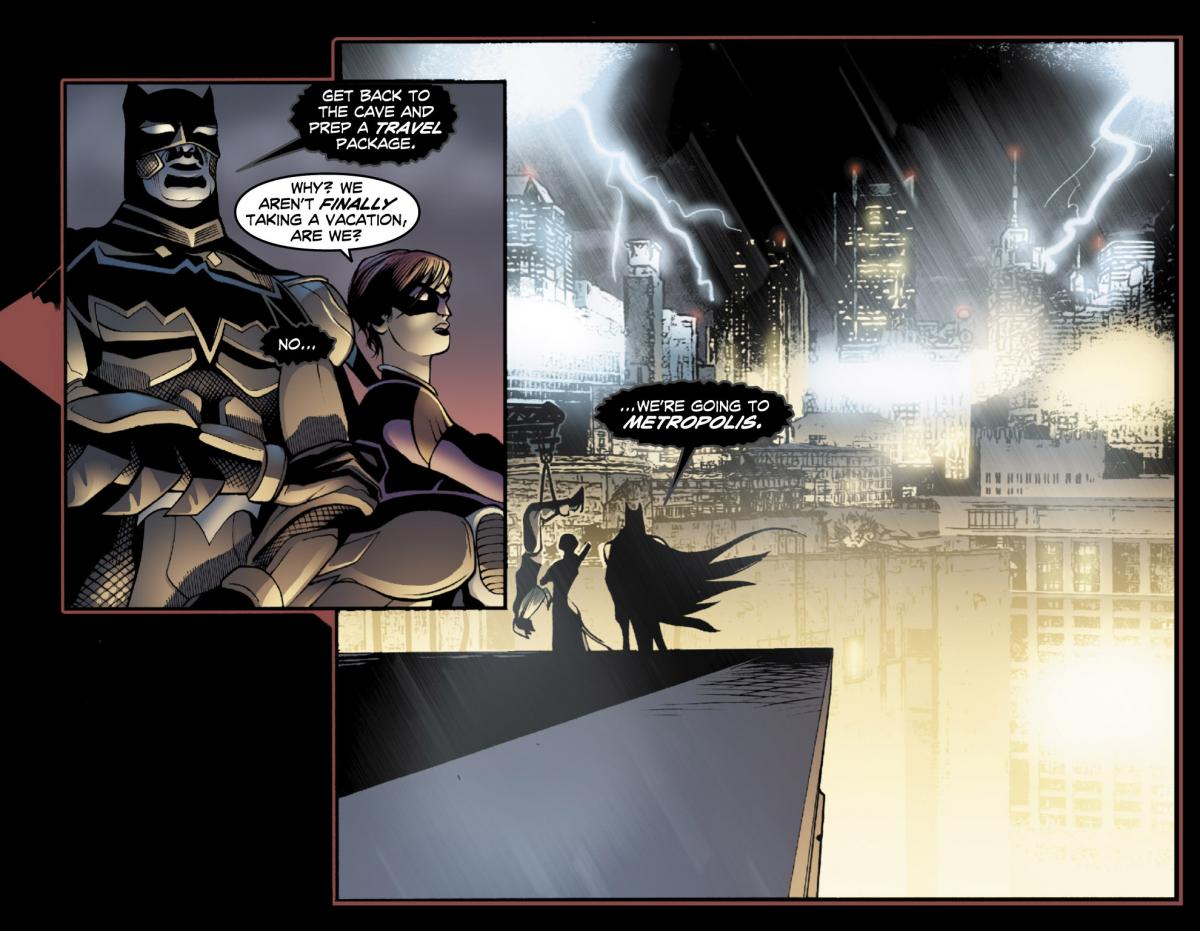 Interior page from Smallville Season 11 #13 (Art by Chris Cross and Marc Deering)
***
The first chapter of "Detective," the latest Smallville Season 11 storyline, hits our digital shop today. But if you've never read Smallville Season 11, we're giving you a chance to download the debut issue on us. For today only we will be giving away 50 promotional codes on Twitter that will allow you to download the first chapter of Smallville Season 11 for free.
Here's what you have to do to enter:
1) If you're not already doing so, be sure to follow @DCComics on Twitter.
2) Simply tweet or retweet the following, "Retweet for your chance to win a free digital download of Smallville Season 11. #dcdigital http://bit.ly/RSbFNk"
That's all there is to it! At 5pm PST today, 50 tweeters will be chosen at random and direct messaged a redemption code for a free copy of Smallville Season 11 #1 that can be entered at http://www.readdcentertainment.com/redeem. (You'll need a Comixology account to download your free copy.) Good luck and mind the cape!
Click here for the giveaway terms and conditions.