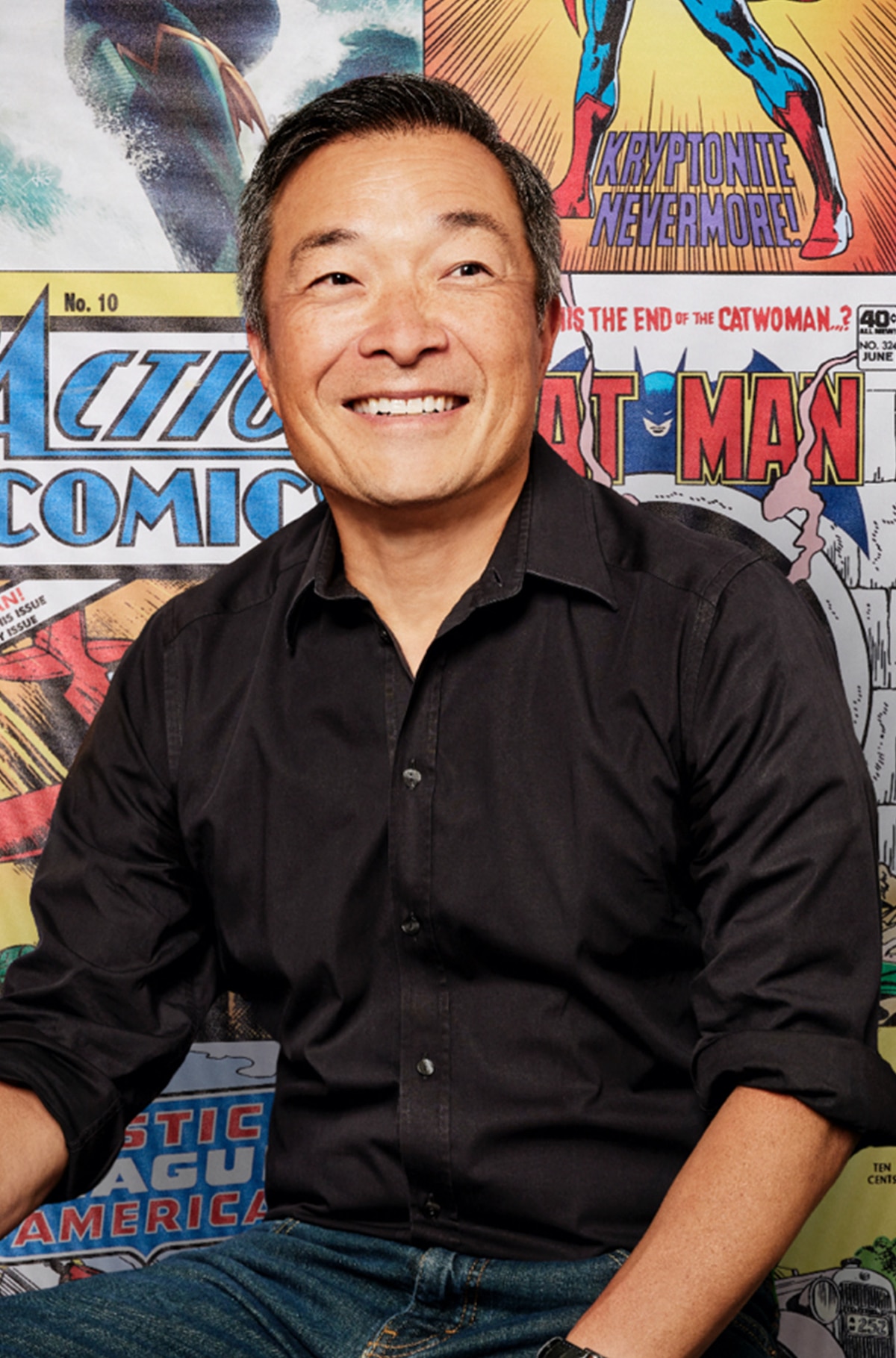 Jim Lee
Jim Lee, a world-renowned comic book artist, writer, editor and publisher, is currently Chief Creative Officer of DC (DC) and Publisher for the company.
Known for his incredibly detailed and dynamic artistic style, Lee is one of the most revered and respected artists in American comics. A veritable legend in the industry, he has received numerous accolades and recognition for his work, including the Harvey Special Award for New Talent in 1990, the Inkpot Award in 1992, and the Wizard Fan Award in 1996, 2002 and 2003.
Prior to his current post at DCE, Lee served as Editorial Director, where he oversaw WildStorm Studios and was also the artist for many of DC Comics' bestselling comic books and graphic novels, including ALL STAR BATMAN AND ROBIN, THE BOY WONDER, BATMAN: HUSH, and SUPERMAN: FOR TOMORROW. He also serves as the Executive Creative Director for the DC Universe Online (DCUO) massively multiplayer action game from Sony Online Entertainment (SOE).
Jim Lee was born in Seoul, South Korea in 1964 but moved with his family to St. Louis, Missouri when he was young.  After graduating cum laude with a BA in Psychology from Princeton University in 1986, he started his professional career at Marvel Comics where his work on the X-Men continues to hold the all-time sales record for single-issue sales at an incredible 8 million copies sold in one month.
In 1992, he started his own production company, WildStorm Productions, and co-founded Image Comics, an independent comics company that quickly grew to become the third largest North American publisher.  Two of his creations, WILDCATS and GEN 13, saw life beyond comics as a CBS Saturday morning cartoon and as a DTV animated movie distributed by Disney, respectively.  In 1998, DC Comics purchased WildStorm Productions and Lee left Image Comics to join the DC Entertainment creative team.
In 2010, Titan Books released the 300-page artbook of Jim Lee's DC Comics work titled ICONS: THE DC & WILDSTORM ART OF JIM LEE. In 2011, Lee was integral in the launch of DC Entertainment's NEW 52 initiative, designing the new, more contemporary costumes for some of the DC universe's most iconic characters, including Batman, Superman and Wonder Woman.