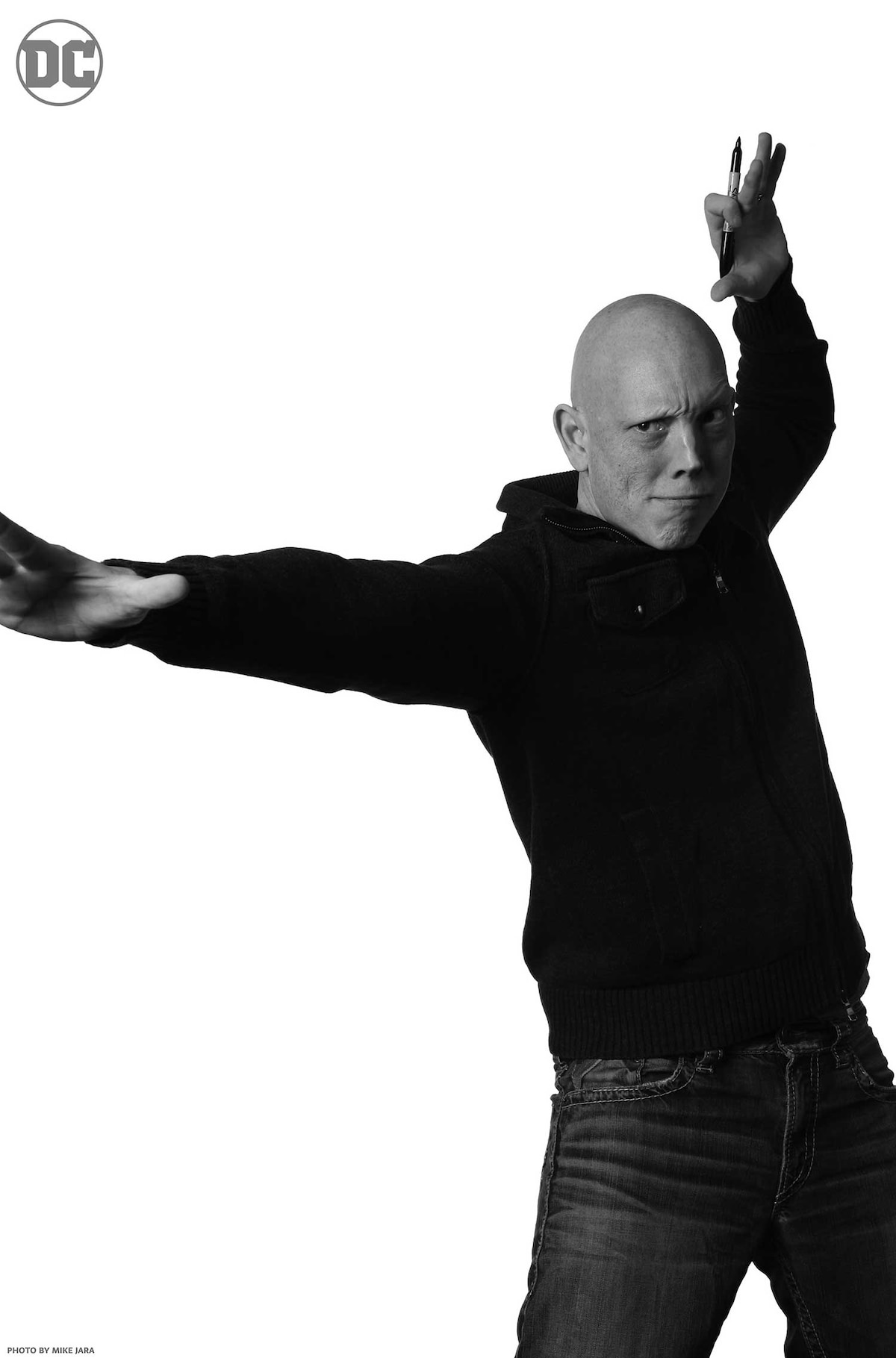 David Finch
David Finch began his comics career at Top Cow Productions in 1995, where he assisted creator/artist Marc Silvestri on Cyberforce before graduating to full-time penciller on the title in 1996. After co-creating the title Ascension and penciling the first four issues of Aphrodite IX for Image Comics, Finch moved to Marvel Comics where he went on to illustrate acclaimed runs of Ultimate X-Men, The New Avengers, Moon Knight and Ultimatum. 
In 2010, he was lured to DC Comics by the siren call of the Caped Crusader and began his career there with contributions to the landmark BATMAN #700 and then as penciler of BATMAN: THE RETURN.  He then began writing and drawing the ongoing series BATMAN: THE DARK KNIGHT. After an 18 issue run on that title, Finch moved on to his current assignments; working with writer Geoff Johns first on JUSTICE LEAGUE OF AMERICA and currently on FOREVER EVIL, the first universe wide crossover of The New 52.
A proud Canadian, he makes his home on the snowy steppes of Ontario.