At today's Gotham publishing panel, San Diego Comic-Con fans got some unique insight into what makes Gotham City such a great place to tell stories, courtesy of some DC's most popular storytellers, and DC Executive Editor Ben Abernathy.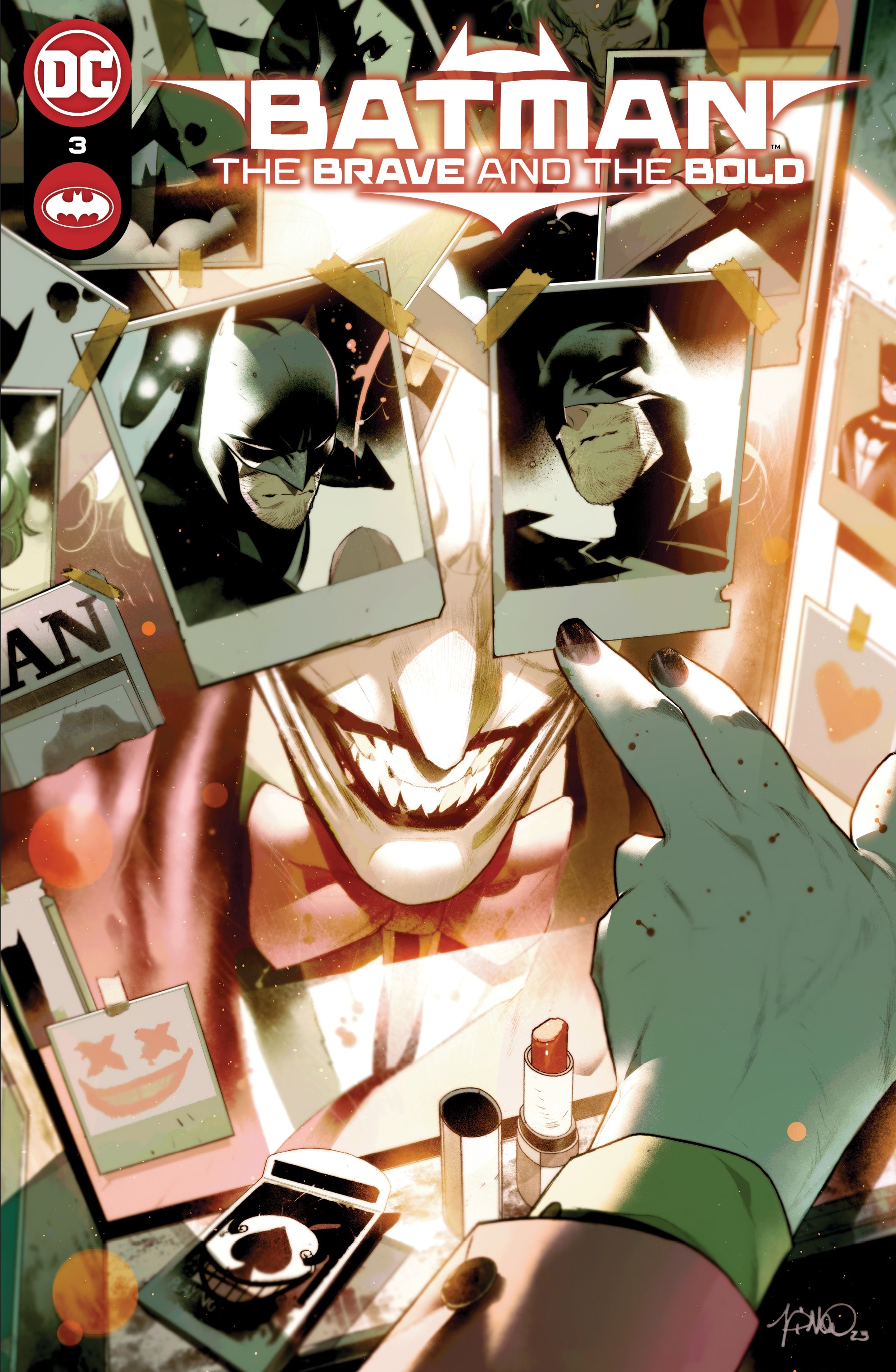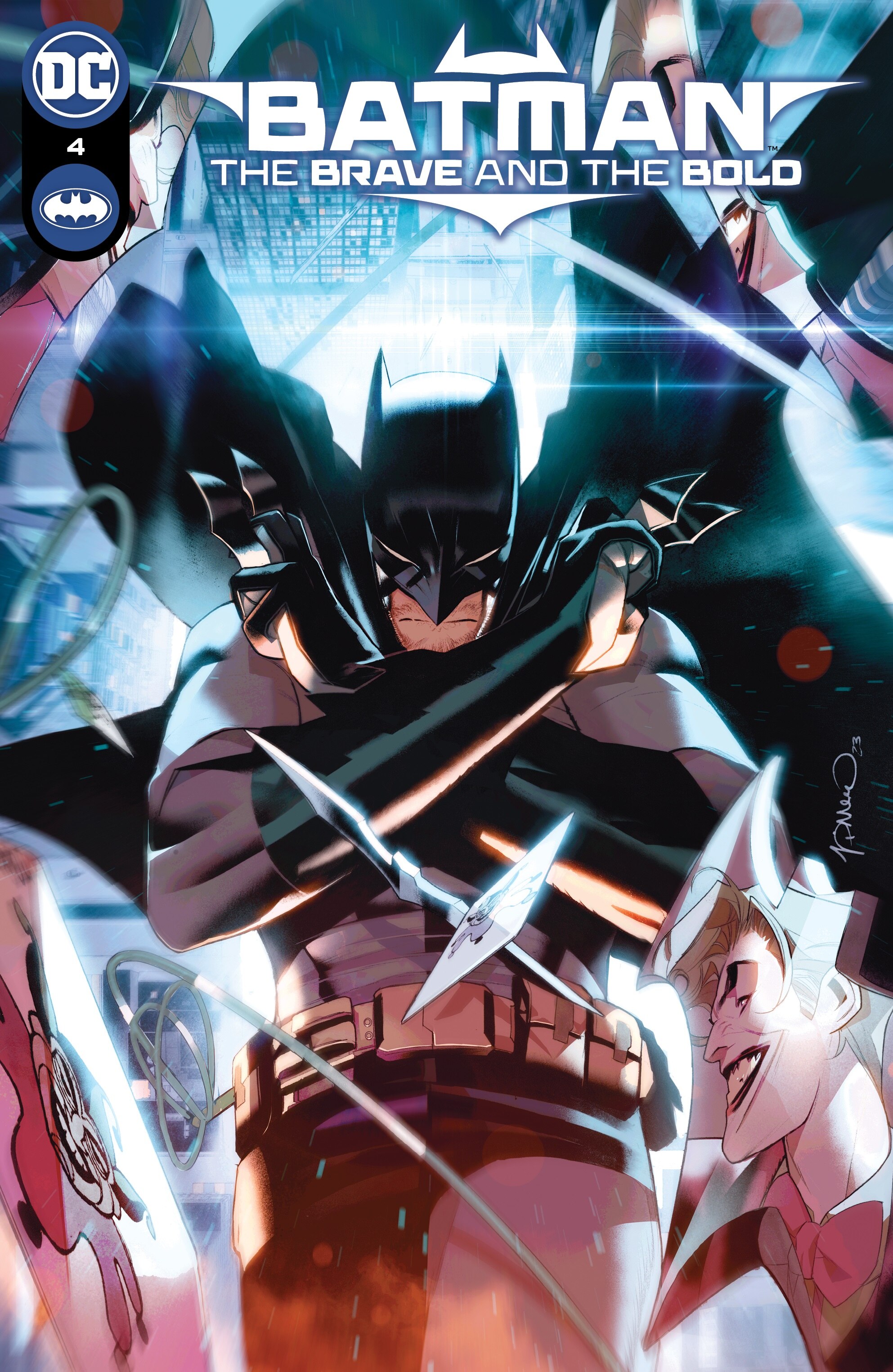 Tom King Talks About the First Meeting Between Batman and The Joker
In "The Winning Card" from Batman: The Brave and The Bold, Tom King and Mitch Gerads are delving into Batman's early days as Gotham's protector. In the process they've created one of the most harrowing and chilling versions of The Joker ever seen in comic books. King shared with Abernathy and the fans the reasons behind retelling this epic meeting between Batman and The Joker, along with the inspirations that make this version of the Joker so scary, and the use of silent movie intertitle cards as a storytelling device. King also talked about how he sees The Joker and what he means to him as a writer, and if he believed that "The Winning Card" is the definitive Joker story.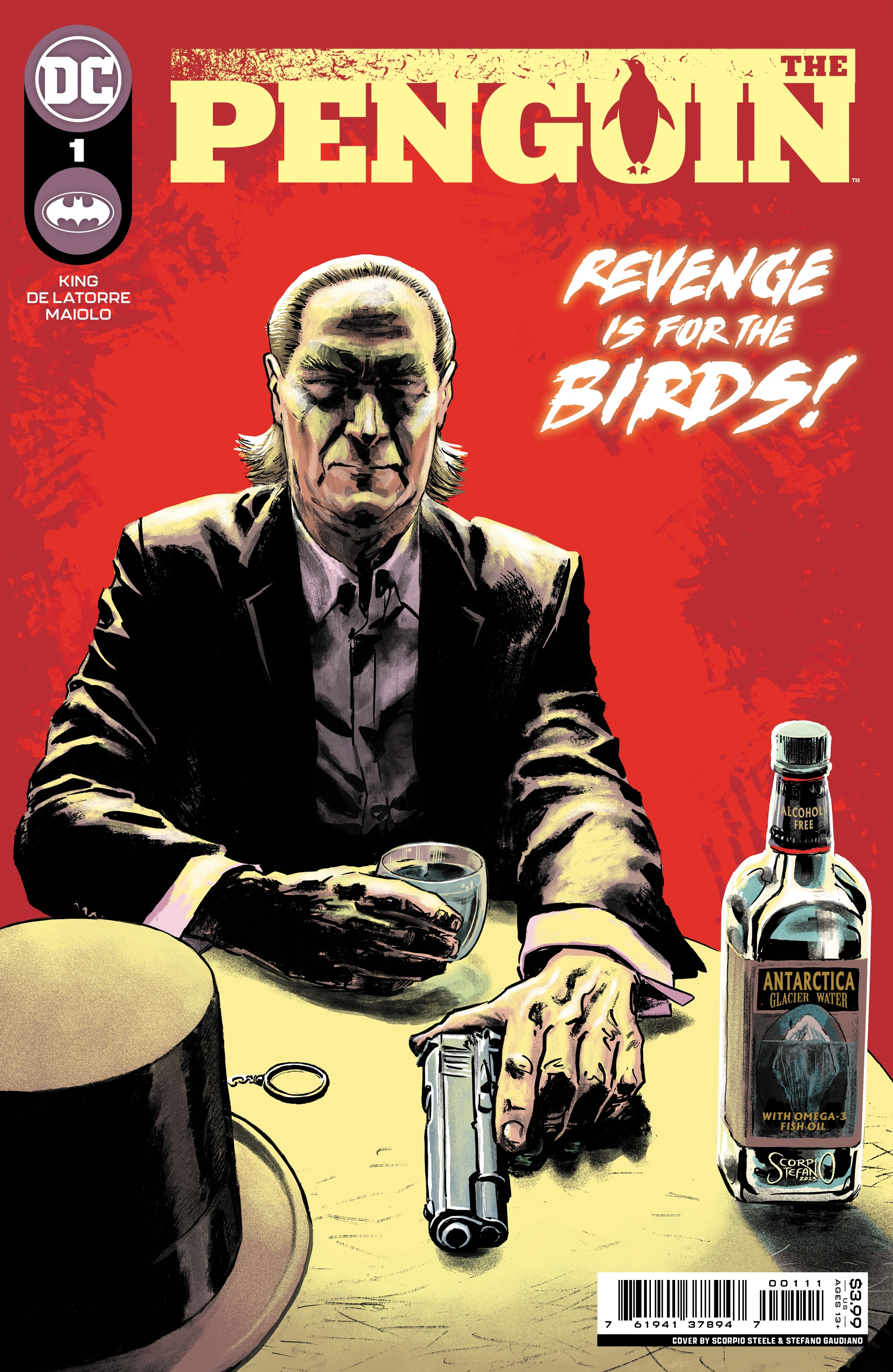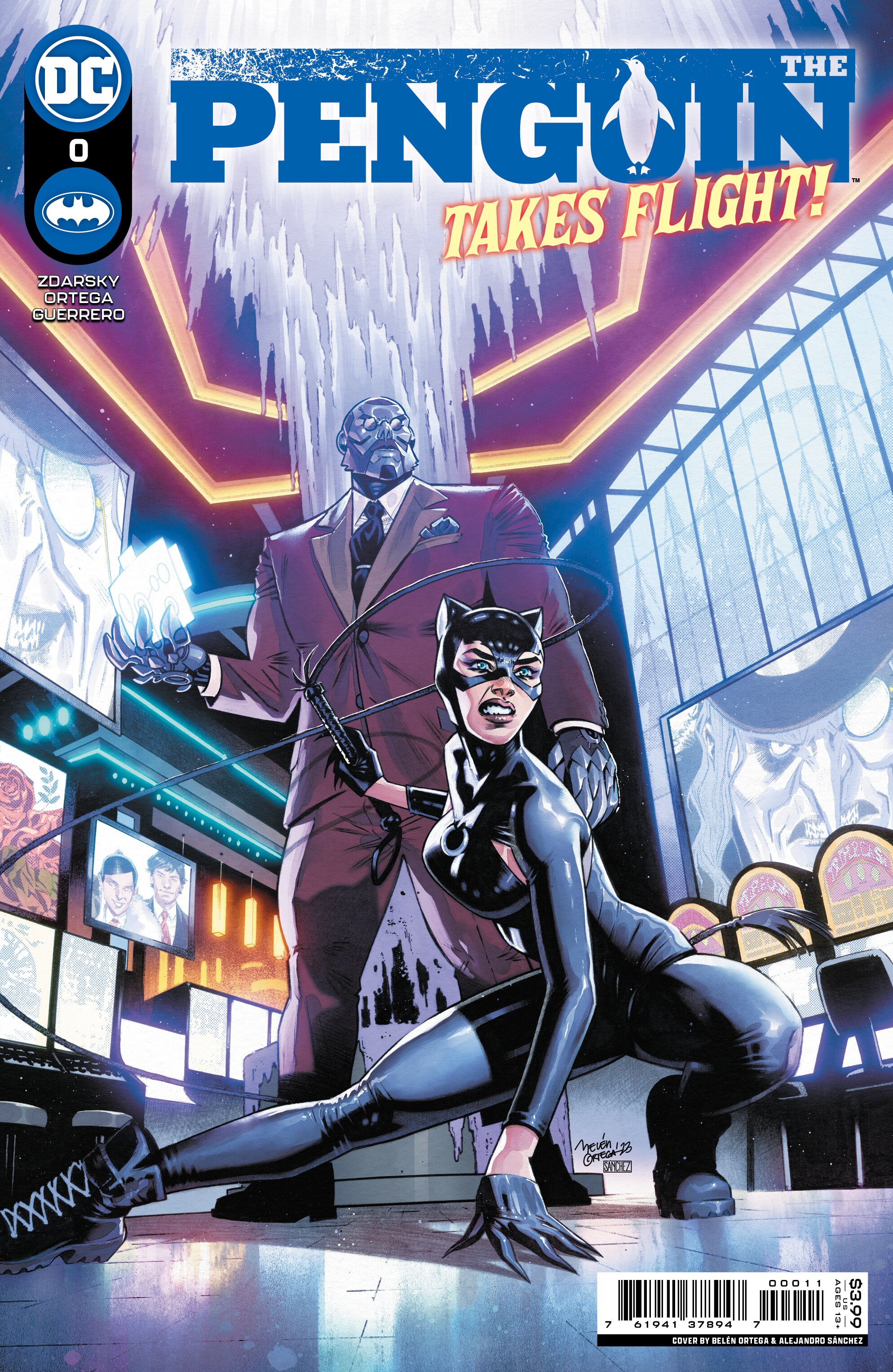 Tom King and Belen Ortega Talk The Penguin's Return to Gotham
King also talked about his plans for The Penguin as his new ongoing series with artist Rafael De La Torre launches August 22. King teased a little about the series, including why he's taking The Penguin out of a quiet, low-key life as a florist in Metropolis (after faking his death in Batman) back to Gotham City's criminal underworld, and who's pulling the strings. The award-winning writer also talked about working with artist De La Torre in his DC debut and what makes him the ideal artist for this story, and whether The Penguin will cross paths with his children, Aidan and Addison Cobblepot, now that they've taken over his criminal enterprise in Gotham.
Batman artist Belén Ortega joined King on the dais to talk about the backup stories she provided art for from Chip Zdarsky's epic "Failsafe" story arc, which will be collected in The Penguin #0, a three-part collection of the backup stories from Batman #125 - #127, available August 15. Ortega spoke about working with Zdarsky on these backup stories and Batman #136, and if he told her just how much he told her about the stories would set up the new series by King and De La Torre.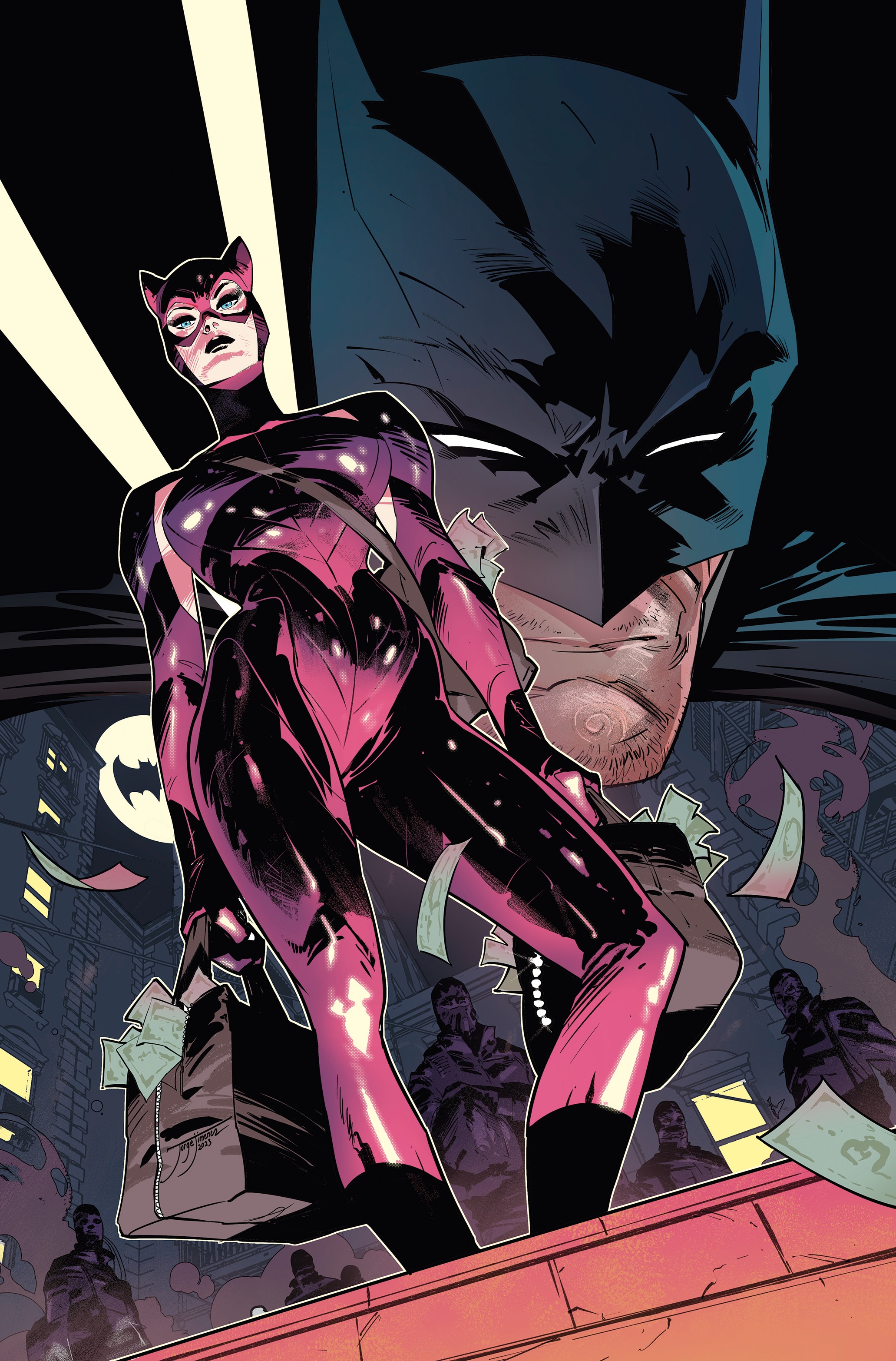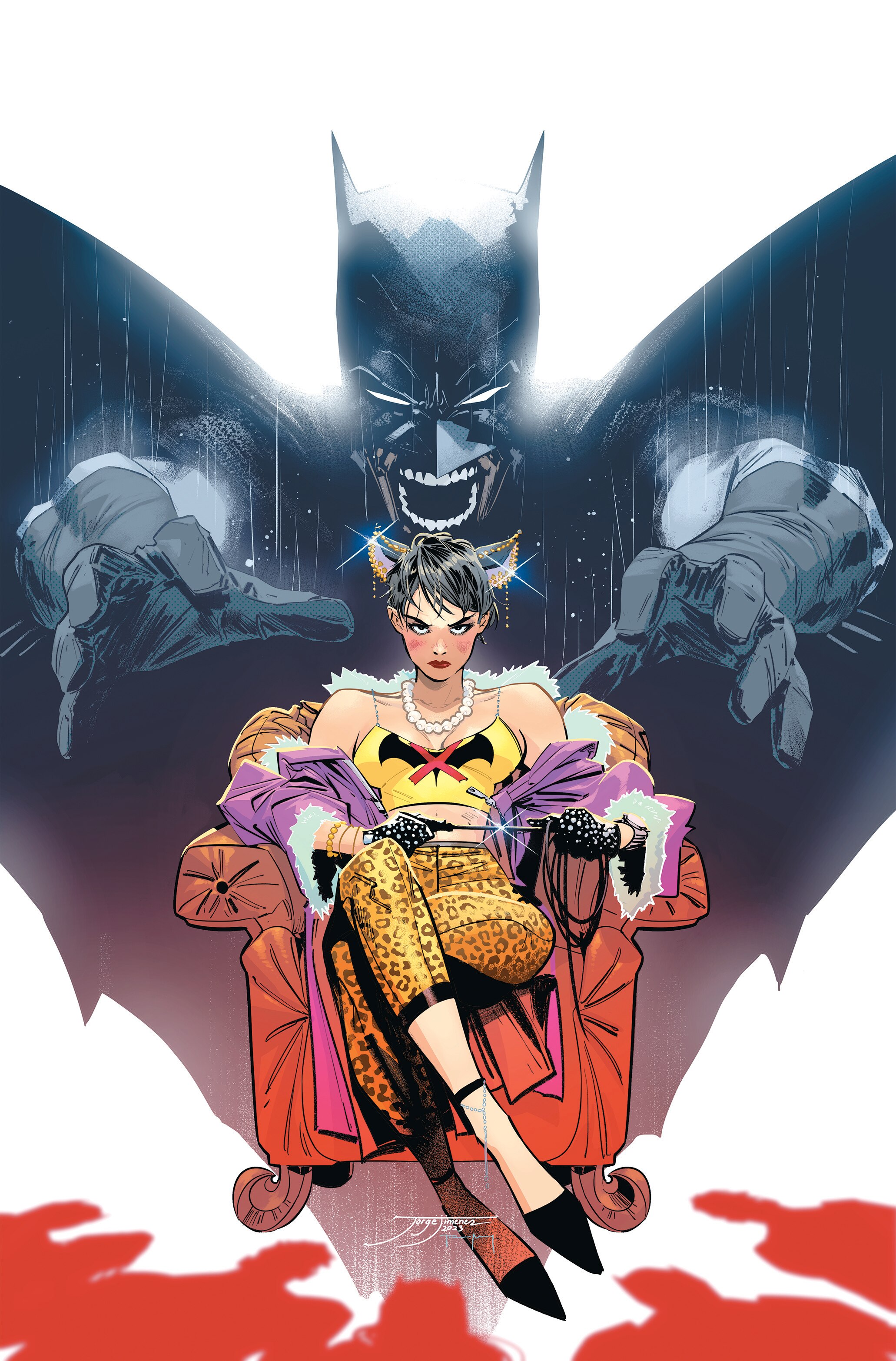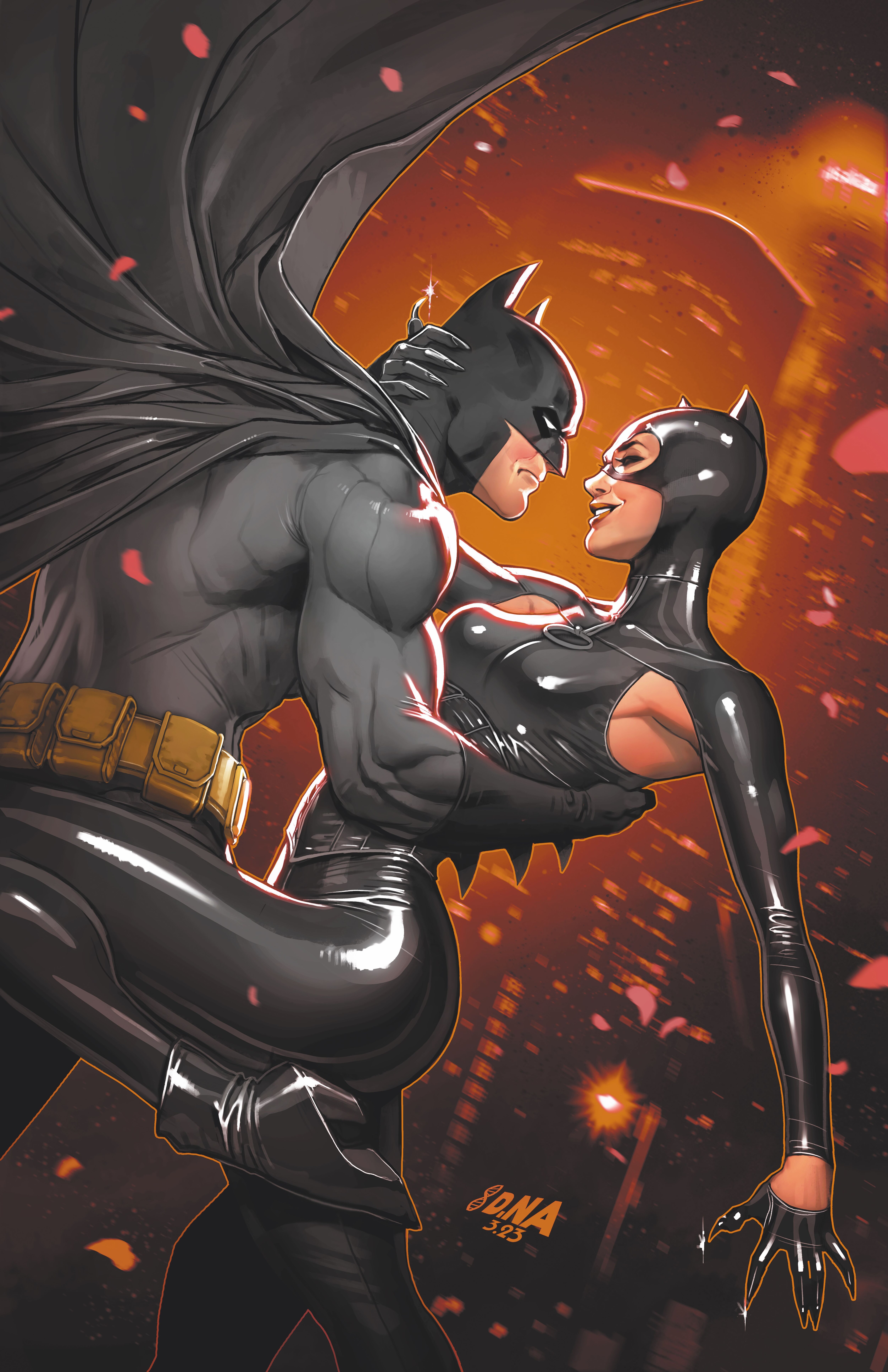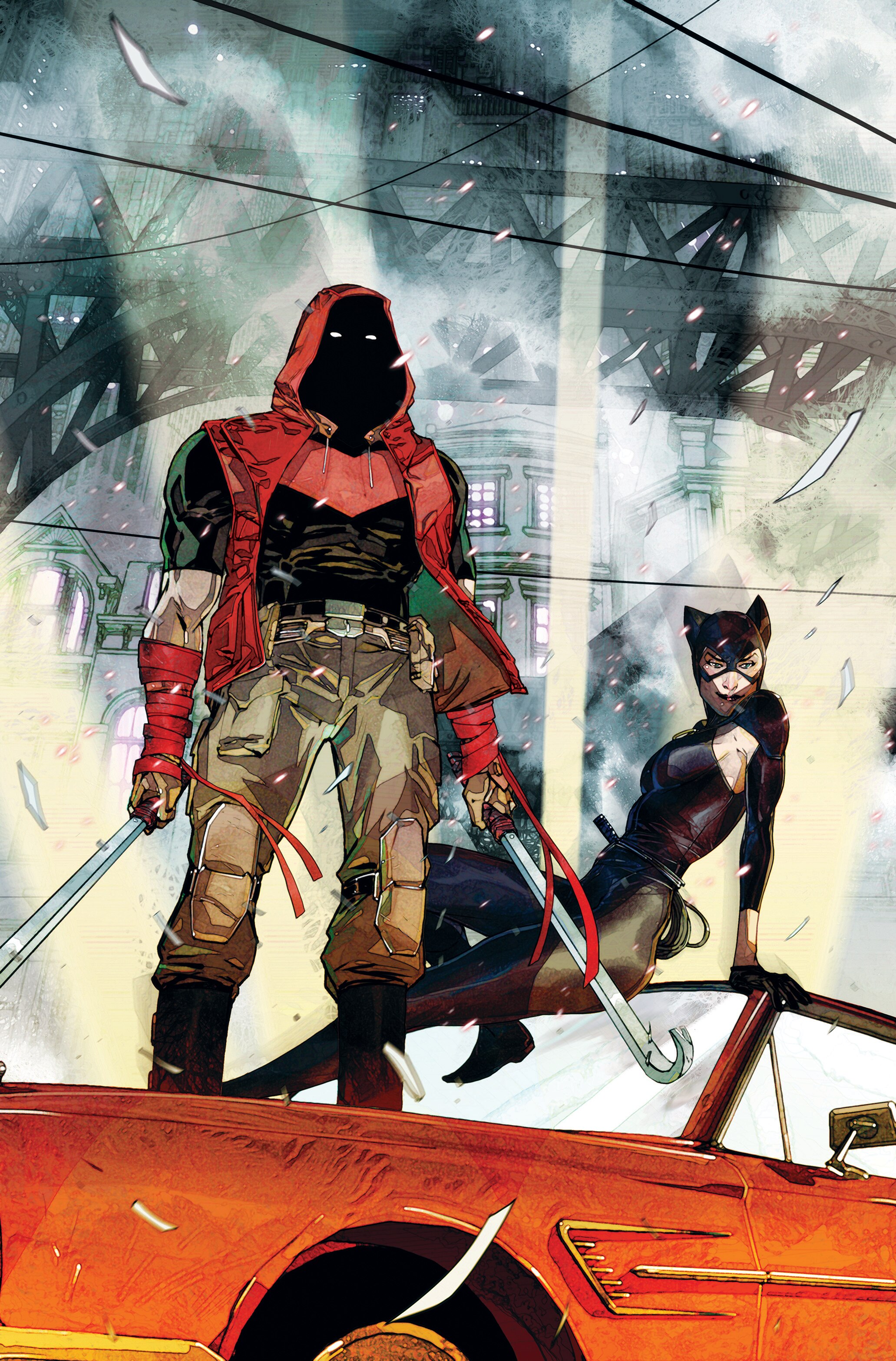 Batman/Catwoman: The Gotham War – Tini Howard and Chip Zdarsky and the Bat/Cat Showdown
Accompanied by a special video greeting from Batman scribe Chip Zdarsky, Catwoman writer Tini Howard took the stage to talk about the events leading up to Catwoman becoming the new crime boss in Gotham City and bringing a far less violent brand of crime to Batman's home. Howard talked about working with Zdarsky on this event and how it will impact not only Catwoman and Batman, but also Red Hood, who has often walked the fine line between light and dark. By the time The Gotham War ends, he might not fall in line with the rest of the Bat-Family, and he may not be the only one…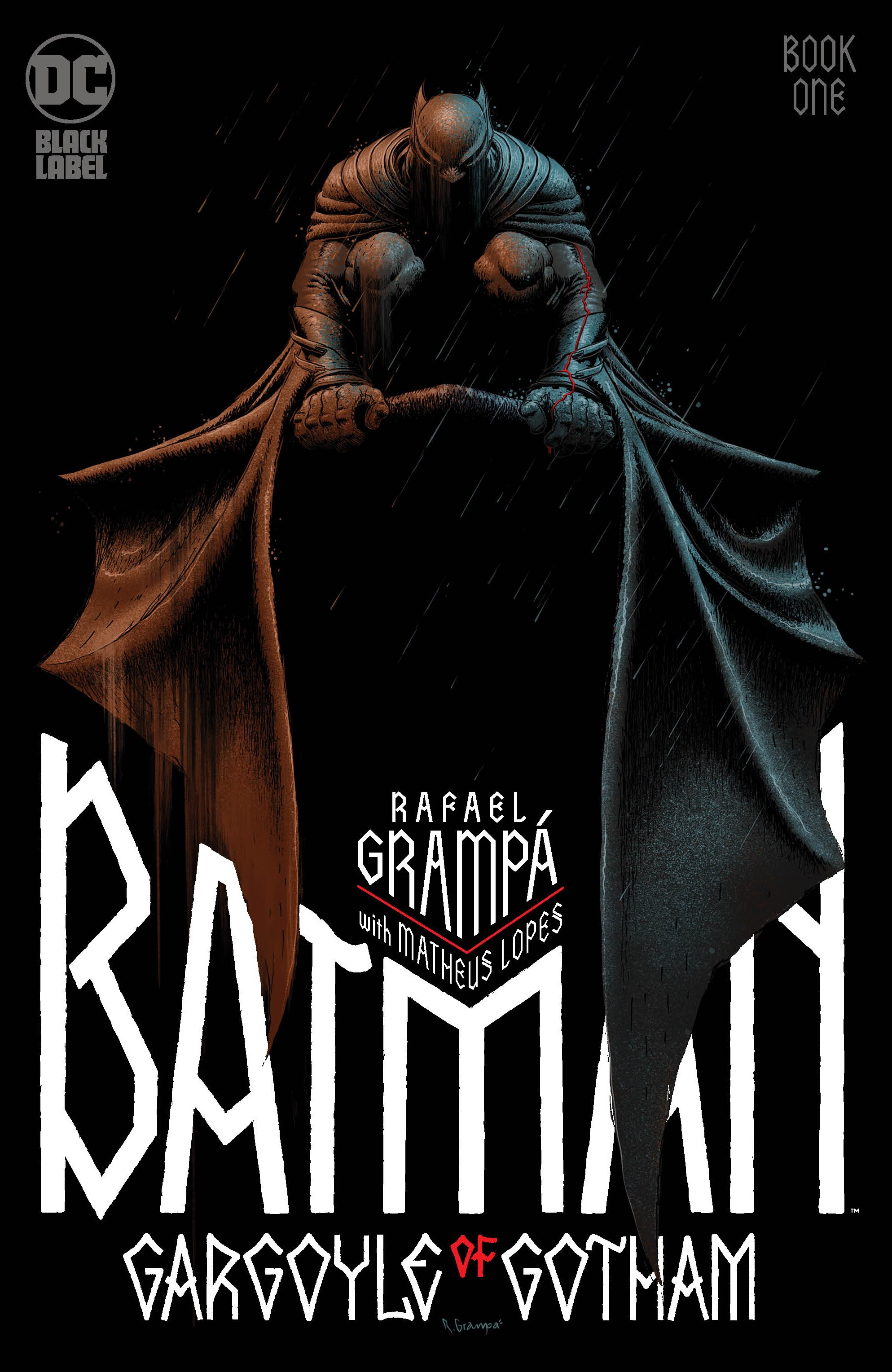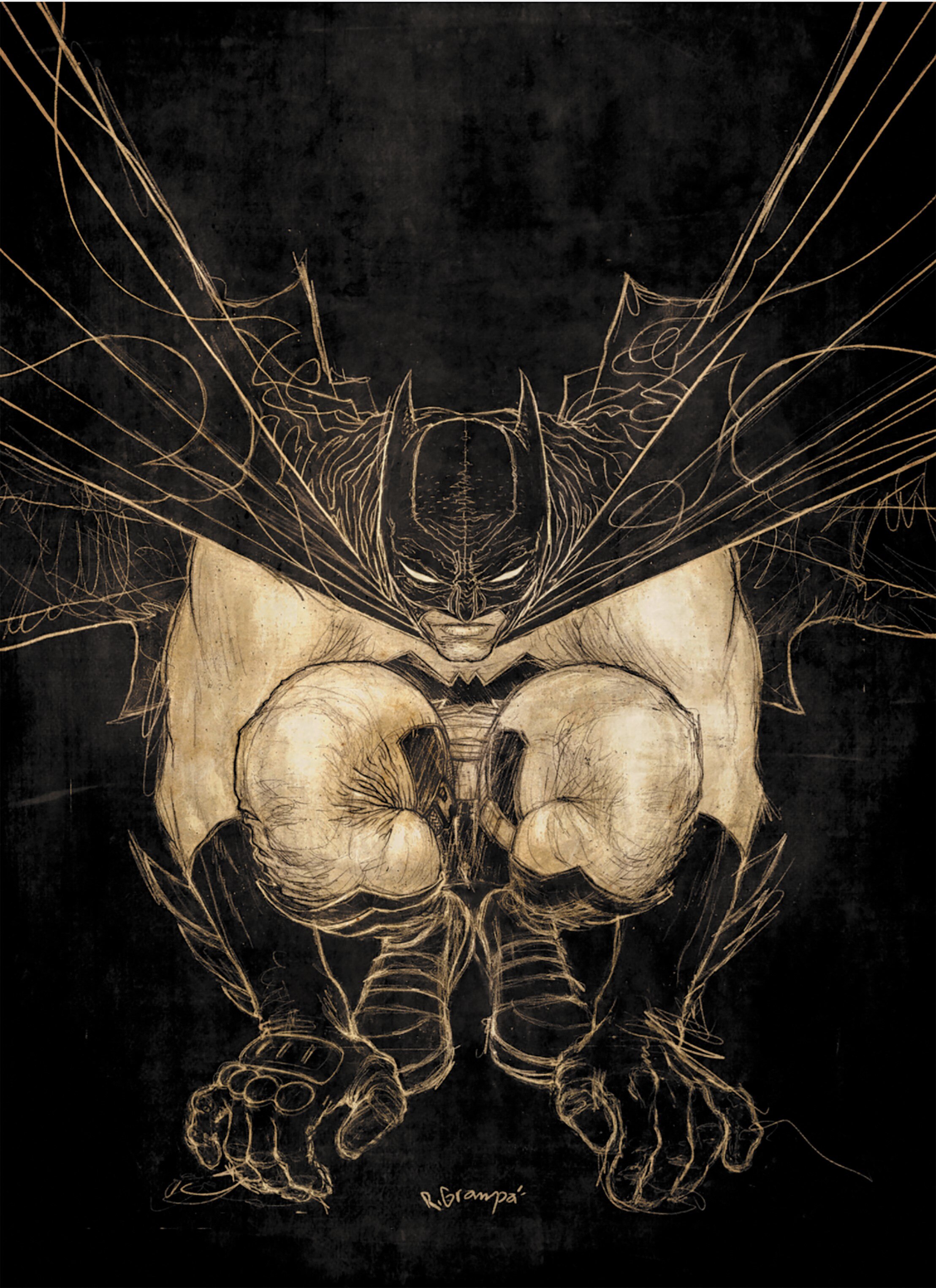 Visionary Storyteller Rafael Grampá Shares His Vision of The Dark Knight
Award-winning storyteller Rafael Grampa joined the panel, excited and eager to talk about his upcoming DC Black Label series, Batman: Gargoyle of Gotham.
This is the first DC work from Grampa since his collaboration with Frank Miller on Dark Knight Returns: The Golden Child in 2019. Grampá not only spoke about how working with Miller prepared him for this series, but he treated fans in attendance to the first look at a variant cover for the debut issue of the series (Batman Day, September 16). Abernathy and the audience got to hear about the origins and inspirations of this series, the advantages of telling this story out of continuity, and the importance of not having Bruce Wayne's identity to hinder his war on crime. Grampa also introduced some of the new rogues gallery awaiting Batman, and the inspiration for their designs.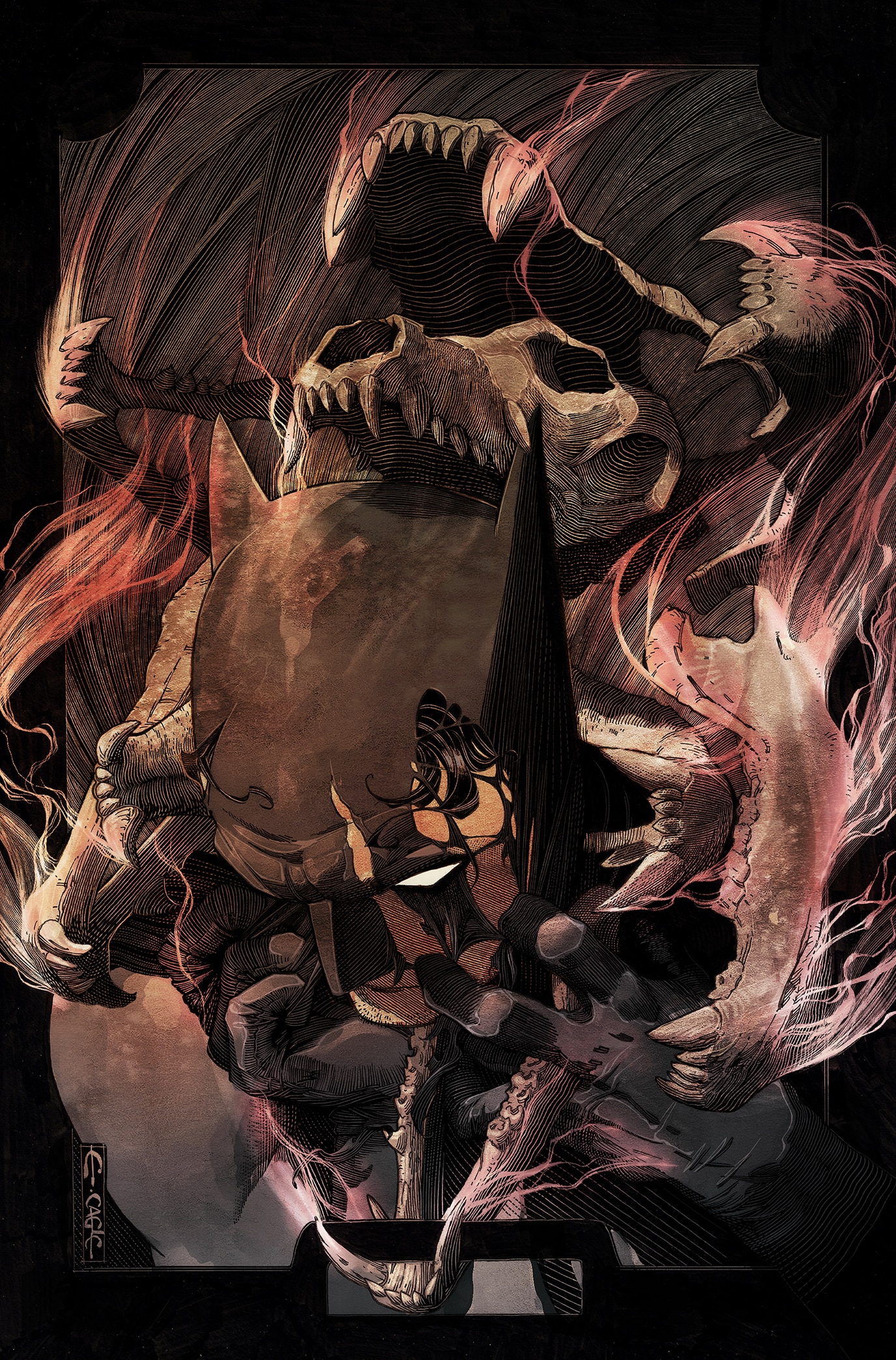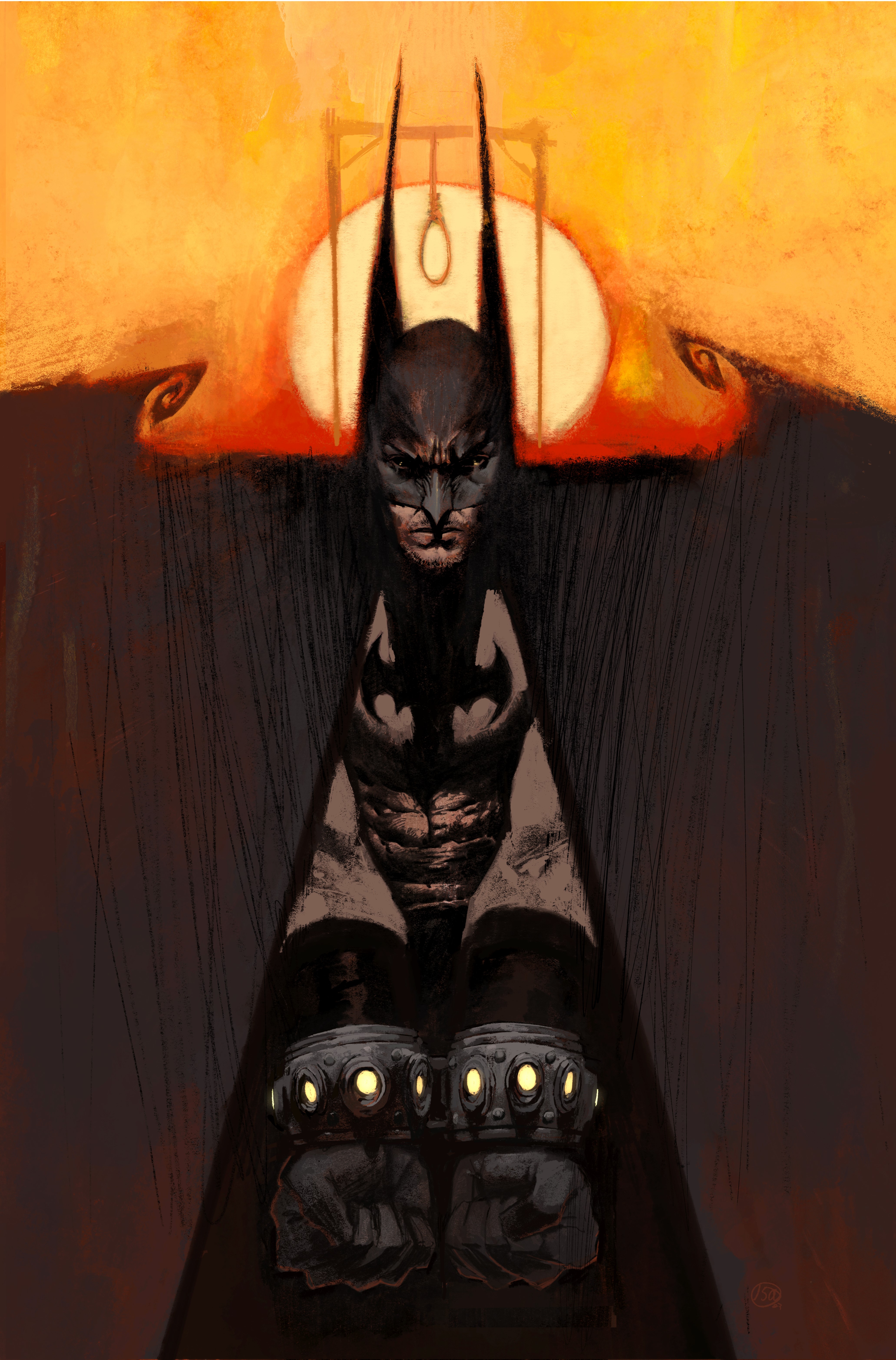 Detective Comics: Ram V. Talks About the Next Chapters of Gotham Nocturne, and…
Writer Ram V. was on hand to talk about the final stages of his "Gotham Nocturne" magnum opus, as it returns from a two-issue Knight Terrors break in September. Ram spoke with Abernathy about the story so far as it heads into its final act, what he's learned about himself as a storyteller as he's built such a massive story and what the increased presence of the demon Barbatos will mean for The Dark Knight in upcoming issues.
Ram and Abernathy also had a special surprise for fans in attendance. In keeping with the operatic theme of "Gotham Nocturne," the duo announced a brief "intermezzo" planned for October, revealing cover art for Detective Comics #1076, a four-issue arc called "Batman: Outlaw."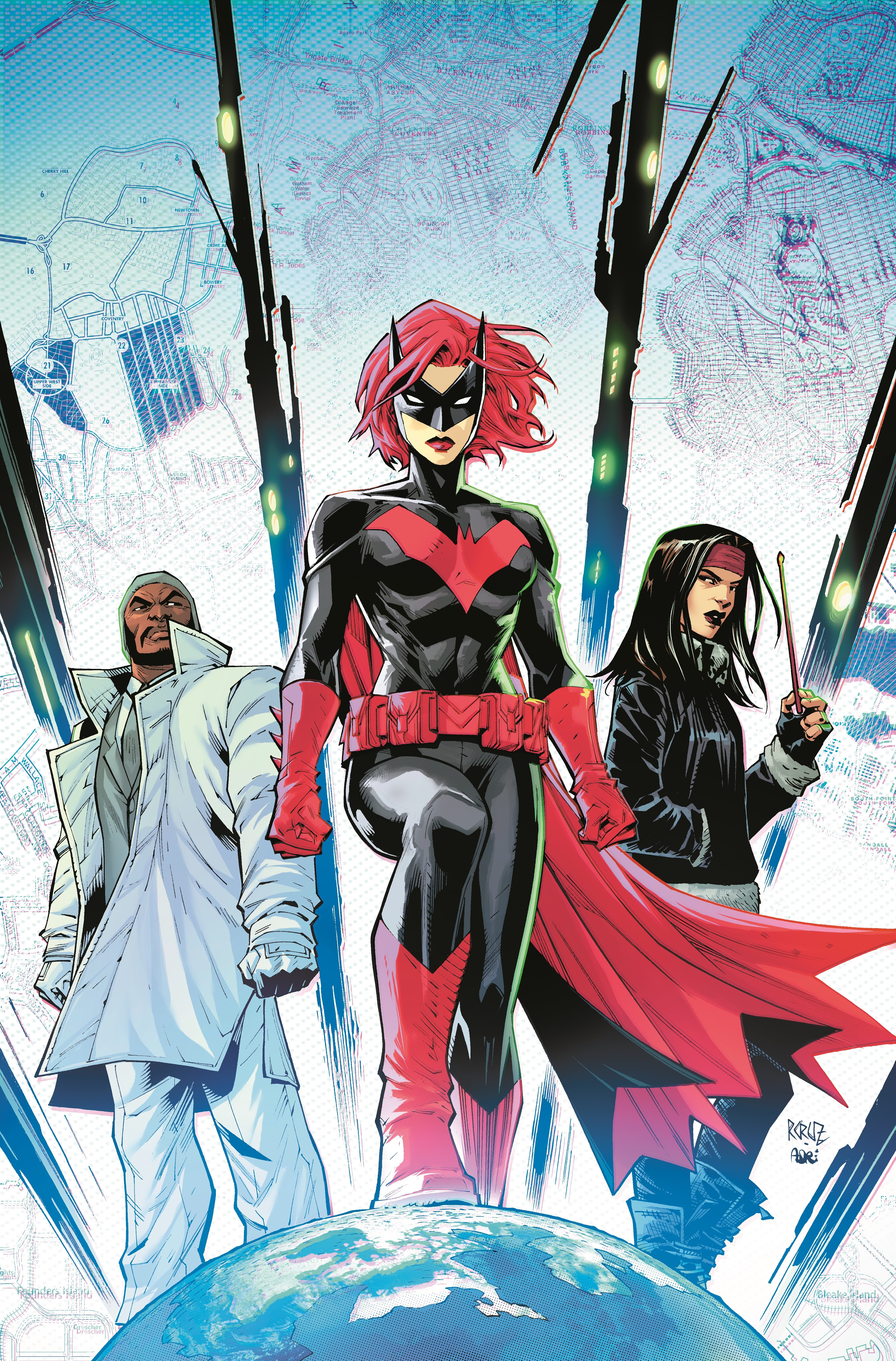 Collin Kelly and Jackson Lanzing Go Gothic in Gotham, Plus Reveal a New Series
The panel concluded with Batman Beyond storytellers Collin Kelly and Jackson Lanzing giving fans some great insight on their follow up series, Batman Beyond: Neo-Gothic. The team talked about working with artist Max Dunbar on this new series, creating a "gothic" vibe for this futuristic version of Gotham City, and what new characters fans can expect to see in this series. They also dug into how Terry McGuiness will evolve as Batman following the death of Bruce Wayne in Batman Beyond: Neo-Year.
In addition to their new series (on sale July 25), the pair brought breaking news to the fans at the panel on their next DC project. Scheduled for November, Outsiders brings a new-look Batwoman together with Luke Fox/Batwing, and a new version of The Drummer.
Not only did fans in attendance get treated to a great panel with amazing guests, but they also received some special gifts from DC: an exclusive ashcan edition of Batman: Gargoyle of Gotham, plus a collectible Batman/Catwoman: The Gotham War pin.
For the latest DC news at San Diego Comic-Con, follow @DCOfficial on social media and visit the official website at www.dc.com.