After nine seasons of running, the Flash is finally in the homestretch.
Last week kicked off "A New World," a four-part blockbuster Flash event that serves as a swan song for The CW's longest running superhero series. Part one brought us the return of Matt Letscher as the Reverse-Flash, John Wesley Shipp and Michelle Harrison as Barry's parents and, in a surprise twist, actor Rick Cosnett—who played the long-dead Eddie Thawne all the way back in season one—as a new character, Dr. Malcolm Gilmore. However, mysteries still abound. Thrown back in time by a mysterious force, Barry is unclear how to get back home and why he's been pulled from his timeline in the first place. But perhaps the biggest question of all is: how will his friends and family respond?
The first part of "A New World" kept its focus almost entirely on Barry, but part two, which airs tonight, fills us in on what Iris and the rest Team Flash has been up to since Barry's disappearance. As if that's not intriguing enough, it also marks the Flash directorial debut of Kayla Compton. In some ways, Compton is the perfect director for an episode all about Team Flash, since her character, Allegra Garcia, has been a pivotal part of it for the past three years. Still, the pressure to get such an important chapter of The Flash right did not go unfelt by the young director, who recently spoke with us about directing the episode. She also shared a bit about shaping a previously obscure DC character, learning from other actors-turned-directors and whether she feels she's said goodbye to The Flash…and if she even has to.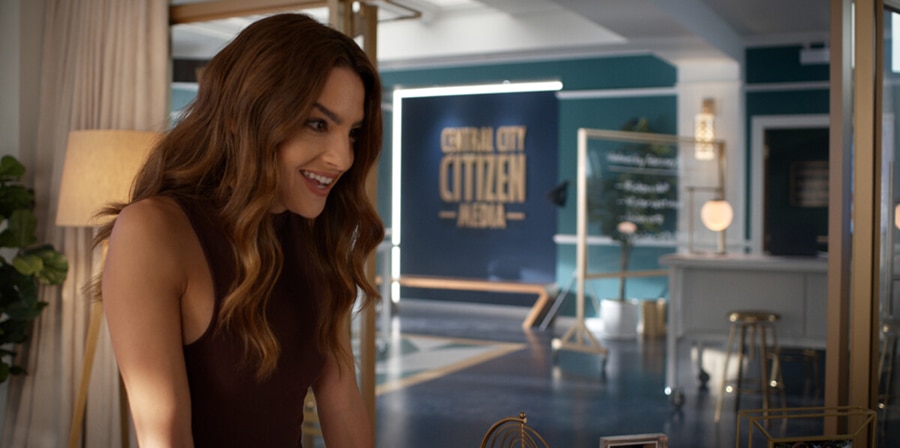 You've directed some short films prior to now, but directing an episode of The Flash is your highest profile directing gig so far. How did it come about?
I've always been interested in directing. As soon as I booked the show, I expressed interest in directing, but didn't really think it would ever happen. (Showrunner) Eric Wallace was kind enough to let me begin to shadow and learn—I knew it would be such a good opportunity to learn from all of these directors that we get to work with on the show. Eventually, I wrote and directed a short film in order to get into the Warner Bros. TV directing program. That short film did really well and I was able to do the program last summer. From there, I was able to earn Eric's trust, and then I just kind of worked alongside our supervising director until it was my turn to direct in January.
You're directing the third to last episode of the series, which is part of its four-part series finale. Did you realize early on that would be the case? What sort of pressure did you feel going into it?
I didn't know! When we talked about me having an episode back at the beginning of season nine, I did not think that I was going to have such an important episode. It's a lot of pressure. I just feel incredibly lucky and honored. I think the idea was maybe that I would be able to take notes and shadow once more and take in as much as I could until it was time for me to direct, but it all ended up resulting in me directing quite an important episode.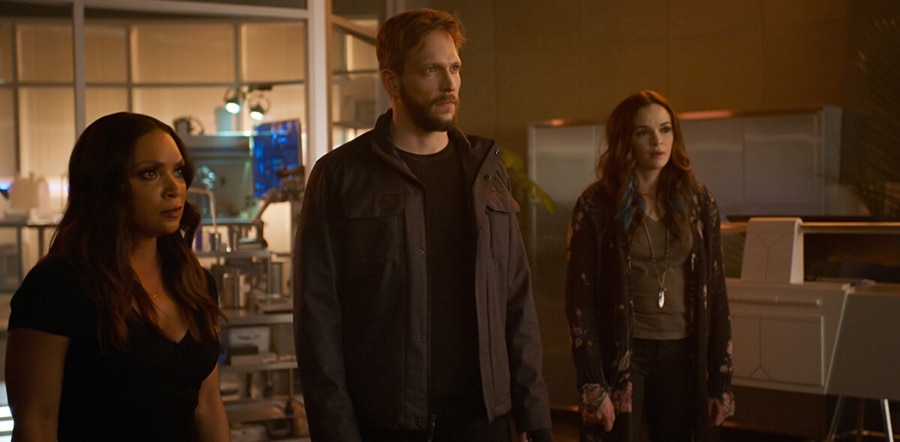 What can you tell us about it?
It's very emotional. After the first part of the finale, we learned that Barry has disappeared, so Team Flash is reeling from that. Mark is back in town and is going to help in the search for Barry. We also dig into Khione's character a lot more than we have, and there's also a lot about Iris. Those are the main things to look for.
Was there a particular sequence you enjoyed directing the most?
There are a lot of emotional scenes where characters are doing a lot of talking, which was great for me because our actors are incredible. Those were, in general, just a lot of fun to collaborate on with my friends and watch them do amazing work. We also were able to do some fun horror movie-like scenes, which I'm really excited for everyone to see.
In directing an episode of The Flash, you're following in the footsteps of previous Flash and Arrowverse actors who have gone on to direct episodes—Tom Cavanagh, Danielle Panabaker and David Ramsey all come to mind. Did you learn anything from them and their experiences that helped you as a director?
Absolutely, especially Danielle. She was one of the people I shadowed, so I got to learn quite a lot from her. Danielle was just such a champion for me from the beginning. I shadowed her in season eight and was able to go through all of pre-production with her and then was on set every day with her. I got to learn some of her tricks and she gave me a lot of advice. Danielle really guided me all the way through my directing of this episode.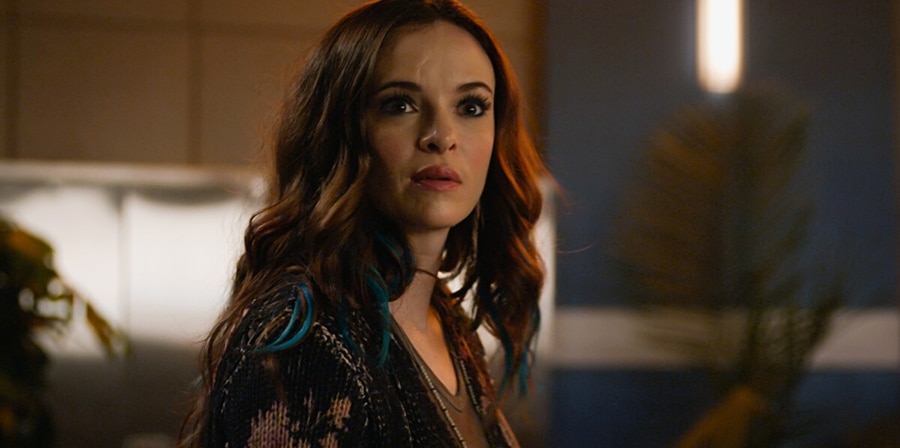 Your character, Allegra Garcia, was a pretty minor DC character before she appeared on The Flash. Have you enjoyed being able to shape who Allegra is in a way that will very likely persist beyond the show? Is there a part of you that would have preferred playing a superhero or villain who was better known?
I feel so grateful and honored to have gotten to shape Allegra. I read about her origin in the comics. We deviated a bit from that story, but there wasn't so much there, so I think there was a lot of freedom to do that. I did some of my own shaping, but the writers really did a lot of the shaping of Allegra as a character.
It was incredible to do that. Sure, I would have loved to play a character that people might have known a bit more, and maybe I'll get to do that at some point in my career, but I enjoyed the fact that there wasn't a pressure to make Allegra any which way. I just got to decide, along with the writers, who she is.
Are you hoping to do more directing going forward in your career, more acting, or is the dream to be able to balance both?
I'm very ambitious, so I want to do everything. I also write. Acting has my heart, certainly, and I never want to give that up, but I definitely want to continue to pursue directing. I'm very intrigued with episodic directing—the idea of delivering an episode to a showrunner and giving them their show, but putting my own spin on it. That's really exciting to me. Ultimately, writing, directing and acting in my own material is something I know I'll continue to do, and I'm really excited to see where that goes.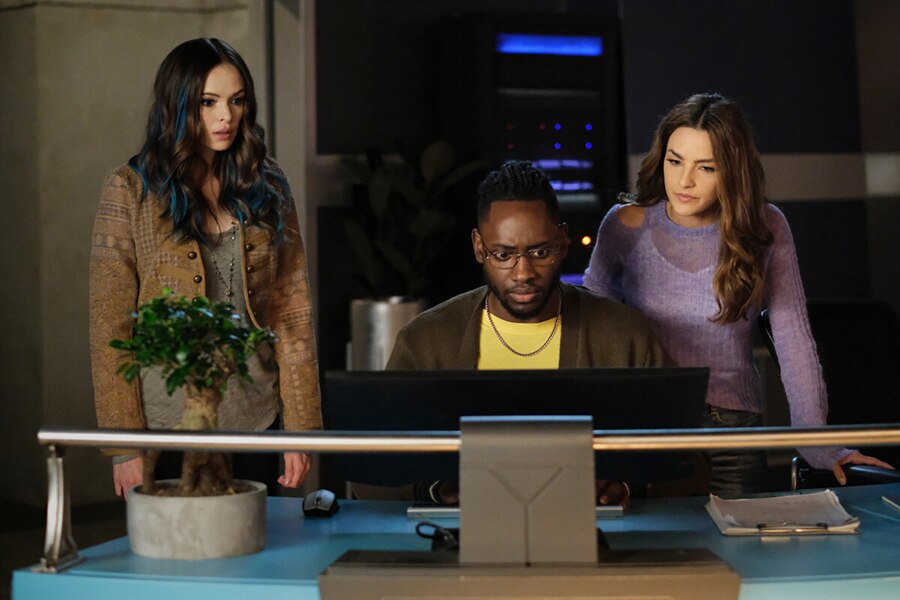 You've wrapped on shooting The Flash, but do you feel like you've said goodbye yet? Or do you feel like that's still ahead for you?
I feel like I've said goodbye. I certainly feel like I've said goodbye to Vancouver. Saying goodbye to the crew and the folks that are there was very difficult—some of those people I've really fallen in love with. But being back home in Los Angeles makes me feel like I've really said goodbye to that.
In terms of the cast, I still see a bunch of those guys. We all just had a little beach day a couple of days ago, so saying goodbye looks different with them. And then the show in general, I feel like the fans will keep this show alive. It's on Netflix. It lives on forever. So yes, I've said goodbye, but I always get to revisit the show and Allegra. That lives on forever, which I think is incredible.

The Flash airs Wednesdays at 8 p.m. (7 p.m. CT) on The CW.