Is there anything better than a reunion between friends? Tonight's episode of The Flash, "It's My Party and I'll Die If I Want To," features the return of Stephen Amell to the role that launched an entire small screen universe, Oliver Queen. Amell's Emerald Archer took his final bow when his show wrapped in 2020, but if we've learned anything from comics, it's that not even death can keep a good hero down. Now it's time for one final team-up between the former hero of Star City and his scarlet-clad Central City counterpart.
"I thought I was done," admits Amell. "But I think I have the receipts on this one. I've been on the record as saying I would always come back for Grant on The Flash if it was a fun story."
Currently in the midst of its ninth and final season, The Flash is entering its final stretch and it was a no-brainer to revisit the Oliver/Barry dynamic before it signs off for good. And if the premise of the onscreen superhero reunion isn't enough of an enticement, the episode is also directed by Danielle Panabaker, who currently plays Khione on The Flash and is the series' longest-running cast member after star Grant Gustin. (Panabaker had previously played Killer Frost and Caitlin Snow, a role she originated on Arrow before it spun-off onto The Flash.)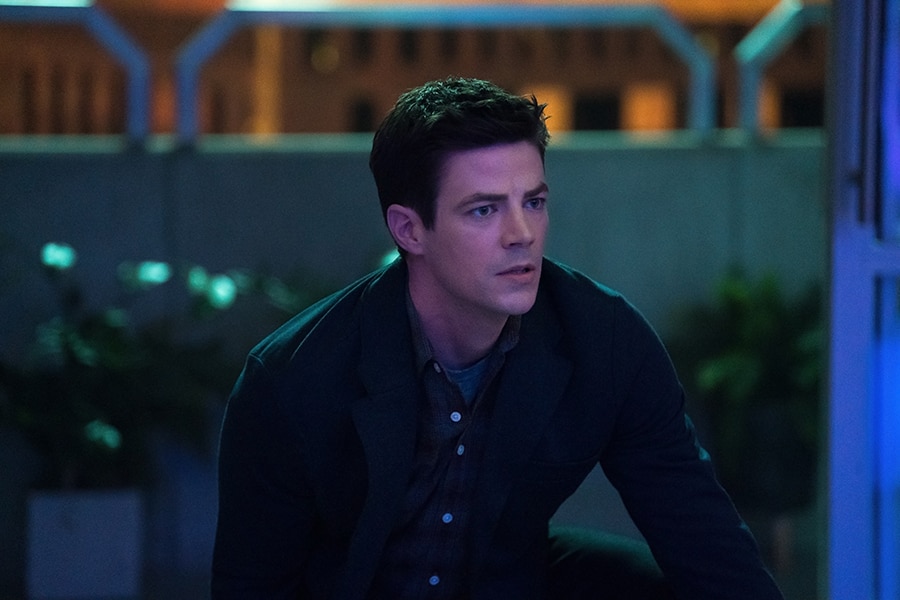 "A lot of this started with Arrow," Panabaker shares. "Grant's Barry Allen originated on Arrow, so being able to tell this story in particular, that is sort of the culmination of Oliver and Diggle's story, is really special. I think that was something that I took really seriously when I was directing this episode."
It wasn't lost on Panabaker that she was probably directing the last footage of Stephen Amell as Oliver Queen.
"It did dawn on me, and honestly I was so grateful," she reveals. "It feels right, I'm glad it was me."
"From a timing perspective, it worked out amazingly well," Amell points out. "The episode shot at the beginning of January, and I had plans to be in British Columbia anyway. So, it just worked out perfectly."
While Amell may be a legend to fans of The CW's Arrowverse, on set he sees himself as part of the team according to Panabaker, who was directing him for the first time.
"Stephen came on board and was such a team player," she says. "We had a few hiccups scheduling and some challenges on the episode, but he really just rolled with it. He's stellar in the episode."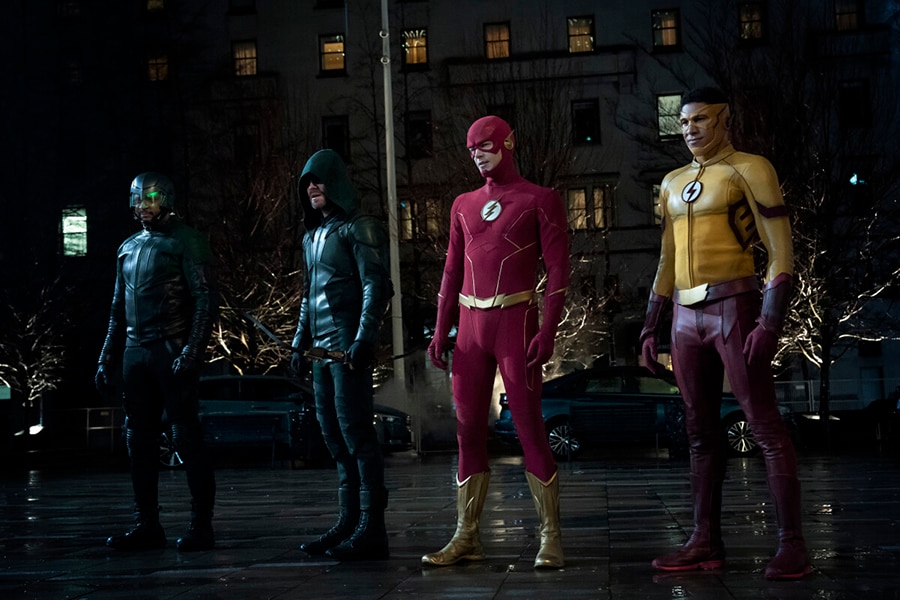 Flash showrunner Eric Wallace worked closely with Amell to make sure the story was right.
"His original pitch was very good, but it became clear that he was very much interested in this being a collaborative thing," Amell shares. "I had certain ideas and certain things that I wanted to do. We worked together and I think we made it all happen."
"The stakes couldn't be higher, truly," Panabaker teases. "The whole multiverse is in danger, and we need some extra special hands to help us fight the bad guy."
"They checked all the boxes for me," Amell adds. "It wasn't the series finale, which I feel like gives us more time to tell our story."
Although Amell had been away from the role for three years, it didn't take him long to step back into it.
"It was all quite simple," he says. "It was like I had been away on vacation and had a big bushy beard. My hair was a little longer. I got up at six o'clock in the morning and put my shaver on the setting I used for eight years. Next thing you know, I'm wearing Oliver clothing and I sent Greg Berlanti a photo in the mirror in my trailer."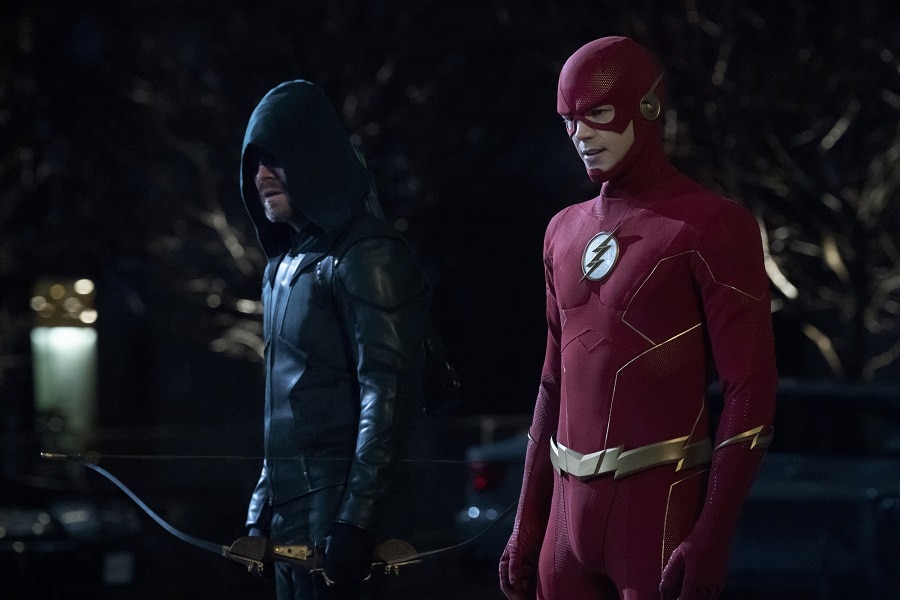 Amell's presence on The Flash set energized the cast, many of whom were not on the show the last time it crossed over with Arrow and the rest of its DC universe.
"He brought an excitement and an enthusiasm," reveals Panabaker. "To have him back and have him so excited to be here was really refreshing, and I think it inspired some of the other cast members."
The episode gave Amell a chance to interact with some of those newer cast members, as well as reunite with his old Arrow co-star David Ramsey.
"There are a lot of fun interactions," Panabaker shares. "There are surprise characters who pop up. I think it has a little bit of the magic of the crossovers that the fans love so much."
While "It's My Party and I'll Die if I Want To" doesn't quite aim for the scope and scale—or require the logistical gymnastics—that past crossover events have, it's certainly not a small episode. Many of the hour's twists will have fans gasping in disbelief and offered its director a chance to level up her skills behind the camera.
"This is a very big episode," Panabaker admits. "With covid and all the circumstances over the last couple of years, I don't feel like I've necessarily gotten the opportunity while directing to put all of my skills to the test. I think this one did it."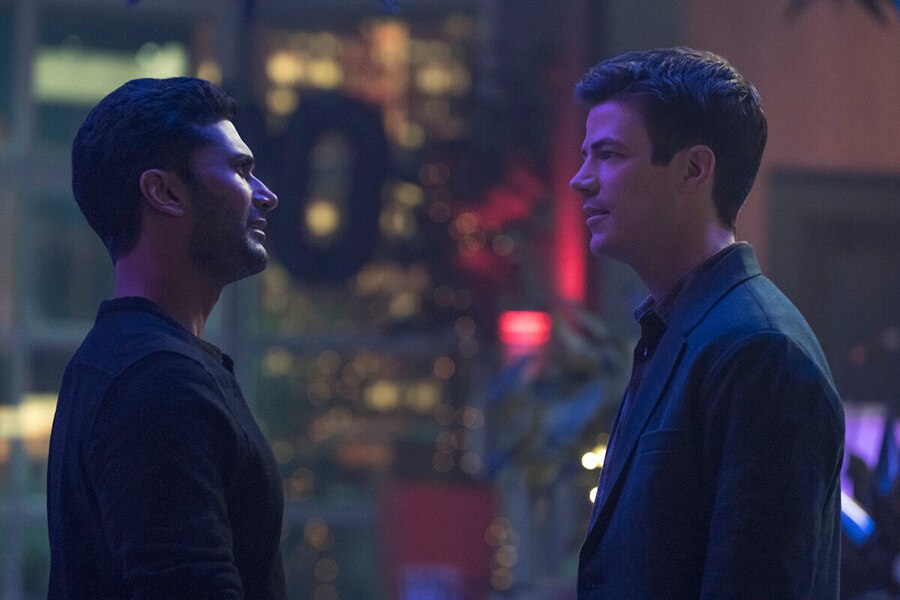 Stepping back into the role he's now played for over a decade, Amell couldn't help but reflect on the legacy of Arrow.
"It was so challenging," he acknowledges. "I had never experienced anything like that—the amount of effort that we had to put into that first season as a collective, and me personally. But then also living up to it. It was a very well received first season. With the second season, some people thought it was a little bit better. And if I'm being perfectly honest, I like the fact that we always kept taking swings as a show. Sometimes it led to good things, and sometimes it led to things that weren't as critically well received. But I think back to season three and season four—they weren't as well received as the first and second seasons. We could've just said whatever and kept on doing our thing, but we went back to the drawing board and season five was one of our more kickass seasons."
Danielle Panabaker certainly has plenty of reasons to reflect as well. The Flash recently wrapped production, meaning the actor and director is still pretty fresh off of saying goodbye to the show that she's been working on for nine years.
"I was sad to say goodbye to some of our crew, because we were only in Vancouver to film our show," she shares. "It wasn't like with people like Danielle Nicolet and Kayla Compton, who I can still see on a regular basis because we live in the same city. But it was sad to say goodbye to the crew and to say goodbye to Vancouver. It was a little bittersweet."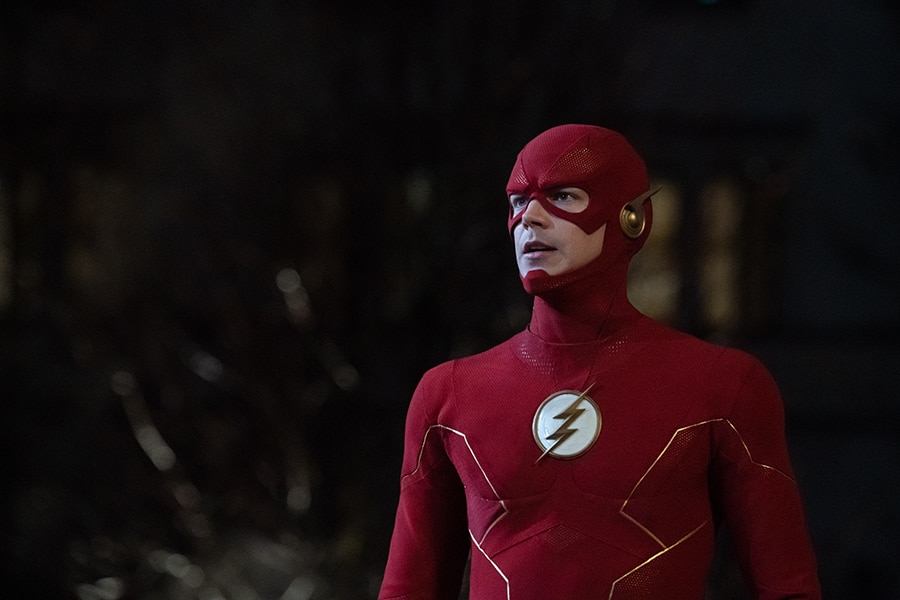 Fans will have to say goodbye to The Flash soon as well, but first they'll be treated to a blockbuster storyline that kicks off with tonight's reunion episode. The legacy of both Arrow and The Flash are celebrated in Amell's return, which captures the spirit of Barry and Oliver's classic crossover episodes.
"It's epic, it's heartwarming, and it feels like our OG Flash episodes," teases Panabaker. "There's a bad guy and everyone has to come together, and along the way there's some humor and heart as well."
"It's a love letter," offers Amell. "We play the hits. If you're a fan of Oliver and Barry interactions, I'm here to tell you that this is the episode for you."

"It's My Party and I'll Die If I Want To" airs tonight on The Flash at 8 p.m. (7 p.m. CT) on The CW.
Joshua Lapin-Bertone writes about TV, movies and comics for DC.com, is a regular contributor to the Couch Club and writes our monthly Batman column, "Gotham Gazette." Follow him on Twitter at @TBUJosh.