Batman #135: The Iconic Series Reaches its 900th issue with an Incredible Conclusion to "The Bat-Man of Gotham," Plus a Fantastic Collection of Variant Covers, and the Return of Series Artist Jorge Jiménez!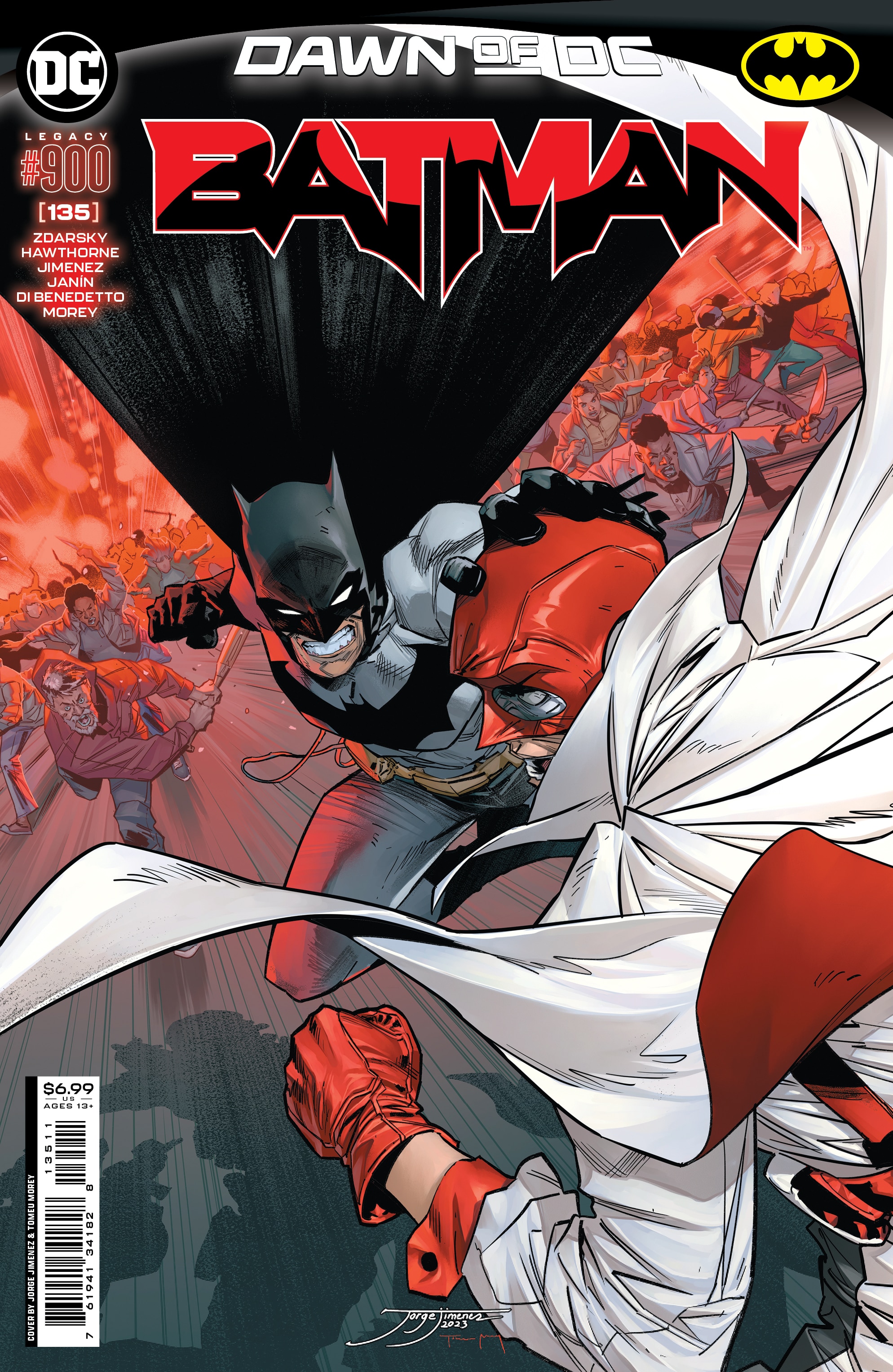 Available at Participating Comic Book Shops and Digital Retailers Tuesday, May 2
Even after losing a hand in issue #134, Batman won't stop until he's taken down Red Mask, in the conclusion of "The Bat-Man of Gotham." In issue #135, on sale May 2, The Dark Knight faces off against this new multiversal adversary to save a Gotham City that's never known hope.
The conclusion of this arc is so big that it was only fitting to not only publish it in an oversized, 56-page anniversary climax, but it also celebrates the 900th issue of Batman's flagship solo series. This can't-miss issue also features the return of series artist Jorge Jiménez, just in time to add his fan-favorite art style to this incredible story arc, reuniting with writer Chip Zdarsky and joining artists Mike Hawthorne and Mikel Janín.
The villainous Red Mask has infected Gotham City with a gas that generates multiversal energy in the people that it taints, in an effort to travel the multiverse and become this Gotham City's version of The Joker. In the process, Red Mask discovers that he has a higher, far deadlier purpose. If Batman is to overcome this infection and save Gotham, he'll need plenty of help, and he'll get it in the form of the mysterious freedom fighter Jewel, Selina Kyle, and Alfred Pennyworth. Although, who will help him save the multiverse? Full of a fantastic collection of guest stars, wild revelations and a new path for Batman, Batman #135/#900 is a must-have for every comic book fan.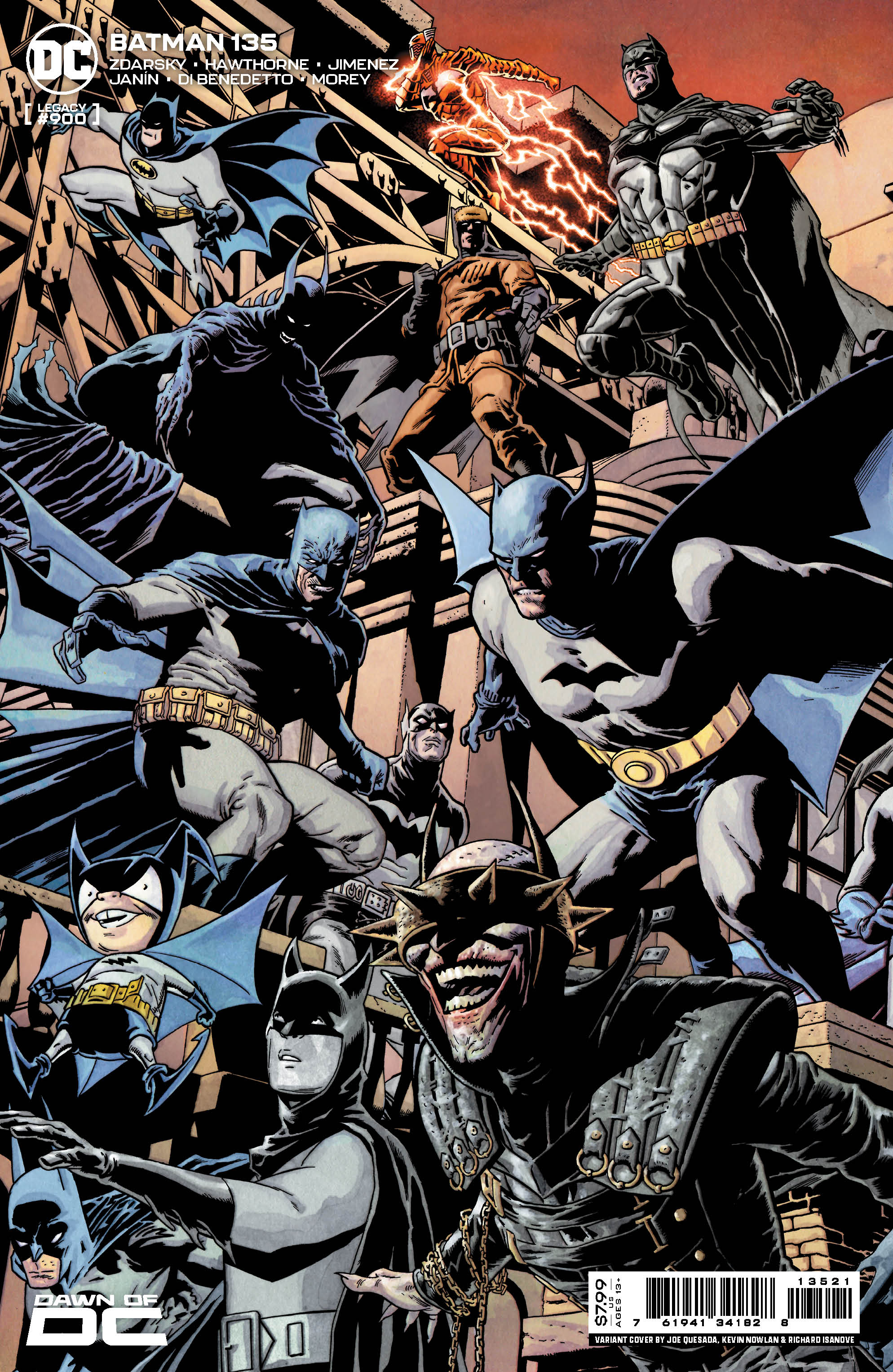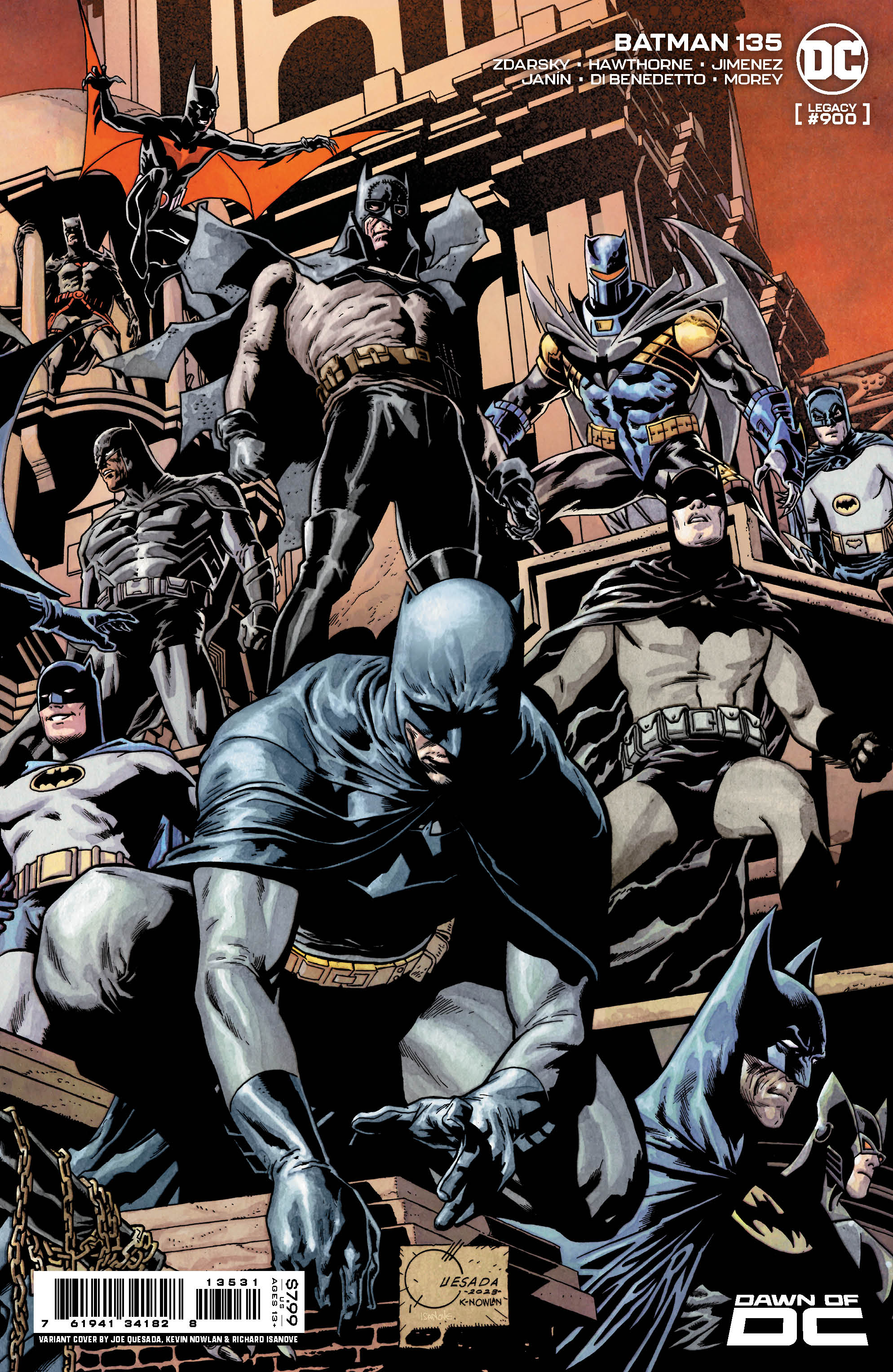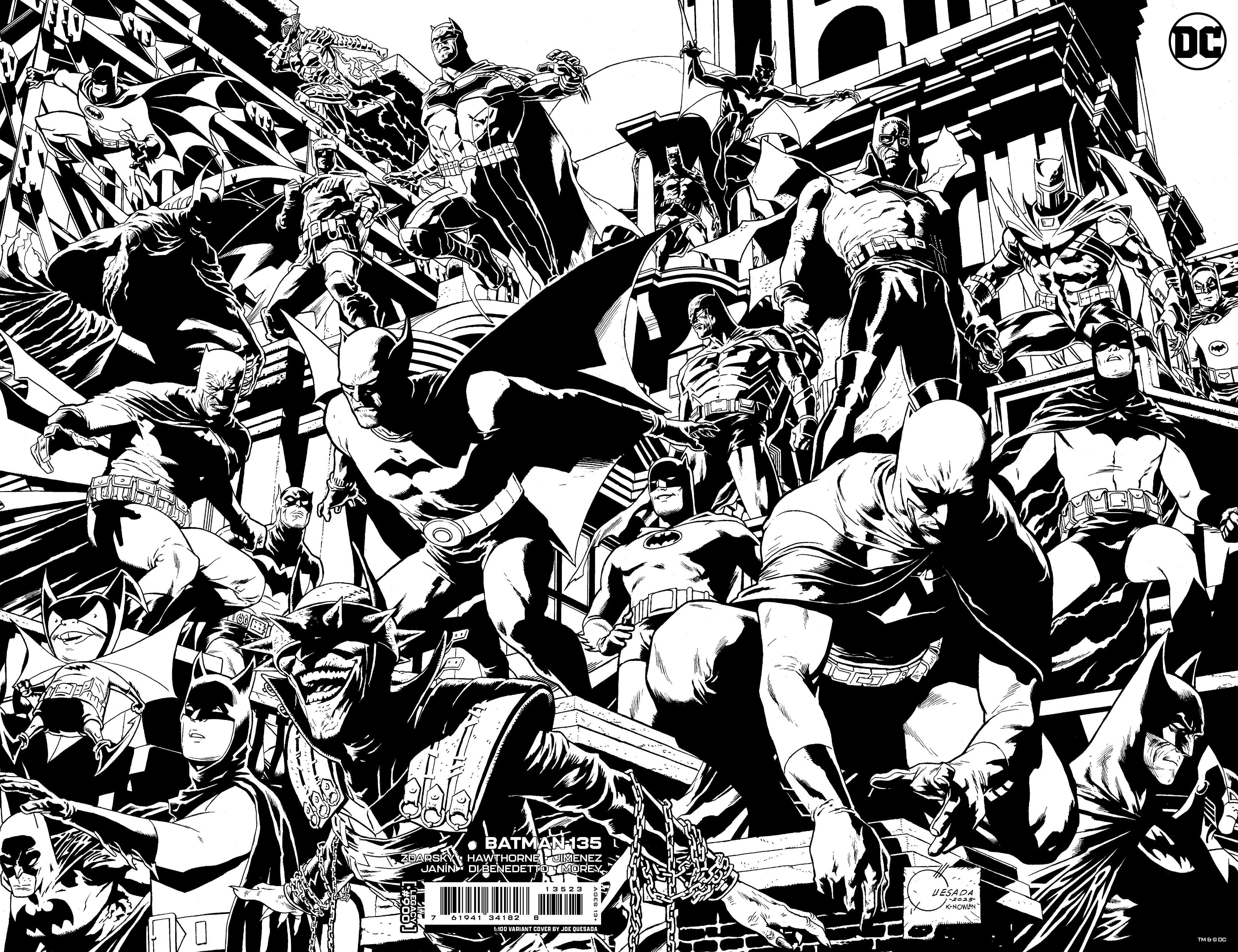 A landmark issue like this deserves the best cover artists in the business, and they've stepped up to the plate to create some breathtaking cover art. In addition to the main cover by Jiménez, iconic illustrator Joe Quesada provides two connecting variant covers spotlighting different versions of The Dark Knight across the multiverse. Both covers are also available as a wraparound black and white ratio variant cover (1:100). Additional cover art is also provided by Gabriele Dell'Otto, Stanley "Artgerm" Lau, Kael Ngu, Jim Cheung, Lee Bermejo, and comic book icon Neal Adams, one of his final DC pieces before his untimely passing.
For the latest on Batman and the Dawn of DC, check out the main hub at www.dailyplanet.com, the official DC website, www.dc.com, and follow on social media at @DCOfficial and @thedcnation on social media. The DC UNIVERSE Infinite digital subscription service (DCUI) is the perfect place for Bat-fans to check out all of the groundbreaking stories that have made Batman a popular culture icon; for more information and a free trial, visit the website at www.dcuniverseinfinite.com. DCUI is not available in all countries and is not intended for children.