From the iconic Wonder Woman—who was shaped by William Moulton Marston's lover Olive Byrne and wife Elizabeth—to the art of Golden Age legend Ramona Fradon, there have always been brilliant woman at DC's center. But over the years, it's been a little harder to find female characters whose creations are credited to women. So, in this special Women's History Month edition of House of List-ery, we're digging into the archives to honor the most badass, radical, and inventive DC heroes who happen to be women that were also created by women!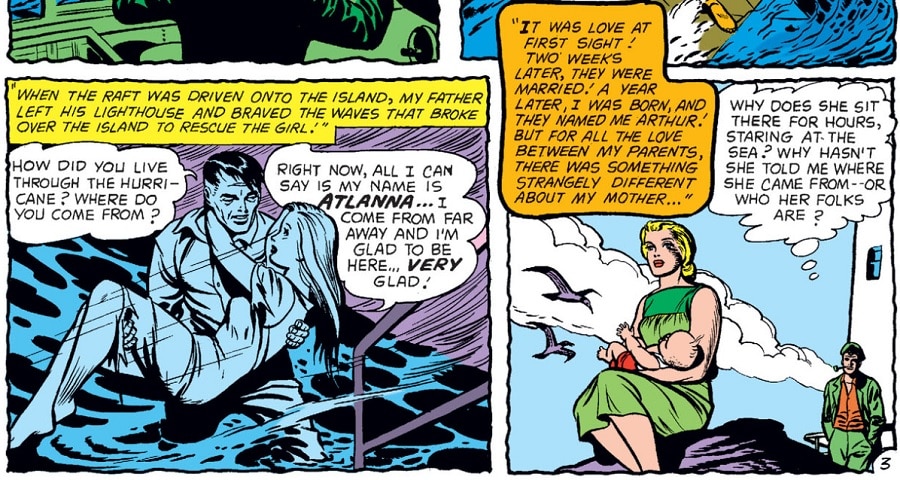 1) Atlanna
Co-created by Ramona Fradon
One of the best to ever do it, artist and writer Ramona Fradon starts us off with the Queen of Atlantis herself, Atlanna. Introduced in 1959's Adventure Comics #260, Fradon and Robert Bernstein crafted a romantic origin for Aquaman with his mother Atlanna at its center.
If you've seen the billion-dollar blockbuster film about Arthur Curry, then you likely know the tale: Atlanna washed ashore and was found by a lighthouse keeper. Their love birthed Arthur and the legend known as Aquaman. But while her maternal role is key, Atlanna is far from just a hero's mother. Her early years were tragic—she died in battle—but she was reborn during the New 52 era as a powerful warrior. Arguably stronger than her son, she's often fought fierce foes while protecting her family and country.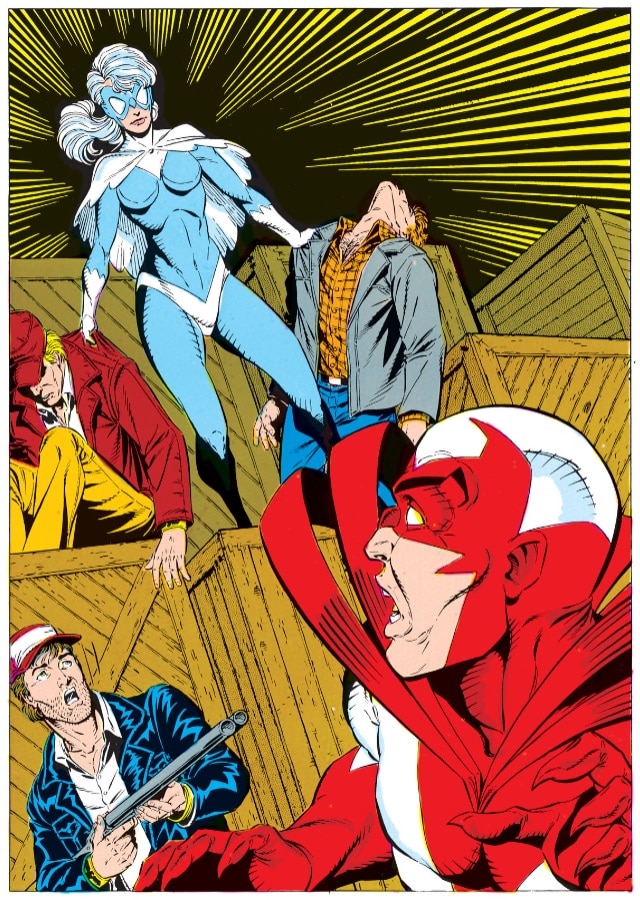 2) Dawn Granger (Dove)
Co-created by Barbara Randall Kesel
Though the original Dove was a man named Don Hall, the more famous version—and the one you've seen on HBO Max's Titans—was the second person to take on the mantle.
Dawn Granger debuted in 1988's Hawk and Dove #1. She was a young woman who gained her powers after trying to save her mother during DC's iconic Crisis on Infinite Earths event. She soon realized she was the only surviving Dove and took on the powers and mantle of the man who had come before. Her co-creator Randall Kesel came up with the new iteration of Dove alongside her husband at the time, Karl Kesel, and a young whippersnapper named Rob Liefeld. Teaming up with Don's brother Hank, who went by the superhero name Hawk, Dawn brought the duo Hawk and Dove back to life and would even go on to join the Teen Titans.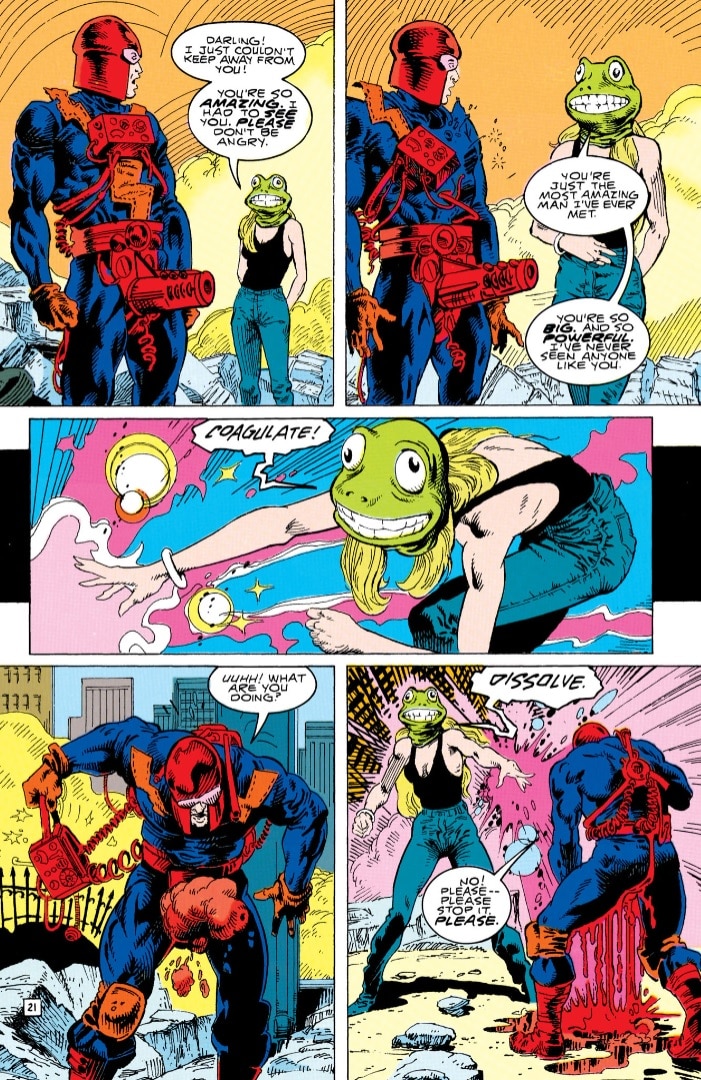 3) Coagula
Created by Rachel Pollack
The first trans hero in the mainstream comics industry, Coagula was created by the equally trailblazing trans comic creator Rachel Pollack. During her landmark run on Doom Patrol, Pollack introduced Kate Godwin. In one of the most unique origin stories of all time—and one that definitely could only exist in a Vertigo title—she gained her powers through sex with Doom Patrol member Rebis. And yet, it was only after being rejected from the Justice League that Kate, now known as Coagula, would join the Doom Patrol herself.
While her tenure on the team was relatively short, Coagula represents a historic moment in comic book history and is a key part of one of the best Doom Patrol runs ever. So, basically, there's never been a better time to get to know DC's first trans superhero.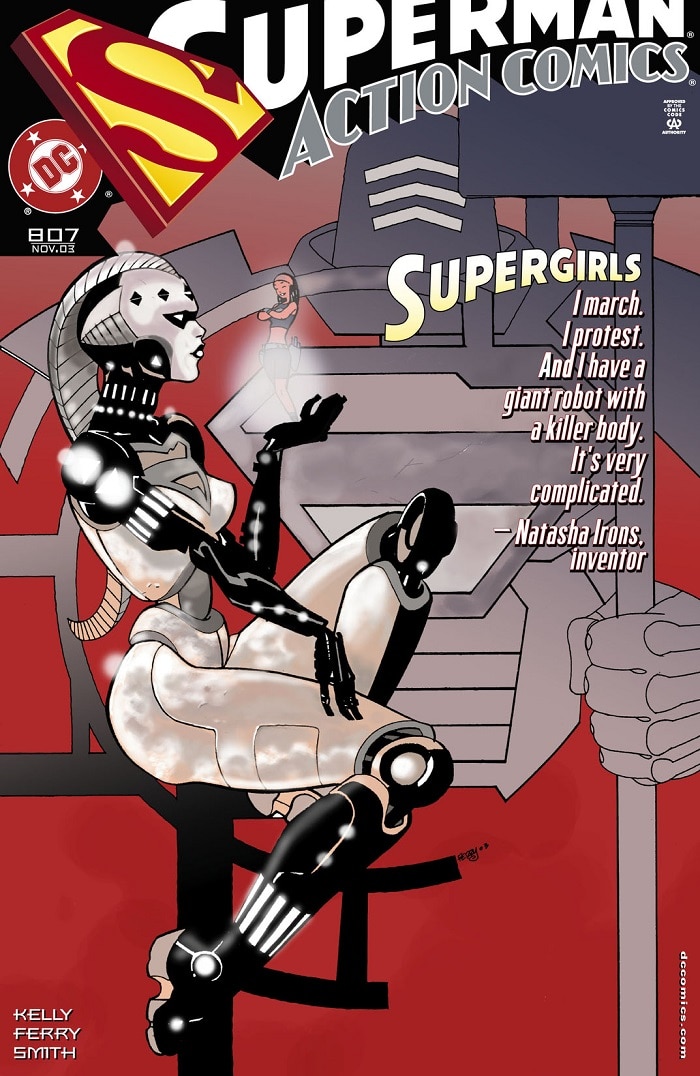 4) Natasha Irons (Steel)
Co-created by Louise Simonson
Many great things came out of DC's now infamous Death of Superman event, not least the arrival of John Henry Irons A.K.A. Steel. We're not here to talk about him, though, but rather his niece and the fifth hero to hold the mantle of Steel, Natasha Irons. She debuted in Steel #1, created by Simonson and artist Chris Batista.
The intelligent and brave young woman immediately made her mark on DC. Before she was a superhero, she worked with a US Senator and over the years has held a variety of superhero alter egos, including Starlight and Vapor. It was in 2003 when she first took on the mantle of Steel after creating a shape-shifting mech suit that she piloted to save Superman's life. She's currently back as a more traditional iteration of Steel in the pages of DC's ongoing Superman comics and on screen—alongside her uncle—in The CW's Superman & Lois.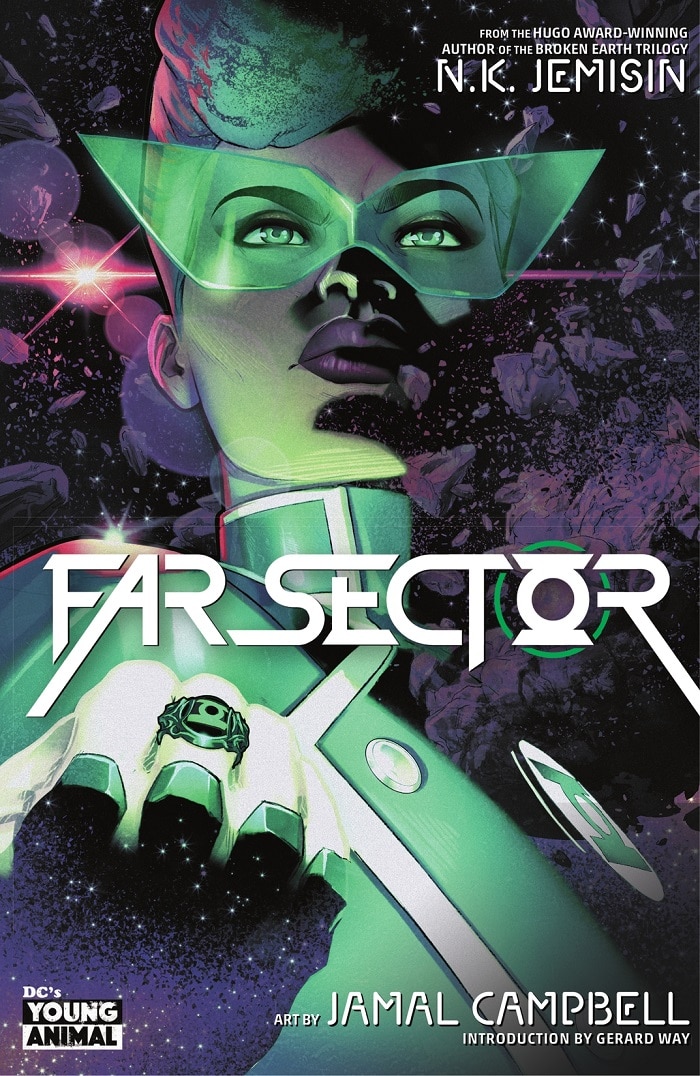 5) Jo Mullein (Green Lantern)
Co-created by N.K. Jemisin
Since her debut in 2019's Far Sector #1, Sojourner "Jo" Mullein has become a beloved member of the sprawling Green Lantern universe. Co-created alongside DC superstar artist Jamal Campbell, award-winning author Jemisin brought her keen eye and skill for high concept science fiction to Jo, making her one of DC's most fascinating characters in years and utterly unlike any Lantern we'd seen before.
In her debut story, the fanfic and anime-loving space detective finds herself far from home and wrapped up in a rare murder case that leads her into the farthest reaches of the galaxy. The first of the Green Lantern's space cops to actually have worked as a cop on Earth, Jo was once a part of the NYPD. Far Sector sees her working through her feelings about organized law enforcement, both terrestrial and intergalactic, while unraveling a mystery that twists and turns before skyrocketing into brilliantly unexpected depths of the imagination.
 
Rosie Knight is an award-winning journalist and author who loves Swamp Thing, the DC Cosmic and writing about those and more here at DC.com. You can listen to her waxing lyrical about comics, movies and more each week as she co-hosts Crooked Media's pop-culture podcast, X-Ray Vision.
NOTE: The views and opinions expressed in this feature are solely those of Rosie Knight and do not necessarily reflect those of DC Entertainment or Warner Bros., nor should they be read as confirmation or denial of future DC plans.