Batman. Superman. Wonder Woman. When you close your eyes and listen to these heroes' iconic theme songs, all it takes is a few familiar notes to make you feel like you're standing beside them during their greatest adventures. Black Adam, played by Dwayne Johnson in his first silver screen appearance, now joins their ranks with an unforgettable theme song composed by Lorne Balfe.
You may not know Balfe by name—yet—but the gifted composer is right at home among some of Hollywood's biggest stars. Prior to Black Adam, he crafted musical scores for blockbusters like Mission: Impossible, Top Gun: Maverick and Black Widow, among others. His score for Black Adam effortlessly reflects his expertise in setting explosive action and powerful emotions to music. Balfe is so skilled, in fact, that his music can even make The Rock emotional.
"I was so moved to finally witness the God-given talent of 108 of the greatest musicians in the world for our final orchestral scoring session of Black Adam," Dwayne Johnson wrote on Instagram. "THANK YOU to my friend and our brilliant composer Lorne Balfe for writing our iconic music with such passion and love."
Turn up the volume on the full Black Adam soundtrack, available now for purchase and streaming, as we catch up with Balfe for a chat.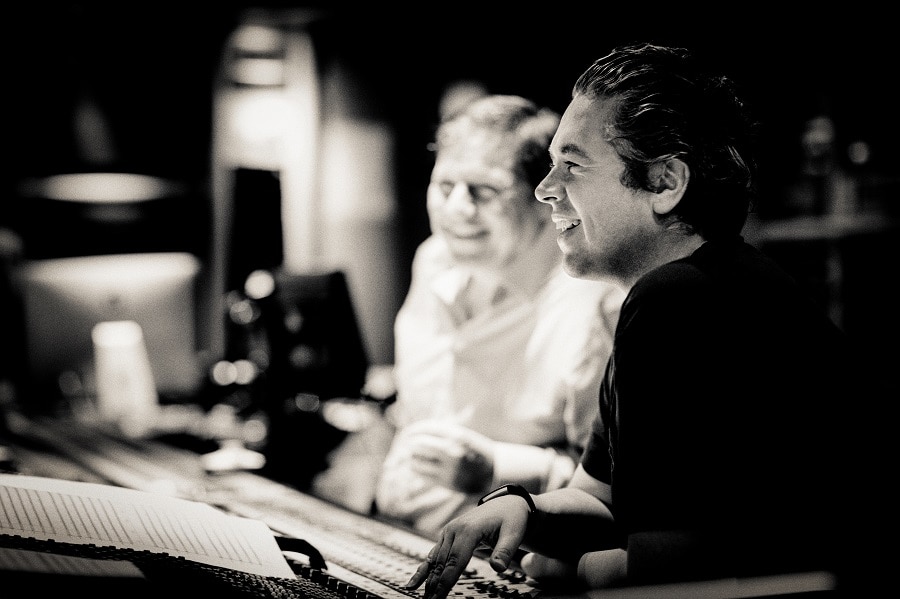 Are you drawn to action-packed movies? Why?
Personally, when growing up I was always drawn to large Hollywood action movies for the sheer escapism. The Rock, Crimson Tide and Con Air were all the films that made me fall in love with cinema and the escapism it brings.
Where do you usually begin when composing for a film—with concept art, filmed scenes, or somewhere else?
The story. Without that, there is no movie. That brings the inspiration for the score. I start off reading the script and spending time with the director talking about the character's backstory and wanting to understand them, so that musically, we can tell their story.
"Black Adam's Theme" has a metal vibe. Did that inspiration come from his costume or his attitude?
The inspiration came from everything about him. Everything from the way he walks to the way he talks is inspirational to his theme. There is a reason why Black Adam chose his path—his relationship with his son pushes him to do what he feels is right in life.
Was composing for an antihero a challenging experience?
It is always very intimidating trying to compose the theme for a character due to the pressure of the audience, especially when it is a character that the audience has known for years. This was the same for writing the theme for the Justice Society. We wanted a theme that felt traditional and from the past but yet had a contemporary feel.
What do you think is a vital part of any superhero's theme music?
Helping the audience understand why the character decides their path in life. What makes Black Adam interesting is that he is an antihero. When approaching characters' themes, I always feel the audience wants to hear and also feel the person's journey in life, and for it to reflect who they are or who they become.
 
Stream, download or buy the Black Adam Original Motion Picture Soundtrack by clicking here.
Black Adam, starring Dwayne Johnson and directed by Jaume Collet-Serra, is now playing in a theater near you. To buy tickets and catch up on all the latest news, features and trailers from the film, visit our official Black Adam hub.