Do you have any plans for this weekend? How does going back to school sound?
Wait, come back! This is way better than actually going back to school. I promise.
The mystery-solving crew of Gotham Academy, AKA the Detective Club, always welcomes more members. Revisit the dark secrets of the elite school that counts Bruce Wayne as a former student with a weekend binge of the first six issues of the 2015 series.
Not only do those issues, collected in Gotham Academy Vol. 1: Welcome to Gotham Academy, make the perfect weekend read, but your trip to Gotham Academy will also be way more exciting than any first day back to school you might remember. Ghosts! Secrets! Batman! More secrets! Let's find out more.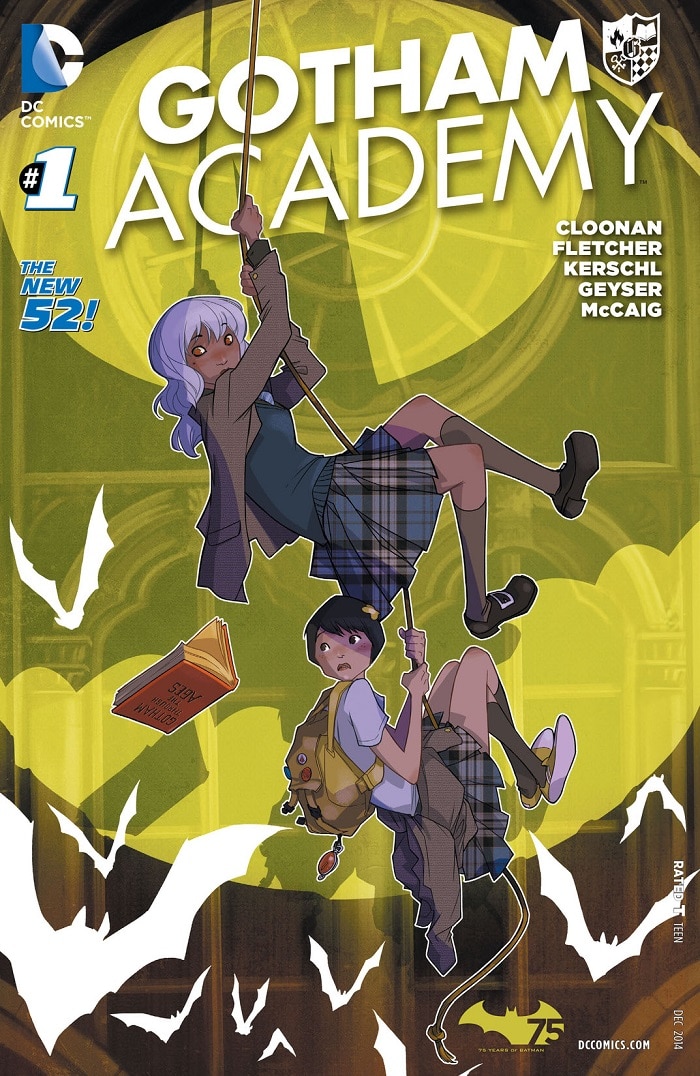 The Premise:
Gotham Academy is a prep school for the kids of Gotham City's elite. Bruce Wayne, who once attended the academy himself, is one of its main benefactors—so it's probably no surprise that this school is super spooky. Mysteries lurk in the shadowy halls of the boarding school and teenage student Olive Silverlock finds herself at the center of them. What's making that sound in the walls? Is that a ghost haunting the sprawling grounds? What happened last summer in the ruins of the North Hall, and why can't Olive remember any of it?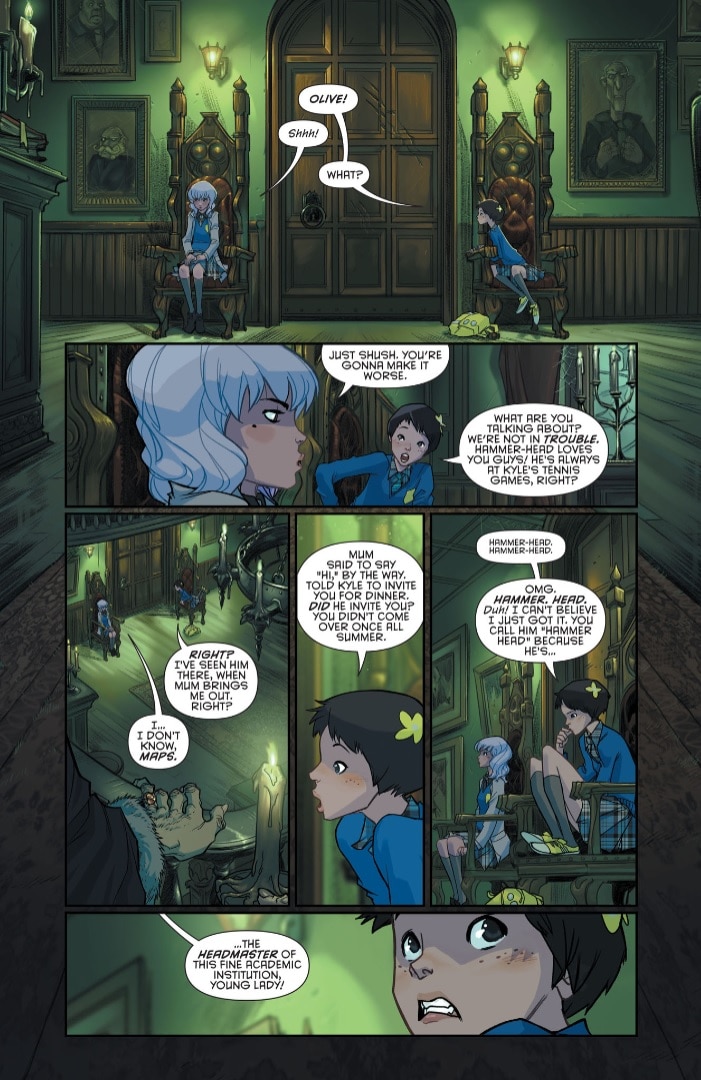 Let's Talk Talent:
The series' creative team of Becky Cloonan, Brenden Fletcher and Karl Kerschl is an all-star lineup of veteran comic talent. Cloonan is no stranger to Gotham City, with notable time there as an artist on Batman #12. (She's currently co-writing Batgirls.) Fletcher is also a Bat-Family alum, with a landmark run on Batgirl that left a lasting impression on the character. You won't find a pair of writers better suited to take you to Gotham City in style and substance.
Kerschl is a brilliant cover and interior artist who has also worked on the main Batman series, most recently on the follow-up to "Fear State." He's also a writer on Gotham Academy: Second Semester, the follow-up series to this one. Infusing Gotham Academy and its students with personality and charisma, these three creators should be considered honorary members of the Detective Club.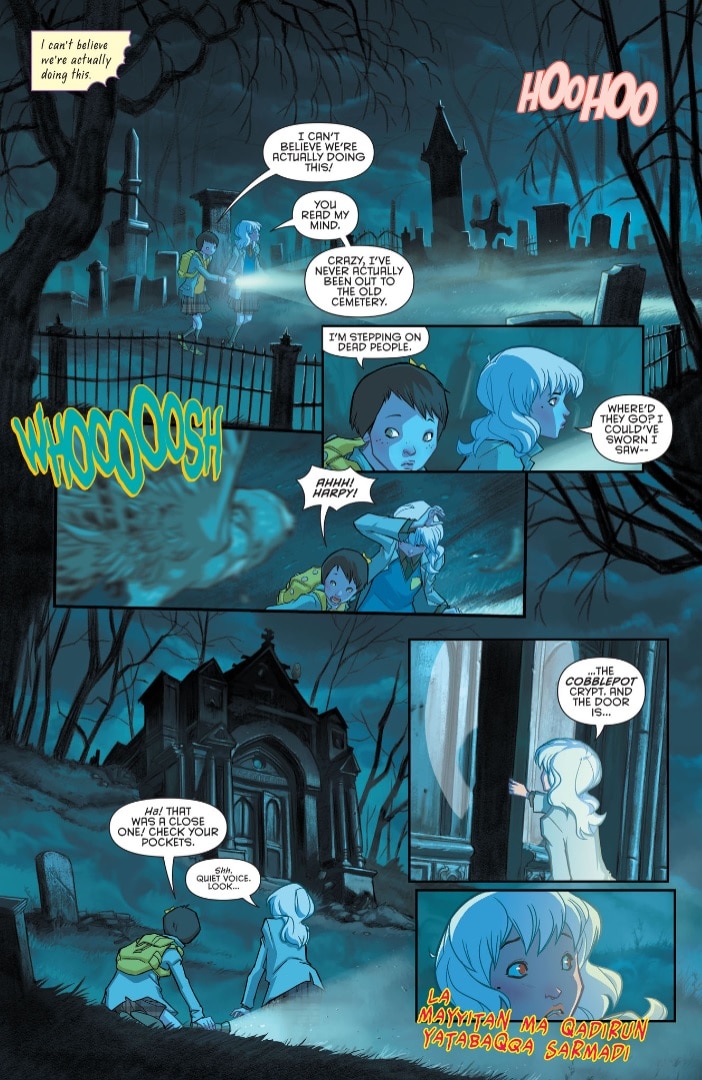 A Few Reasons to Read:
Teen drama and a haunted boarding school? Yes, please. Cloonan, Fletcher and Kerschl capture the moodiness and struggle of self-discovery that personifies being a teen without a hint of mockery or making those feelings seem trivial. And accomplishing that alongside the extra gloomy backdrop of Gotham City? Masterwork.
 
Two words: Maps Mizoguchi. Mia Mizoguchi, who's given the nickname "Maps," can barely contain an unabashed enthusiasm for mystery that makes her instantly endearing. Her affinity for looking at the dangers of real life like a role-playing game character not only makes for some phenomenal Easter eggs, but encourages us all to embrace our challenges by playing to our own personal strengths.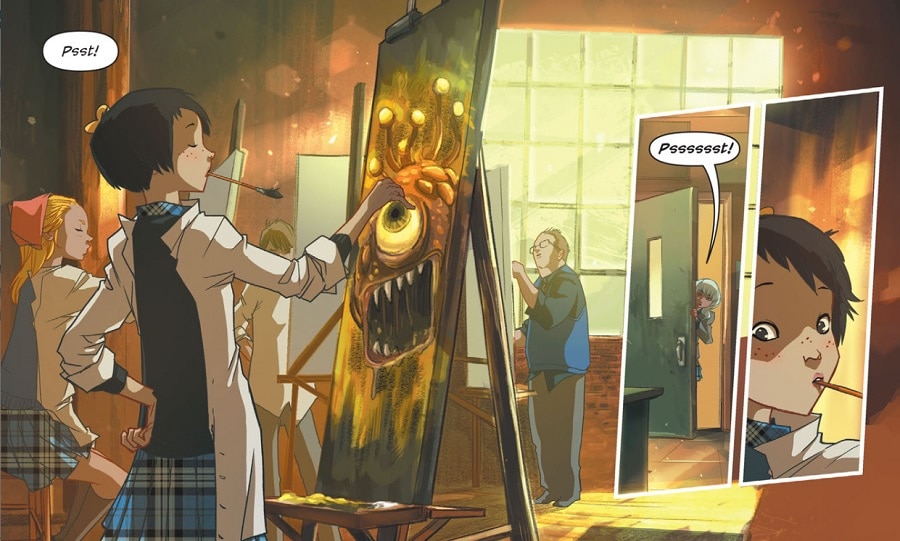 Did you think only criminals feel uneasy when the Bat-Signal illuminates the night sky? Olive Silverlock gives Batman fans a different point of view of the Dark Knight and the "bad" guys he puts into Arkham. It's not a perspective you encounter often in a Bat-book.
 
Gotham Academy's students are coming back in a brand-new short story in the upcoming DC's Saved by the Belle Reve #1! The original creative team is back with a standalone adventure for our beloved Detective Club. Find out how the gang got together in these first six issues before catching up with them in the new anthology.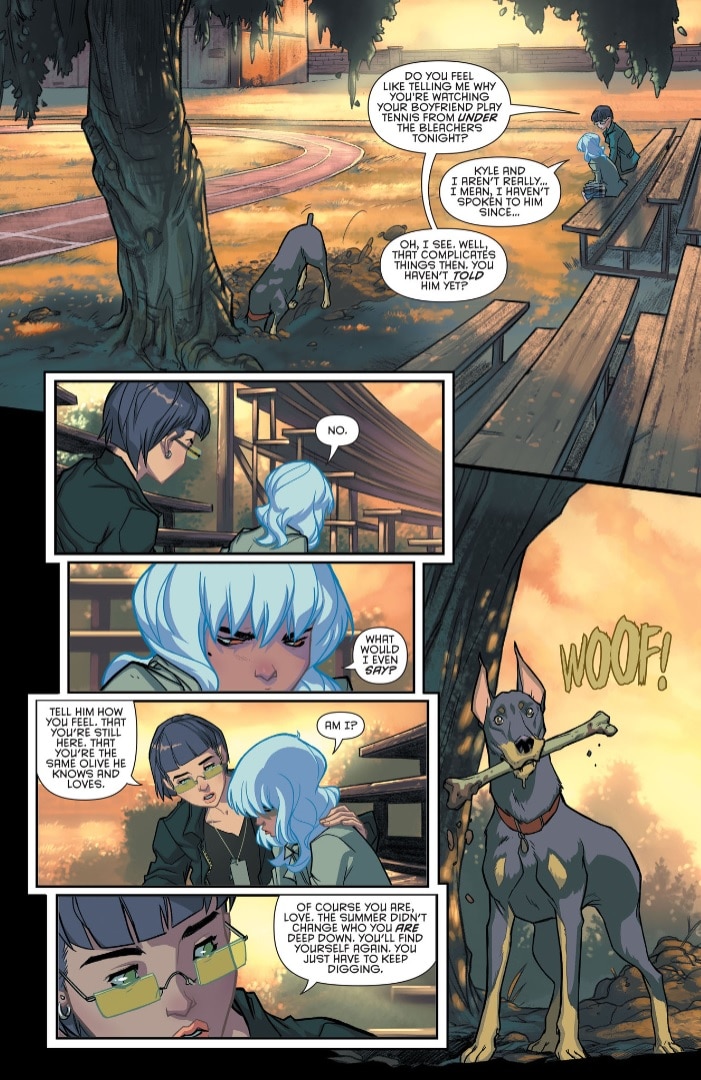 Why It's Worth Your Time:
Combining fresh new characters with appearances by some of Gotham City's most (in)famous citizens makes Gotham Academy a fantastic entry point into Batman comics. If a new comics reader isn't ready yet for epic storylines with multiverse-shattering stakes, this could be the book to ease them into their first ongoing series. Or, if you're a veteran reader who's looking for a quieter series to read in-between the big events, you'll appreciate the more personal nature of Olive's story.
No matter your comic reading experience, you'll find a place for yourself in the Detective Club at Gotham Academy. Don't be surprised if you want to stay on school grounds and continue the tale!
 
Gotham Academy Vol. 1: Welcome to Gotham Academy by Becky Cloonan, Brenden Fletcher, Karl Kerschl, Geyser and Dave McCaig is available in bookstores, comic shops, libraries and on DC UNIVERSE INFINITE.
Kelly Knox writes about all-ages comics and animation for DCComics.com and her writing can also be seen on IGN, Nerdist and more. Follow her on Twitter at @kelly_knox to talk superheroes, comics and pop culture.
NOTE: The views and opinions expressed in this feature are solely those of Kelly Knox and do not necessarily reflect those of DC Entertainment or Warner Bros.