Bringing The Sandman to life was no easy feat, but Netflix was able to make dreams come true and they didn't even need a highly addictive pouch of sand to do it. What they did need is a talented, diverse cast capable of bringing a cast of hundreds to life in a way that was distinct and memorable. After all, while characters like Rose Walker, Johanna Constantine, Lucifer and the Corinthian may not be a big part of the series as a whole, each one is extremely popular within The Sandman's fandom. Casting actors who could fully embody their character's persona, pleasing readers who have their own unique expectations while welcoming new fans, was no easy feat. Yet, if the response to the series is any indication, the search—much like Morpheus's quest for his tools—was truly successful.
Arguably one of the show's biggest swings, and undoubtedly most inspired, was casting Doctor Who's Jenna Coleman. Playing the saucy sorceress Johanna Constantine, Jenna pulls double duty embodying Johanna in the present day as well as deep in the past. It's the sort of trick that you could only do in TV or film, and one that the series embraces—in the comic, Morpheus's search for his missing pouch of sand was accompanied by John Constantine, not Johanna. But with other DC projects featuring John currently in-the-works, Johanna made for an inspired character swap.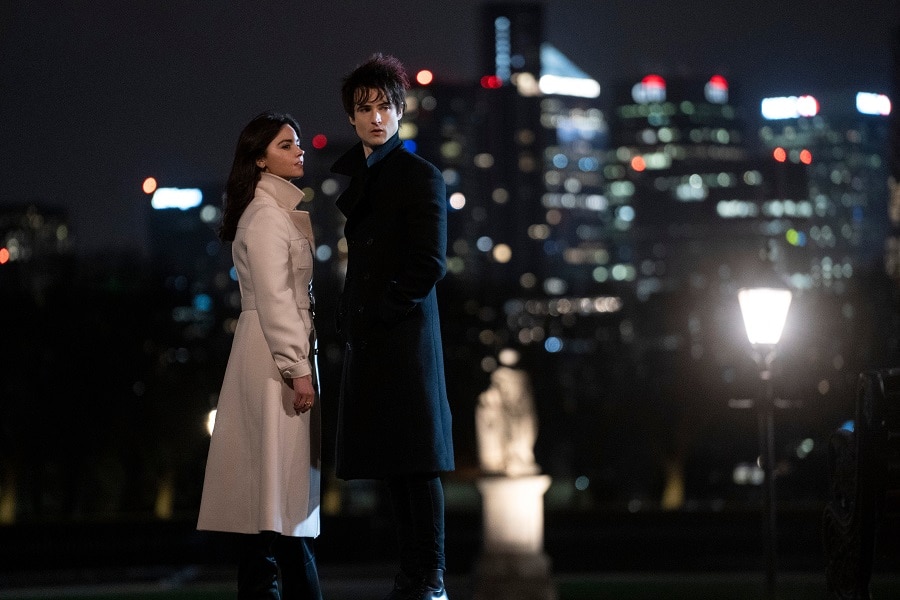 "To have her meet Dream and have this meeting of minds between these two characters," Coleman considers. "The one place she usually hides is her dreams and he sees her there. She's not easily impressed, and this mutual respect, but battle of the egos, between them was an interesting dynamic."
While the 16th century Lady Johanna Constantine—who does appear in the Sandman comics—may look much like her modern counterpart, there are some key differences. "She is a lot more cold and calculated," explains Coleman. "There's a real kind of iciness and coldness to her, whereas you kind of see the weight of all the loss and death on Johanna Constantine in the contemporary, who has a much bigger heart."
A key role in the second half of The Sandman's debut season, Rose Walker has a mysterious and deeply destructive tie to Morpheus's realm of the Dreaming, although Rose doesn't realize this right away.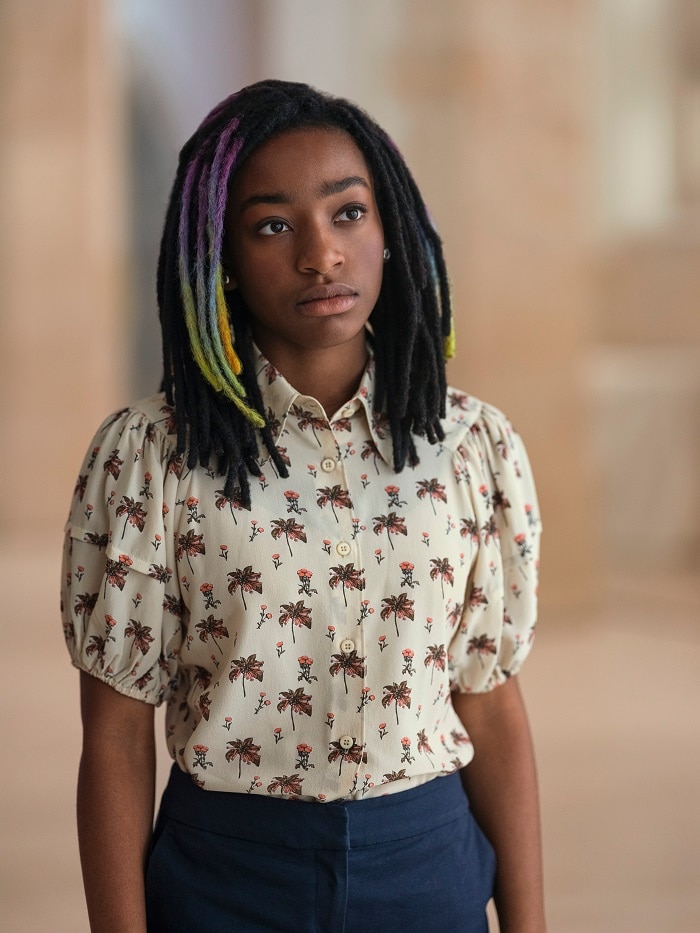 "There's definitely a full journey with both of them," shares Vanesu Samunyai, who plays Rose Walker across season one's final four episodes. "Dream himself, I think he gains a little perspective. He changes a bit, and he also has an effect on Rose. There are some things that happen at the end, and we get to see a little pain as well."
Rose is searching for her brother Jed, another soul whose life has been entangled by Dream's creations. On set, Samunyai enjoyed a fun relationship with her on-screen sibling Eddie Karanja.
"With Jed, it was one of those things where they had to learn each other and meet each other again," she reveals. "They had been apart for so long, and been estranged for so long. I got to play with those elements with Jed's actor Eddie and that was really nice. I had a really great relationship with Eddie. We were always cracking jokes and having fun, and laughing between takes."
Unfortunately, Rose is not the only character with an interest in Jed. Over a particularly tense couple of episodes, the young boy finds himself caught in the web of the Corinthian, one of Dream's rogue nightmares.
"There's a relationship between Jed and I," shares Corinthian actor Boyd Holbrook. "We're friends, and the Corinthian doesn't really have a lot of friends, so you get to see this tenderness and this gentleness from him that you haven't been able to see before. He's like a big brother, and I kind of approached it like that. And he is just such a powerhouse of a kid. He's a fun kid to be around."
Don't let his relationship with Jed fool you because if you've seen the show or read the comic, you know the Corinthian is one of the most sadistic villains you'll ever meet.
"We tried to make this a character that had been around for hundreds of years," says Holbrook. "There's a definite sophistication that comes along with that. A character that you would invite into your homes mistakenly, and that's how he would lure his victims, rather than (operating as an) abrasive character who would overpower you."
Unsurprisingly, Holbrook looked to real serial killers for ideas on how to play him. Jeffrey Dahmer is a ready comparison in his mind, except the Corinthian keeps his victim's emotions as trophies.
"The Corinthian doesn't ever get to experience what humans get to go through with emotions," he suggests. "So, since he can't have those emotions or experiences, they're almost like trophies he keeps. In a weird way, he gets to keep their emotions."
Speaking of emotions, if The Sandman's Lucifer Morningstar harbors any, they're likely pretty melancholy and more than a little lonely.
"Lucifer is a bit scathing," shares Gwendoline Christie, who plays the character. "I think Lucifer as ruler of Hell absolutely sees themself as above and beyond (humans), but simultaneously, I suspect is covering up a very deep and secret jealousy of the familial bond. Lucifer is isolated, and I think something we've all felt during this time is the isolation."
According to Christie, the original Sandman comics were always the starting point for her performance.
"We all knew we wanted it to be like the comics, and to have Lucifer retain something of that essence, but they were really open as to how I was going to play the part," she says.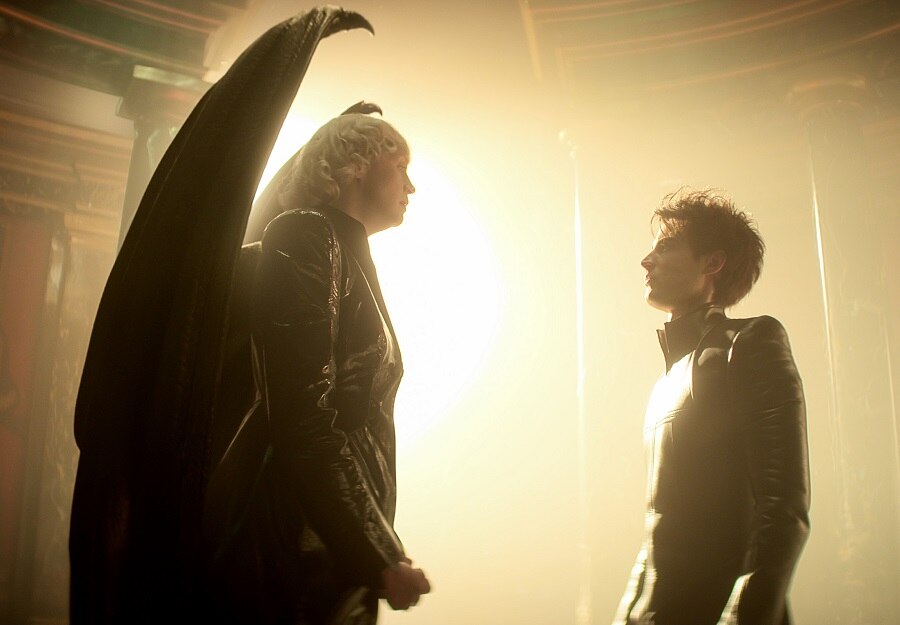 Samunyai concurs, "I had the comics, and we were doing 'Doll's House' in season one, so that's all I went off of in the beginning. Her subsequent issues wouldn't really be relevent."
For Jenna Coleman, preparing to play Constantine was a bit more complicated.
"A lot of learning how to do an exorcism!" she laughs. "I had to learn Latin. I was learning French for The Serpent at the same time as I was learning Latin for the exorcisms on this, which are very different languages. I was walking around London, and I was like, 'My god, it's insane. I'm talking to myself doing exorcisms as I'm doing my groceries!'"
Capturing the look and feel of the original comics had other challenges as well. After all, how do you translate the Corinthian's frightening teeth-eyes in live-action?
"There is a trick doing the teeth for eyes," reveals Holbrook. "It was kind of a 50/50 between a little bit of prosthetic, and making the eyes talk through teeth. It was really not a laborious process that I sat in for hours. It was very simple, and it only happens a couple times throughout the show. It wasn't very difficult. The only difficulty was actually wearing the glasses. We were in the pandemic, so I didn't really have a chance to try them on at all. So, when I did put them on during the very first day, I straight up went blank. I could not remember any dialogue. It was just shocking to be encompassed in complete darkness."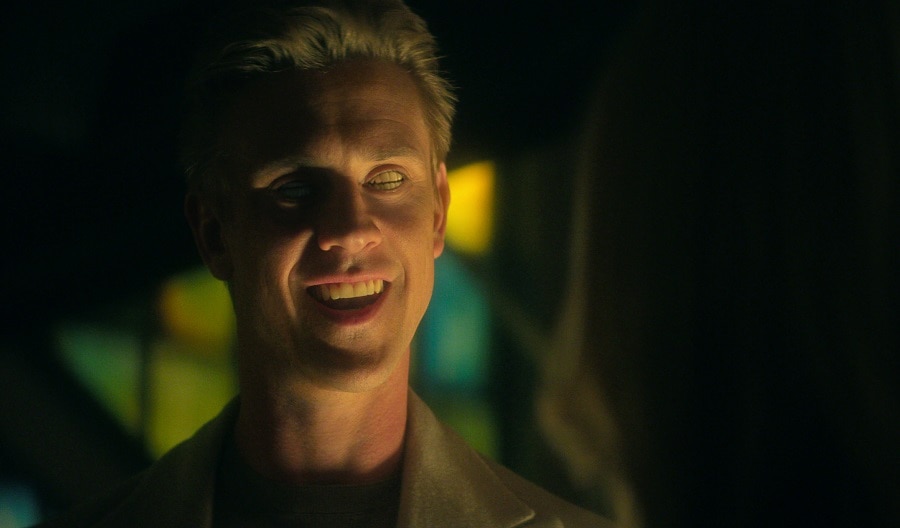 Although Constantine's look is simple, Coleman shared that it still took some time to land on the right design.
"We really went through a costume journey," she recalls. "There was a lot of, 'Are we doing the trench coat like John Constantine?' At one point I had suspenders, and we then decided that this iteration was the upgraded version. This is a Constantine who has risen in the ranks and is now exorcist to the queen."
While trying to capture the essence of Lucifer, Gwendoline Christie found executive producers Neil Gaiman and Allan Heinberg to be great collaborators.
"I was speaking with Allan and Neil, and I kind of fell in love with them," she says. "I thought they were really fantastic people. They were so loving and open, and really wanted to collaborate. They really wanted to know what my ideas were."
The experience on the series was a positive one for the cast, with Samunyai noting that it helped her grow personally.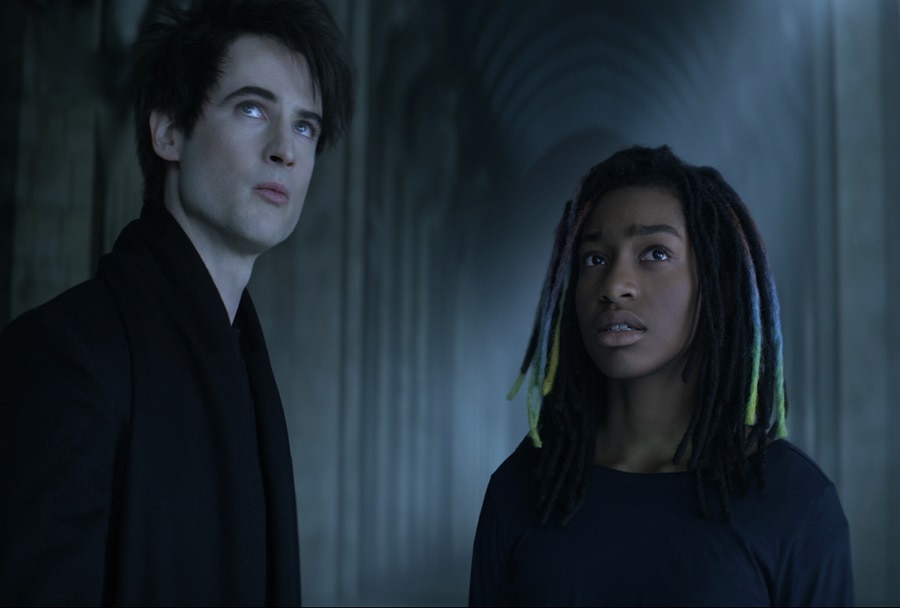 "I was growing both as a person and as an actor as I was doing this job, and she (Rose) was subsequently growing," she explains. "In her journey in the beginning, she tried to be too selfless and she thought less for herself and more of others. She grew and became someone who wanted to take more for herself, and I grew in a very similar way. She's a great person."
"I had an absolute blast," Christie smiles. "When I got to work with Tom (Sturridge), he was so dedicated. He was really bringing everything to it and taking it so incredibly seriously. He's so talented, and he's very respectful, so we could go further in terms of how we treated each other in a place that was respectful and safe, and have some fun outside of it."
"It's such a unique visual world, so it's really exciting to see that come together," Coleman says.
After thirty years of waiting, the Constantine actress could easily be speaking for the comic's many fans, who are finally getting to see that world brought to life onscreen.
And while it might not please the show's namesake, they're not about to sleep on it.
 
The Sandman, starring Tom Sturridge as Morpheus, is now streaming on Netflix. For more dreams, fables and recollections, visit our official Sandman TV page.