Once upon a time, in a land far, far away, there was a community of fairy tale creatures. At least that's how it started, but Fables is no ordinary bedtime story. The award-winning Vertigo comic book series put a daring new twist on dozens of familiar storybook characters, taking readers on a fantastical journey that spanned multiple genres. Now that Fables is returning as a DC Black Label series with its first new issue in seven years, the time is right to get acquainted with the citizens of Fabletown.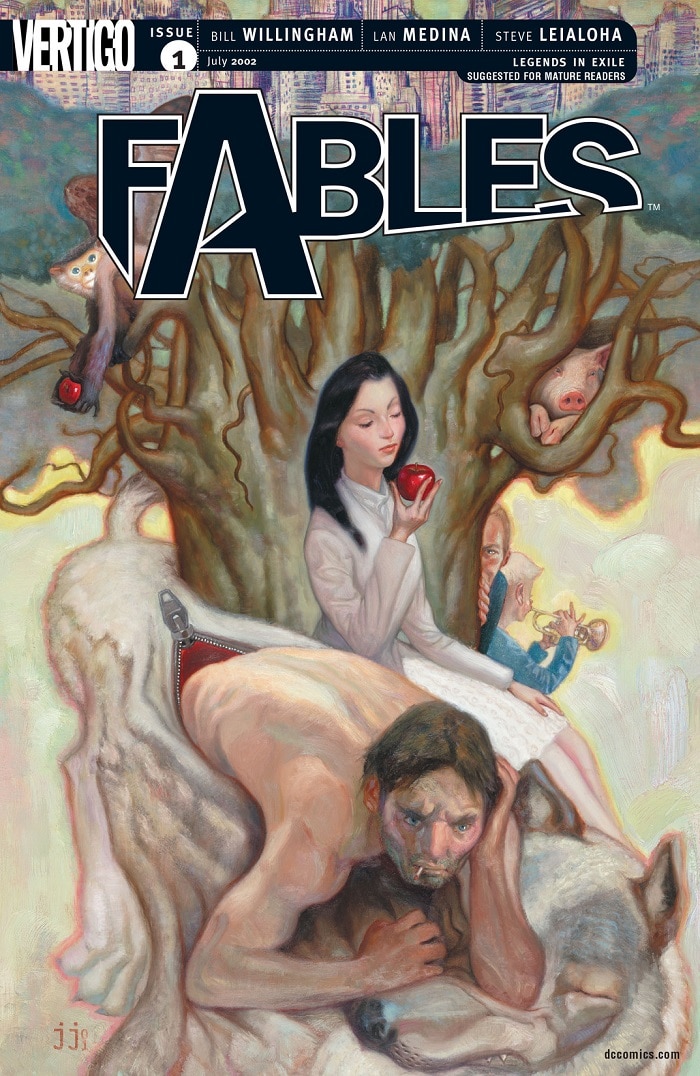 So, What Exactly is Fables?
Fables is a comic series about a group of fairytale characters secretly living among us in modern day New York City. The rest of the world thinks they are myths, little realizing that they are living as refugees in a secret community called Fabletown.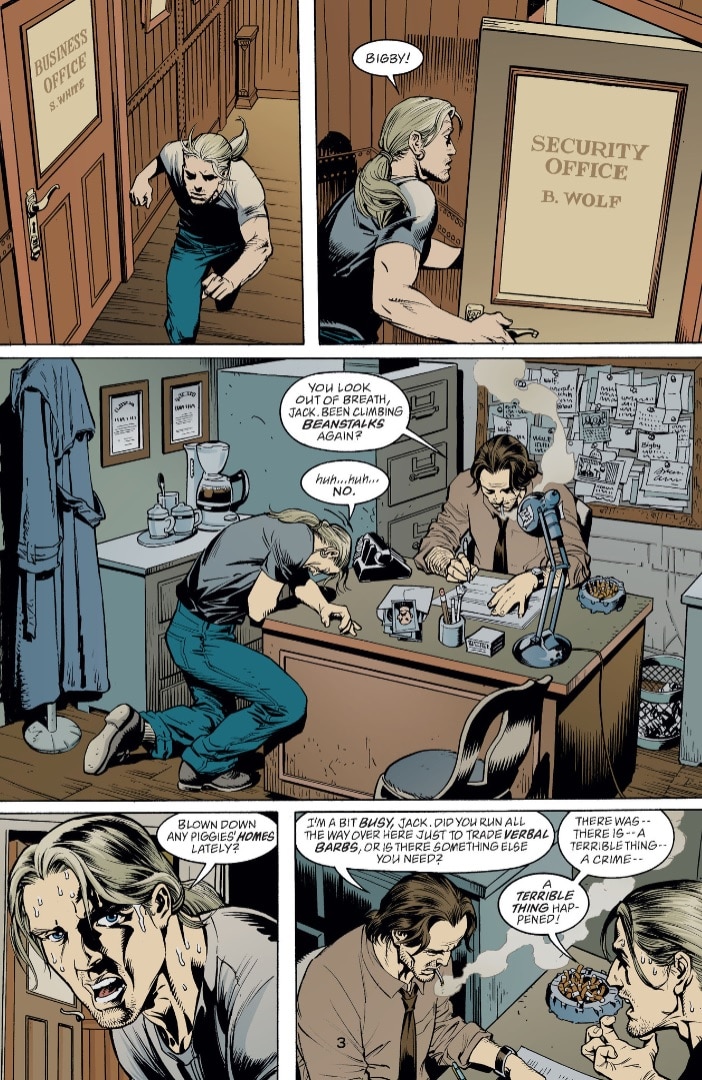 Which Mythical Characters are Included?  
There's Bigby Wolf, a reformed version of the Big Bad Wolf who can make himself appear human. There's also Snow White, Cinderella, Pinocchio, Rose Red, the Three Little Pigs and many others. If your preschool teacher had their storybook, chances are they're included!
In Other Words, it's Just Like Once Upon a Time?
Er, not really. There are surface similarities, but the two properties are pretty different. Fables originated as a part of DC's now-shuttered Vertigo imprint, which means things are very adult. So, among other things, you don't have to worry about it turning into a prolonged advertisement for a bunch of animated movies.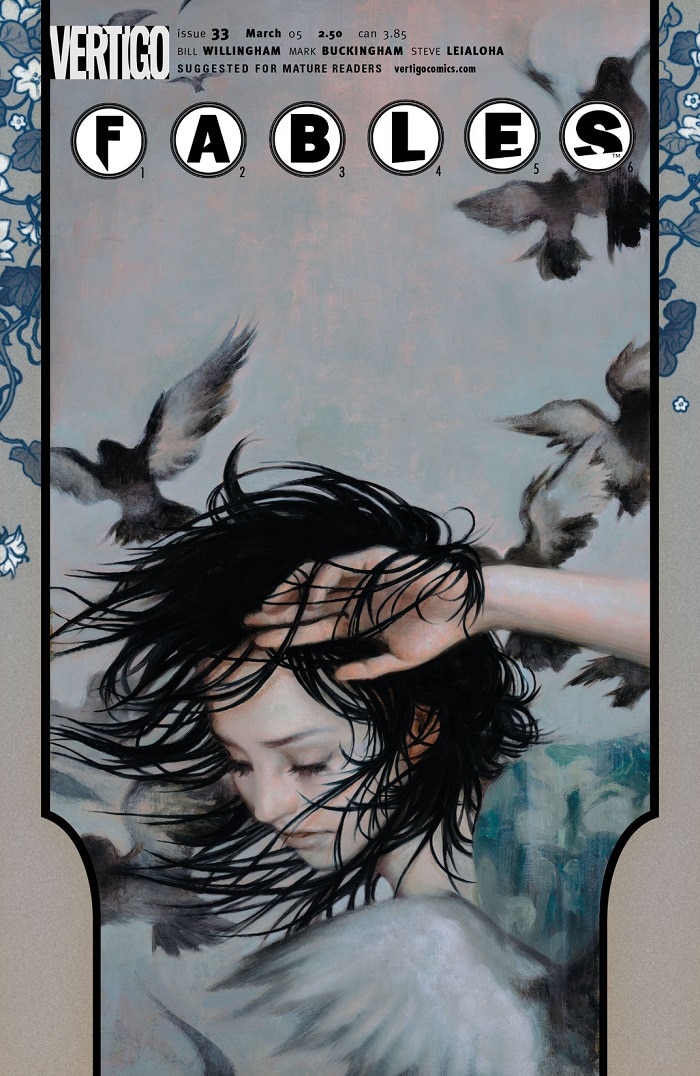 Why Did the Fables Go Into Hiding?
This is where things turn interesting. They were driven from their homes years ago by an evil force known as the Adversary. The series starts with a few relatively standalone storylines, but you just know that the Adversary is going to eventually catch up to them and that's when things really get wild. All of that comes later in the series and we won't reveal the Adversary's true identity here, but we will say that they're someone you'll be familiar with. (Also, if you don't know, be careful of spoilers. The Adversary's identity has been known for about 15 years at this point, so it's everywhere. Make sure to use caution when websearching!)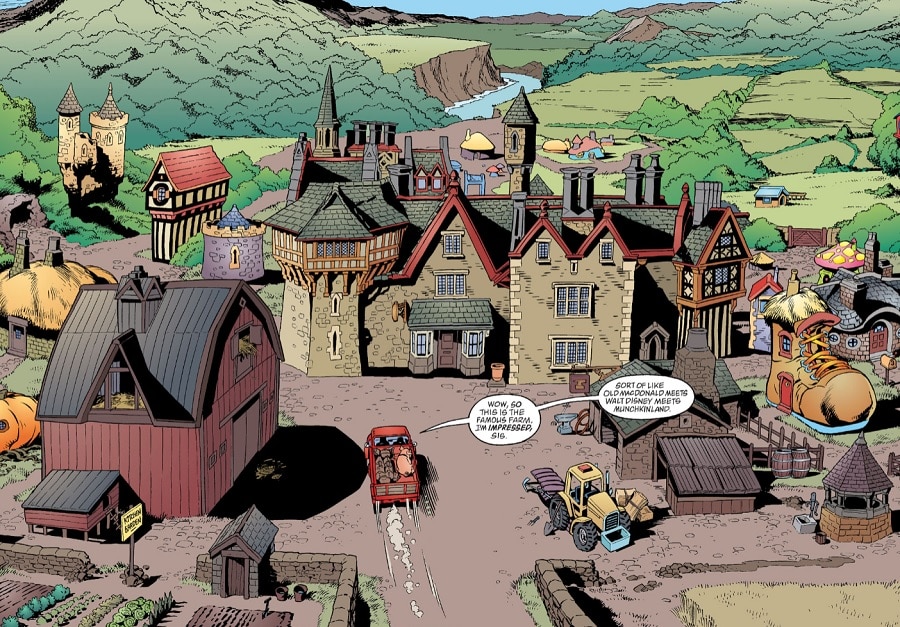 Not All of the Characters Look Human, So How Do They Stay Hidden?
Some of them use shapeshifting abilities, like Bigby Wolf, while others use glamour charms to conceal their appearances. The problem is that these charms are expensive, so any animal who can't alter their appearance gets sent to a special farm in upstate New York. It's harsh, but it's highly critical that they never reveal themselves to the outside world—or to the "Mundies," as they like to call us.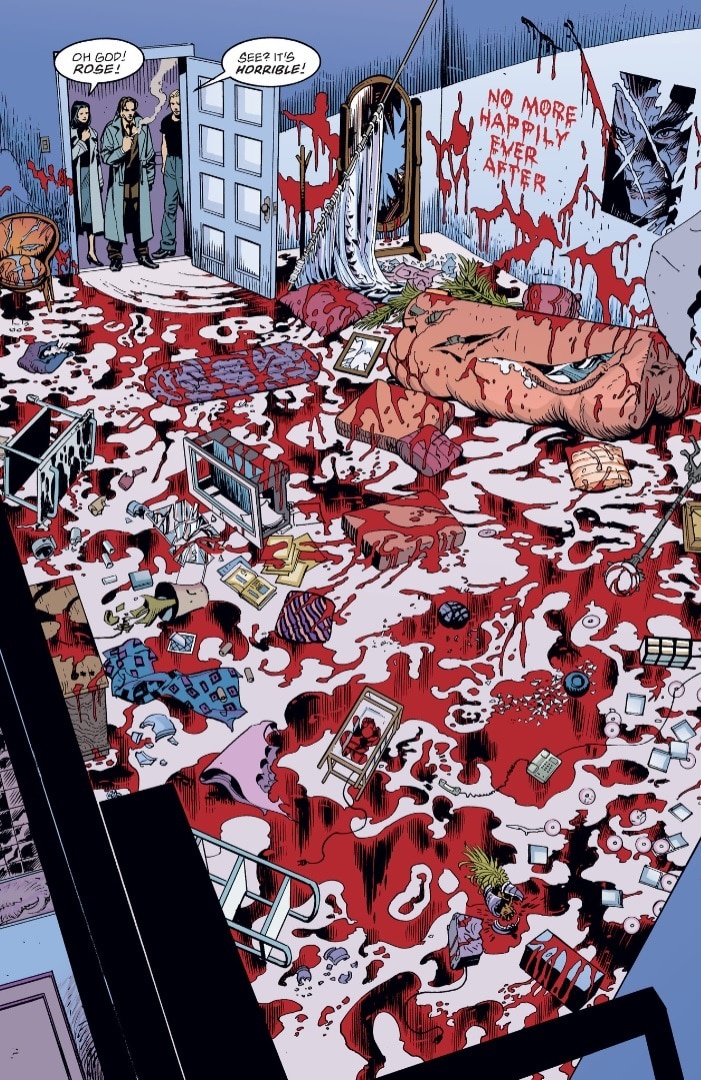 How Intense Does the Series Get?
Where to begin? The series starts with the apparent murder of a Fable and it doesn't let up from there. Remember the Blue Fairy from Pinocchio? Well, let's just say that she doesn't get a fairy tale ending—more like something from a horror movie. At one point, Snow White combats an uprising at the Farm by calling in air support from a dragon. And Bigby Wolf's origin story gets really violent as well, for reasons you can probably imagine.
Who Are the Creators Behind Fables?
The series was written by Bill Willingham, with a majority of the issues illustrated by Mark Buckingham. Steve Leiahola, Craig Hamilton and Lan Medina have also contributed to the artwork over the comic's past run.
Wasn't There a Video Game at One Point?
Indeed there was! In 2013, Telltale Games released The Wolf Among Us, an episodic game where Bigby Wolf investigates a series of murders in Fabletown. The game, which boasts a hard-boiled storyline straight out of the best film noir, is a prequel to the series and is considered canon. It was also adapted into a digital first series called Fables: The Wolf Among Us. A sequel to the game is currently being developed and is expected to drop in 2023.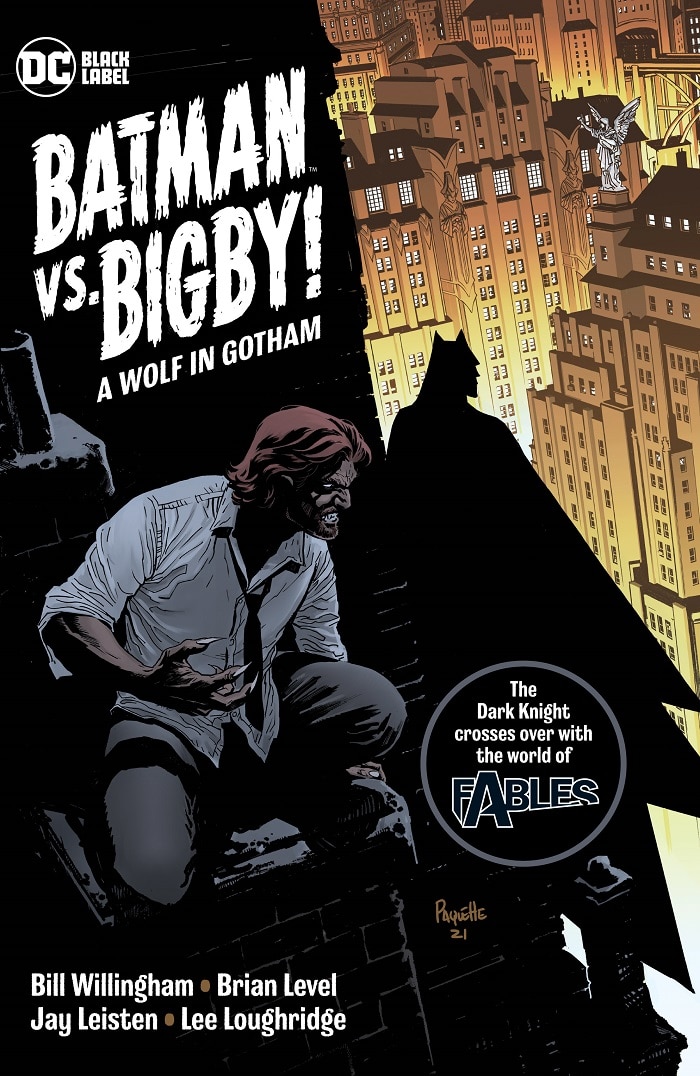 Has Fables Ever Crossed Over with the Mainstream DC Universe?
Fairly recently, in fact! Batman just had a run in with Bigby Wolf in the DC Black Label limited series Batman vs. Bigby! A Wolf in Gotham, which was just released last week as a trade paperback. We don't want to spoil too much here, but as you can imagine things get a bit wild when you put two strong-willed detectives like this in the same book together.
How Did the Original Series End?
Don't worry, we'll keep things vague. In 2015, the series came to a close with the graphic novel-length Fables #150. The Adversary had been defeated and the closing issue catches up with some of the characters in sort of a "where are they now" fashion. Not everyone gets a happily ever after though, after all, what did you think this was, a fairy tale? When it reached that last issue, Fables was the second longest-running Vertigo comic behind Hellblazer. It had won fourteen Eisner Awards and was nominated for two Hugo Awards. Not bad for a bunch of myths.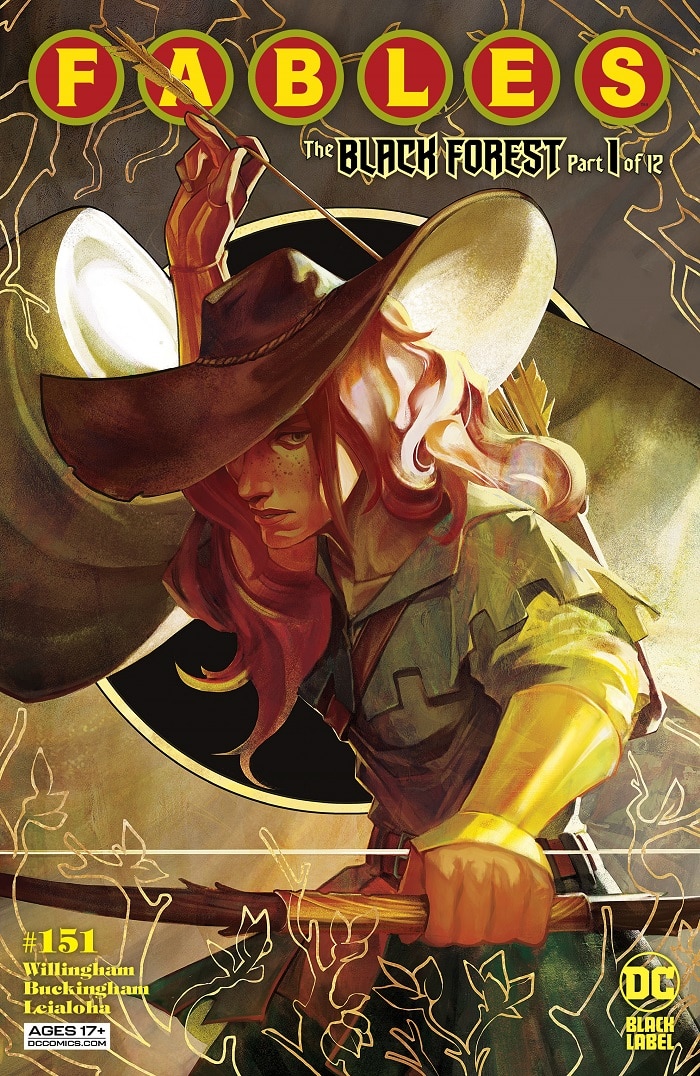 What are the Fables Up to Now?
Fables is back as a DC Black Label series, picking up right where they left off! Fables #151 is now in stores and kicks off a new twelve-issue storyline called "The Black Forest." Bill Willingham and Mark Buckingham are both back, so there's no question that this will have the same level of quality as the original series.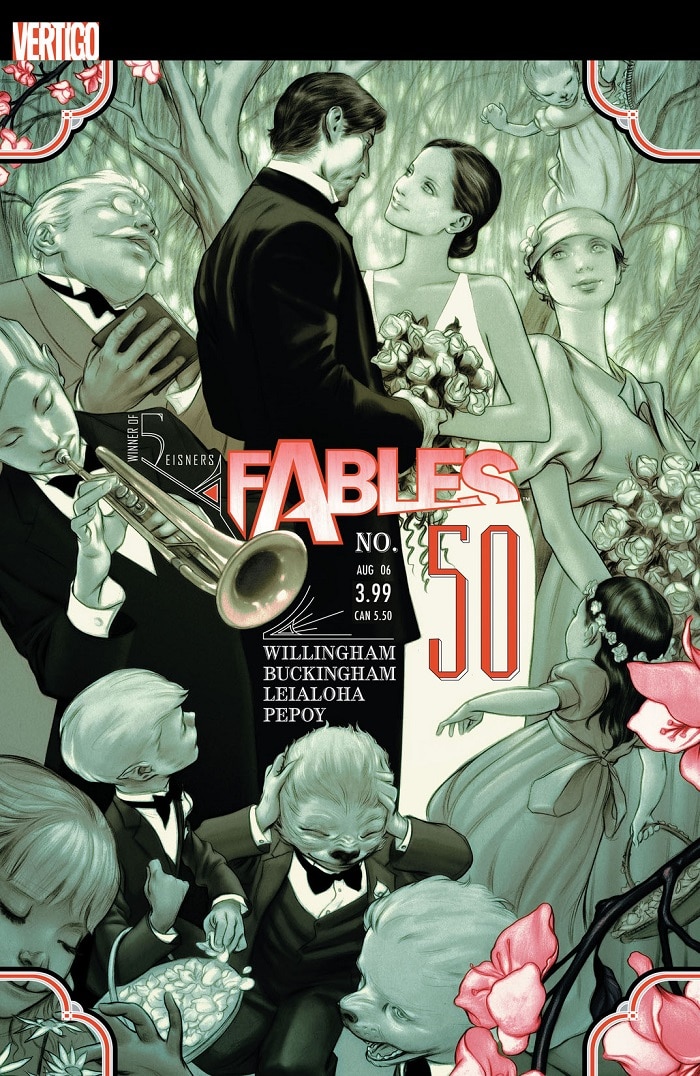 Where Can I Catch Up on the Series?
Surprise! All 150 previous issues of Fables have now been added to DC UNIVERSE INFINITE for the very first time—and even better, the first five issues are free-to-read to non-subscribers with registration. That's the complete first storyline!
Fables has endured for twenty years for a very simple reason—it's really good. If you've never read it, you're in for a treat, and that's true whether you want to start at the very beginning, or just jump right in at issue #151. Just remember, this isn't your grandmother's book of fairy tales. We can't promise you a happy ending when you pick up an issue of Fables…but it's still hard to imagine a better way to wind down your day.

Fables by Bill Willingham, Mark Buckingham and others can now be read in its entirety on DC UNIVERSE INFINITE.
Fables #151, the first new issue of the series in seven years, is now available in print and as a digital comic book.