Space Jam: A New Legacy, which hits theaters and HBO Max this weekend, might just be the king of crossovers. Everything and everyone that you'd want to see intermingle with your favorite Looney Tunes can be found in this zany sports mashup—and yes, that includes DC. But did you know that this isn't the first time the Wascally Wabbit and his friends made their way into the DC Universe? And that, between now and the end of the month, you can experience these unique crossover adventures for free?
The "DC Meets Looney Tunes" one-shot comics were published in 2017 and 2018 and boast an attention-grabbing roster of writers and artists including Tom King, Mark Russell, Gail Simone, Jimmy Palmiotti, Amanda Conner, Steve Orlando, Lee Weeks, Kelley Jones, Aaron Lopresti, Brett Booth and more. Each extra-sized issue includes one main story that incorporates the Looney Tunes into a style reminiscent of DC and a backup comic that does the opposite, bringing DC heroes and villains into what feels like a Looney Tunes short. Best of all, they're all available to read for free on DC UNIVERSE INFINITE through July 31. Just register for a free account, sign in and you're ready to go.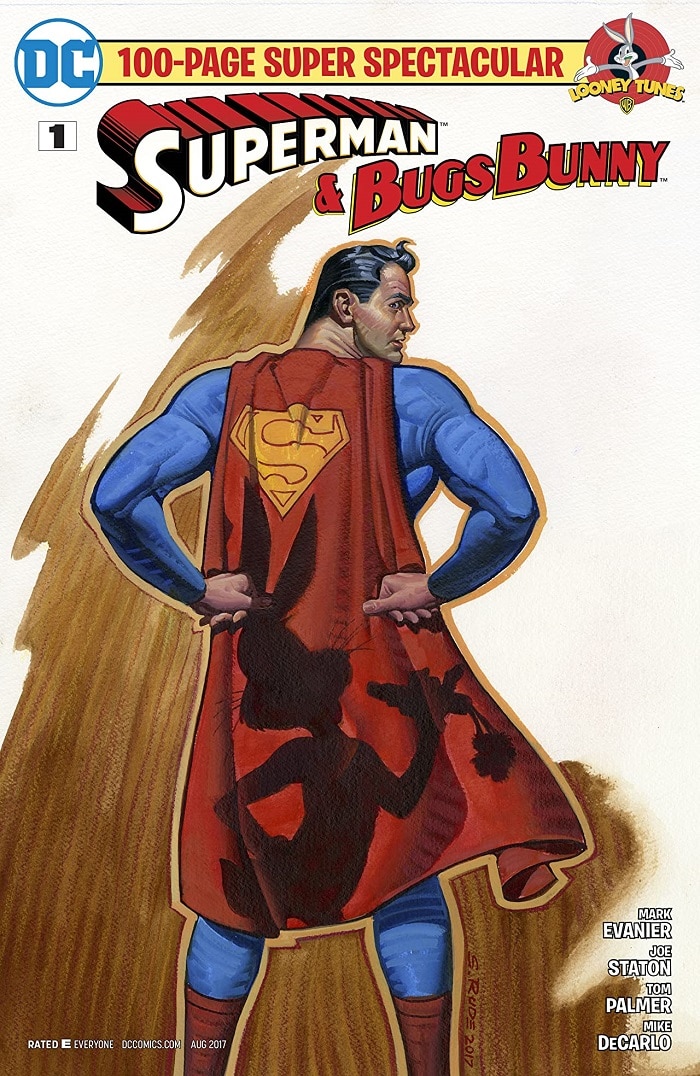 The only thing loonier than complimentary comics is how good many of these stories are. Each one-shot features a different DC/Looney Tunes pairing, including a mix of both top-level characters—like Bugs, Daffy, Superman and Batman—and deeper cuts. These are character team-ups you likely never knew you wanted, but it turns out they make a lot of sense: Superman and Bugs Bunny. Harley Quinn and Gossamer. Jonah Hex and Yosemite Sam. Martian Manhunter and Marvin the Martian. (Okay, that one seems like a no-brainer.)
One of the standout books in this unique line is a hard-boiled tale that lurks on the shadowy streets of Gotham. The gritty mystery brings together the World's Greatest Detective with… Elmer Fudd. The moment your eyes land on the opening line of the Eisner-nominated Batman/Elmer Fudd Special #1, your life will never be the same again.
"Sometimes the wain comes down so hawrd you forwget you've ever been dwy."
Take your time.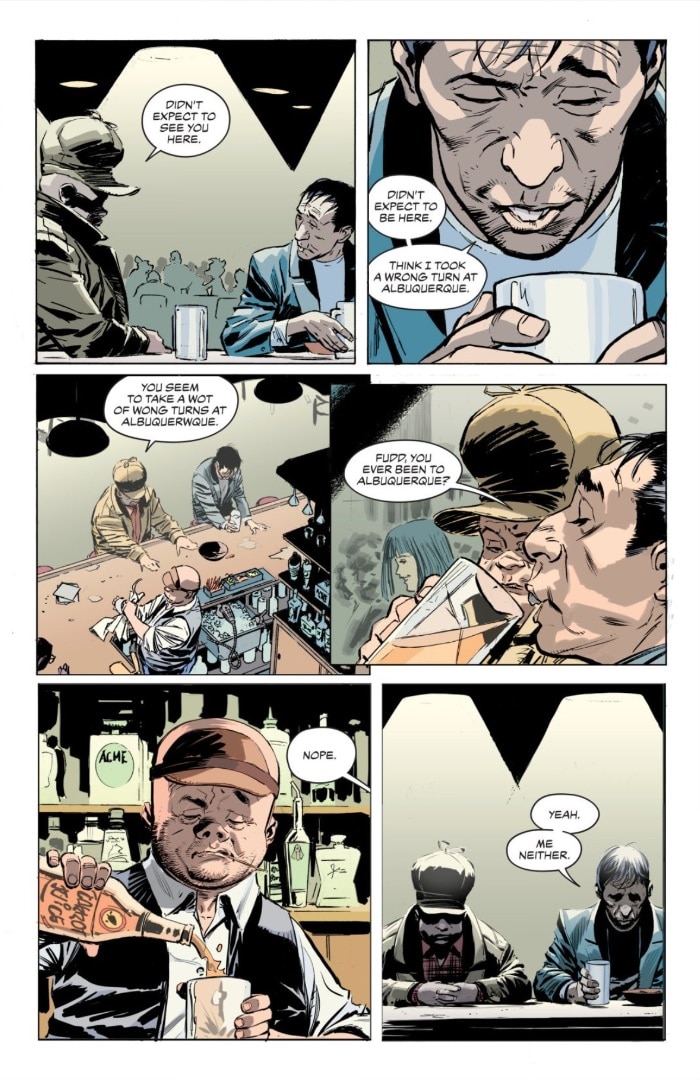 Once you adjust to the distinctive voice of Elmer Fudd, the unlikely narrator tells the tale of a hunt. Yes, he's hunting wabbits, but it's absolutely not what you expect. Tom King and Lee Weeks turn the toons into humans with very familiar, although much darker, characteristics. When Fudd, a hired gun, gets playboy Bruce Wayne in his sights, it's Batman's turn to go on the hunt. But Fudd's not going down without a fight.
The twists and turns of this noir narrative are more than a match for your favorite, well-worn detective novel, as well as for your favorite detective: Batman.
But while Batman/Elmer Fudd may be the most-discussed comic in the collection, it's far from the only one worth your attention. Need some color in your life after King and Week's somber tale? Give Wonder Woman/Tasmanian Devil Special #1 a spin. This dizzying adventure adds a little ancient mythology into the mix for a concoction of action worthy of the Amazons. Did you enjoy the biting satire of Future State: Superman vs. Imperious Lex? That comic's writer, Mark Russell, teams up with artist Jim Fanning for a similarly satiric mash-up of Lex Luthor and Porky Pig. Finally, Birds of Prey's Gail Simone and artist Inaki Miranda pit Catwoman and Sylvester against Black Canary and Tweety in a no-holds-barred battle to determine the winner of the birds/cats rivalry once and for all! (This one goes in some truly surprising directions and features guest appearances from…well, you'll see.)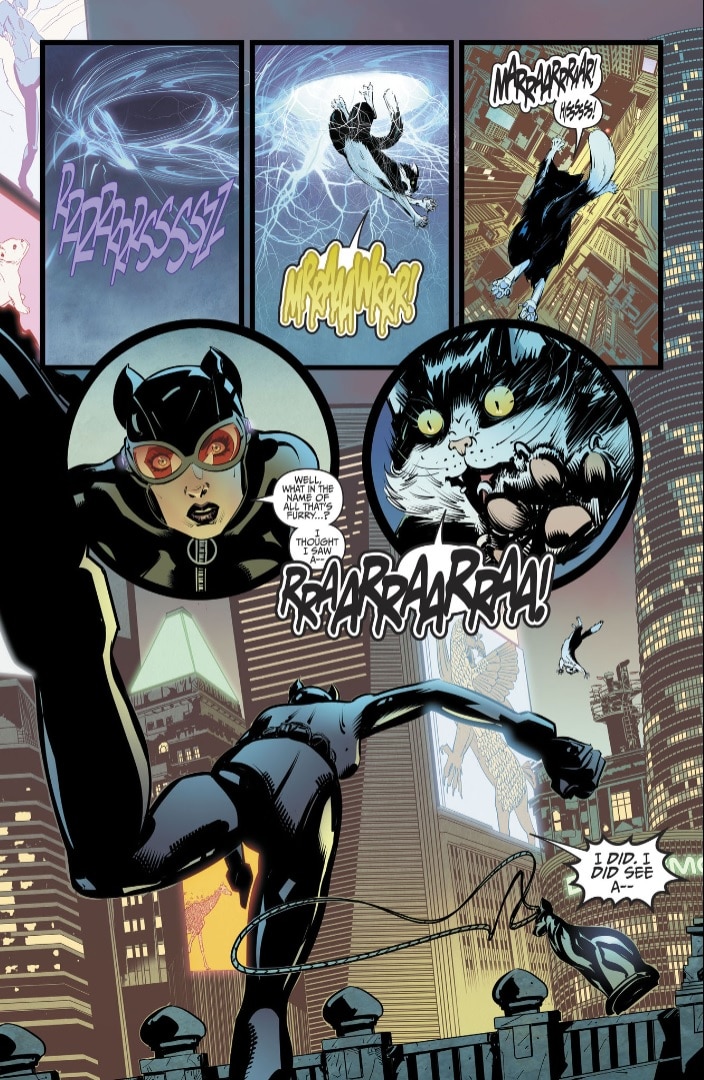 These team-ups are sometimes weird, sometimes wacky, but always wonderful. They're also the perfect way for DC fans to set the mood for this weekend's LeBron James-starring showdown. So, before you head the theater, drop by DC UNIVERSE INFINITE and discover (or rediscover) these memorable titles. To borrow from one of Looney Tunes' biggest stars, to do otherwise would be despicable.
 
The DC/Looney Tunes crossover comics are all free to read with registration on DC UNIVERSE INFINITE from now through July 17th.
Kelly Knox writes about all-ages comics and animation for DCComics.com and her writing can also be seen on IGN, Nerdist and more. Follow her on Twitter at @kelly_knox to talk superheroes, comics and crafts.