As a film critic, I spend a lot of my time watching movies. What a lot of folks may not know is that those movies often include animated features. DC has always really brought it with its animated flicks, and now, as we wait for the second part of their latest stellar example, it seemed like the perfect time to put together a program of my ideal animated DC marathon.
And of course, we start at the very beginning…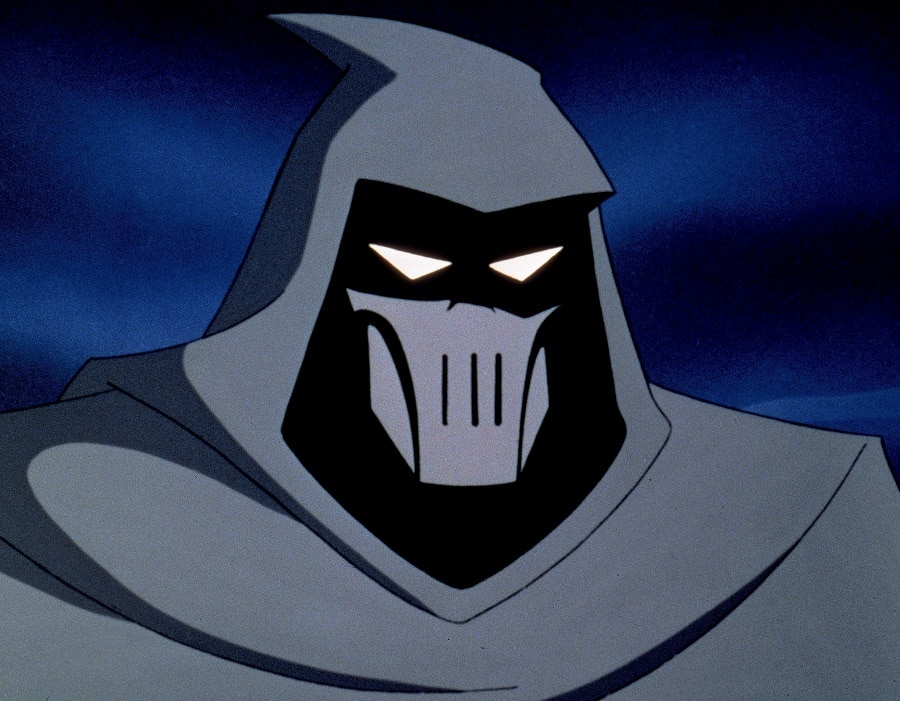 It just feels appropriate to start with the feature that kicked it all off. Spun off from the ever-incredible Batman: The Animated Series, Batman: Mask of the Phantasm shows us a different side of Gotham's caped crusader. At least in the beginning.
Love is a complicated emotion, and a young Bruce Wayne was happily willing to give up a life of crimefighting to be with the intrepid Andrea Beauxmont when he was younger. Thankfully for Gotham, fate had other plans for the lovebirds. When Andrea suddenly leaves town, Bruce has a new moment of clarity. By the time she finally returns years later, he's already been the Batman for some time.
With Andrea's return comes a complex new villain—the Phantasm—who has taken it upon themselves to kill all the big bads in Gotham City. Both sides of Bruce's identity get shoved into overtime as he tries to stop the masked murderer and deal with his lost love. Batman: Mask of the Phantasm is complicated and layered and rocks the gorgeous animation that the animated series was known for. Truly the gold standard for animated DC films.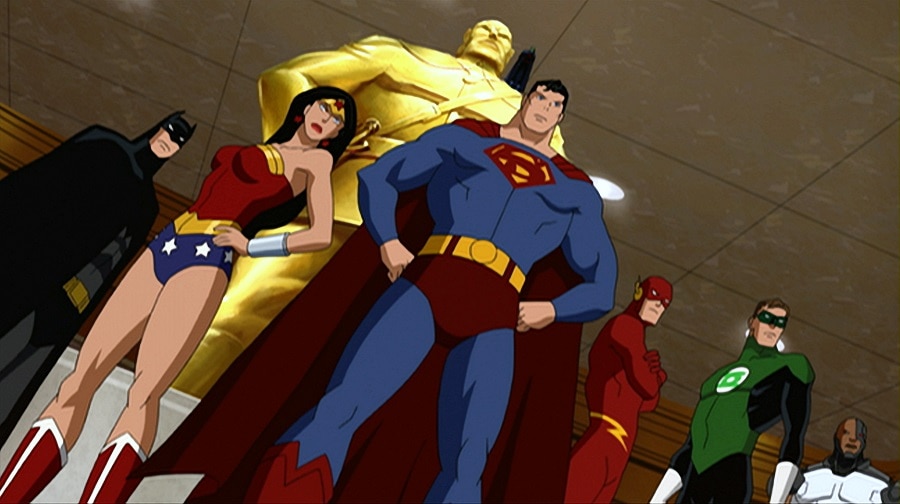 Global and galactic powers need checks and balances. But what happens when those checks and balances come into play without the consent of the powers that are to be checked? Teams have to trust each other, and they can't do that when one of their own is hiding secrets. Justice League: Doom follows our heroes as they deal with complicated emotions over being betrayed by Batman, even if that betrayal isn't in the traditional sense.
Historically, Bruce Wayne has trusted approximately three people. It's not too much of a stretch to picture him keeping dossiers on his super-powered teammates that include all of their weaknesses and plans on how to stop them when the chips are down. Unfortunately, the rest of the Justice League doesn't take too kindly to the Caped Crusader taking matters into his own hands. Even Superman has to admit the overstep, but things quickly become dire enough that the team will have to find a way to trust each other again.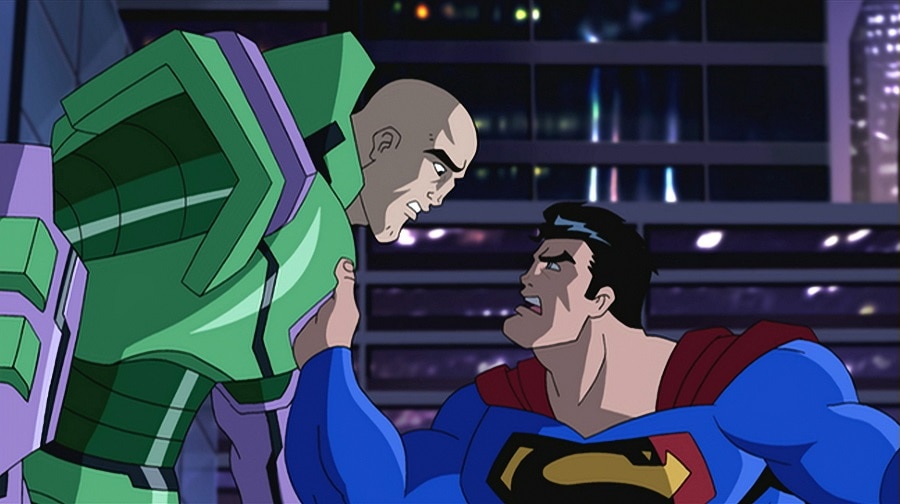 When Lex Luthor is elected President of the United States in response to a deep national depression, things go about as sideways as you'd expect. Complicated issues lead to a large subset of heroes joining forces with the super-villain to serve what they believe to be the "greater good." Though you're right to imagine they eventually see through the lies, the ride we take to get there is a blast. 
Confession: I live for angry Superman. Not the kind that doesn't smile or make his silly farm boy jokes on the regular, but the one who gets so defensive of someone that he loves that even the strongest enemy can't stop him. I'm not going to give you any spoilers, but I will say that such a moment happens in Public Enemies and it's one of my favorite clips in DC's animated tenure. It's fun, it's layered and it's complex in a way that most people don't expect out of animated movies.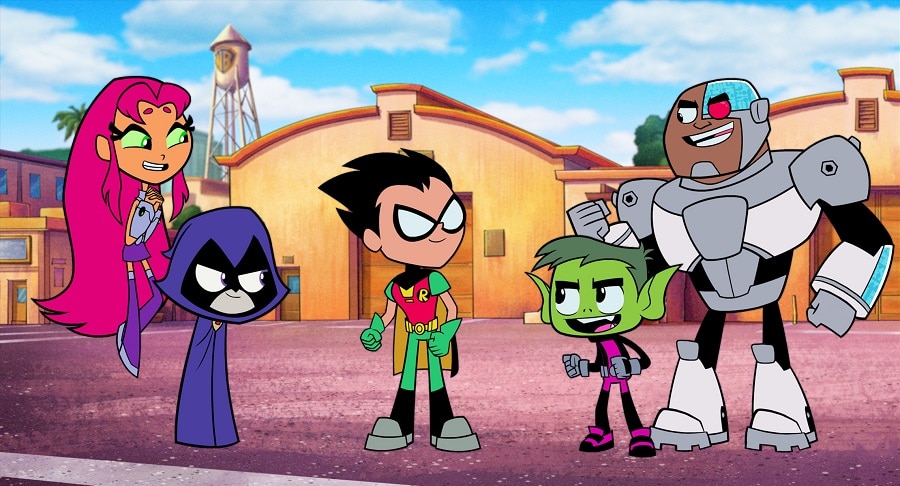 It ain't easy being a sidekick! Robin and his Titan friends find themselves with a little bit of FOMO as they see their Justice League counterparts getting all of the glory while they remain ignored and movie-less. They'll go on an adventure to get the recognition they deserve, but will the team survive the diva response that can sometimes come when one finds themselves in the spotlight?
As a bit of the OG animated Teen Titans purist, I was a little late to Teen Titans GO! To the Movies. However, I'm delighted to report that this film is an absolute blast. Ignore the vibe that it's for a younger viewership and that the animation's a little different and give it a shot. It's chock full of Easter eggs and countless jokes for old school DC fans and ends up being a really fun ride.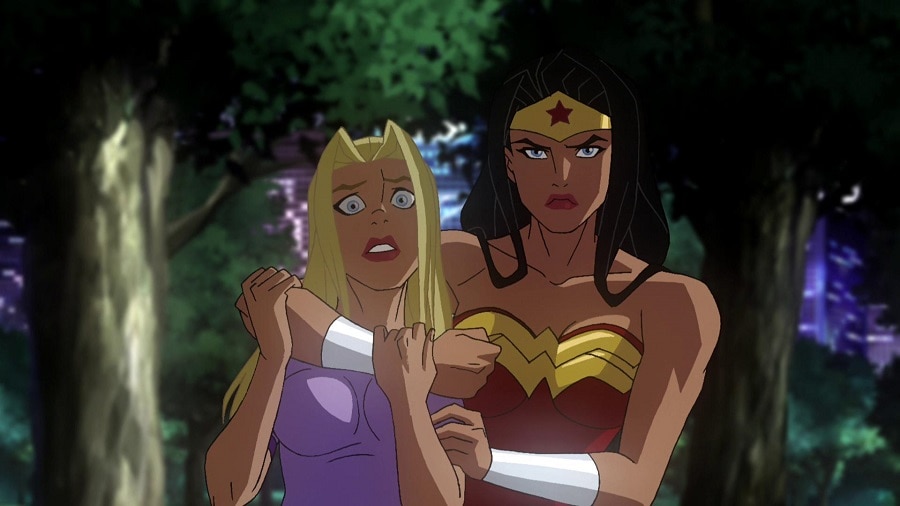 Apocalypse serves as a follow up to the aforementioned Public Enemies, kicking off with Lex Luthor's arrest and subsequent impeachment. But that's not the only excitement in store for the Man of Steel and the Caped Crusader! During all the hullabaloo, a ship crashes in a Gotham harbor. Said ship contains one Kara Zor El, cousin to Superman.
Public Enemies acts as Supergirl's introduced to the animated film universe, but focuses primarily on Batman and Superman as the heroes deal with Darkseid's desire to have Kara become the new leader of his Female Furies. That said, there are plenty of fun moments with Kara and Diana Prince on Themyscira.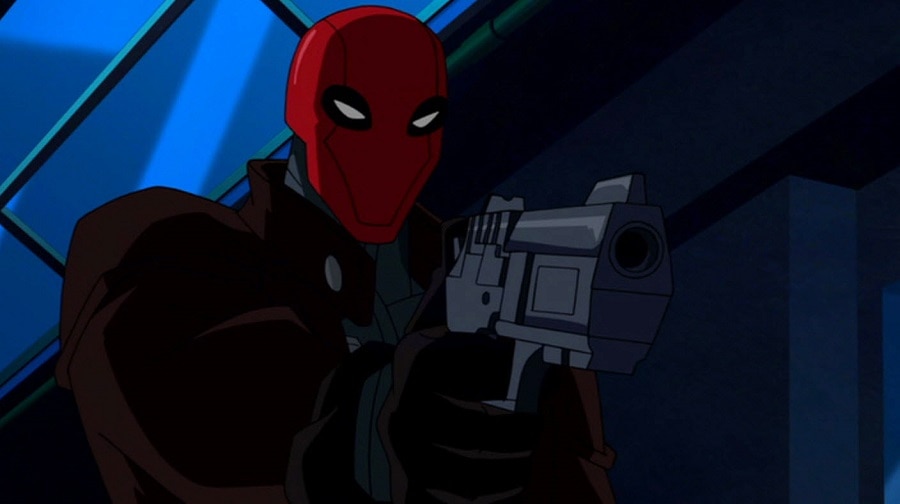 It felt unlikely that any animated film was ever going to hold a candle to Mask of the Phantasm by the time Batman: Under the Red Hood premiered, but the movie does that and more. While it tells a familiar tale—outlining Jason Todd's last days as Robin before he's brutally murdered, his subsequent resurrection, and his descent into the Red Hood—it does so in a unique and exciting way that keeps viewers engaged.
Excellent voice performances across the board bring an added level to this already emotional tale, proving that origin stories don't have to be a slog. The connection between all of the characters is so palpable that you can feel even Ra's al Ghul's despair over what he'd allowed to happen to the young sidekick early on. Under the Red Hood is animated superhero storytelling at its finest, and the perfect ending to your animated DC marathon!

What is your ideal DC animated movie marathon? We'd really like to know, so put together your list of six or seven movies and share it with us over in the DC Community!
Amelia Emberwing writes about comics, movies and TV for DCComics.com and is a frequent contributor to the Couch Club, our television column. Look for more of her writing on What to Watch, Collider and Slashfilm, and follow her on Twitter at @BrowncoatAuror.
NOTE: The views and opinions expressed in this article are solely those of Amelia Emberwing and do not necessarily reflect those of DC Entertainment or Warner Bros.