We're in the thick of Gemini season, but there's no reason to be of two minds about the many great additions this week on DC UNIVERSE INFINITE, including an all-new digital-first series and a couple of key #1s! Here's everything new this week, including the latest highlights from the DC Community.
DC Digital First Comics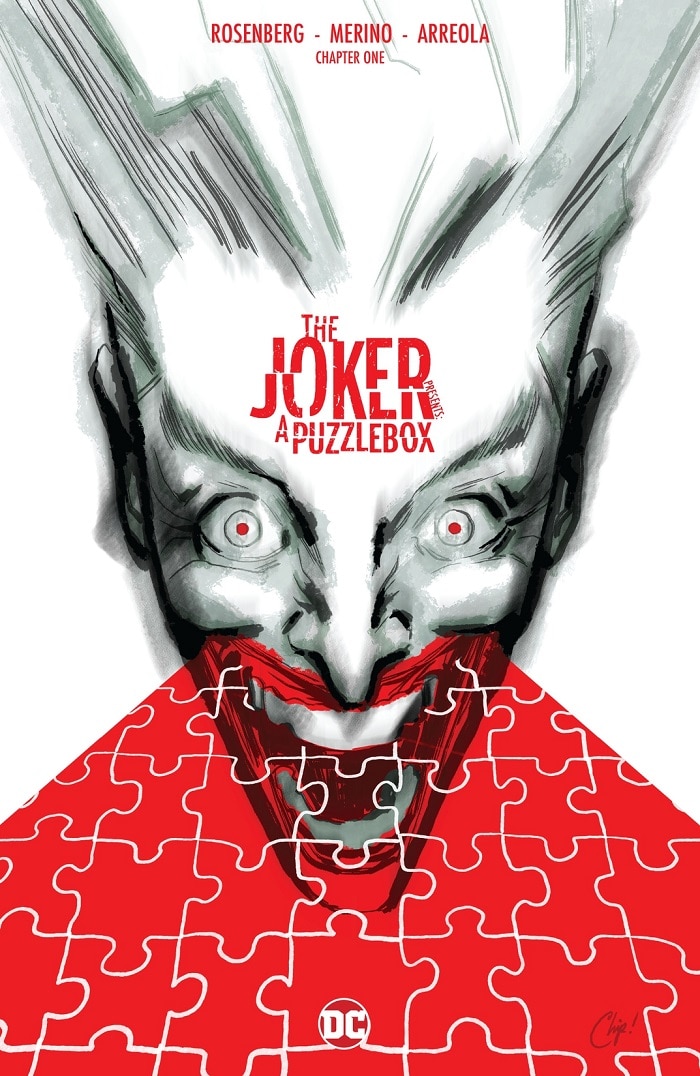 A mysterious corpse. A magical box. Gotham's most dangerous villains. And the key to figuring out what happened is...the Joker? Oh boy. Get ready to investigate an all-new mystery in The Joker Presents: A Puzzlebox #1 by Matthew Rosenberg and Jesus Merino—featuring Director's Cut Bonus Box content and clues exclusive to DC UNIVERSE INFINITE! (Learn more about this unique series in our interview with Matthew Rosenberg.) Plus, the John Constantine story in Truth & Justice wraps with issue #9 by Danny Lore and Adriana Melo. In Sensational Wonder Woman #9 by Amy Chu and M.L. Sanapo, Wonder Woman's biggest fan—a 98-year-old woman—is missing. Represent! #7 by Onyekachi Akalonu and Valentine De Landro looks at the power of graffiti art, and Tim "Jace" Fox's formative adventures continue in The Next Batman: Second Son #3 by John Ridley and Travel Foreman.
The Joker Presents: A Puzzlebox #1 – 6/8/2021
Truth & Justice #9 – 6/9/2021
Sensational Wonder Woman #9 – 6/9/2021
Represent! #7 – 6/10/2021
The Next Batman: Second Son #3 – 6/14/2021
New Comics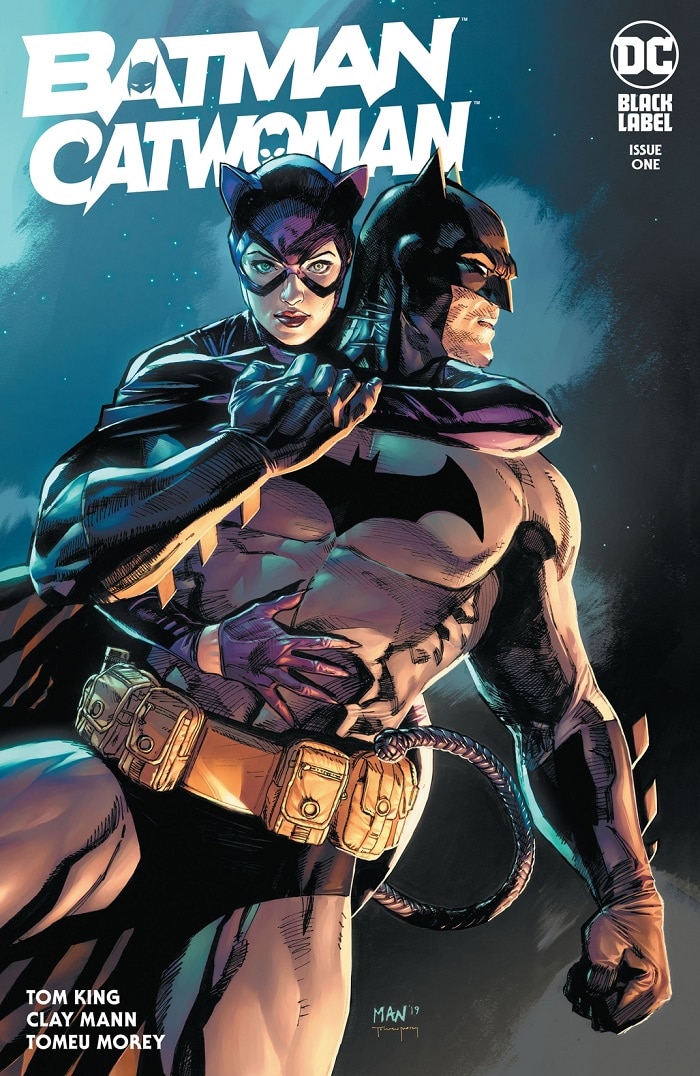 Writer Tom King crafted epic adventures of the Dark Knight over his 85-issue run on Batman, in the process redefining the rocky, romantic relationship between Batman and Catwoman. King returns to the Bat and the Cat with DC Black Label series Batman/Catwoman, a 12-issue saga illustrated by King's frequent collaborator, superstar artist Clay Mann. Batman/Catwoman takes place over three timelines—the past, present and future of the titular couple—with the Joker acting as a thorn in their sides throughout. Plus, Batman/Catwoman features the comic book debut of the Phantasm—from the beloved 1993 animated film Batman: Mask of the Phantasm! Issue #1 is on DC UNIVERSE INFINITE now. Also new on service, Justice League: Endless Winter #1, co-written by Ron Marz and Andy Lanning and illustrated by Howard Porter and Marco Santucci, starts a nine-part story with the Justice League facing an extinction-level global storm thanks to the Frost King! And DCeased: Dead Planet #6 by Tom Taylor and Trevor Hairsine, the penultimate issue of that series, brings the horror sequel towards its climax.
Batman/Catwoman #1
DCeased: Dead Planet #6
Far Sector #9
Justice League: Endless Winter #1
Metal Men #12
Strange Adventures #7
Tales from the Dark Multiverse: Wonder Woman: War of the Gods #1
The Dreaming: Waking Hours #5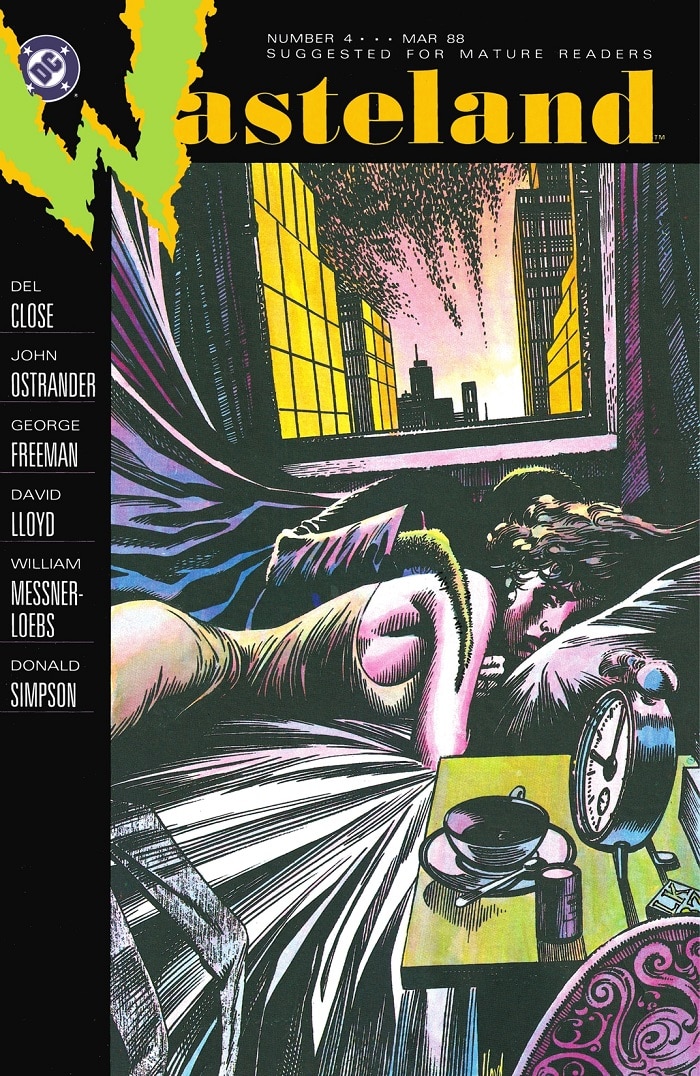 For this week's DC UNIVERSE INFINITE back catalogue additions, more issues of the weird and wild 1980s series Wasteland are live—co-written by legendary Suicide Squad scribe John Ostrander and late legendary improvisational theatre performer and teacher Del Close!
Blood Syndicate (1993-1995) #7
Breach (2005-2006) #10
Hardware (1993-1997) #13
Wasteland (1987-1989) #4
Wasteland (1987-1989) #5
Who's Who Update 1987 #2
Pillars of the Community
Did you know the LGBTQ+ community has been represented throughout DC Comics' 80-year history? Read all about the characters, creators and coding that has been woven throughout DC's stories for decades by browsing the Community's long list of spotlight profiles of these pivotal trailblazers.
To honor just a small selection of the titles that have paved the way for DC Pride, the DC Book Club has selected key issues for you to enjoy for free with a registered DC UNIVERSE INFINITE account. Join the discussion today!
There are dozens of reading, viewing and discussion events happening all month long for DC Pride— check out the full list here!
 
What are you looking forward to this week on DC Universe? Let us know in our Community!